Kanzashi Flower Makers, Add a Flower to Your Purse
Lazies, Look at this gorgeous flower I made! I finally got a chance to play with the new Kanzashi Flower Makers from Clover Needlecraft. Here's my first flower! It was easy and fun to make. Clover has done for flowers what they did for Yo-Yo's a few years ago – made them easy and successful. Read on, then enter below to win a set of all six Kanzashi Flower Makers from Clover Needlecraft.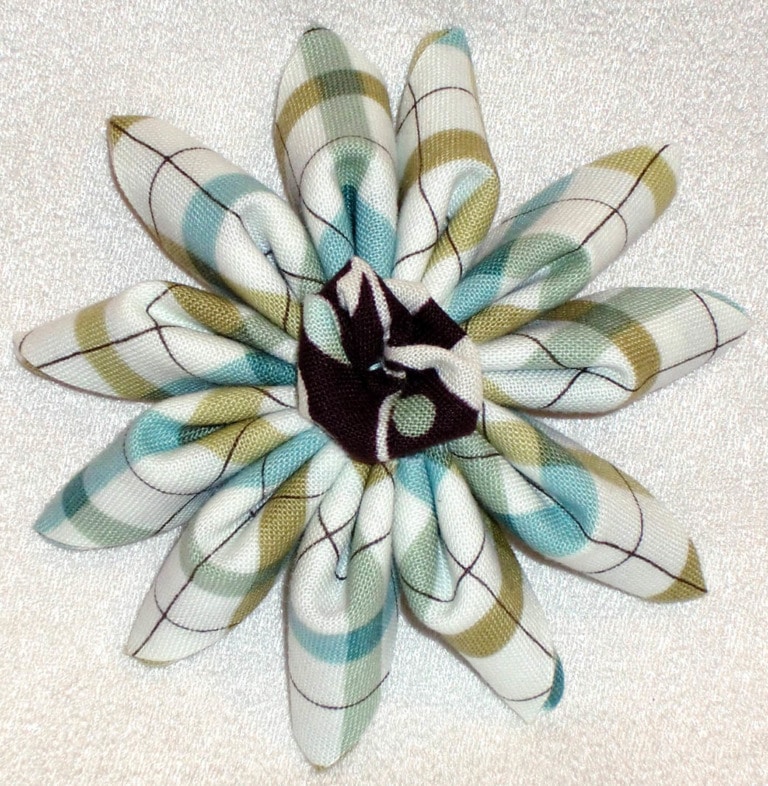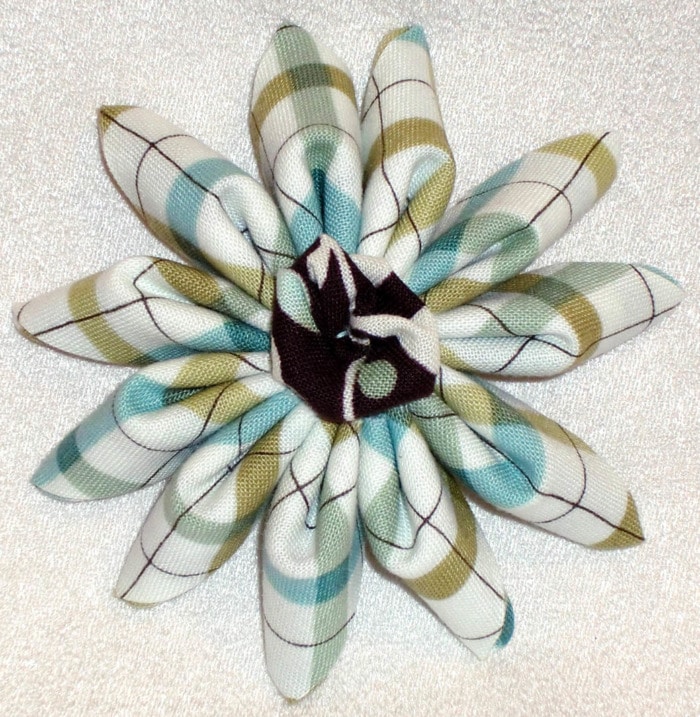 Here's the flower in place on my Margo Handbag. I used the 'Habitat' line from Benartex in the aqua colorway. The black/tan colorway is fantastic, too.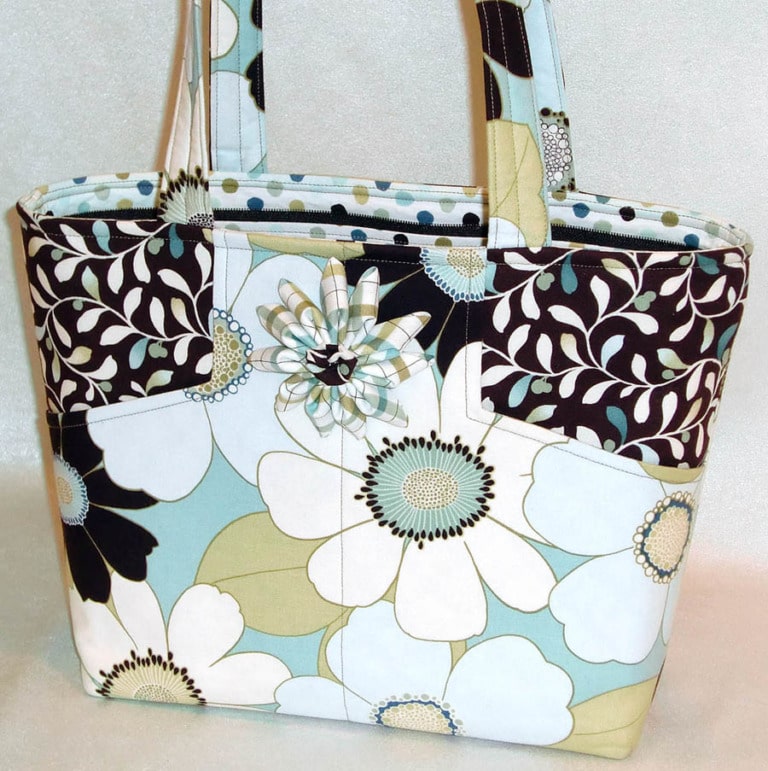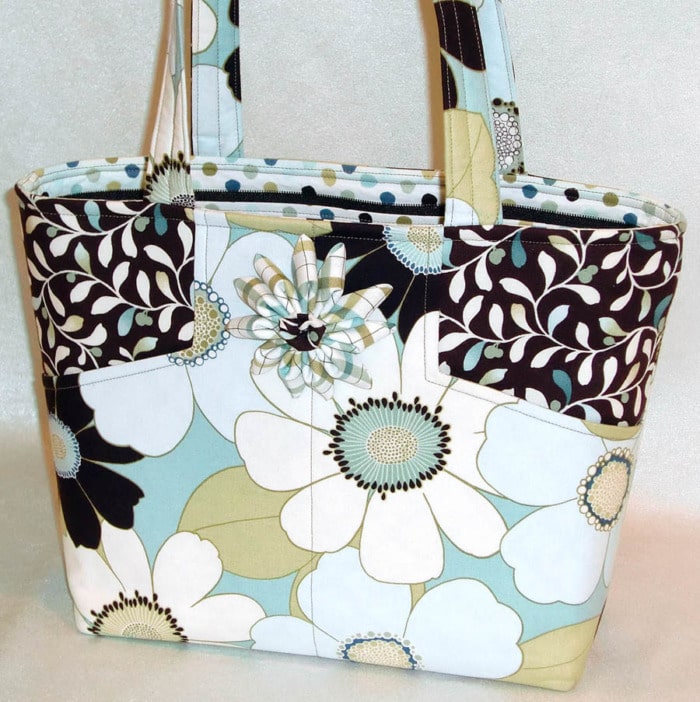 Margo Handbag LGD127, shown in Habitat fabric from Benartex.
Clover offers three petal shapes in two sizes each for six total products. I used the large square purple one. You can make a flower from one Maker or mix and match using different petals on the same flower. Check out all six of the Kanzashi Flower Makers at Clover's website.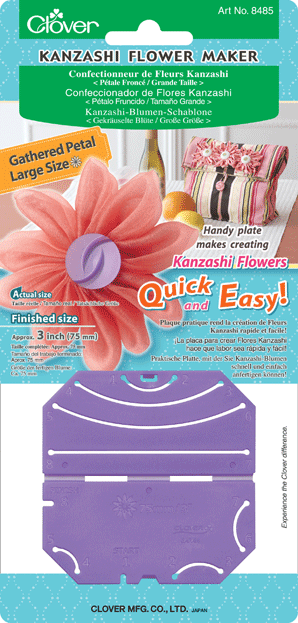 What I Like
I love that the Kanzashi Flower Maker will make each petal the same size – ah, perfection! The Maker is a template, too. Fold the fabric and insert, then trim anything that sticks out around the sides.
They are easy to make
Really, really easy. Fold the fabric and place it in the Maker. Fold the Maker and snap closed. Trim excess fabric. Stitch in/out. Open the Maker and pull the thread. Done!
It's a portable project
I can pack supplies and take them with me. I love that!
I can make as many petals as I want/need
There are no rules here. I used a plaid fabric fabric and really had no idea what it would look like when in petal form. With the first petal, I knew I liked where it was going. The next question was whether to make a lot of petals or a few, for a tight busy flower, or a softer looking flower. I simply stopped here and there and judged as I went.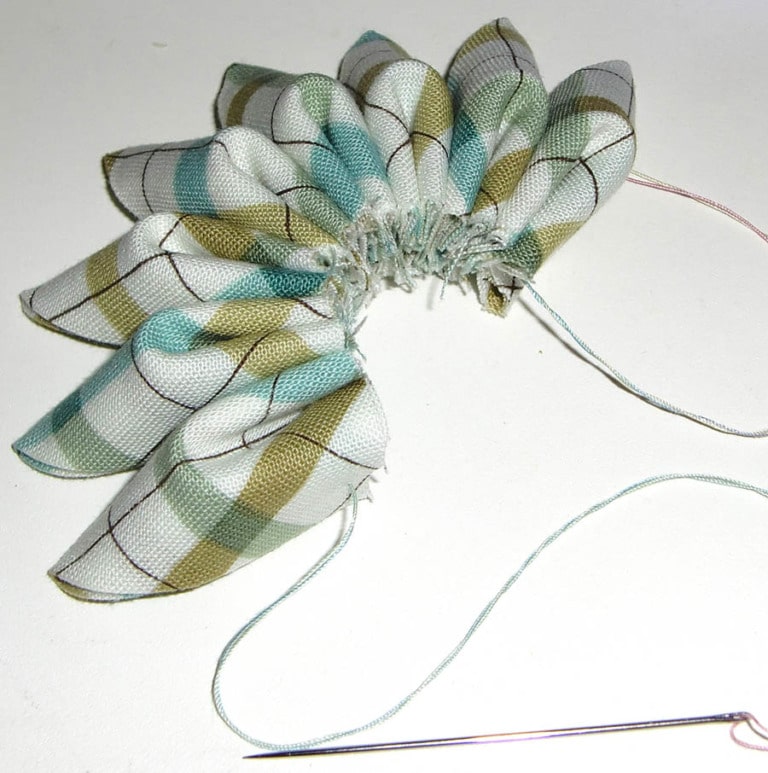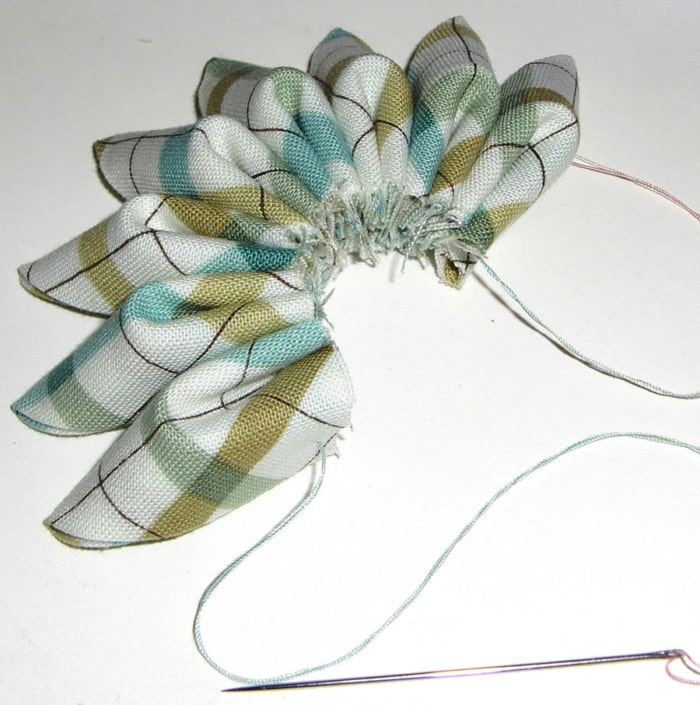 Make one petal at a time and slide it down the thread with the others.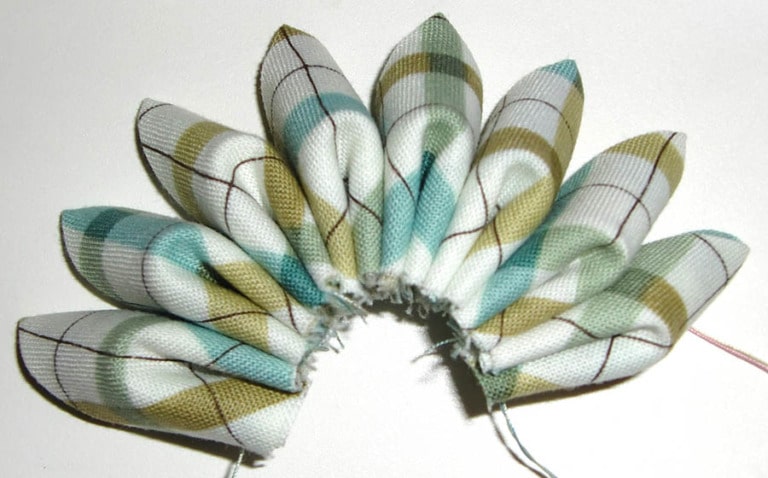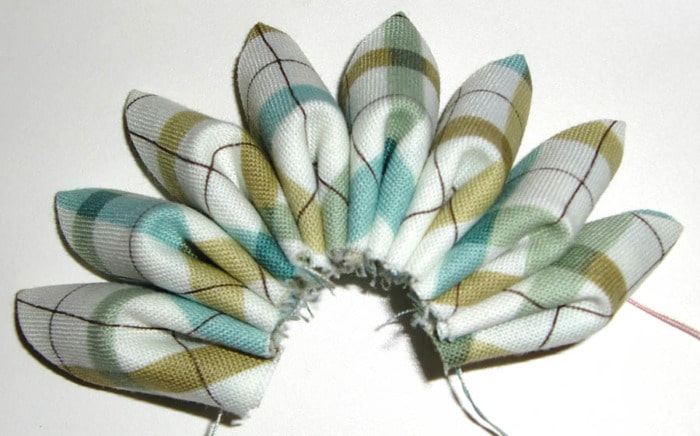 Taking shape! This is actually the back side of the petal shown above.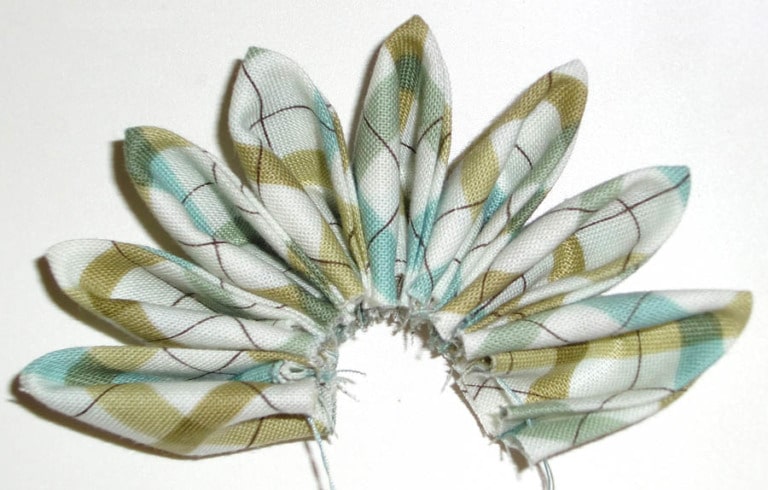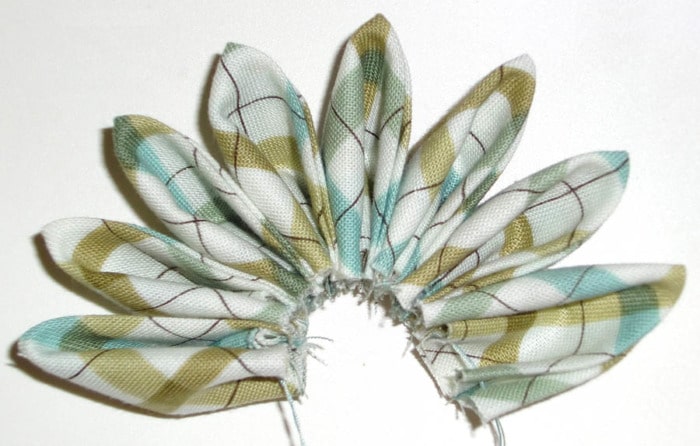 Here's the front side of this petal style shown above. Nice to look good coming or going.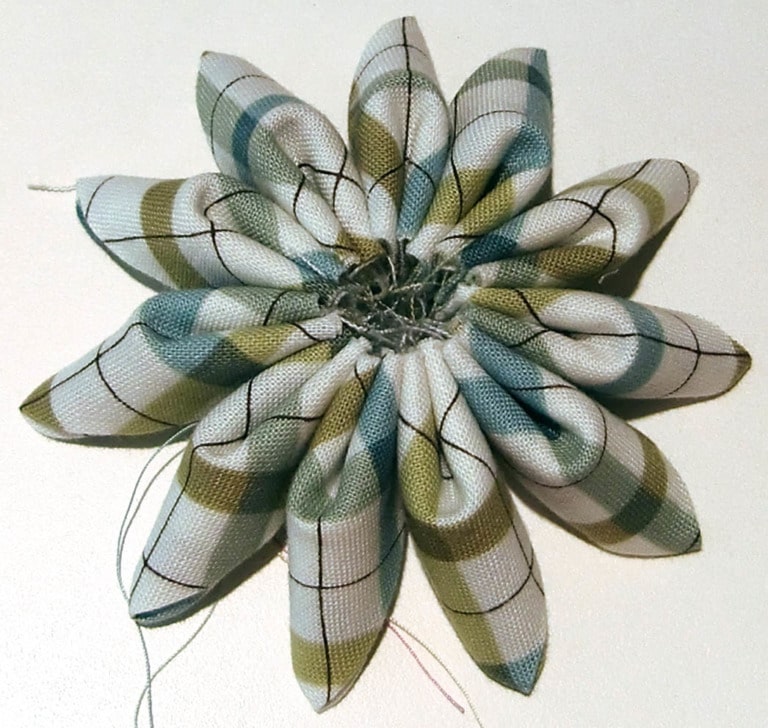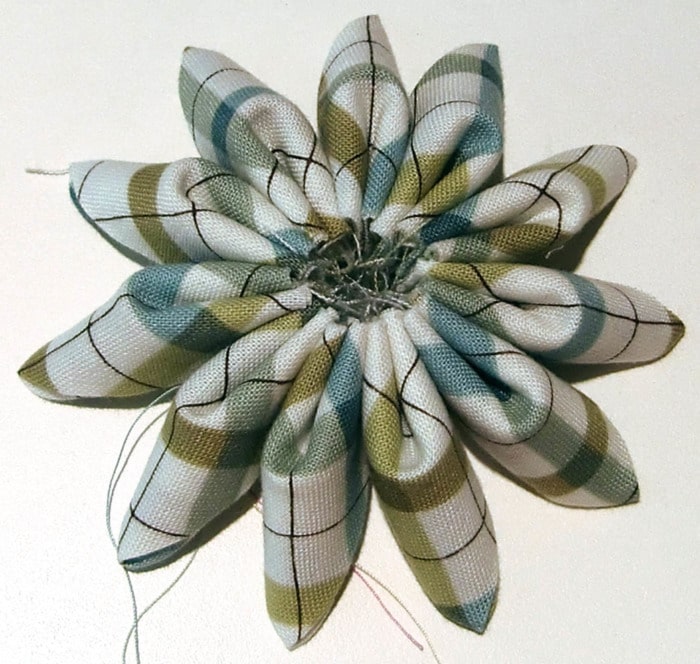 All the pretty petals in their place.
Finishing the flower
Add a decorative accent to finish the center. I poked a scrap of fabric through the center hole from the back side, then secured and tufted it with a few stitches. Use a button or yo-yo if you like. Add a pin clasp to the back and you're ready to go. This flower finishes at 3″ across. Each package shows the full size flower that can be made from that Maker.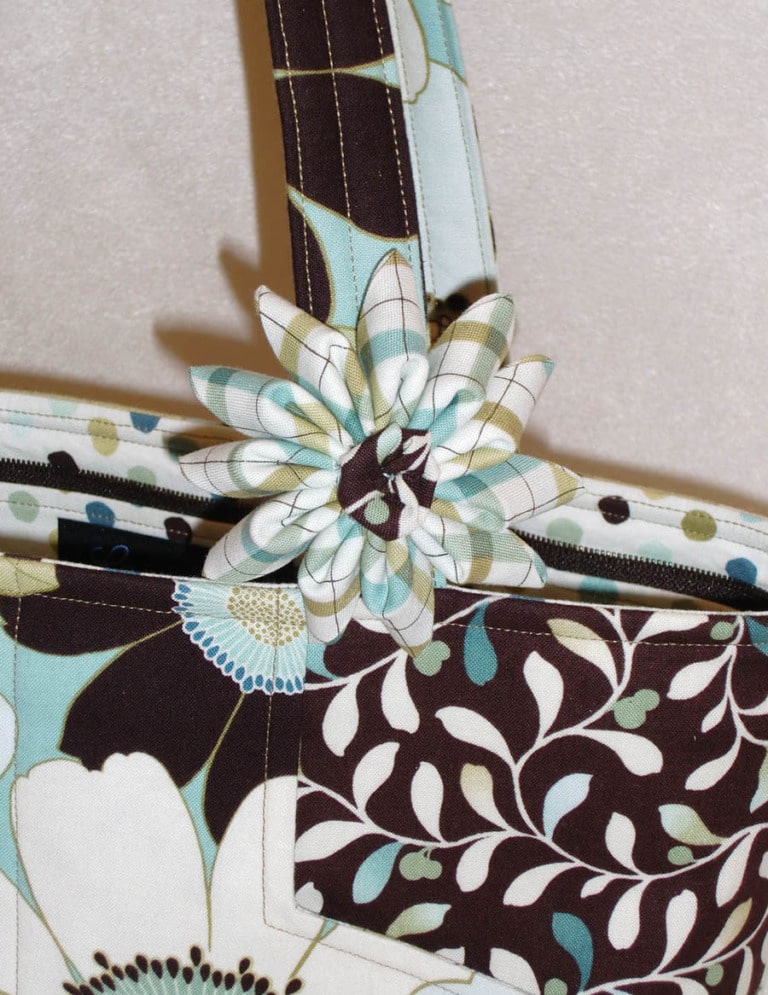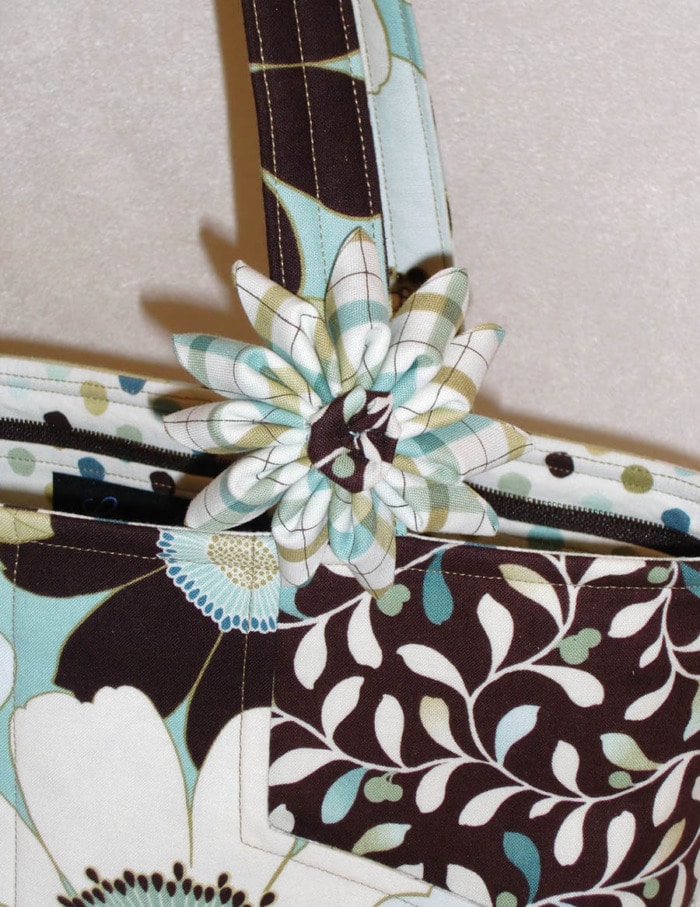 Get the Flower Makers
Get the flower makers here.
Both videos offer great tips and how-to's and are worth viewing. For more ideas, check out Diane Gilleland's book Kanzashi in Bloom: 20 Simple Fold-and-Sew Projects to Wear and Give
Giveaway
Clover Needlecraft is generously offering a set of all six Kanzashi Flower Makers to one lucky Lazy Girl. You know I love Clover. To enter this giveaway, leave one comment below telling me how much you love Clover. I'll pick my favorite, so get creative. You have until 10PM EST on Friday July 22, 2011 to enter. Simple as that!! I'll contact the winner directly.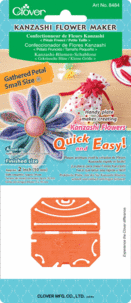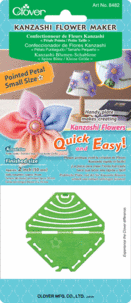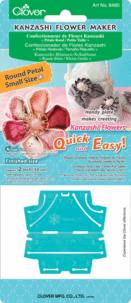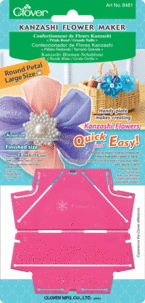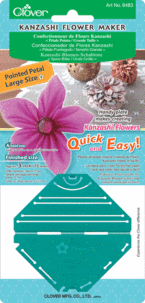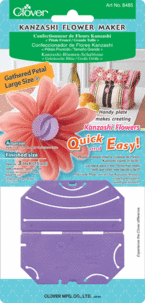 If you haven't already done so, join us at Facebook: Lazy Girl Designs
Update 7/24/11: This giveaway is closed. Pat Land was selected as the winner. Thank you everyone for joining in on the fun!
New to our blog? Subscribe to get emails so you don't miss a juicy morsel.
Like and share this post with your stitchy friends.
Join me in the Lazy Girl community on Facebook here: Facebook Lazy Girl
Enjoy!
Joan
Facebook Lazy Girl
Pinterest Joan Hawley
Pinterest Lazy Girl Community
Instagram @JoanHawley
Twitter LazyGirlJoan