Margo Handbag Dressed in Poppy Lane by Timeless Treasures
Lazies, Today we have Margo dressed in 'Poppy Lane' by Alice Kennedy for Timeless Treasures. I love Alice's style. I used her black/limey green 'Kiwi' line on our City Bag pattern cover recently. Alice – keep 'em comin'! Coincidentally, I have an Alice Kennedy on a branch of my family tree. Back to the Margo Handbag (LGD127), I could not resist this beautiful feature fabric. It's perfect accented by the small red/white dot behind the pockets.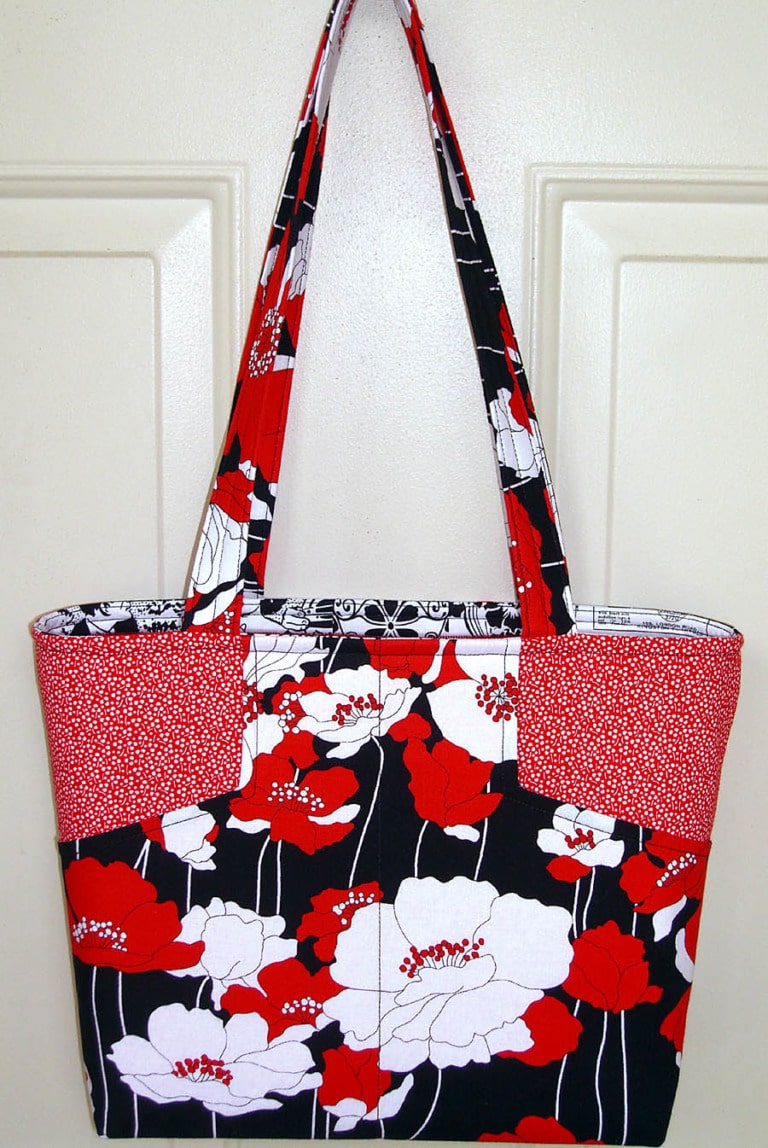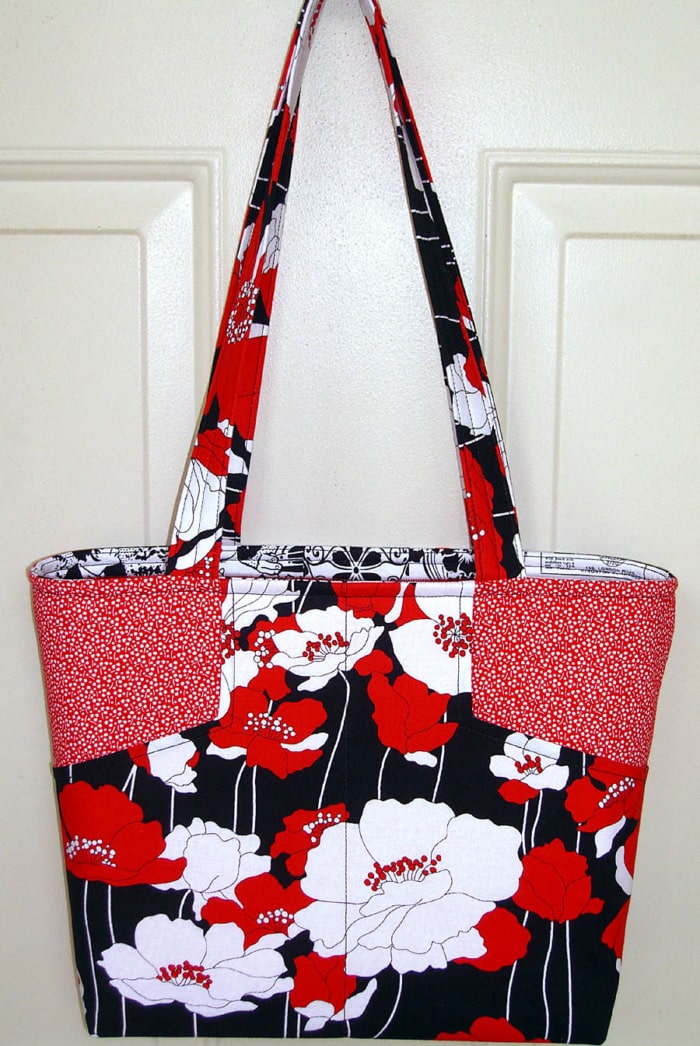 Click to enlarge.
I chose a cute newsprint style piece for the lining, giving the inside of the bag plenty of brightness. A fabulous Atom Red zip from Coats & Clark matched beautifully! I rounded out the inside with a companion red/white poppy print for the pockets and small red/white dot for the Bag-E-Bottom sleeve. I chose black thread for all of the stitching.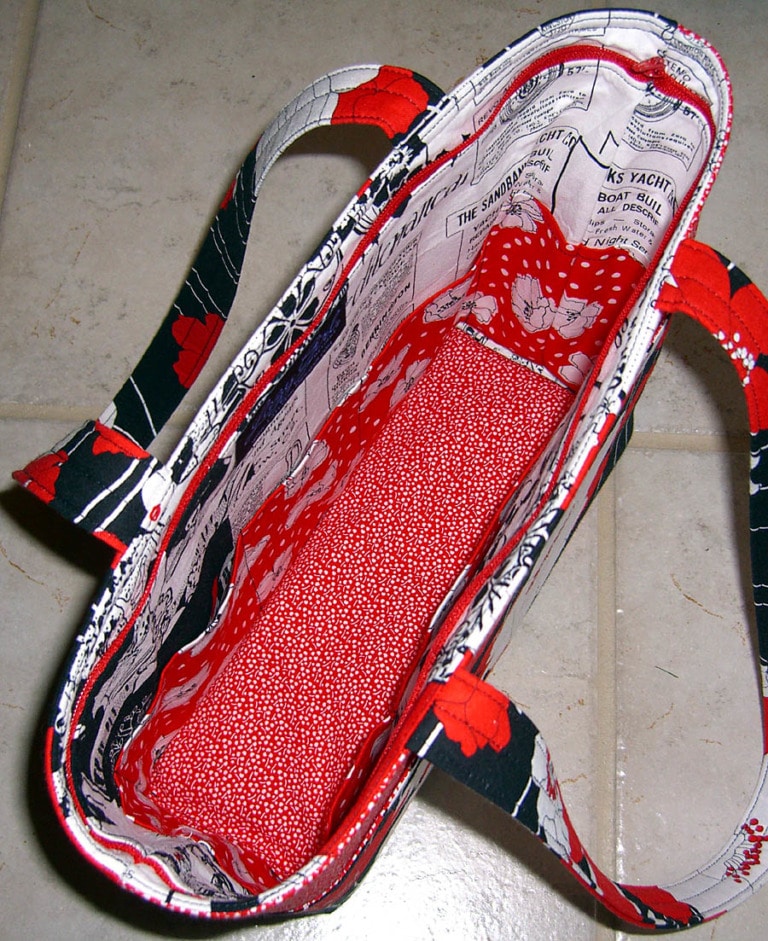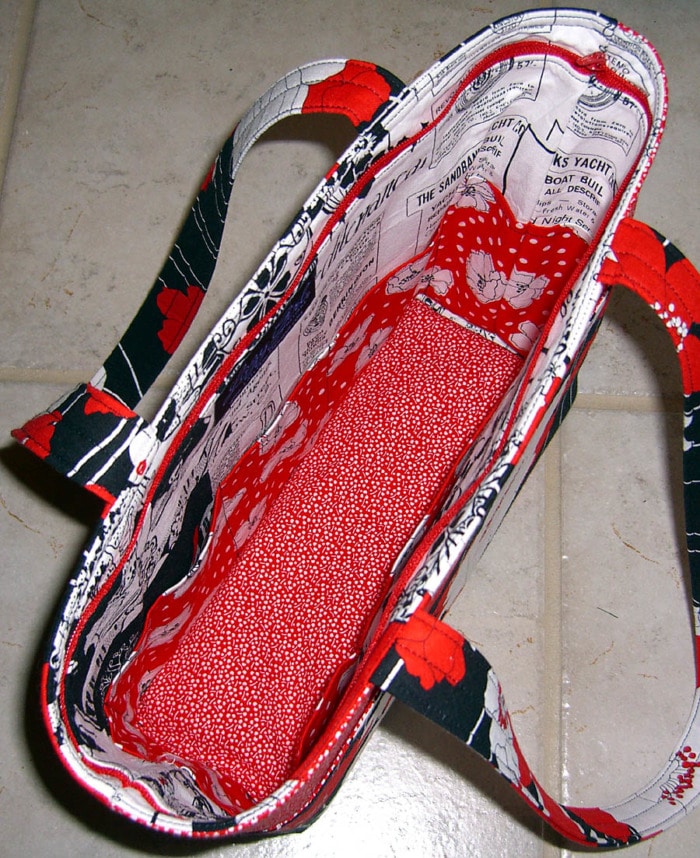 The Margo Handbag pattern (LGD127) has already started shipping. Check your favorite local quilt shop or online for the pattern. Margo uses Bag-E-Bottom size F for the bag support. Supply list and info are posted at our blog here.
Quilt Market Zipper Demonstrations
I'll be demonstrating my new easy zipper technique at Checker Distributors booth on Friday May 21 from noon to 12:45. Colleen will be demonstrating at the Pattern Peddler's booth for an hour each morning.
Enjoy!
Joan