Margo Zip Top Handbag Pattern Arrives Wednesday and See How My Pattern Testers Did With Our New Girl
Lazies, Margo arrives Wednesday! We'll be packaging her up and shipping her out to stores as soon as humanly possible. Give your favorite retailers a week to get her in and send Margo on her way to you. My pattern testers sent in pics of their beautiful Margo Handbags. More about the Margo Handbag (LGD127) pattern on our website here.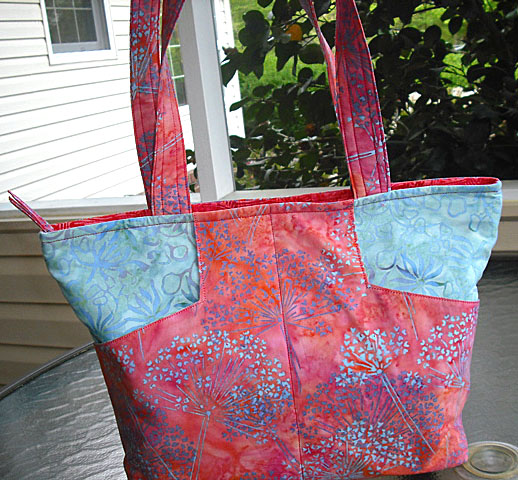 Susan Congdon made this scrumptious pink/coral and blue Margo. I love these fabrics on Margo. Susan used a deeper pink for the lining and matched her zipper perfectly.
An extra scrap of fabric, folded/topstitched, makes for a great zipper pull. Very nice Susan!!!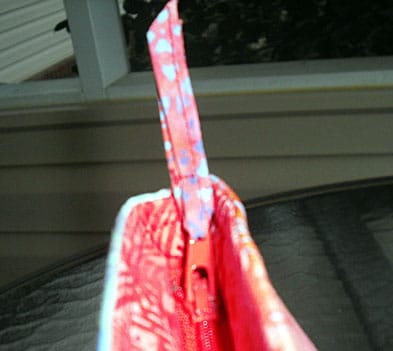 Carolyn Griffin used these scrumptious Michael Miller fabrics, and pulled the enticing ocean blue lining fabric from her stash. It makes me want to run to the beach with Margo and stand at the edge of the water, letting little waves crash over my toes. Wonderful job Carolyn!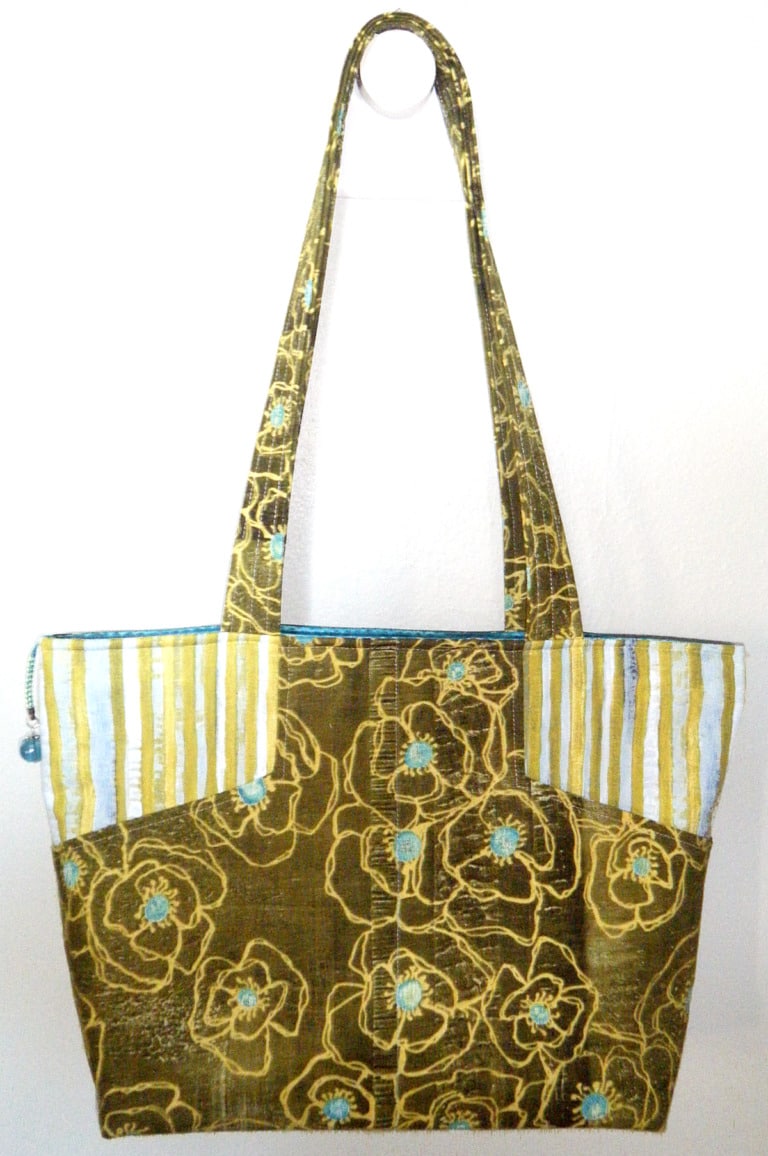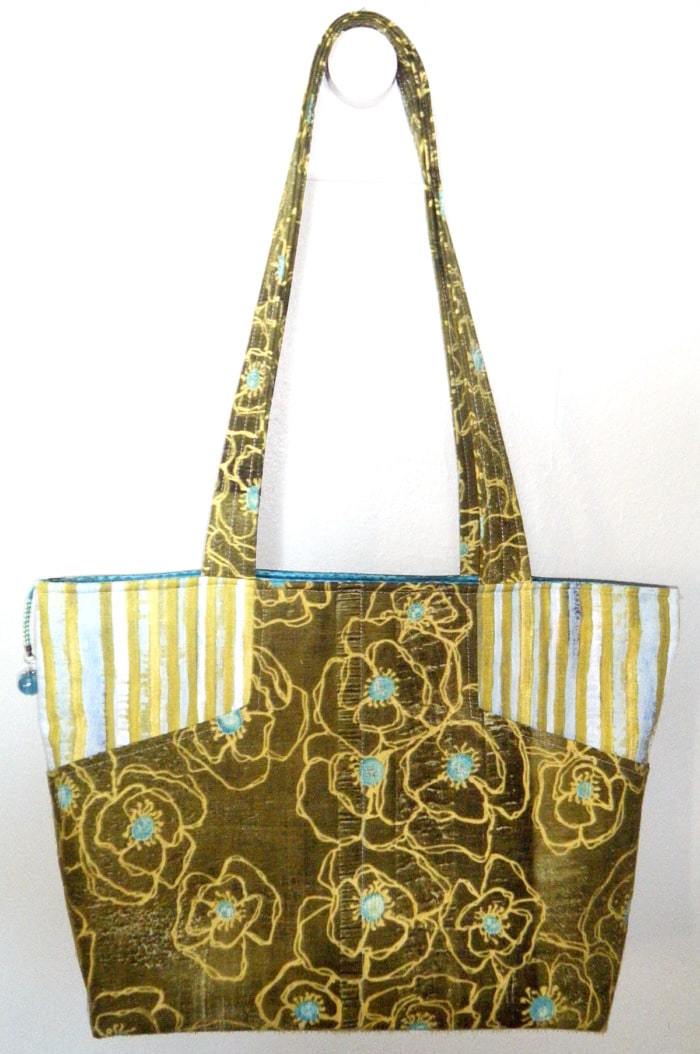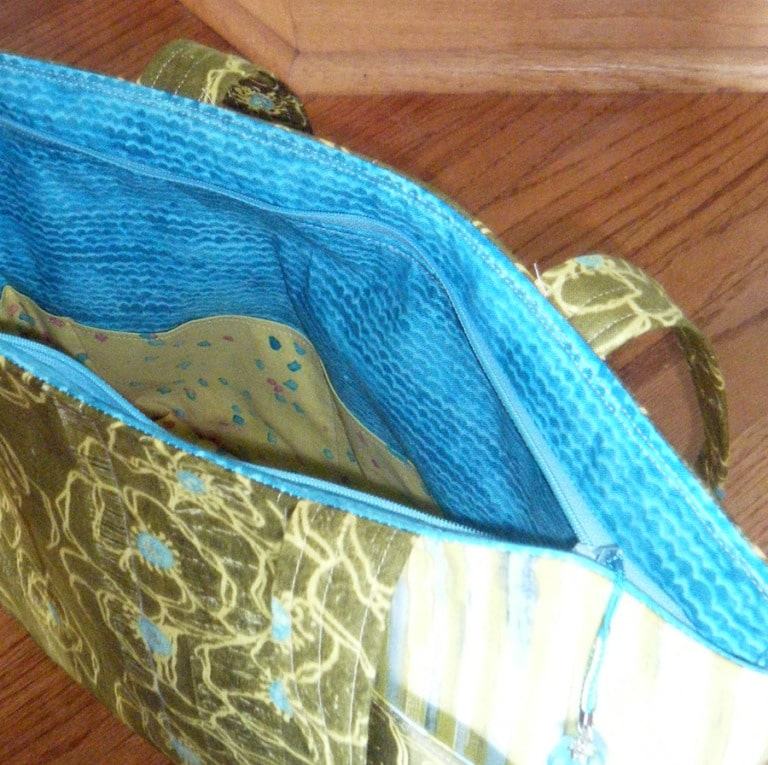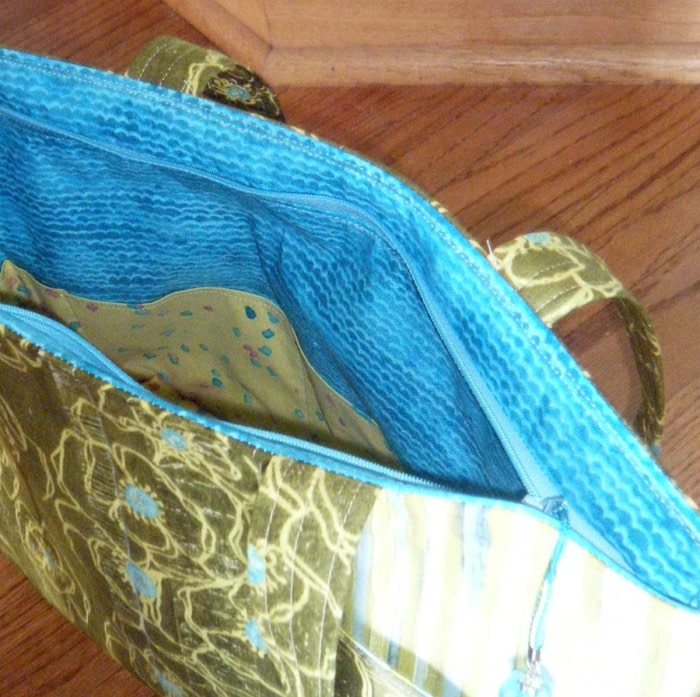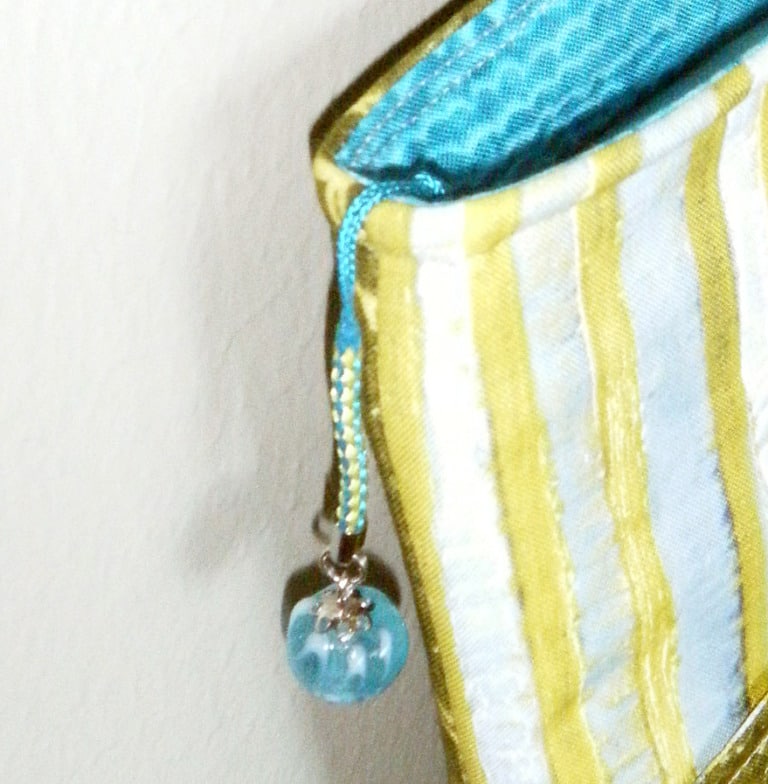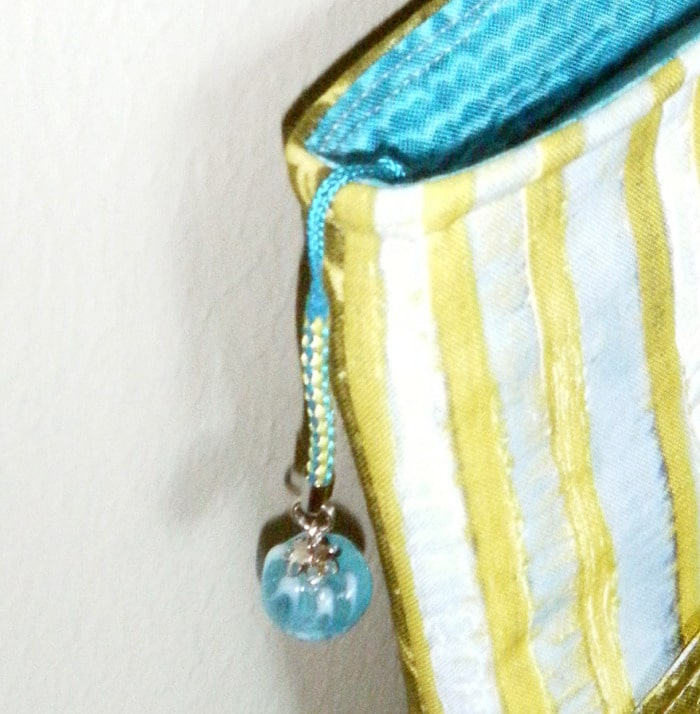 This perfect zipper pull is from Carolyn's stash of goodies we brought back from our second trip to Japan in 2005. Marketed as a 'leash' for your cell phone, we fell in love and bought many. Many! Now I'm thinking we should have bought more.
Both Carolyn and Susan chose zippers that match beautifully, for a seamless finish.
Regina Arlauckas used Moda Wonderland fabrics for her Margo, along with a funky green zipper from a treasured stash. The zipper contrast fits the funky style of her fabric choices. Regina, Wonderland looks fabulous on your Margo!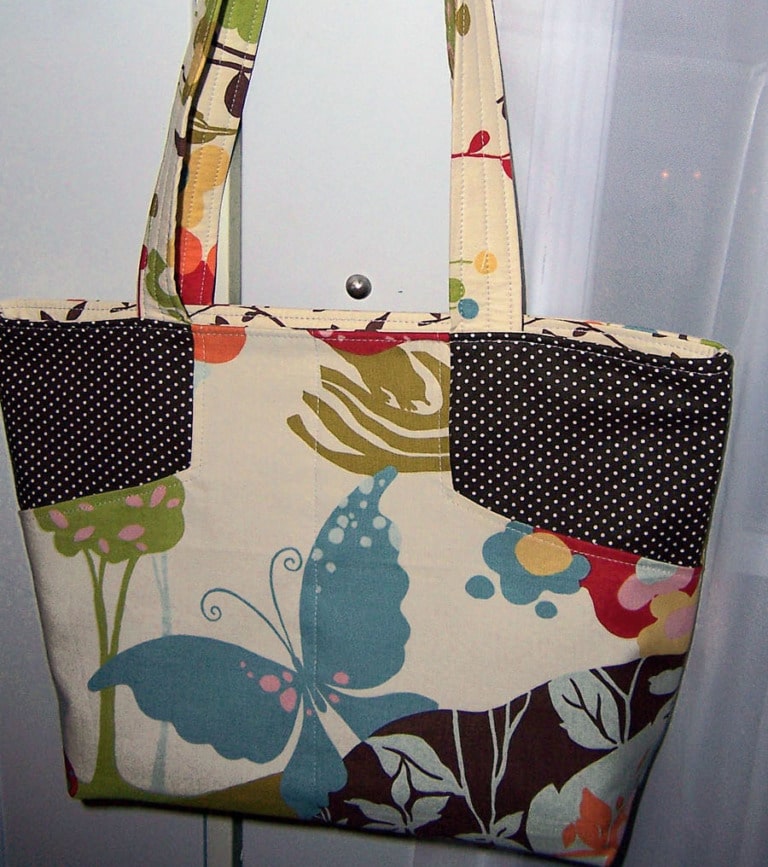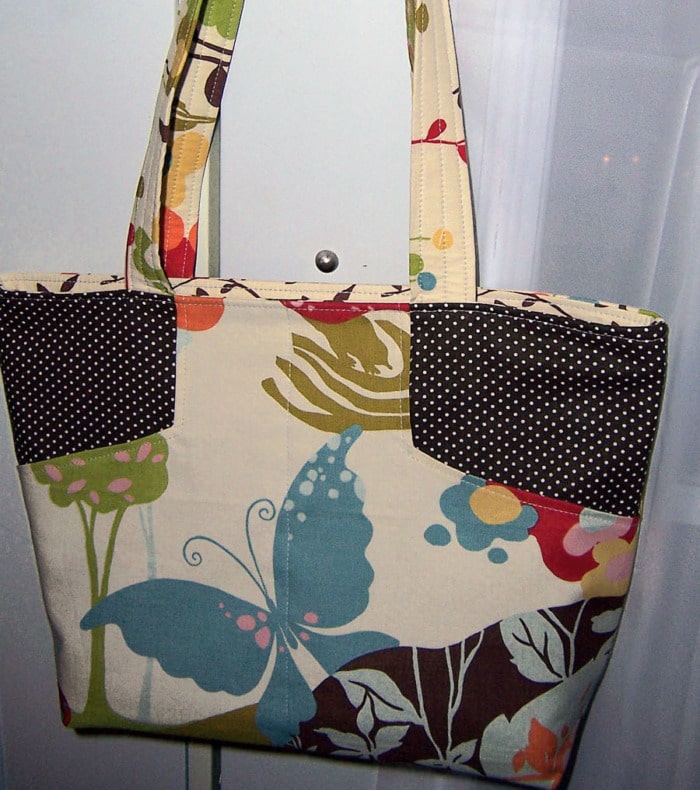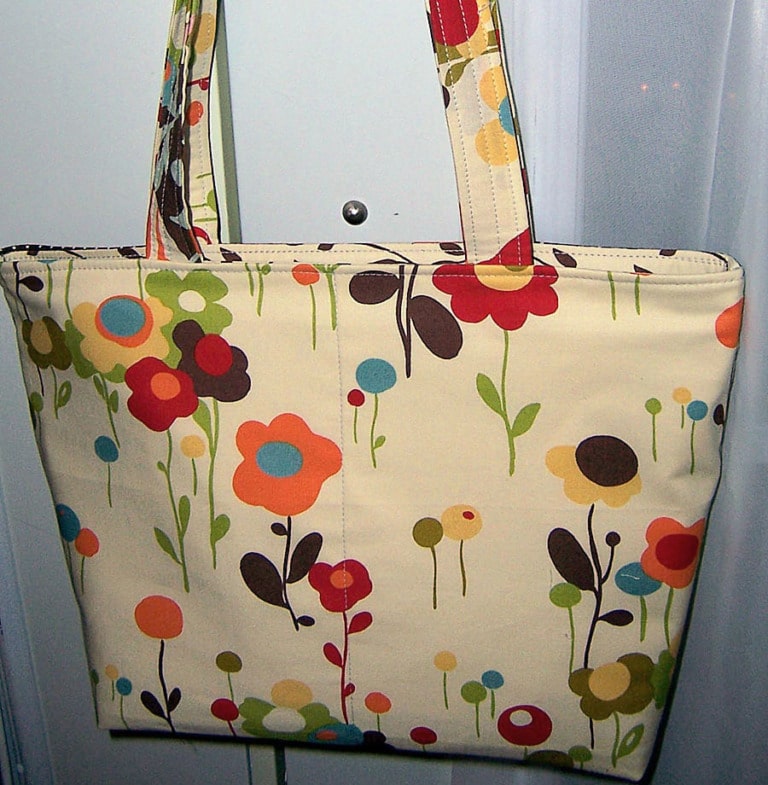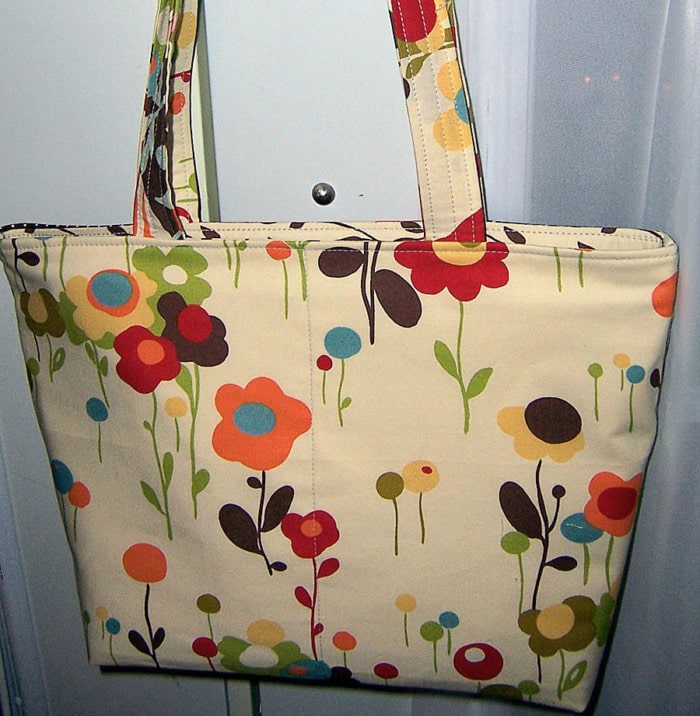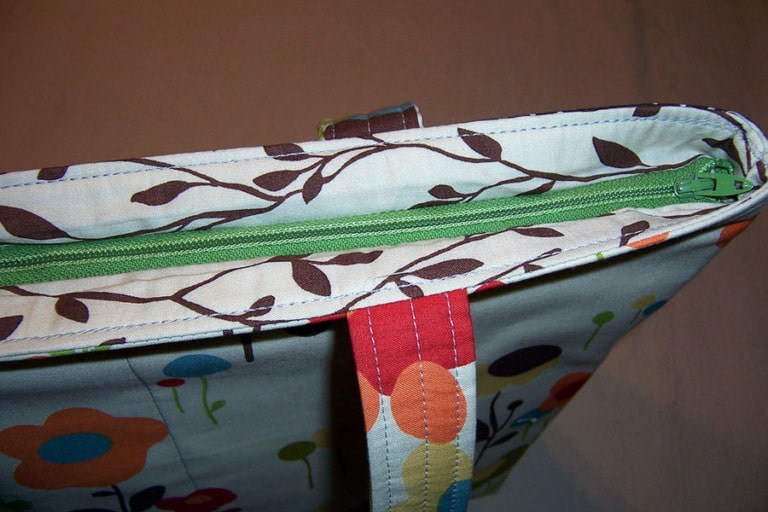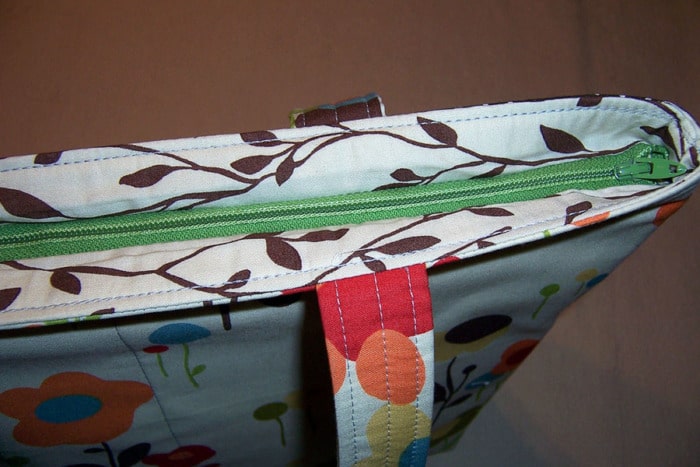 Lish Seem used a the large scale print in different colorways for the cover and pocket. I love Lish's choice of a blue zipper against the green/white fabric. It ties the inside and outside together. Very nice Lish!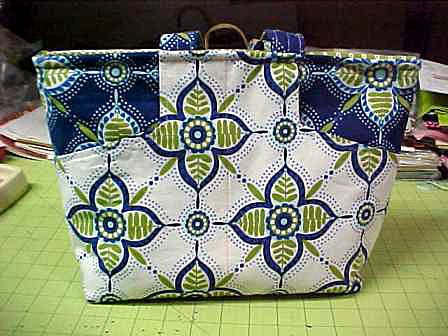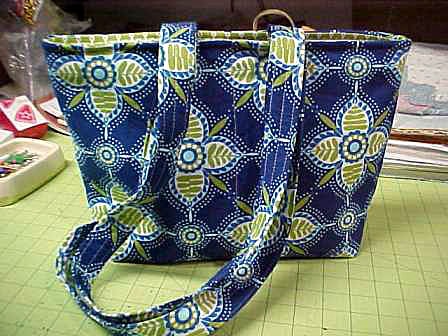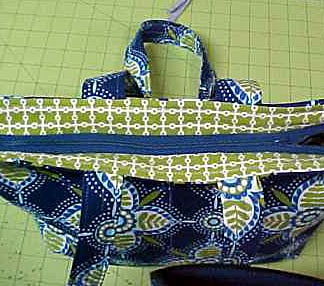 Remember, the zipper is a design element, so make the most of it. Choose a zipper that is matchy-poo with the lining fabric for a more elegant look. Choose a zipper that contrasts for a more casual or sporty look. Experiment with your zipper color choice.
Enjoy!
Joan