Margo Handbag Dressed in Charisma for Andover
Lazies, I've included a photo gallery below of all the Margo Handbags heading off to Minneapolis this week. And here's one more Margo Handbag that is heading to Quilt Market. This little cutie is all dressed up in 'Charisma' by Gail Kessler for Andover Fabrics. The teal/green and orange/red color combo is fabulous set against the crisp white background.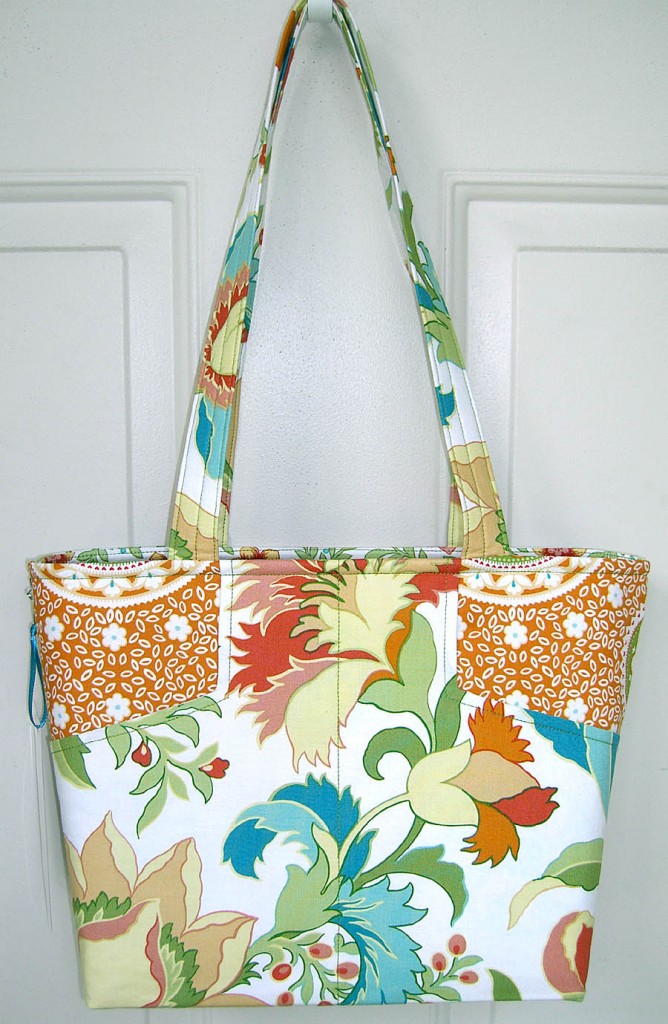 A peek inside reveals this lovely floral print complimented by a yummy green for the pocket fabric. A soft
yellow 'primrose' zipper is just the right compliment to this color grouping. A bright mossy green thread, which matched the pocket fabric, was perfect for this project.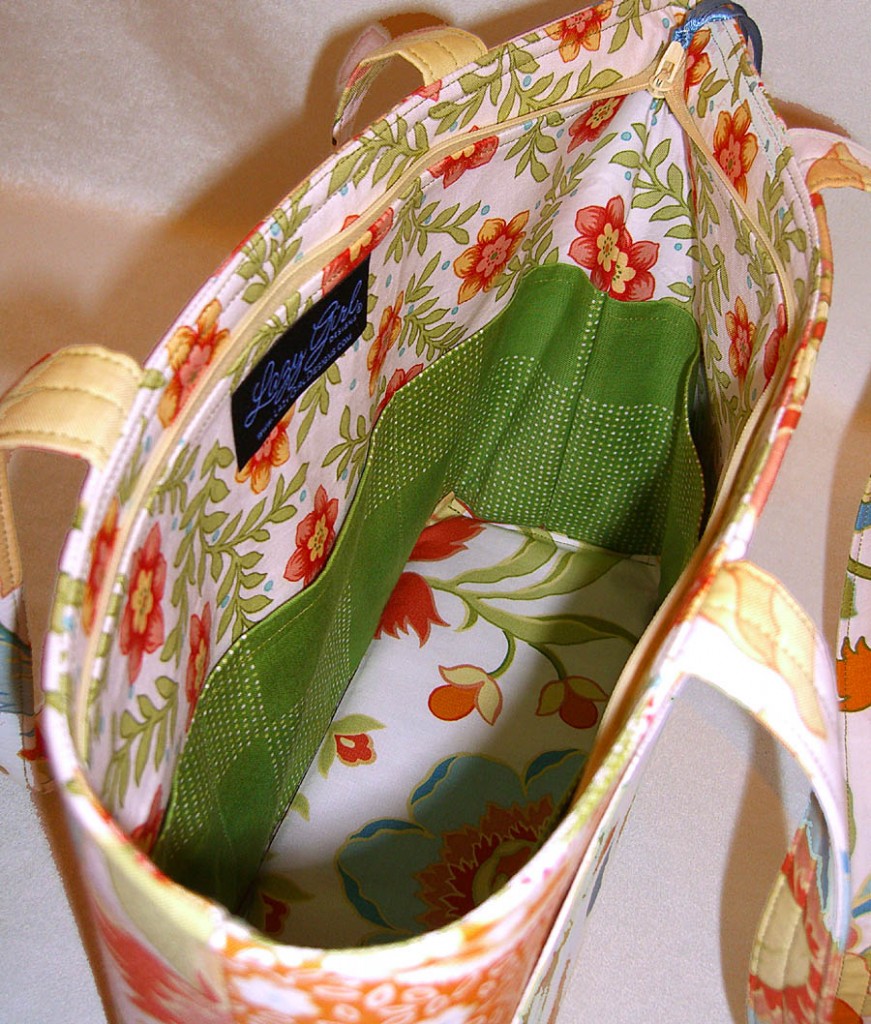 If you are attending Quilt Market, look for Margo samples in these booths:
– Benartex (Modern Mix used on the pattern cover)
– Moda (Fandango fabrics)
– Andover (Charisma fabrics)
– Timeless Treasures (Poppy Lane fabrics)
– Marcus (Color Defined fabrics)
– Blank Fabrics (Avignon fabrics)
– Checker Distributors (and catch me there for my zipper demo Friday at noon!)
– Pattern Peddlers (Colleen will demo the zip each morning for an hour)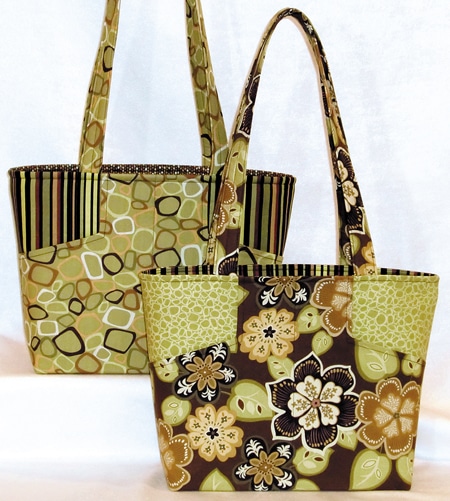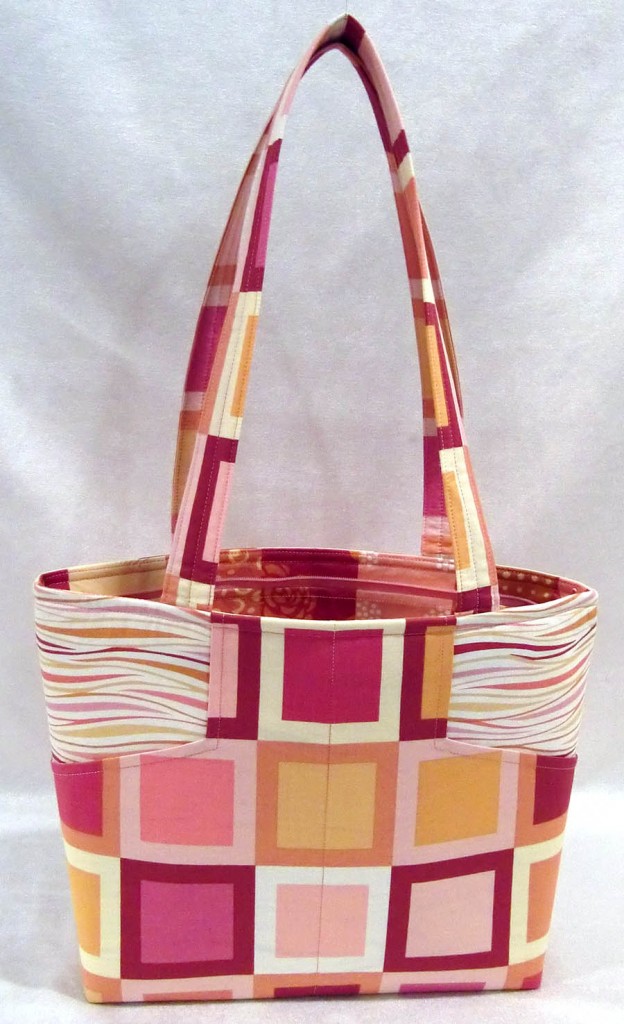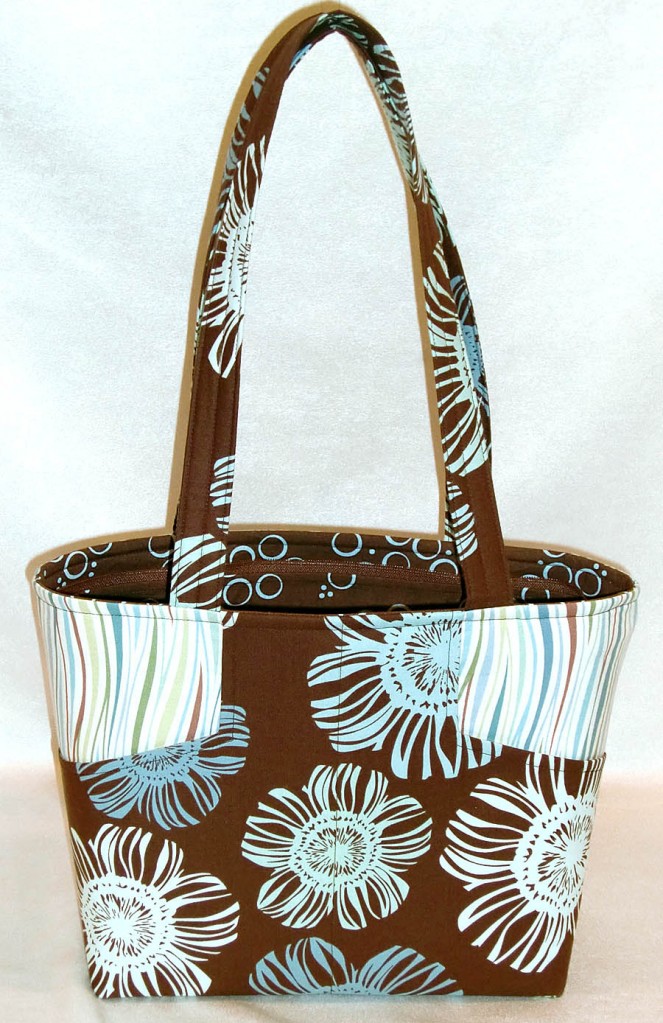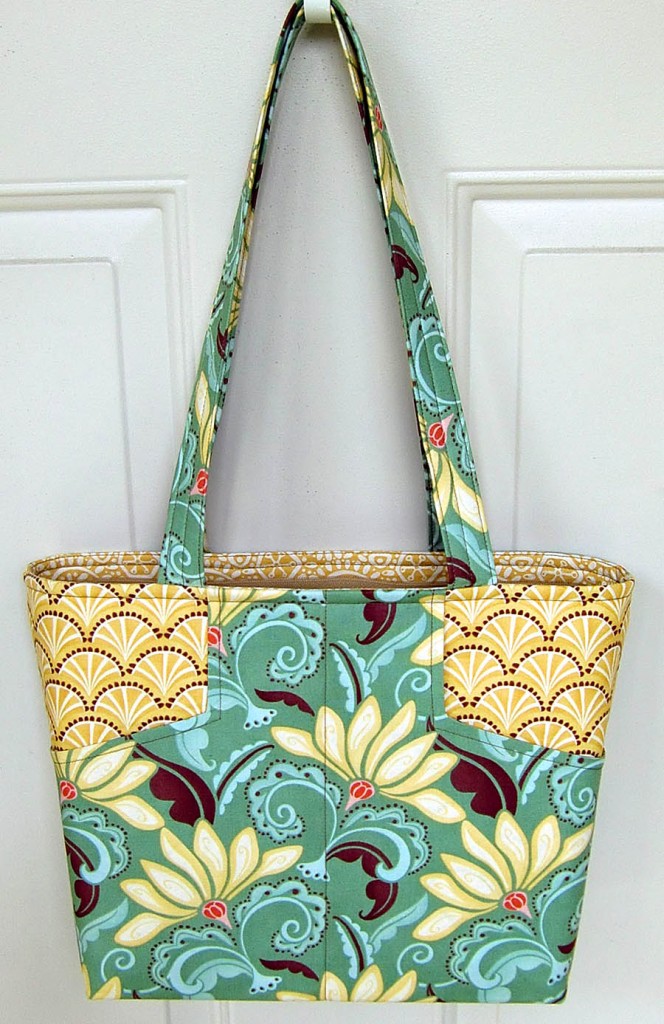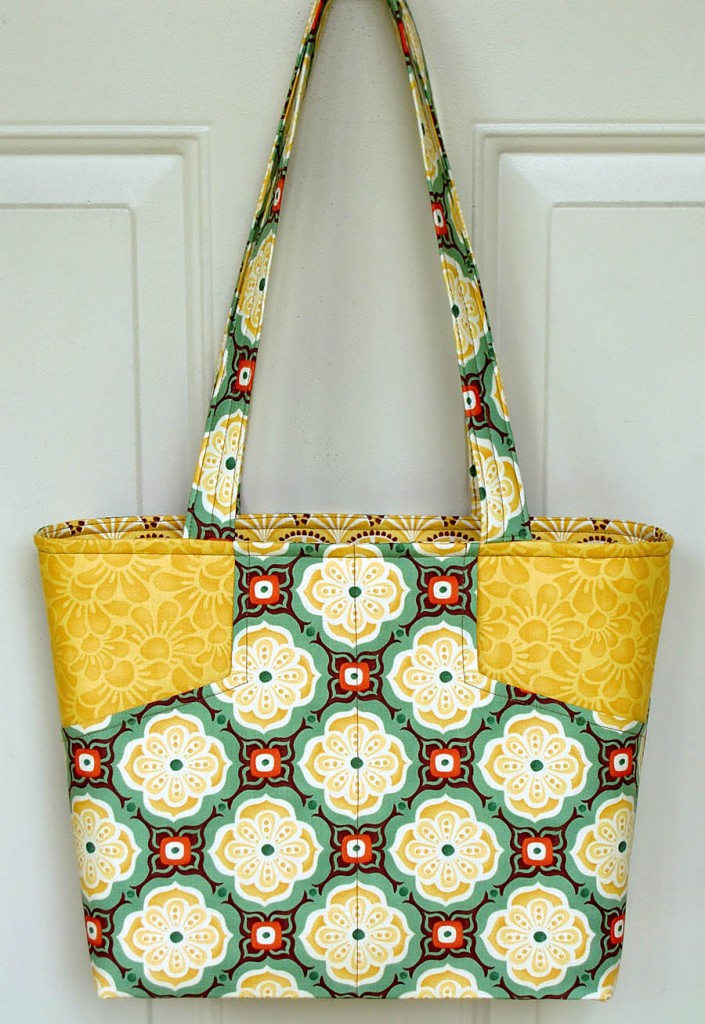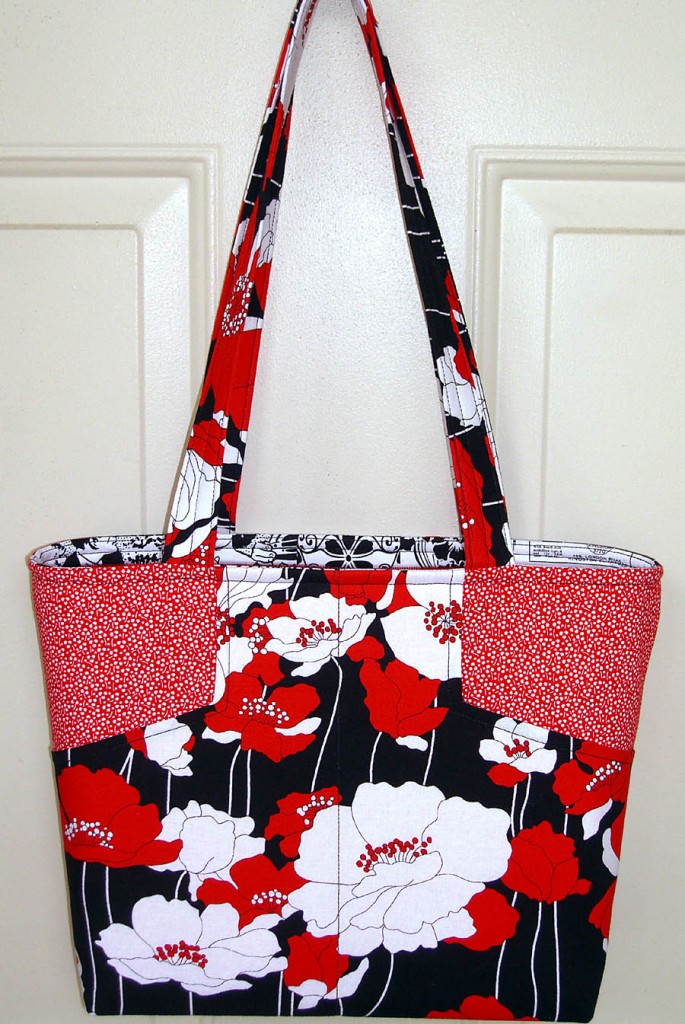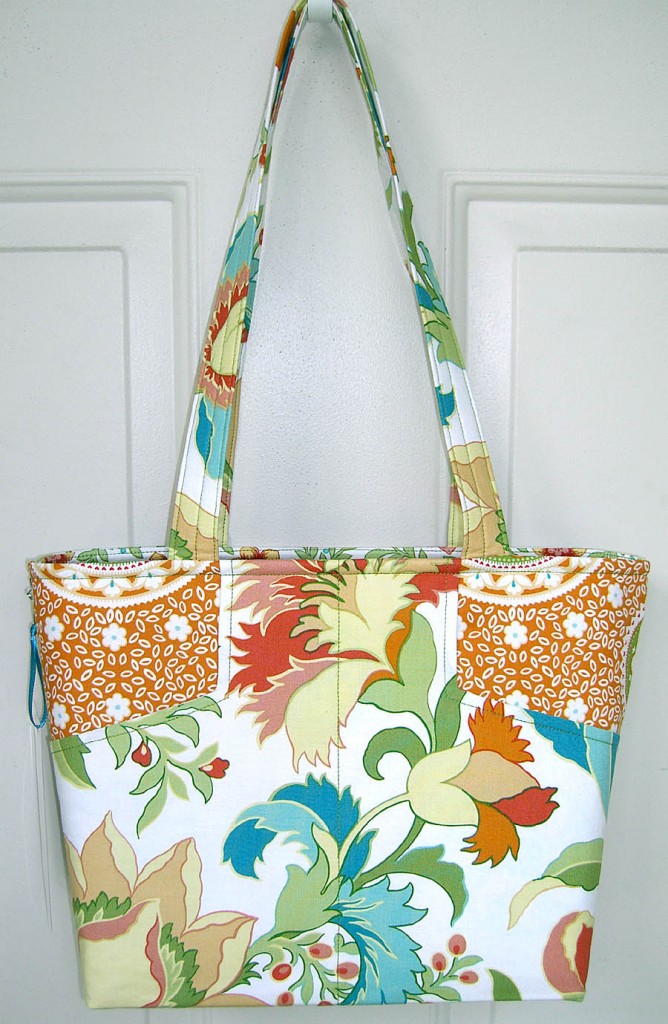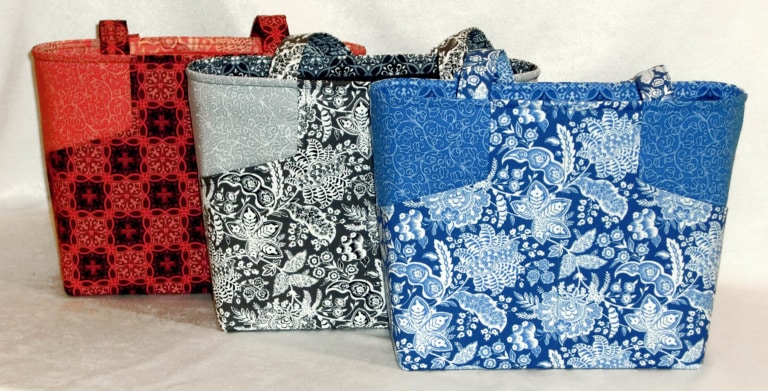 Here's the Margo Handbag pattern cover and a close-up of the Dip-Down Zip-Top zipper installation.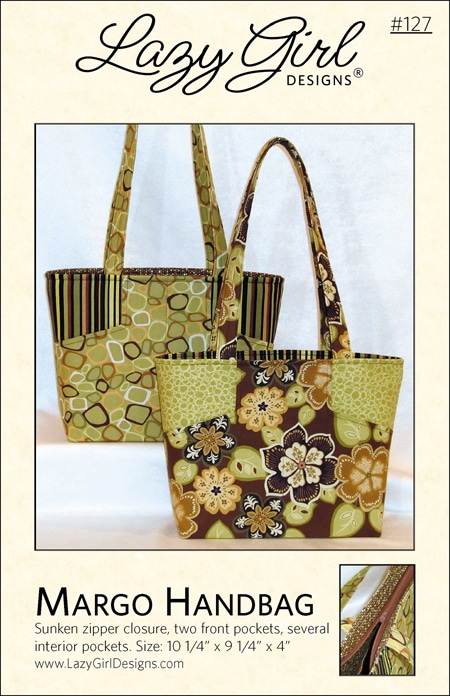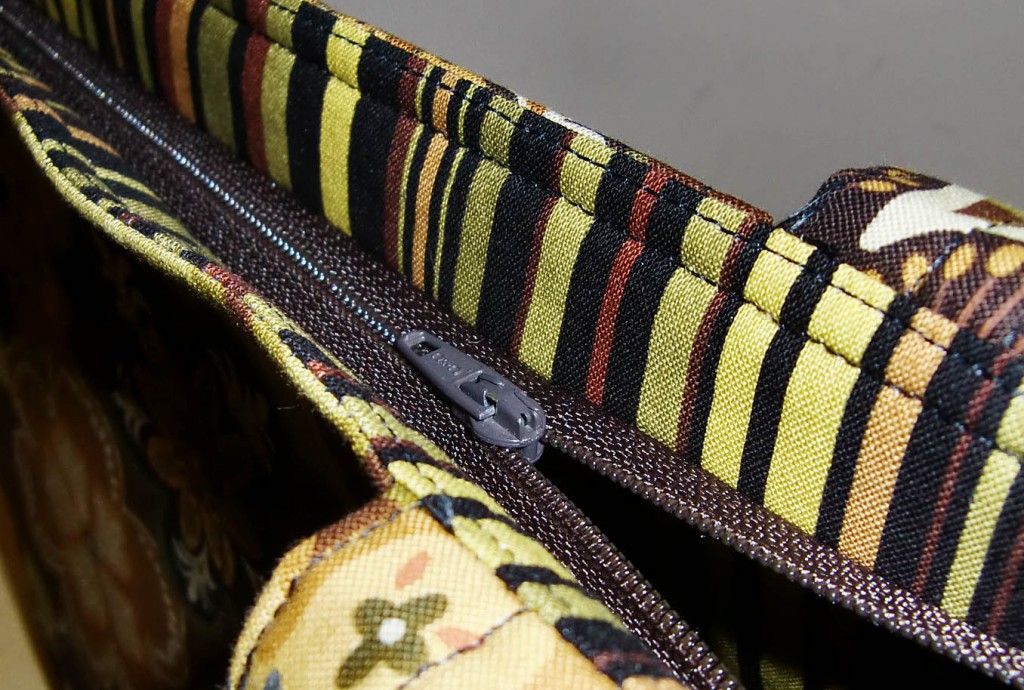 That might be it for Margo Quilt Market sample show and tell. I leave for the show bright and early Thursday morning and have lots to do before then. Have a wonderful week and sew something.
Enjoy!
Joan