Mable Ringling's Purse
By the time I met Mable Ringling's purse, I had already decided I liked her.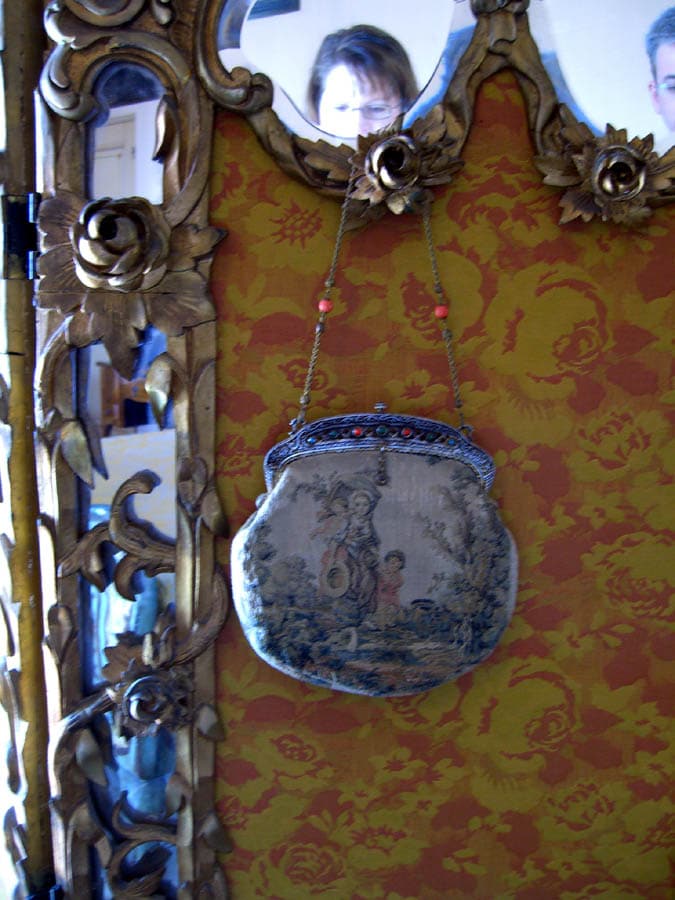 Last week I had the pleasure of touring John and Mable Ringling's winter home Ca' d'Zan in Sarasota, Florida. The house is quite fabulous and I gathered from the guided tour that Mable must have been as well.
Mable's purse was hanging from a screen in one of the guest rooms of the house. We were not allowed to touch anything, but oh, how I wanted to look inside Mable's purse. I wanted to hold it in my hands and feel the fabric, texture and weight. I loved the bejeweled strap and purse frame.
The mansion was meticulously restored and opened for tours a few years ago. Where possible, some of Mable's possessions had been displayed throughout the house as they would have been when Mable lived there. Framed photos were placed here and there showing parts of the house when Mable and John lived there.
Here are a few pictures of Ca' d'Zan.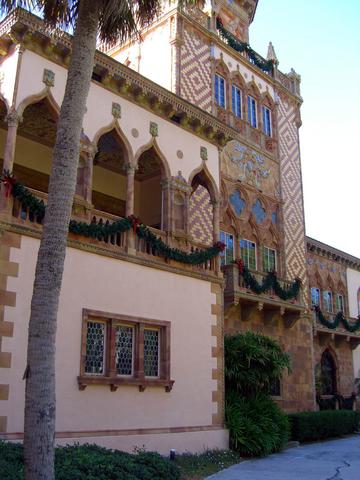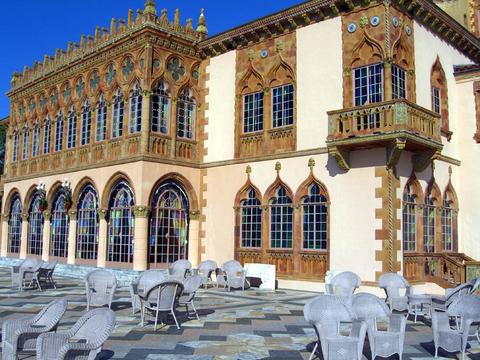 You can take a virtual tour of Ca' d'Zan online here: http://www.ringling.org/ca_mansion.asp  Once there, click on the 'Virtual Tour' box toward the upper right part of the screen.
Joan