Lazy Girl Quilt (yes, a quilt) Featured In McCall's Quick Quilts Magazine
Lazies, Although I'm rather purse-happy, I make quilts, too. My quilt 'Abstraction' appears in the May 2008 issue of McCall's Quick Quilts magazine.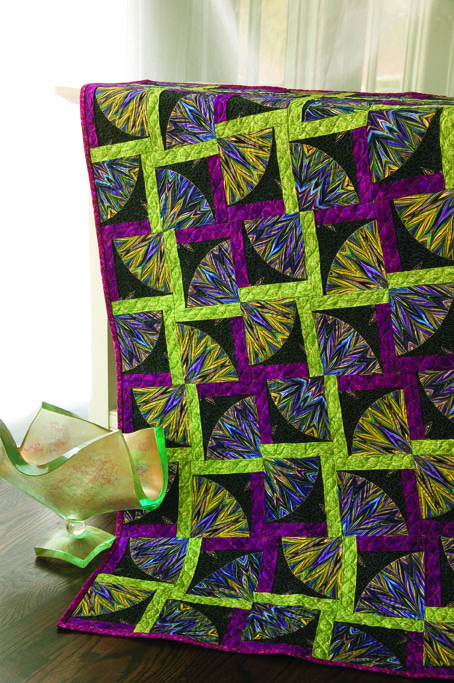 Abstraction, size 44 1/2″ x 55 1/2″
The Fabrics
I fell in love with the mega marbles large circular motifs when I saw the 'Gilded Opulence' fabric line by Paula Nadelstern for Benartex. I just wanted to play. I'm sure you know that feeling.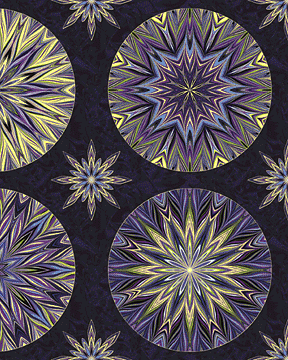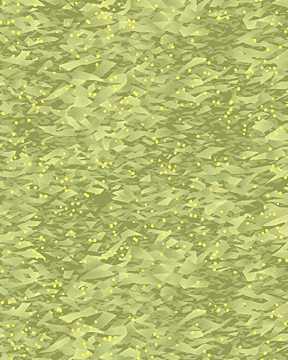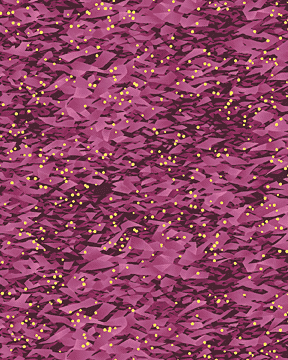 Here are the three fabrics used in this quilt top.
Lazy Drunkard's Path
I was initially going to do something with my flying geese ruler, but when I got my hands on the fabric, I decided to take it in another direction.
When I saw the large 10-inch cirlces I wanted to chop them up and sew `em back together all catty-wompus and whatnot.
So, I did just that. It's a simple concept that can be adapted to any large-scale circular design element. I used three fabrics for the quilt top and a few others for the back and binding.
Simple To Make
This project is deceptively easy. It has to be in order to make the grade for McCall's Quick Quilts magazine. So, my little design – curves and all – passed their test for being a 'quick quilt'. There is no curved piecing. I made the most of this beautiful fabric and put the printed curved design to work for me.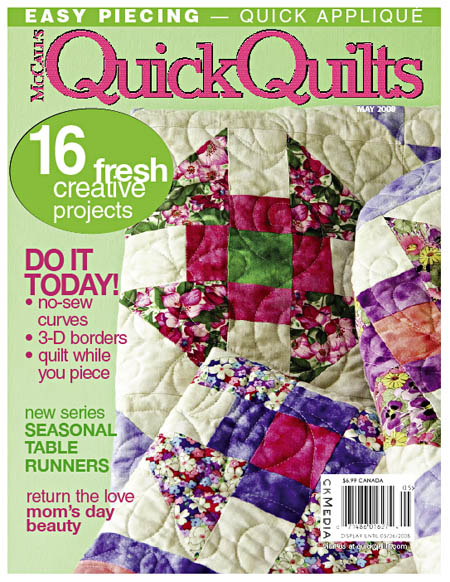 McCall's Quick Quilts, May 2008
Magazine Availability
McCalls informed me that the Quick Quilts May 2008 issue, featuring my project, is currently shipping to subscribers and should be available where ever fabulous quilt magazines are sold.
Abstraction was designed and pieced by me and machine quilted by Vicki Rearley of Creations SewClever Quilt Shop.
Enjoy!
Joan