Lazy Girl at Checker's Open House: Demo's, Cake, and More
Lazies, I was at Checker Distributors' Open House a couple of weeks back. It's really quite an event. I joined 30 other vendors and hundreds of shops for a weekend of demo's, educational sessions, food and good times. Checker distributes my products to thousands of shops around the world. They are home to the Creative Grids rulers, too. Much like quilt market, this event is only open to wholesale customers.
Here I am at my demo area. My black Tea Garden quilt hangs behind me.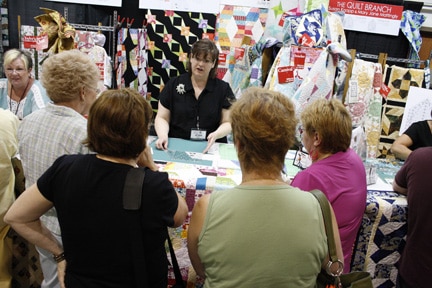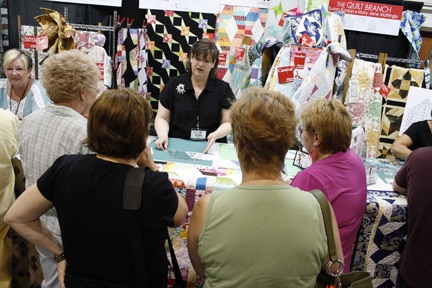 Julie Herman of Jaybird Quilts and I were there demonstrating the Creative Grids Lazy Angle ruler, our patterns that use the tool and my book Lazy and Lovin' It. Watch me demo the ruler here. More about Creative Grids here.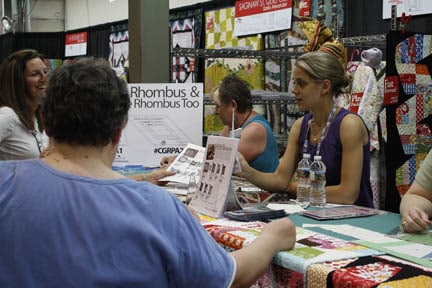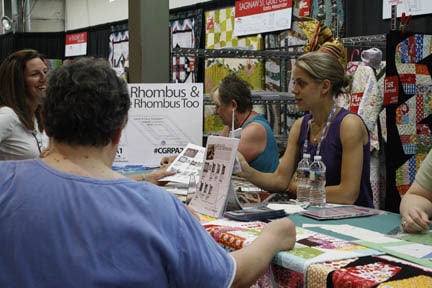 I was adorned with my Kanzashi flower! Yes, of course I picked that top to go with my flower.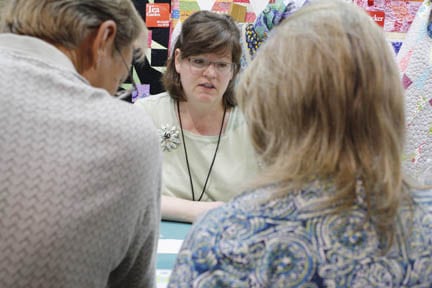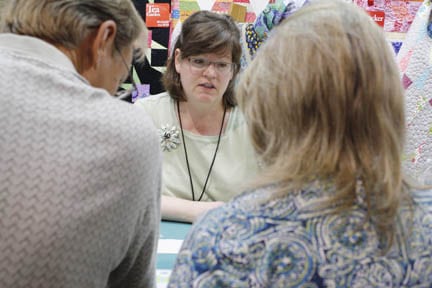 Oh, the food! Did you notice I'm showing the cake end of the buffet? I love cake!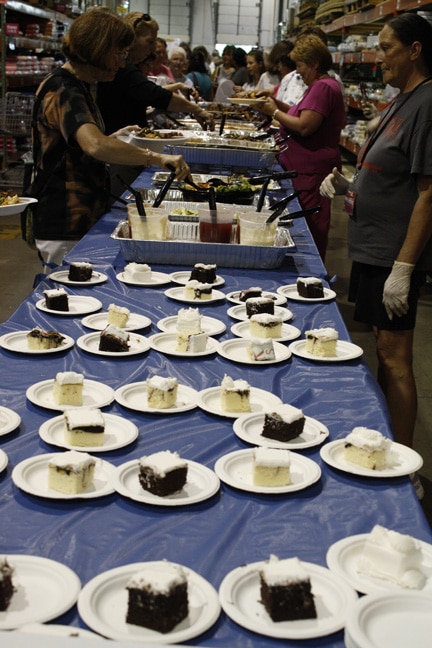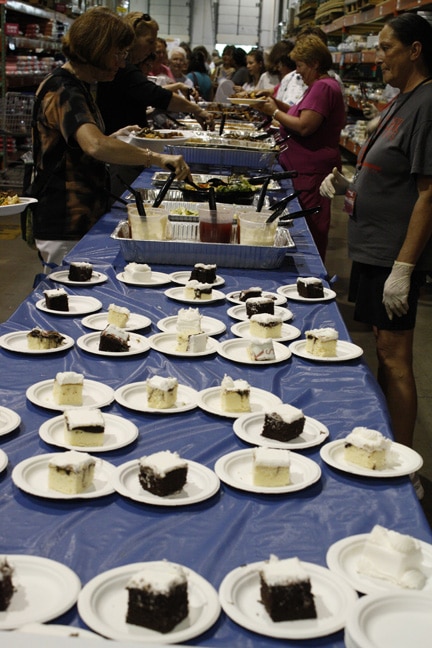 The cake chronicles: I do love cake. And I'm apparently not the only one. One evening at dinner, Rita Fishel, PJ Anderson and I, how shall I say this…taste-tested Nick Coman's (Kandi Corp) entire piece of cake while he was away from the table. I'll admit that my fork was the first to hit his plate. We approved of his dessert selection. He returned to an empty, nearly-licked-clean plate, adorned with a dollop of my creme brulee as a peace offering. He was not nearly as amused as we were. Calm was restored when we presented him with a pristine replacement. Here's Nick, no worse for the wear.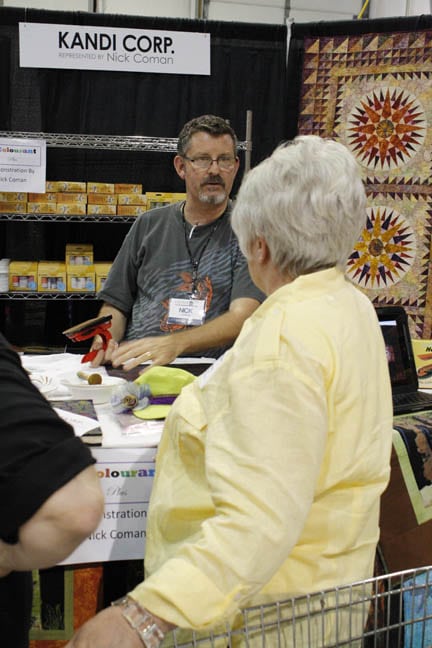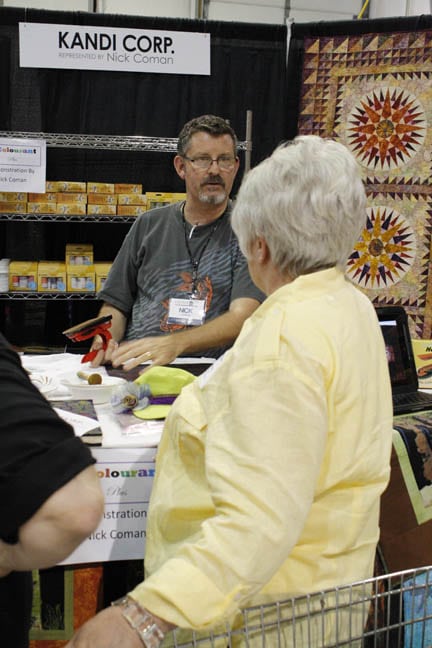 Checker's warehouse is amazing.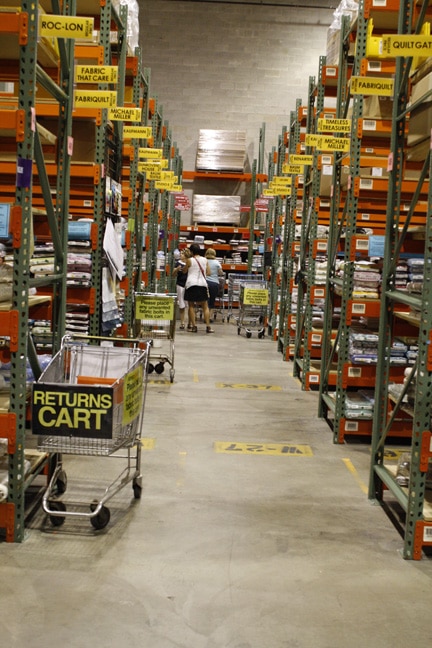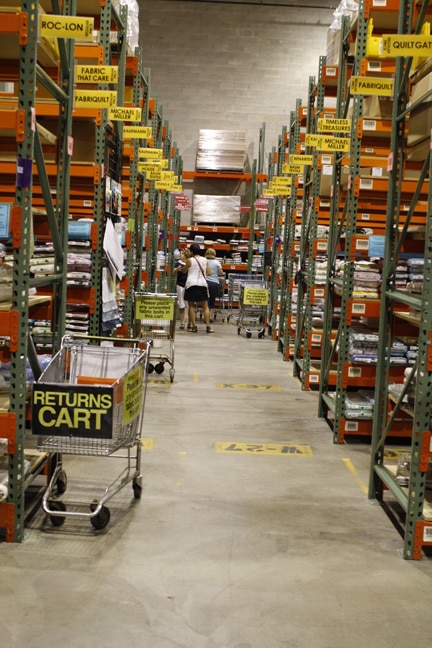 My trusty Suzi Purse Insert & More came along with me. Suzi, made up with my dog Honey on the front pocket, held my tools at the demo table.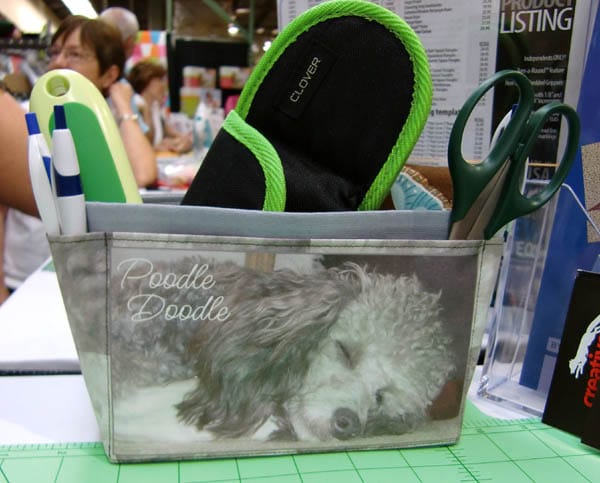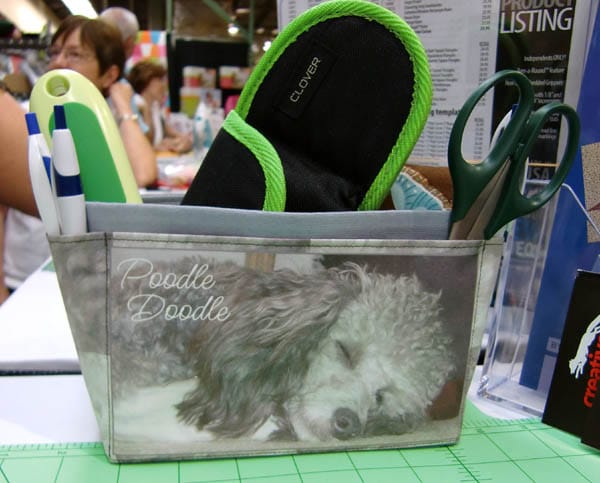 A bunch of Lazies stopped by to show me their Lazy Girl bags. This lovely group all had their Margo Handbags with them. I also saw a wonderful Miranda Day Bag – I asked for the full tour and poked my nose inside her bag. A Towne Purse went strolling by, and I saw my fair share of Wonder Wallets.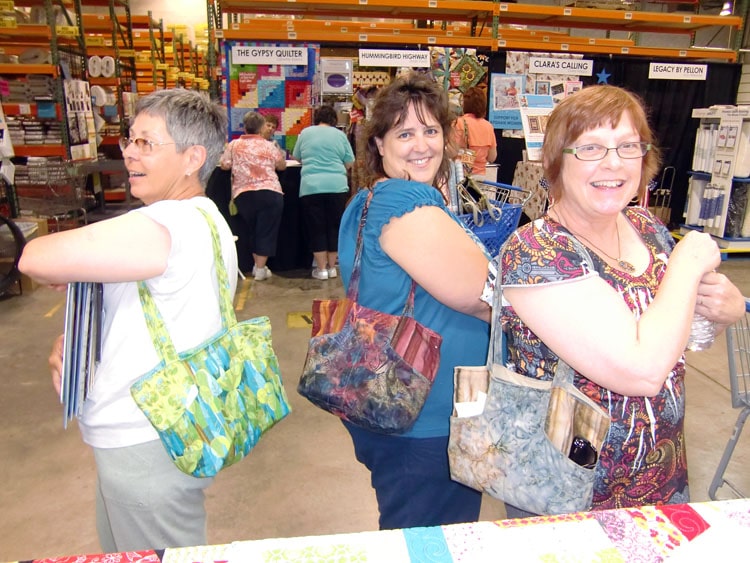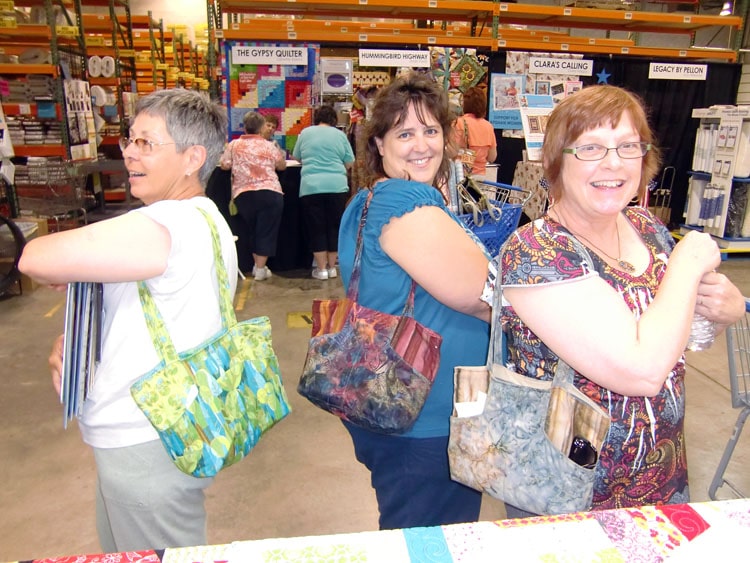 At one point Kelly Jackson of I Have A Notion stopped by to ask how my Refrigerator Knee was doing. I had no idea what she was talking about. She reminded me that I hurt myself in the kitchen a few weeks earlier. That's when I remembered that it was my Dishwasher Hip. We were close – hip/knee, dishwasher/fridge. I aggravated my hip one morning when I leaned over to load the dishwasher. I haven't loaded the dishwasher since.
Here's Kelly's write up of our time together at the Open House, with no mention of my kitchen injury. Link: I Have A Notion
Nancy Zieman's book tour and giveaway are still going on. Details and how to enter here.
Enjoy!
Joan