Hot Hemmer Giveaway: Easy Binding, Miters, Hems
Lazies, One of the most basic tasks in sewing just got easier. How often do you measure, fold and press while sewing? Whether it's binding, mitered corners, hems, or pleats; in quilting, apparel or home dec – these are all basically hems in one form or another. The Hot Hemmer is a tool I wish I had when I started sewing. It allows you to measure, fold and press in one step! Read on for details, a video demo and a giveaway. (Edit: the giveaway is over.)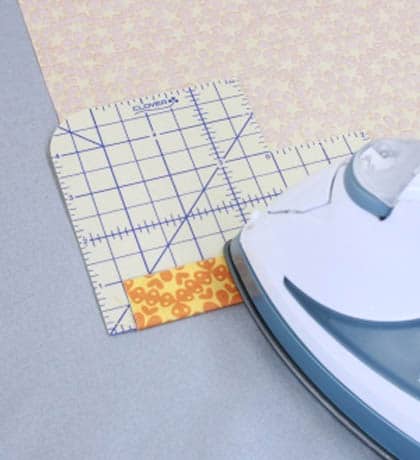 Hot Hemmer by Joan Hawley for Clover Needlecraft, item 7806
What is a Hot Hemmer
The Hot Hemmer is a new tool in my Press Perfect line from Clover Needlecraft. It's a 6″ x 5″ ruler printed on a nylon fiberboard that can handle heat and steam. That means you can iron right on this little cutie and it can take the heat! It's strong, yet flexible and the surface has a little grip to help control your fabric. There are a lot of features and information on this little gem.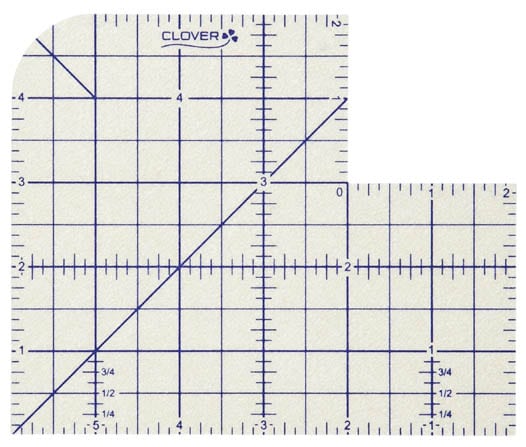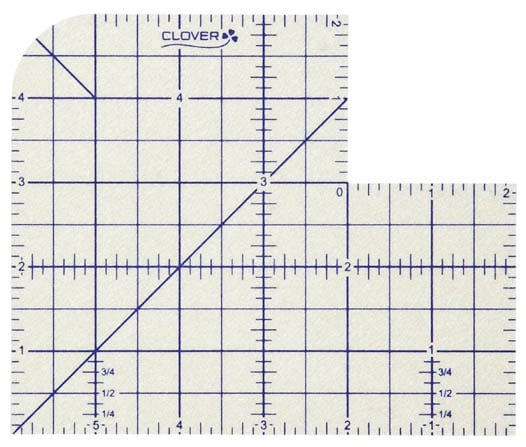 Video Demo
This is the demo I do when I'm on the road with Clover and Press Perfect. We introduced the Hot Hemmer at the Sew Expo in Puyallup, WA recently and sold out in the first hour of a four day show! It was crazy! This video is from Quilt Market in Houston last October, so there is some noise in the background.
This short video is a great intro to the tool and covers the Hot Hemmer basics.

Time Saver!
With the Hot Hemmer, I was able to fold, measure and press hems in my pant legs in about two minutes. No more measuring, marking, pinning and mysteries. Because of its size, I can measure a span of up to 6″ at once. It's a totally different ball game than measuring at several points along a hem and hoping they all match up. It's quick, awesome and accurate. I keep my Hot Hemmer at my ironing board so it's always handy.
Not Just For Hems
Pillowcases, table runners and placemats – border, binding, miters and hems.
Pleats and tucks on apparel or home dec.
Round and press the corner on a patch pocket.
Measure two directions at once to box the bottom of bags.
Here's a tip
I use a water soluble pen when using the Hot Hemmer to mark something. That way, if I accidentally get a mark on the Hemmer, it will come off with water – nice! I do the same when working with the ironing board or mat.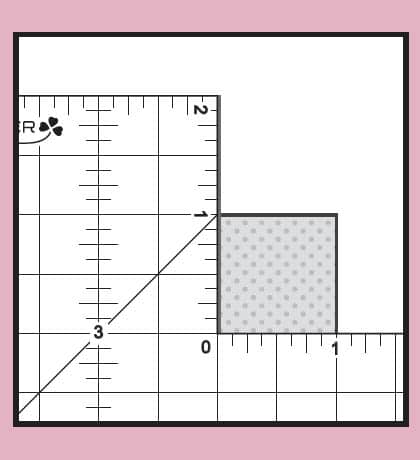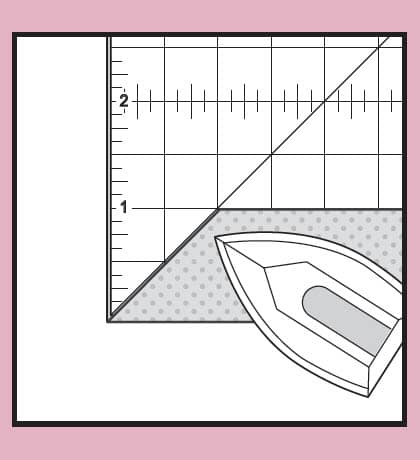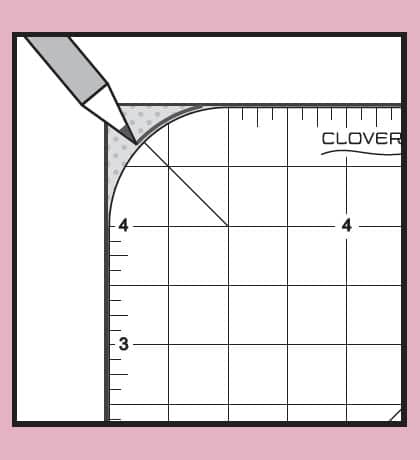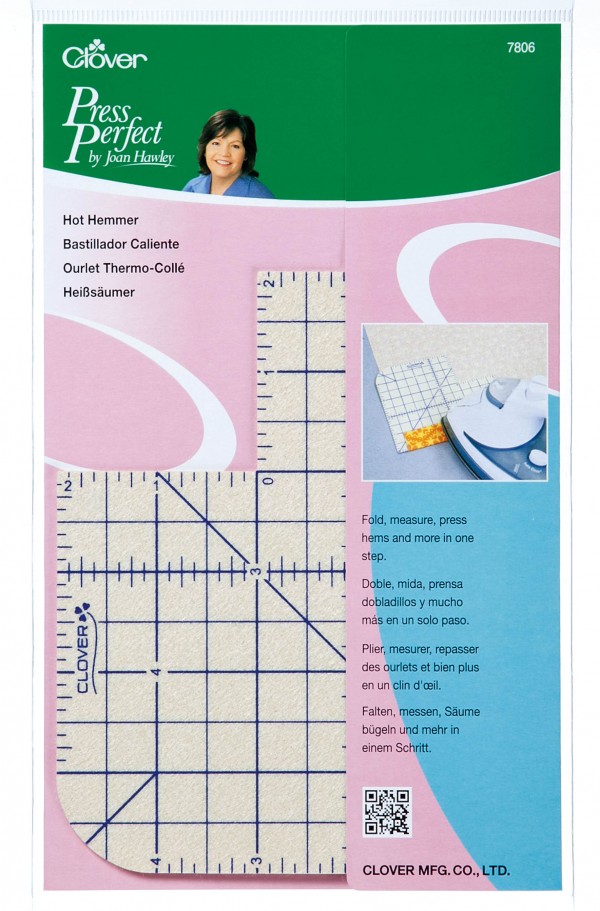 Giveaway
One winner will be selected to receive one Hot Hemmer item 7806 from Clover Needlecraft.
Enter To Win
– Enter by using Rafflecopter below.
– One winner will be chosen.
– Giveaway ends Saturday May 3, 2014.
– I'll contact the winner via email.
Thanks for joining in on the fun of the Hot Hemmer and Press Perfect.
Lazy All Over
Use #PressPerfect when posting to Facebook/Twitter/Pinterest!
Order Press Perfect
Order through your local quilt shop, or online to order any of the Press Perfect items.
Enjoy!
Joan