Press Perfect Giveaway and Market Recap
Lazies, Just a quick note…ending soon is Clover's Press Perfect giveaway for a few of my absolute favorites from this line. Hop over to their blog for the details and to enter. Then read on for a quick recap of market below.
http://cloverusa.wordpress.com/2014/05/16/press-perfect-giveaway/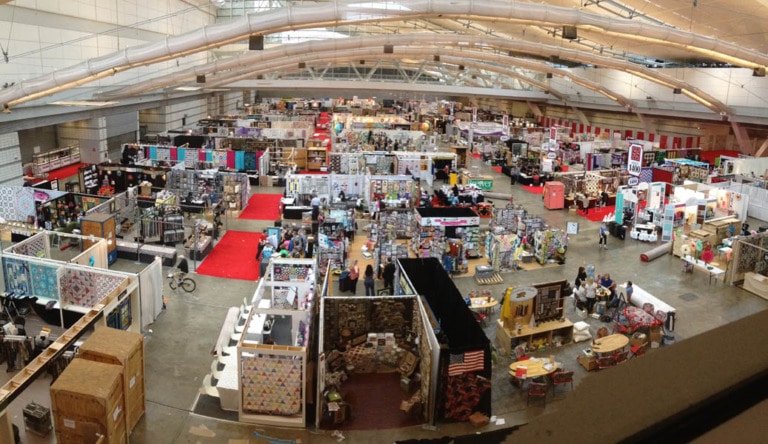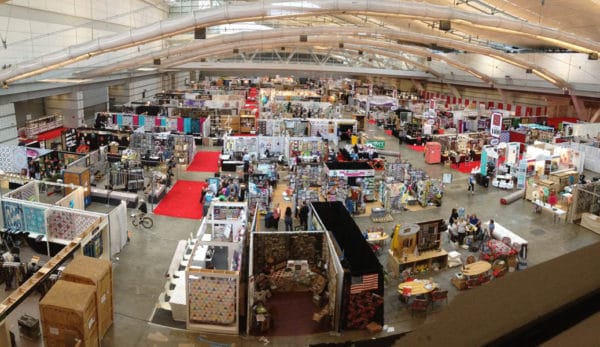 Quilt Market Pittsburgh 2014
This is a picture of half of the show floor during set-up. Notice the guy on the bicycle. He has the right idea. I didn't even make it to this part of the show! There were 28 aisles and I was in aisle 2!
Okay, so I'm home from Quilt Market in Pittsburgh. Wow, what a great/busy/exhausting/fun time. I am mortified to tell you that I only took two pictures. One of the show, one of my dinner. That's how it goes sometimes. Actually, I did find a few more pics on my phone when I got home. But I missed get smooch-shots – all the lovely friends and peeps I got to hug and smooch on. I usually get some selfies and it just didn't happen.
I love the scenery on my way from Columbus, Ohio to Pittsburgh, PA. I'm an architecture junkie and bridge architecture is no exception. I love the simplicity of this design as well as it's awesome green color.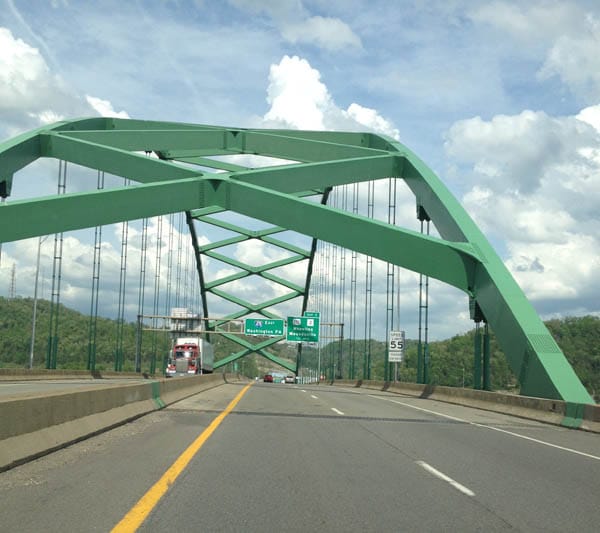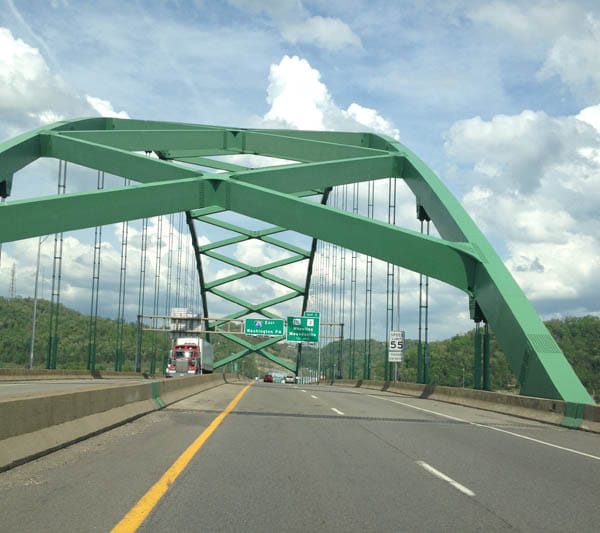 Arriving in downtown Pittsburgh. I love the cityscape. Bordered by rivers, all tucked in nice and neat.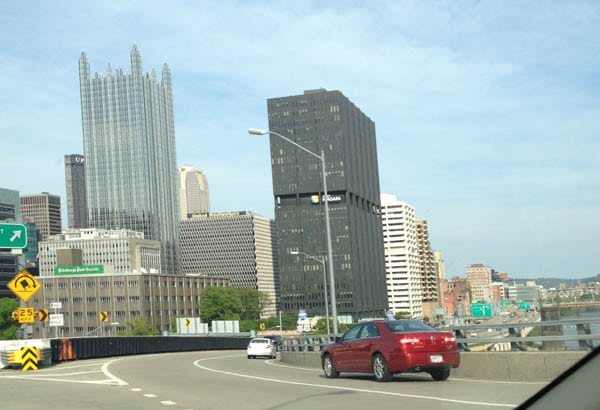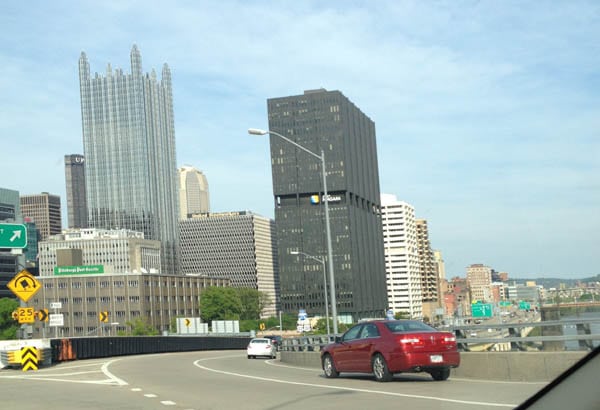 There's a nice sushi bar inside the Fishmarket restaurant at the Westin Convention Center. I did partake. Repeatedly.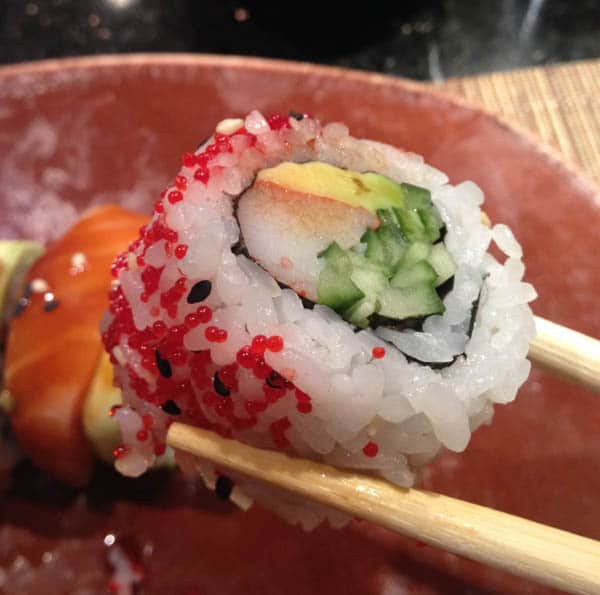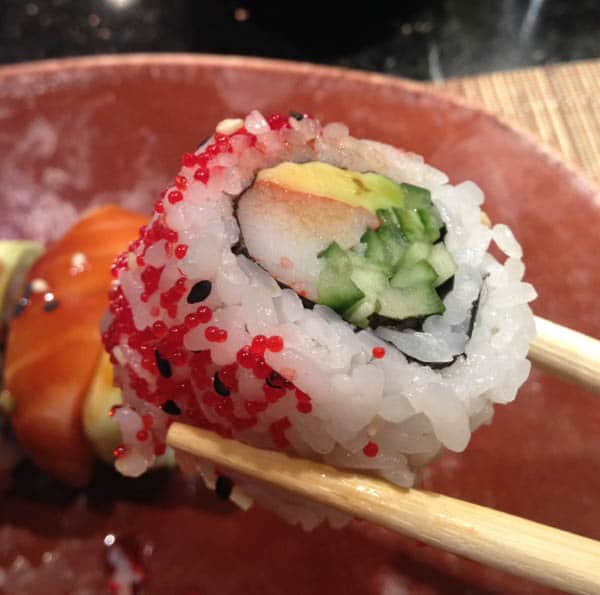 Thank you to everyone who came to see me at the Clover booth. I was demo-ing with Pat Sloan's beautiful Moda fabrics all weekend. Nothing like a little pretty to work with. I love Pat's aesthetic. Lots of shops took videos of me doing my demo. I'm anxious to see how those turned out. Shops – let me know if you post a link.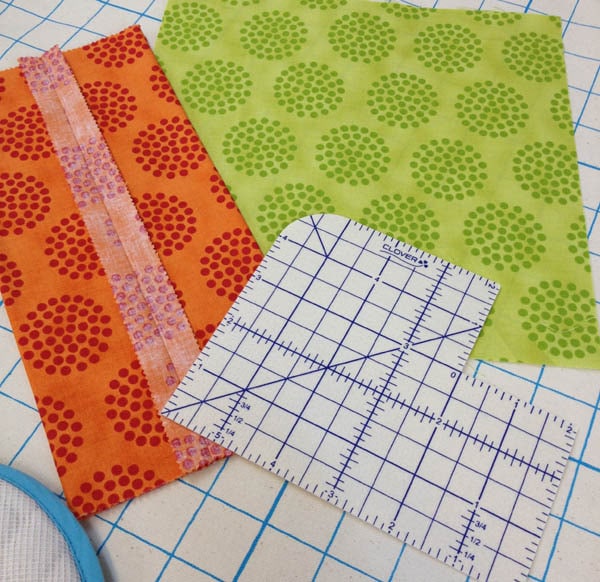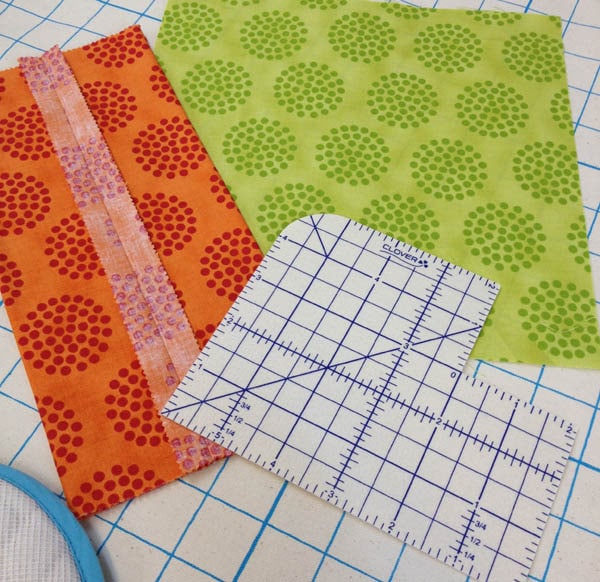 We hosted an early morning class for Press Perfect with some fabulous shop owners. We did an in-depth overview of each item, what it's for, how it came to be, why we need it, and then we all played. We had pressing stations set-up around the room and we got to use each item in a real-life setting. Thank you for getting up early with me and making the class a success.
Next up, some sweets from my Clover friends from Japan. Yum and yum! Thank you! It's a true treat for me to see my associates from Japan. Not only are they truly delightful and good partners, but they embrace my overt nerd/geek/engineer. It's like we form our own Big Bang Thoery of sewing.
Finally, it's always good to be home. Here, I've just gotten off the highway at my exit for home. The weather was fabulous and sunny. Windows down, sunroof open and a good tune on the radio to bring me back to beautiful Westerville to my hubby and my Honey.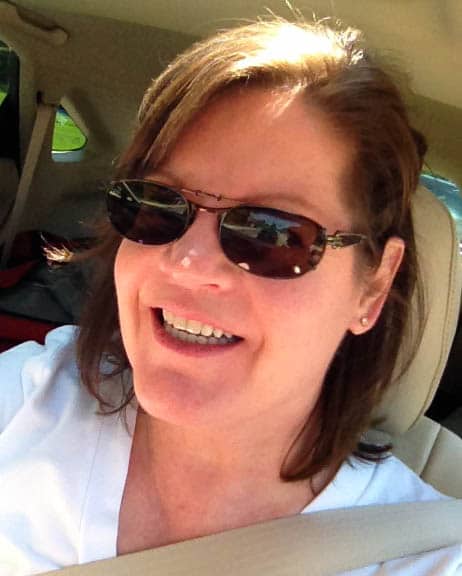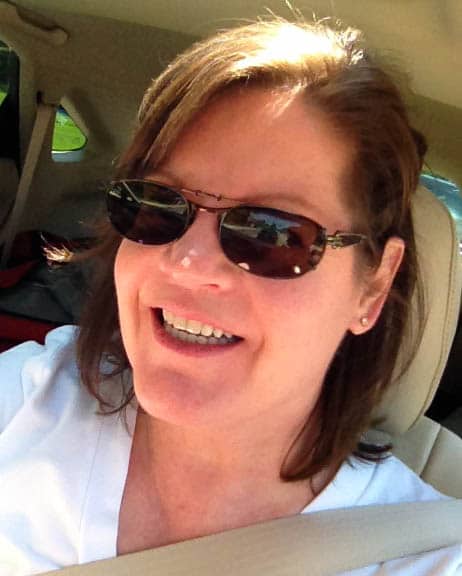 So, another adventure in the books. I'm home for a while and look forward to some quality time with my peeps – Honey and Hubby.
Enjoy!
Joan