Giveaway: It's Time for Summer, Our Summer Tote
Lazies, One of our all-time best selling bag designs has a fresh face. The Summer Tote is a handy and functional bag with an unconventional construction. We were the first in the industry to fuse two layers of cotton fabric together to make what we call quilter's canvas. Summer uses no batting, is lightweight, and still has nice structure to stand upright.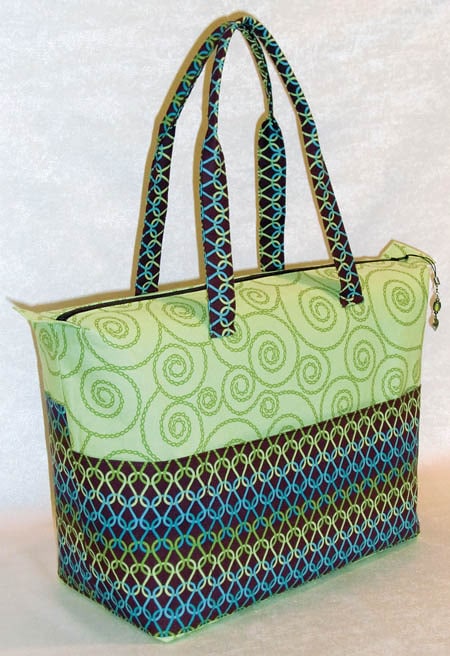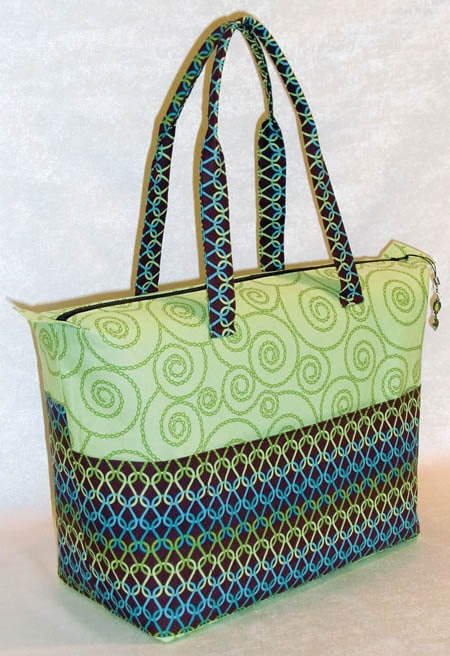 Our cover sample was made by Julie Herman of Jaybird Quilts. Shown here in 'Stitch' from Robert Kaufman. Julie wanted a bag and I needed a new cover model – thanks Julie!
What is going on with the pockets at the side seam? They don't match up. And they are not supposed to.
Here's a great side view of Summer. I love this shape. It reminds me of a bowling ball bag.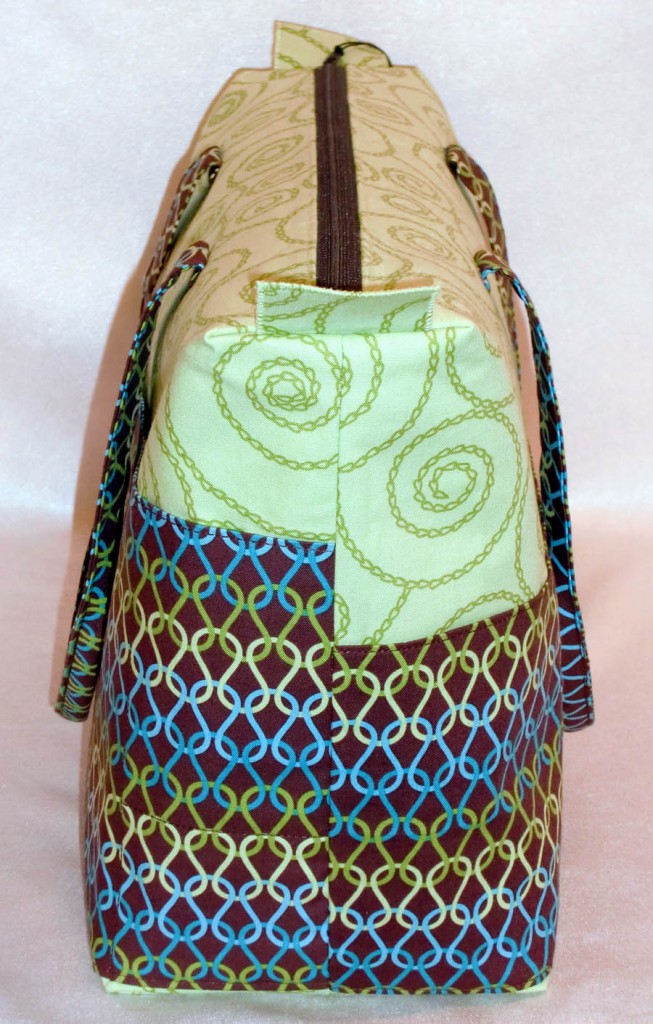 Summer is a Work Horse
The back pocket is deeper or taller than the front pocket. It offers one wide pocket perfect for a magazine or file folder. A shorter pocket in the front, with several divisions, really makes the outside of Summer totally functional.
Add a little zip – literally – to your Summer Tote by choosing a zipper color that compliments your project. Here, a rich brown is perfect with the Stitch line of fabrics. And that zipper pull is really a scissor fob. The bead is a mood bead, changing color much like a mood ring. It will change between blue and green, matching all the colors in this project perfectly. Nice!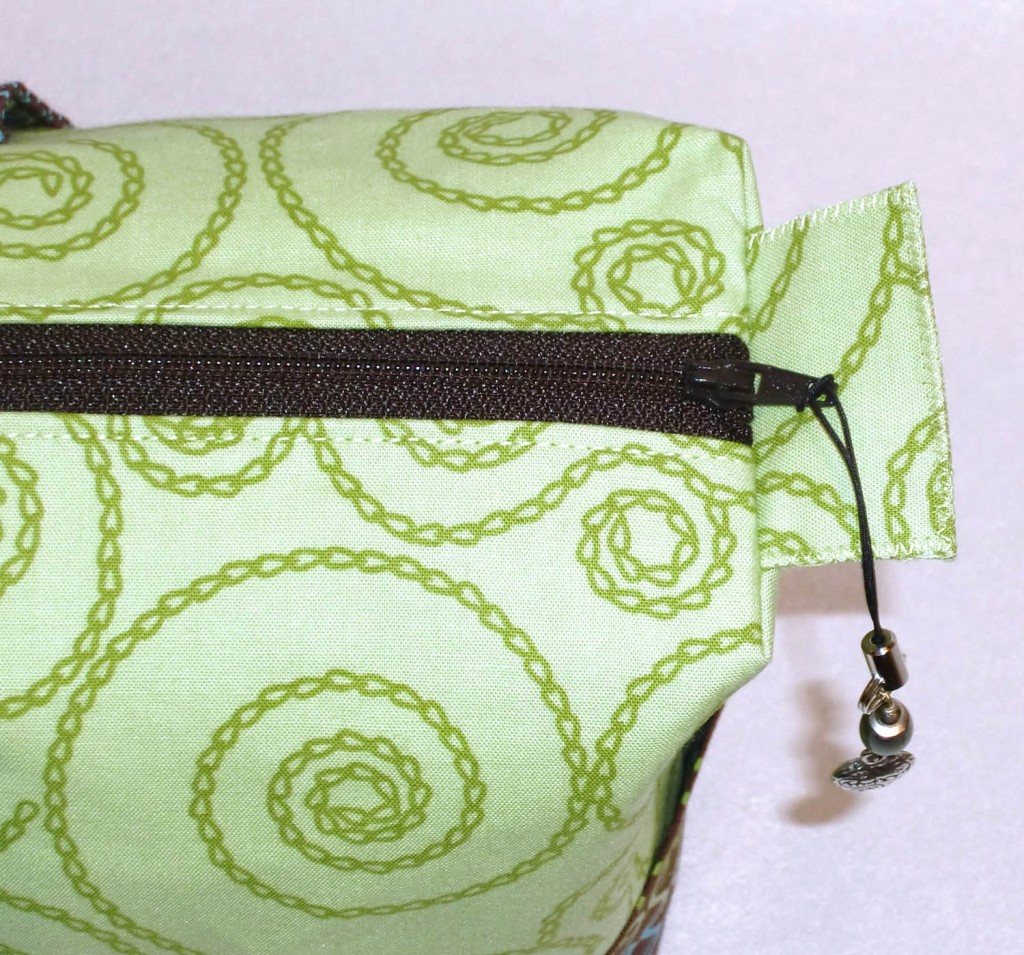 Zipper pull above, and a view inside reveals pockets
as well as the simple construction below.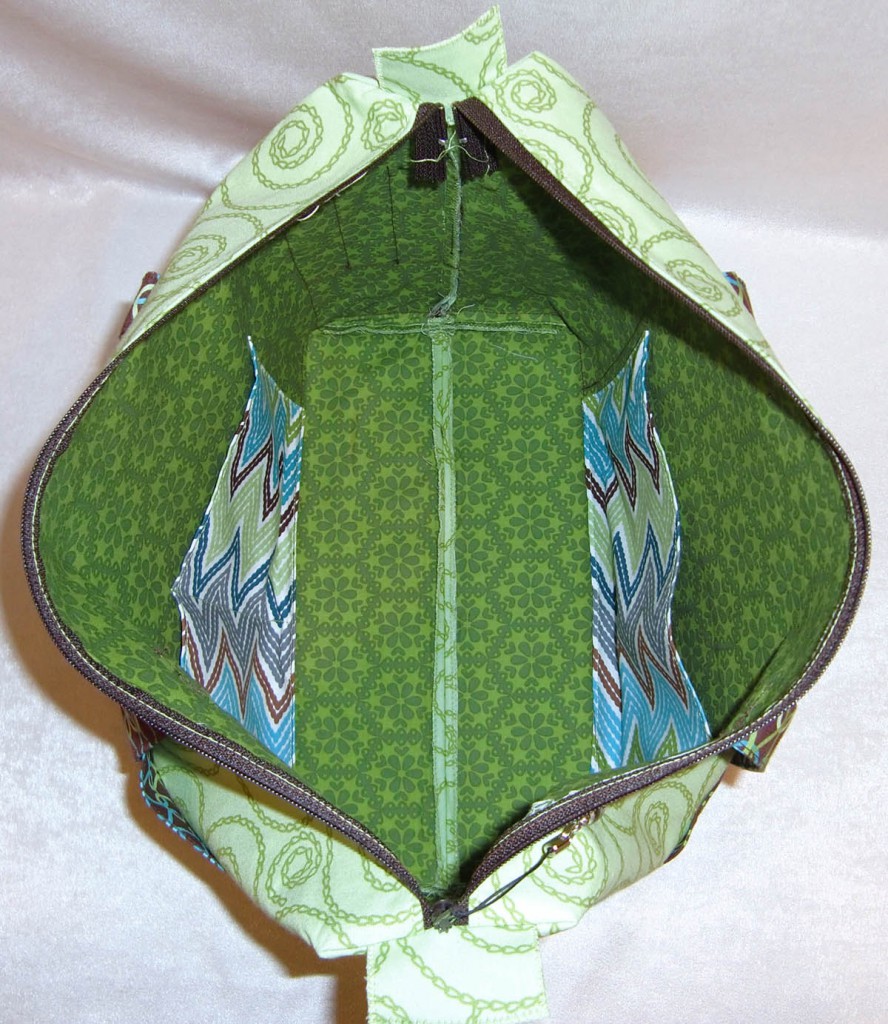 Since two fabrics are fused together to create a single new fabric, you could easily substitute pre-quilted fabric or a heavier upholstery fabric for the cover pieces.
I highly recommend Steam A Seam 2 for the fusible. It's available in a 20″ width on a roll. Smaller pieces are available, but you don't really want to piece, overlap, or abut the fusible. It will create a lump or a weak spot. Erica's carries the Steam A Seam I recommend here, (scroll down once there).
Video Demonstration
Hop over to KayeWoodTV.com to watch a video demo of the Summer Tote here.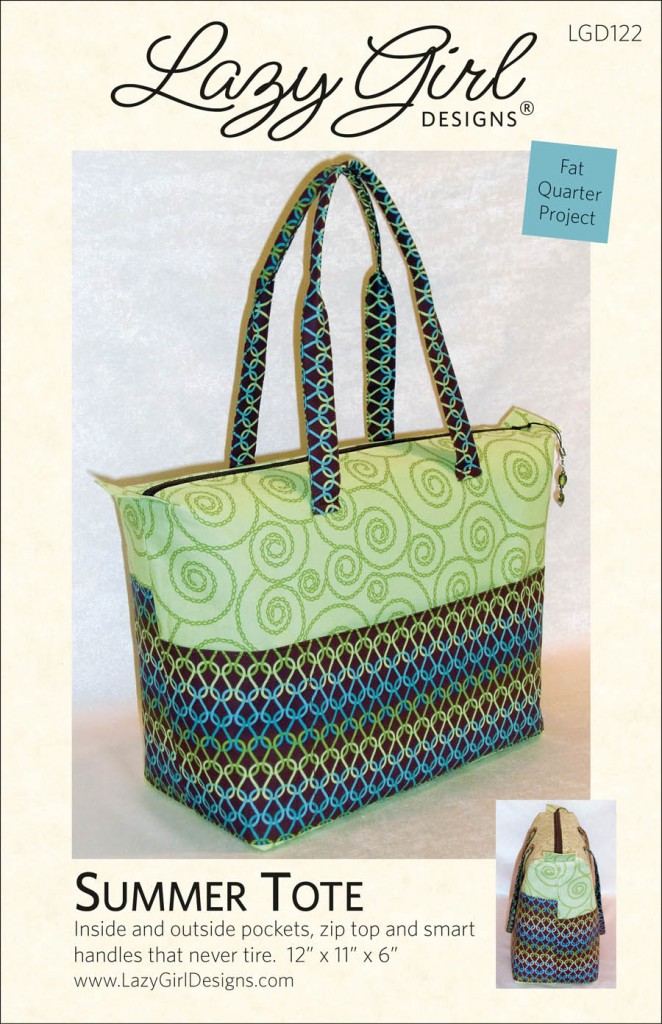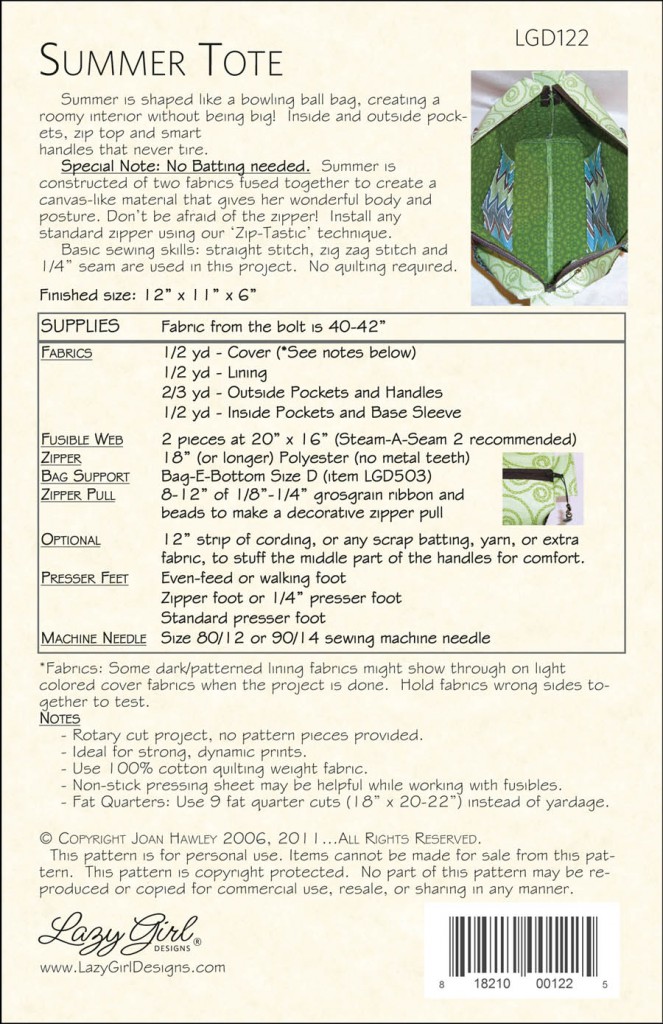 Click image to enlarge.
Giveaway – 3 Winners
We are giving away a Summer Tote pattern, a Bag-E-Bottom size D bag support, and a Lazy Girl label to each of three winners.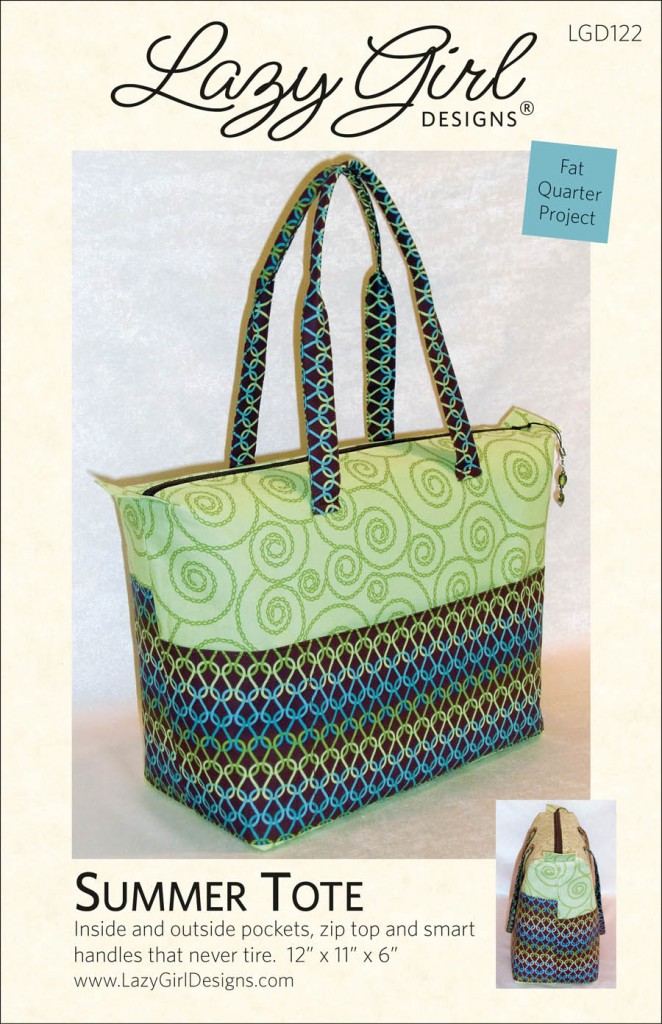 Enter To Win
– Enter by posting a comment below. Tell me what you think of our Summer Tote.
– One comment per person.
– Be sure you type your email address correctly so I can contact you.
– I'll pick 3 winners using the random number generator.
– Enter by Friday July 29, 2011, 10 pm Eastern time.
– I'll contact winners via email.
Join the Lazy Fun at Facebook
Thanks for joining in on the fun of Summer. I love reading your Lazy comments!
Enjoy!
Joan
Note: Pat Land won last week's Clover Kanzashi Flower Maker giveaway with this clever Clover comment. Great job Pat!
When you need to jazz it up
Sweater, bag or coffee cup
The Clover brand is pretty sweet
For tools that help, they can't be beat!