Final Quilt Market Samples
Lazies, I rounded out last week's Quilt Market sewing frenzy playing with two more scrumptious fabric lines. Garden Harvest by Gail Kessler for Andover Fabrics is a lovely red/white/green veggie party. It offers a mid-sized border print, perfect for my Claire Handbag. Look at how nicely the border is showcased on this sample. The front and back of this bag are the same.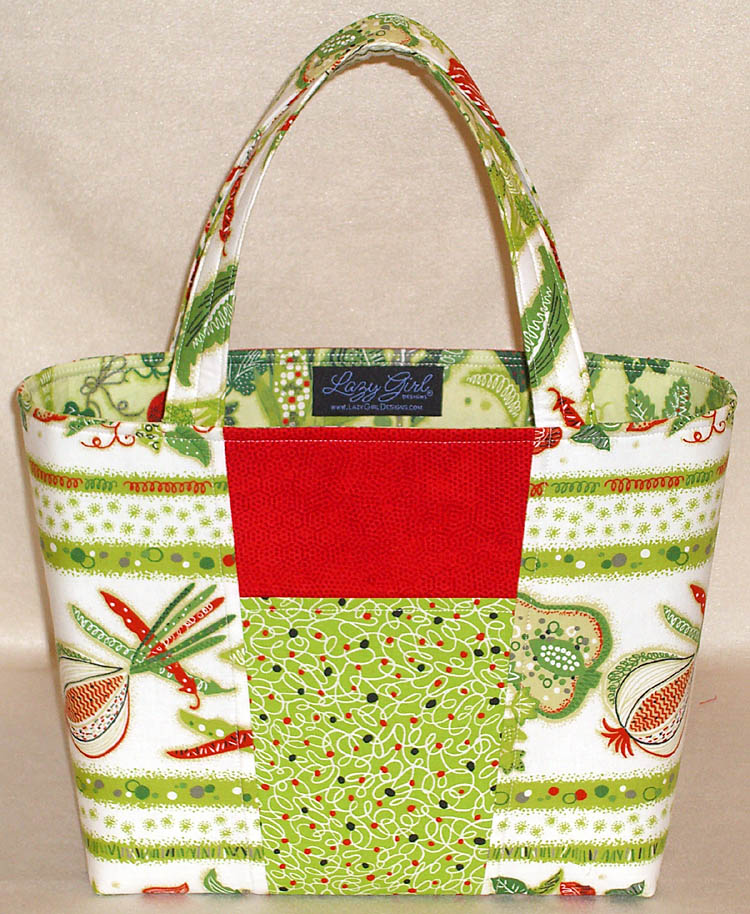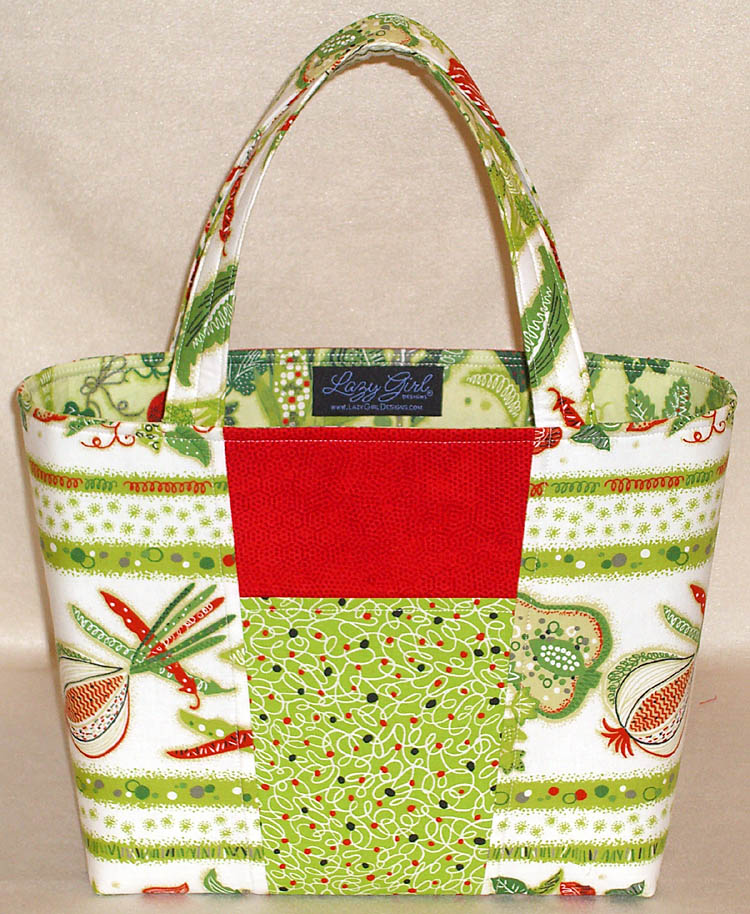 I fussy cut a border print shown in white and green so the front and back would match at the side seams. I love how the stripes wrap around the bag. And look at that big juicy beet inside the bottom of the bag below. Too fun!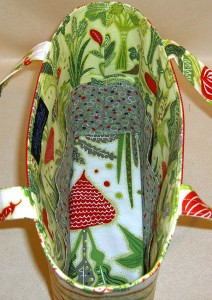 'Georgia' Claire Handbag
Claire Handbag adorned in 'Georgia' by Pat Sloan for P&B Textiles. Pat's collection is full of beautiful Fall colors. The flowers, polka dots and textured blenders work well together on Claire. That polka dot print had me at 'hello'. Love that golden yellow!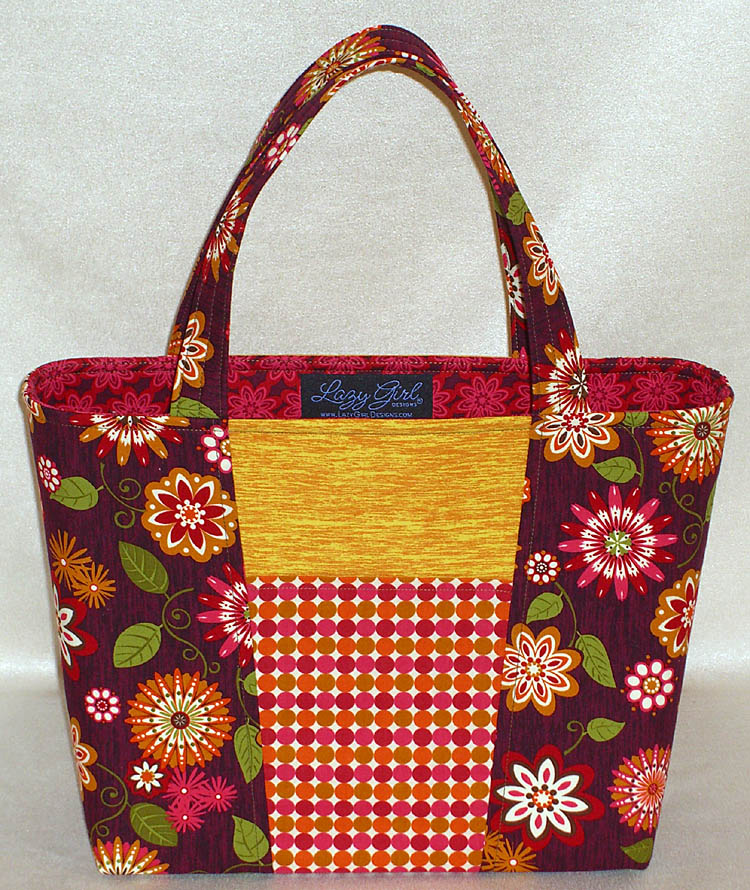 Two inside views. One from the bag above, the other from a sample that didn't make it to the show this weekend. A peek inside this beauty shows a flowered lining and a splash of green for the pockets. One more flower explosion to cover the Bag-E-Bottom is the perfect finishing touch for this Girl. That green is just so warm and festive. Oh, and there are those polka dots again!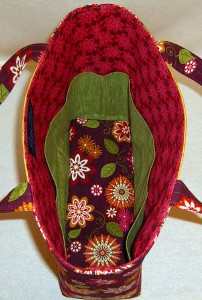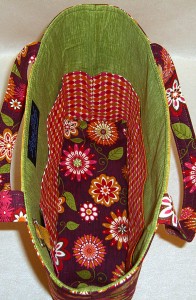 'Liliana' Claire
I finished a second Liliana Claire. This time with the optional flap closure and no front pocket. Shown next to the Liliana we saw last week which did go to Market. Liliana is by Gail Kessler for Andover Fabrics.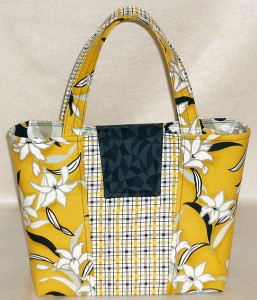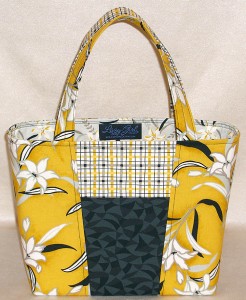 'Happy Campers' Claire
Claire Handbag in Happy Campers by American Jane for Moda. This little cutie didn't make it to Quilt Market this time. She was an unfinished project from earlier this summer. Moda's website lists this fabric line as being available Sept '09. Has anyone seen it in the stores yet?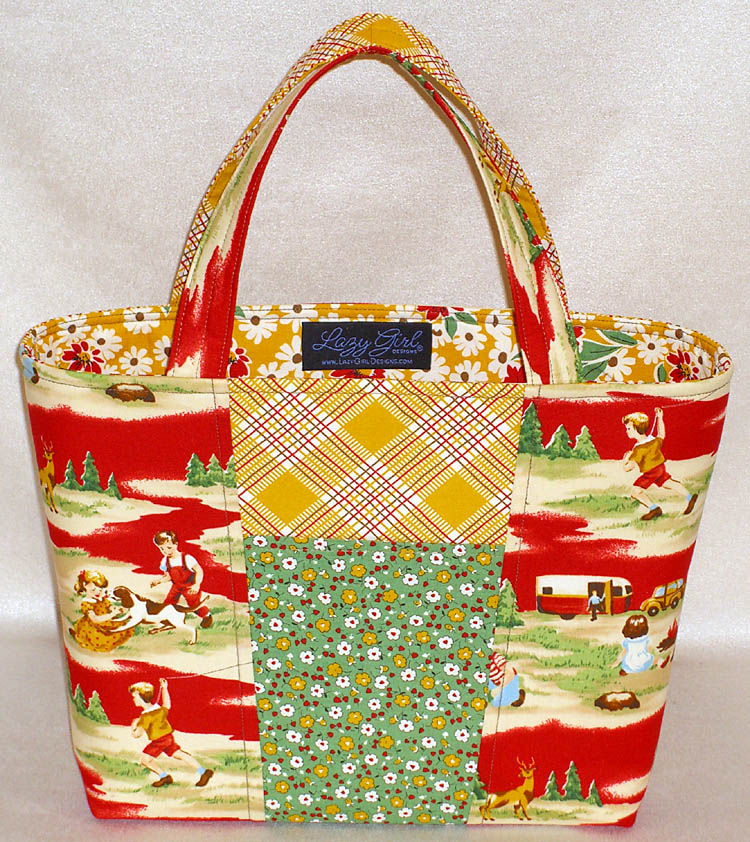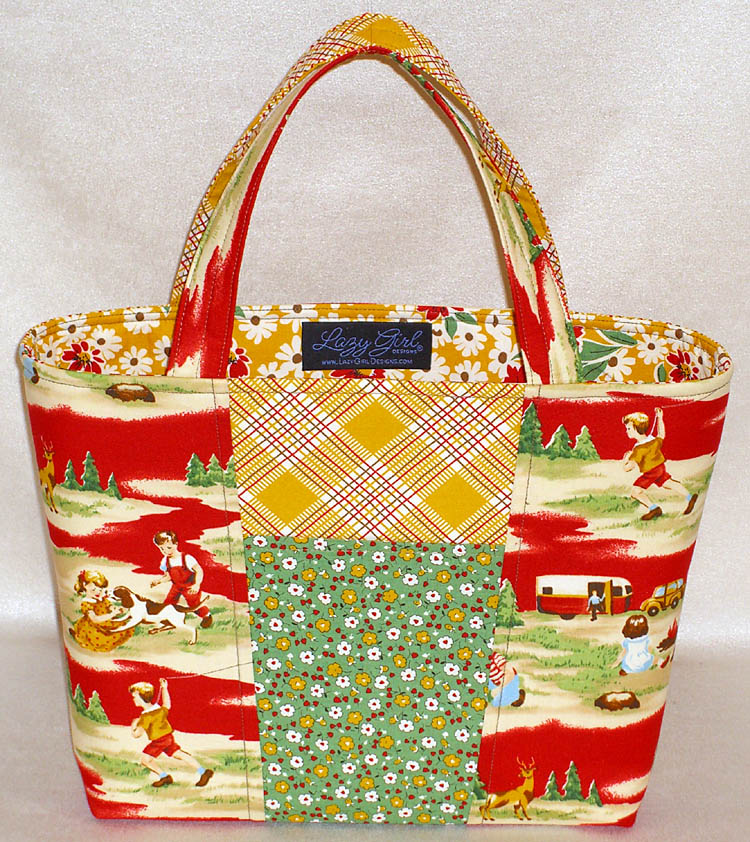 Claire is perfect for featuring a design element. In this case, I fussy cut the red fabric to showcase the tent in the picture below. That plaid is a good time.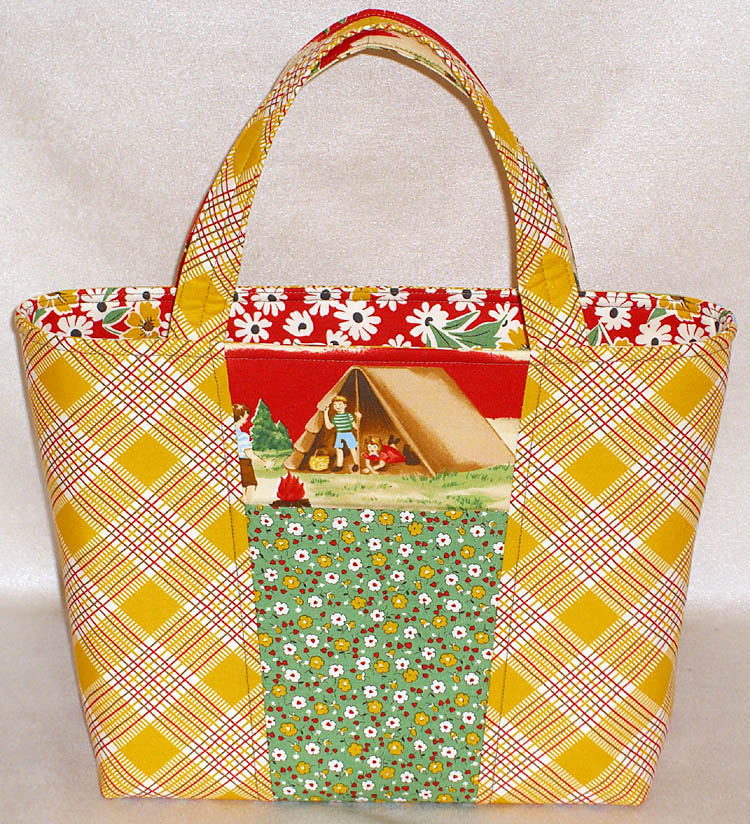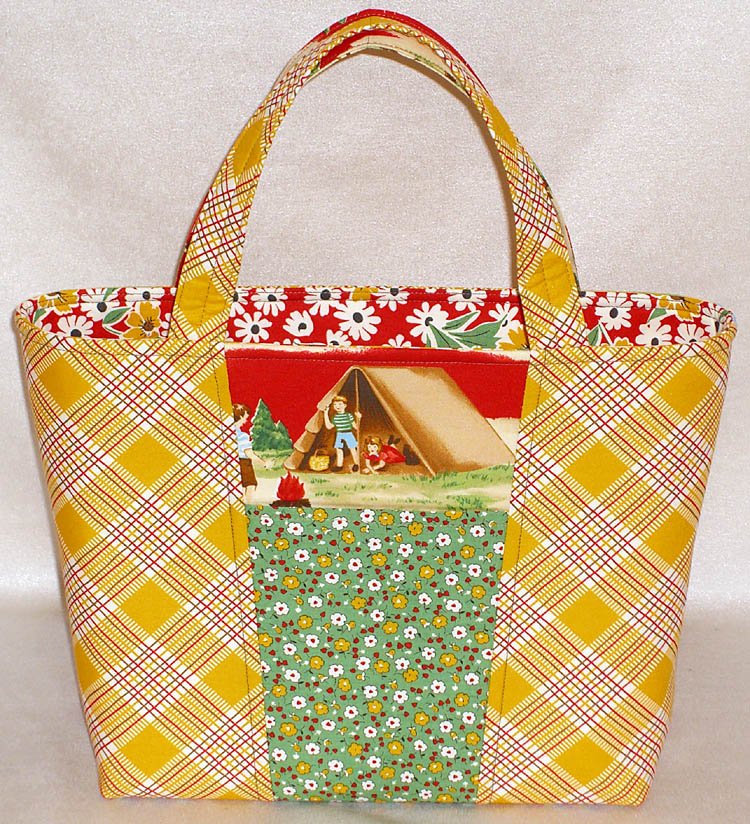 And the lining is great in a lively flower print, combined with a basket weave, (yes basket weave!) brown for the pockets.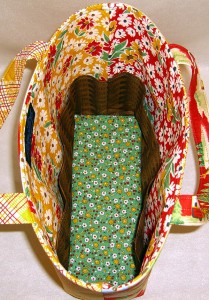 That's it for market samples.  If you missed any, check the last two blog posts here and here.
Enjoy!
Joan