Customize Maggie For A Last Minute Holiday Gift
Lazies, Our new Maggie design is the perfect starting point for last minute holiday gifts like this cute 'Cafe Maggie' I received from Lazy Girl Lish. A few years back, Lish sent me a 'Wonder Cuppa', a Wonder Wallet filled with assorted drink options. Lish knows I'm a java gal! Well, below is Lish's latest incarnation of the Wonder Cuppa – it's the Cafe Maggie. Put some cocoa in there and it's Mocha Maggie!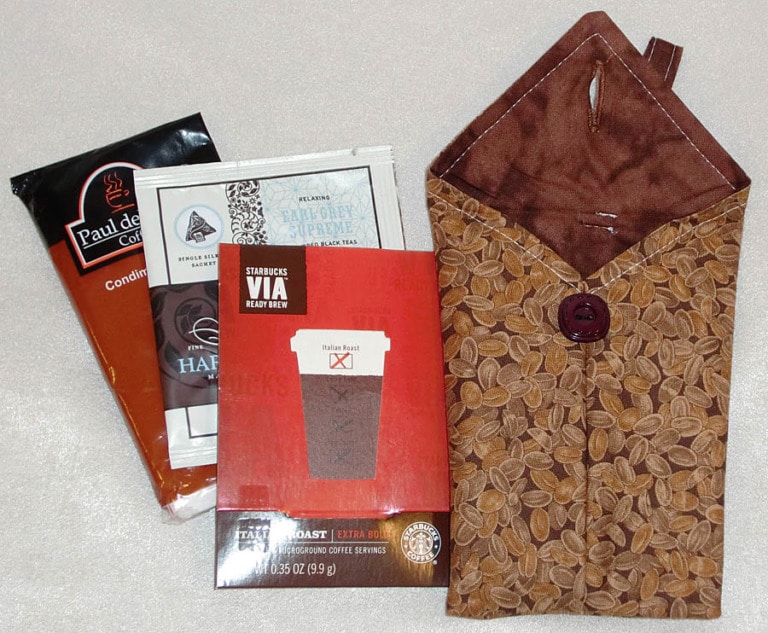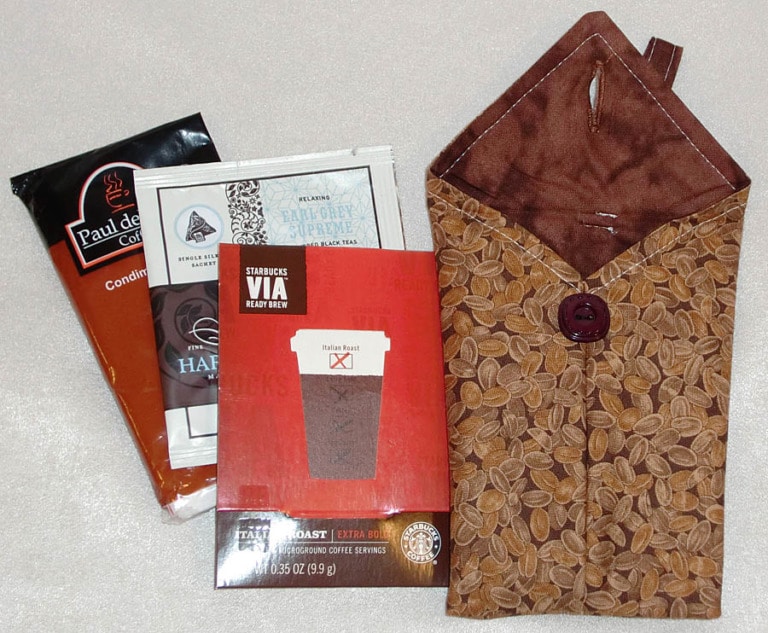 Lish set the theme with this great coffee bean fabric. Then collected some drinkables and a condiment pack so I'd be ready to drink at a moment's notice. I like Lish more and more every day.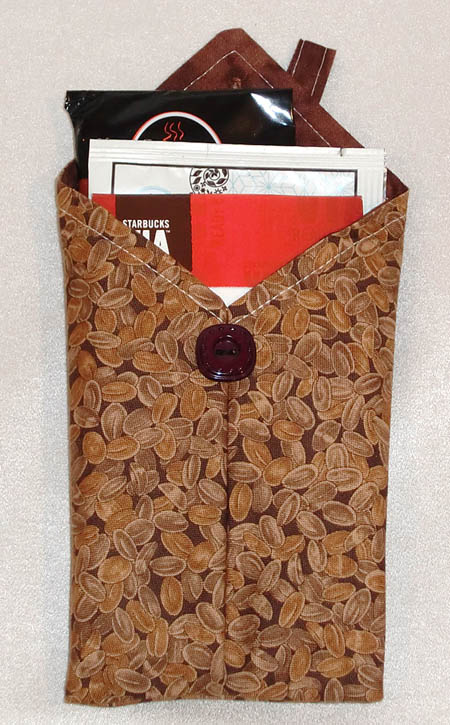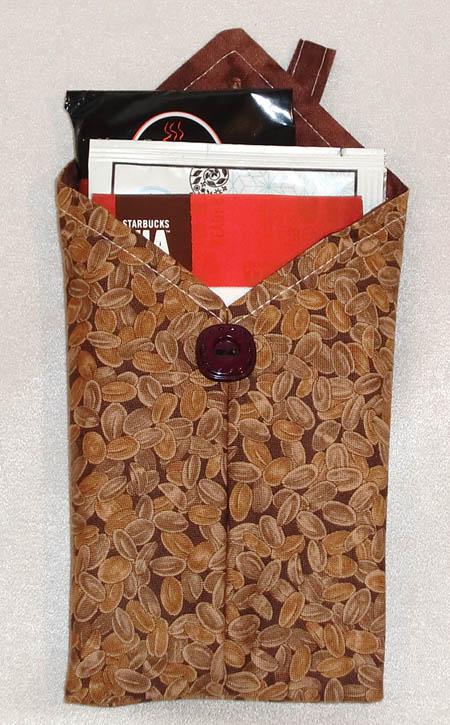 Everything fits in there with room to spare.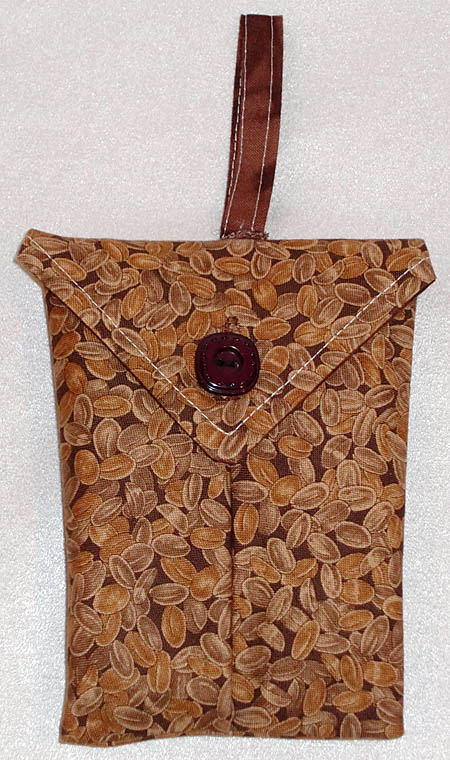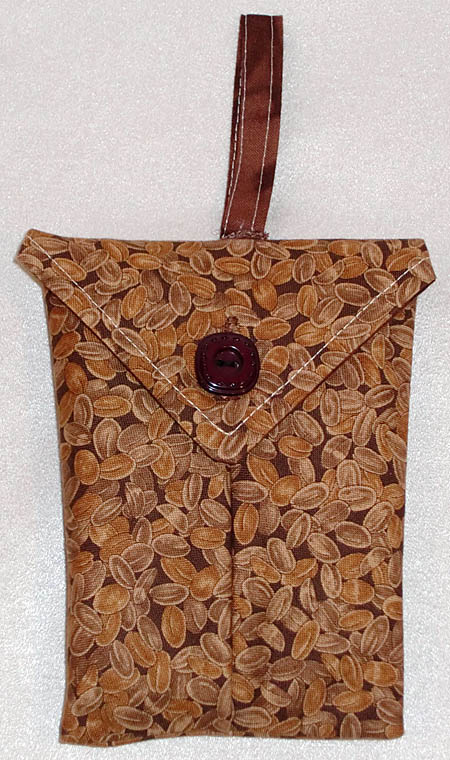 A nice assortment of coffee and tea is nice to take with me. Great to toss into any bag on my way out the door.
Set the tone with fabric
Consider putting your own collection and themed fabric and contents together to make a custom gift for a special loved one this season. Here are a few ideas to get you started.
Office items – small scissors, post it notes, paper clips, stamps, rubber bands
First aid – antibiotic ointment, band aids, alcohol wipes.
Doggie details – plastic bags, treats, and for your hands – wet wipes.
Love – write special thoughts on small note cards to be read one per day.
Matched set – tuck a small Maggie inside a large Maggie for a matched set.
Remember, Maggie all by herself is wonderful gift, too. Give large Maggie for holding a camera or cell phone. Use small Maggie to give gift cards or cash.
Enjoy!
Joan
[tags] last minute gifts, holiday gifts, coffee gift, Christmas gift[/tags]