Maggie – Purse Coordinates From Scraps
Lazies, I have a few samples of Maggie to share today. First up, I made two large Maggies for my Miranda. Think: big sis, little sis combo. I used left over fabrics from my Miranda project and found a coordinate I love. I added a brown Handy Tab and 1″ silver swivel clasp from Leisure Arts. It clips beautifully to the luscious brown fashion handle from Clover (I love this handle set!).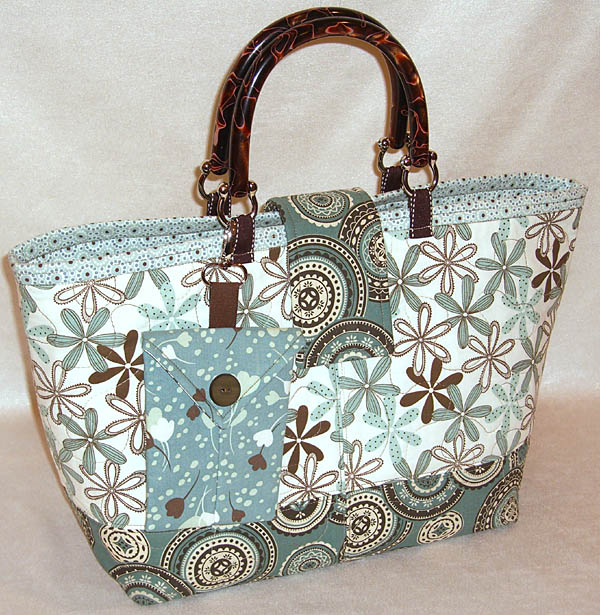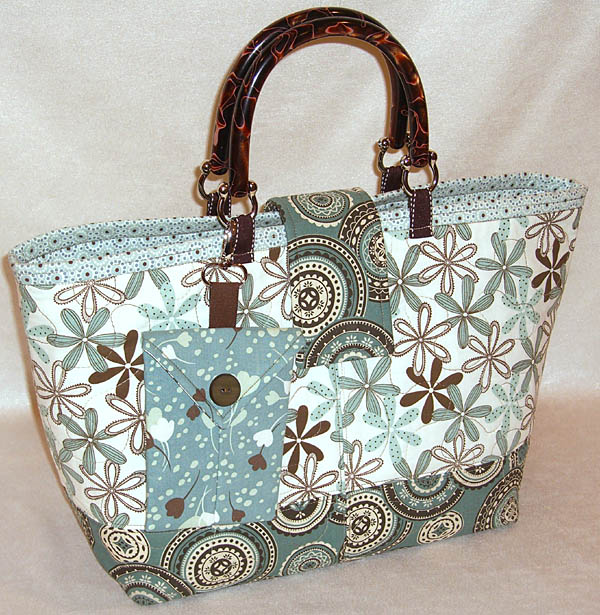 Miranda Day Bag with a large sized Maggie clipped to the handle.
Note: I have a busy month of December and may take a few Monday's off from blogging between now and January.
I made two coordinating Maggies for Miranda. I'll use the brown and white one inside Miranda, probably for my camera. I'll use the other for my cell phone.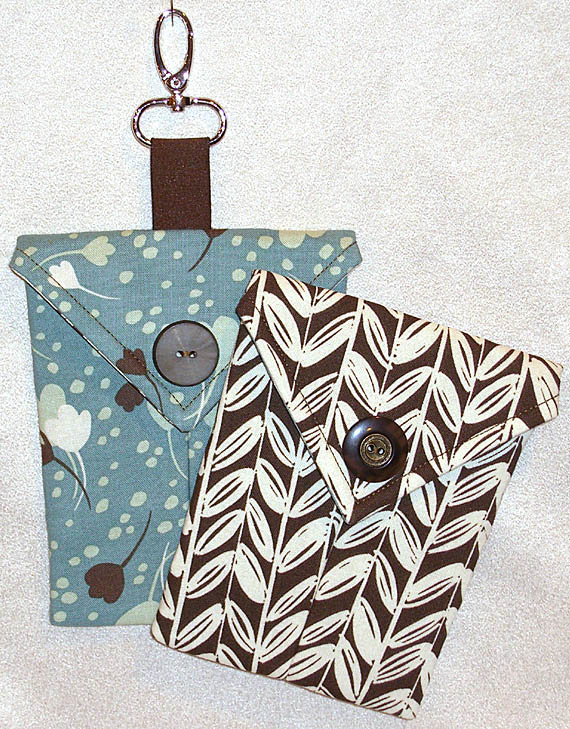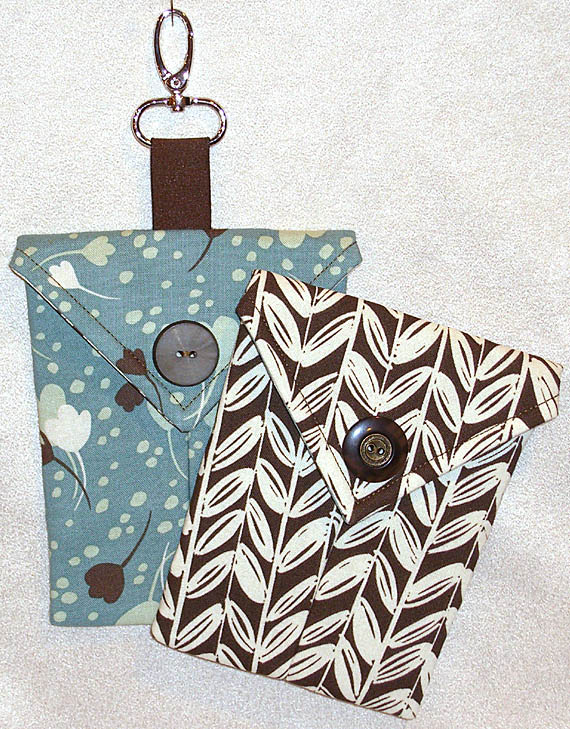 I also dug out my remnants from the 'Lily' collection from Timeless Treasures and made a few Maggies. I love these in black and white. These go with the Miranda I made for Carolyn, shown below.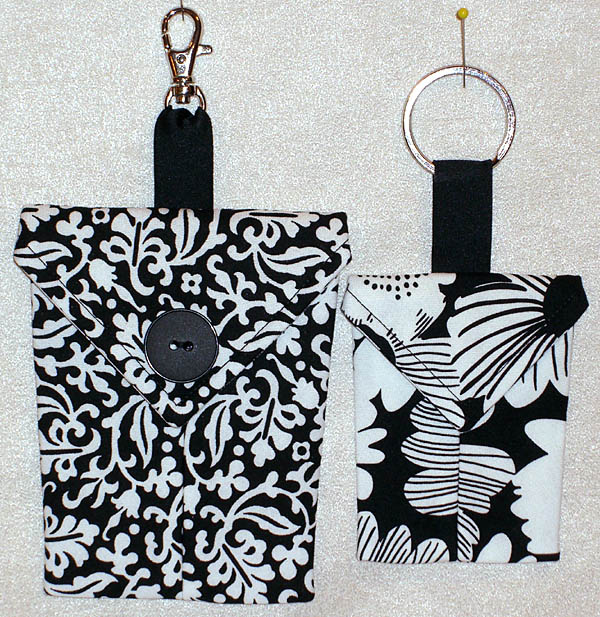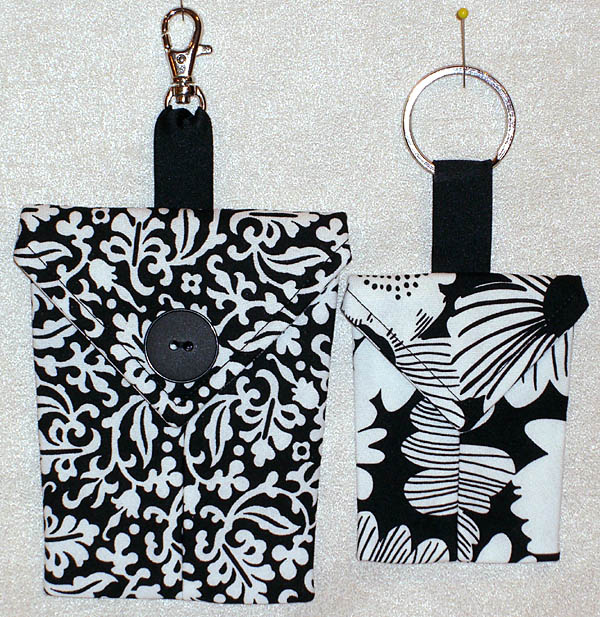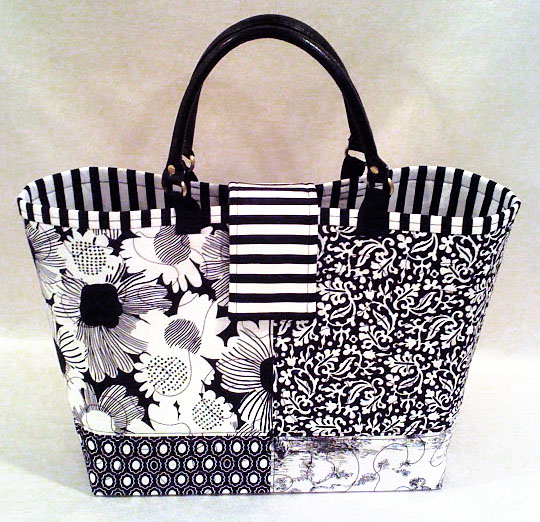 Then, continuing on with my remnant efforts, I dug out the scraps from the Tom and Jerry pillowcase project (below) and made a few Maggies for my nephew. He's 4 1/2 and very gadgety. He'll have these things clipped everywhere! I used a scrap of fabric and make a 5″ strap with a clip at the end. He can feed the strap around a belt loop or backpack handle and clip it to itself to form a loop.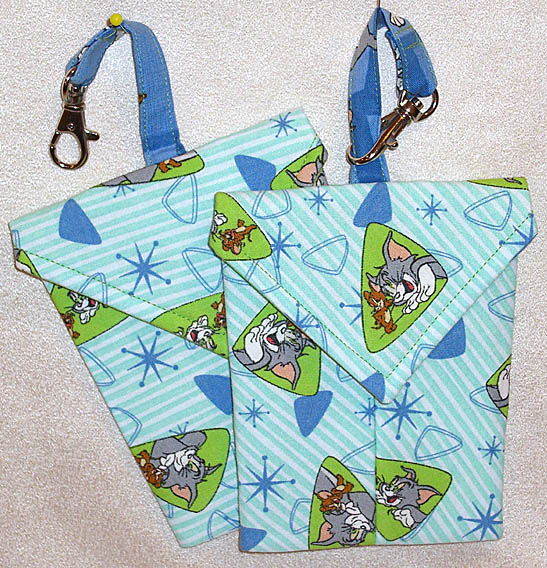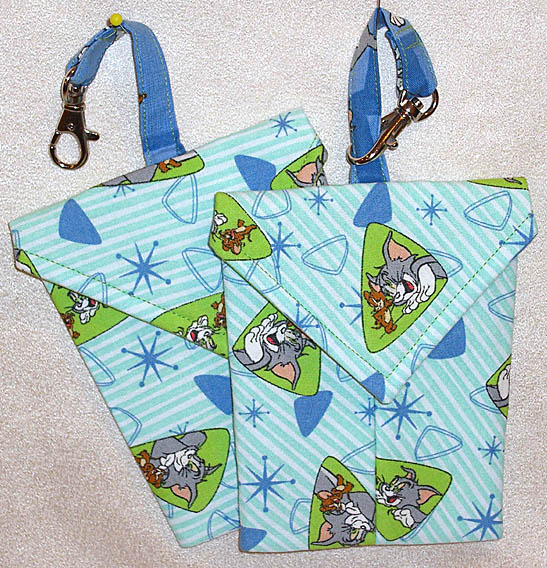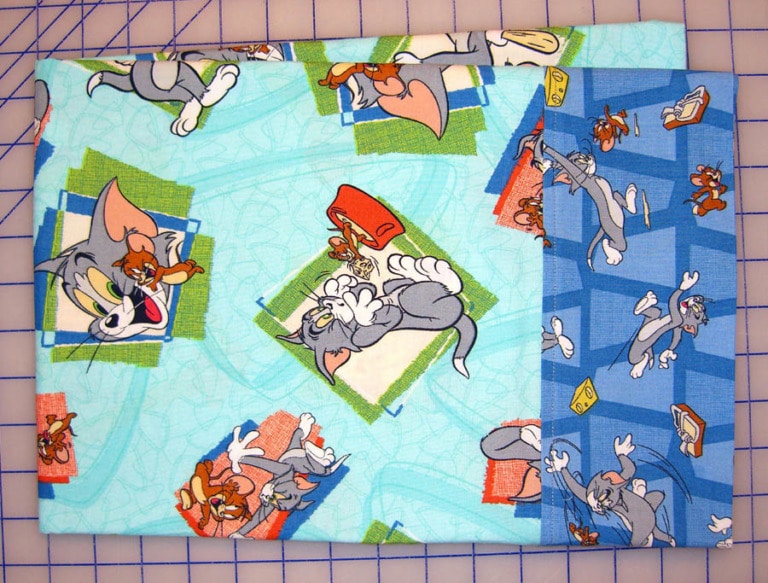 Maggie, paired with 'guy' fabric or novelty fabric, might be perfect for that hard-to-sew-for man in your life.
I also made a couple of Maggies for Yolanda Fundora using her Garden Party fabric line from Blank. Scrumptious! You can read about Yolanda's Garden Party Sassy Bag at her blog here.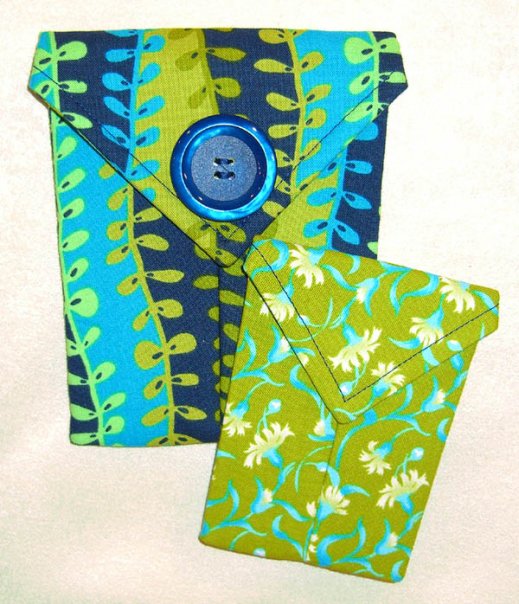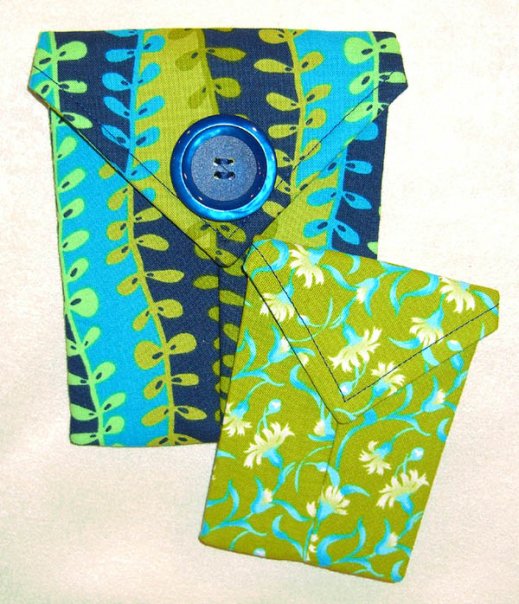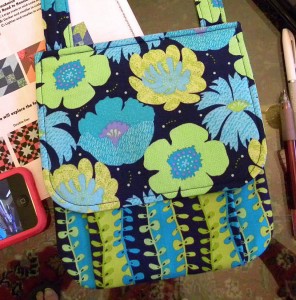 I also made two Maggies to go with Yolanda's Miranda done in her Sketchbook fabrics.
Tracy Chapman of Sew Thankful posted some of the Maggies she's made lately. You can see them at her Sew Thankful blog here.
Last week I posted a list of recommended supplies for use with Maggie here.
Have a wonderful Thanksgiving this week. Travel safe, eat well, laugh lots and have a slice of pumpkin pie for me!
Enjoy!
Joan