Show and Tell: More Maggie Frenzy!
Lazies from all over have been posting or sending in pics of the Maggies they've made. Thank you for doing so – I love seeing pictures of your creations!
From Sauni-Rae, of my Yahoo group: I just finished a Mini Miranda using scraps from a quilt and I love it. Made 2 large Maggies to go with it. The girls will be going to my student observer (soon to be student teacher)…from the class to say thanks for all she did.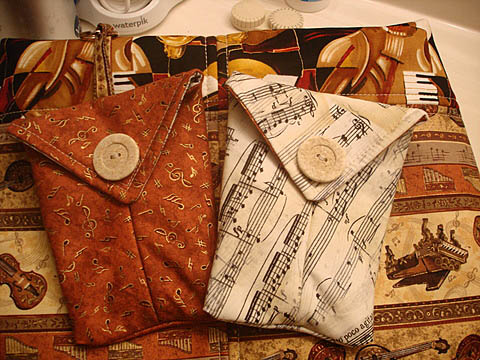 That's Mini Miranda shown under the music Maggies.
Mary Miller of Springfield, Ohio, sent this picture of some Maggies she made using Moda's Gypsy Rose fabric line. Look at those tiny swivel clasps! Cute!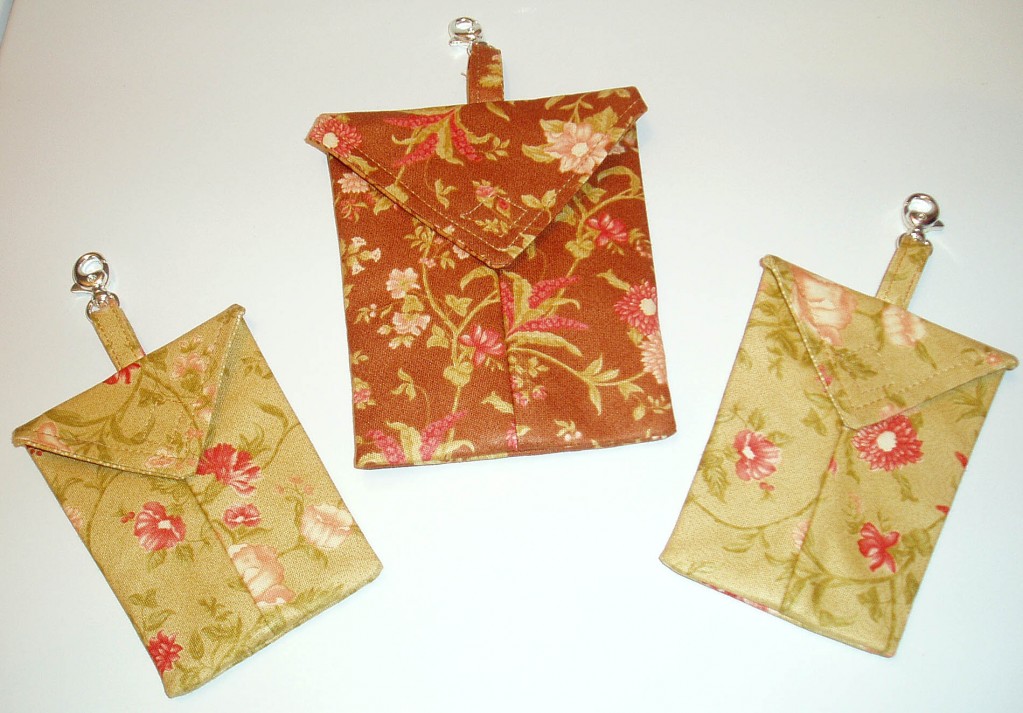 Here's Mary Edwards-Hildebrand to tell us about her creations below: Ok, gals, this is a first attempt at Miss Maggie. Got the pattern last night and made this in about an hour. Yep, need to work on sewing a straight line for sure! This one has my 2nd gen iPod and headset (with a cord reel) inside so it's plenty roomy. Maggie is sooooo easy to make! This weekend will make a couple to coordinate with my Gracie bag. Thanks for wonderful patterns! Even for those of us who are sewing challenged!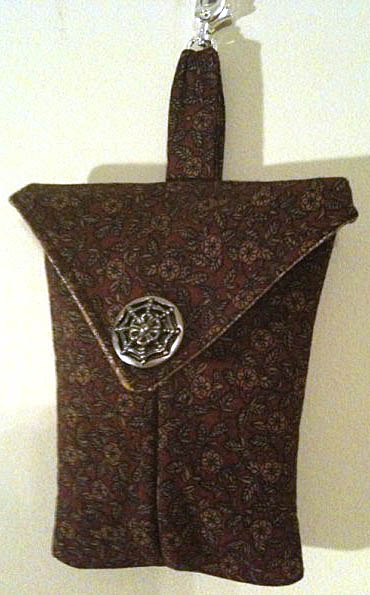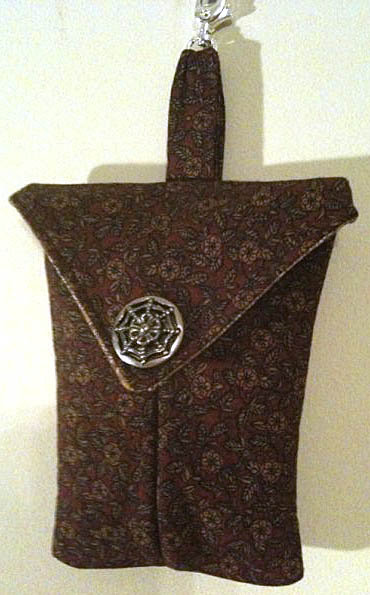 I made both sizes Maggie to coordinate with her Gracie Bag. I'm using these for my iPhone and headset… I tuck the headset inside little Maggie, then tuck that into Big Maggie. No more crazy wire all over the place and it's all together!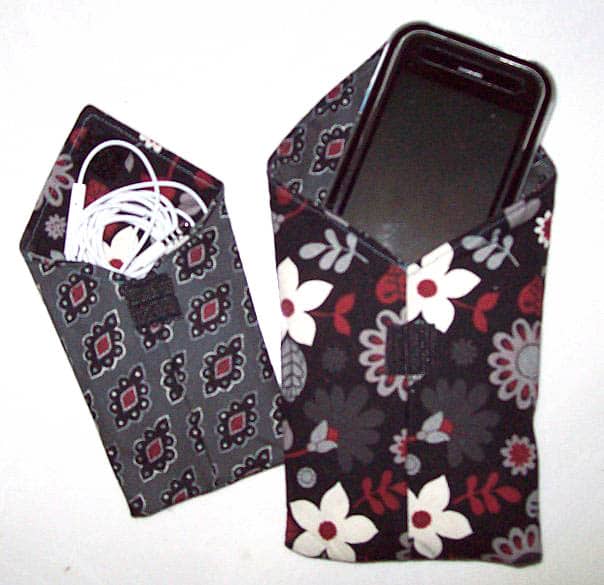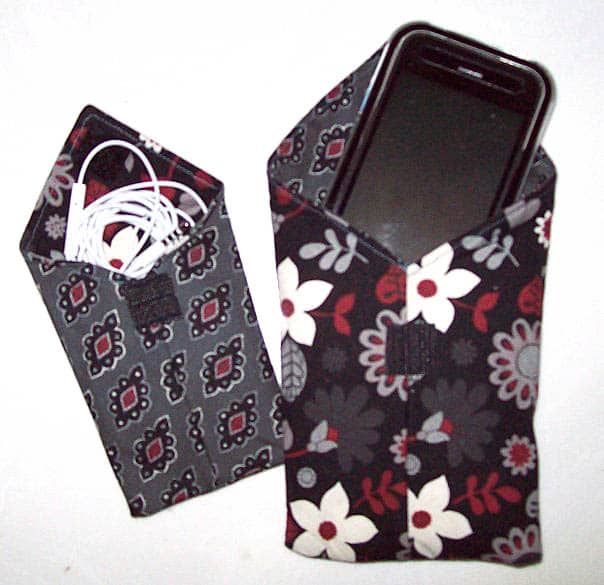 Okay, here it is… I still haven't embellished the closure yet, but will. I love that I can make bags to fit MY life, colors I love, etc. I am also one of those "the more pockets the better" people as I love to find things easily. I also love fabric so this could also be a problem! A new reason to frequent the fabric store!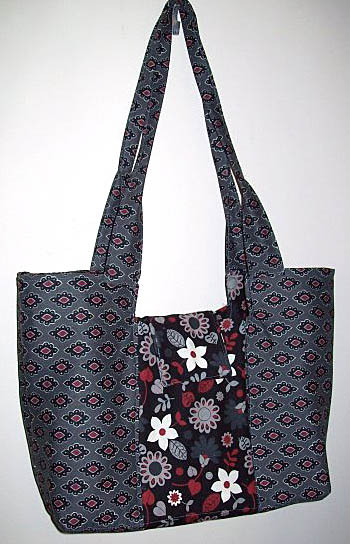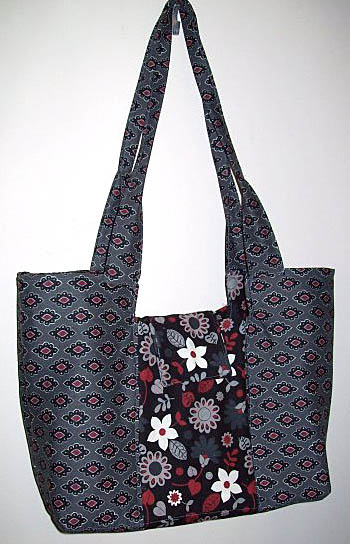 Jeannie sent in this pic of her scrumptious red Maggie. Love that button!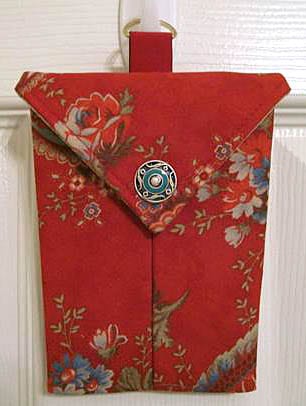 One of the gals in my Yahoo group, who goes by tonca, posted the collection of Maggies she's been working on. Look at all of those beautiful fabrics!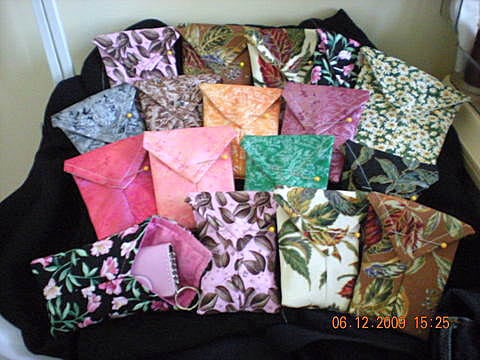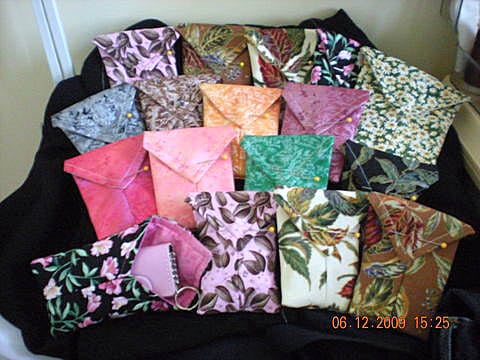 Niki Croft of Texas set a goal to make 50 Wonder Wallets for gifts this season. Not sure how far she is but I'm guessing she's going to make it.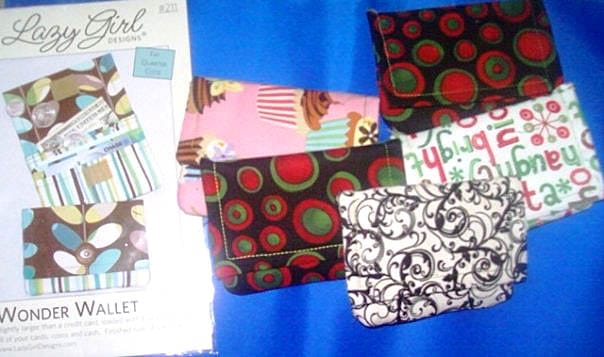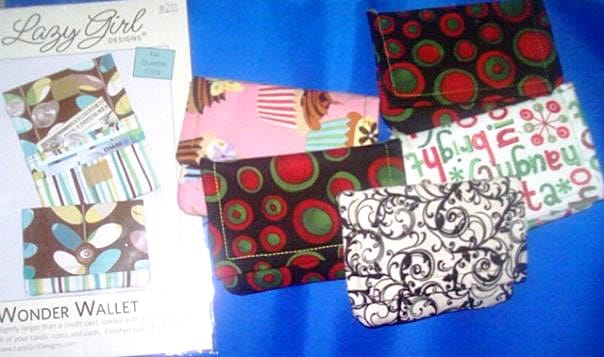 Lazies, thanks for sending in pics of your beautiful creations!
Enjoy!
Joan
[tags] Christmas Gifts, crafts, wallet, phone case[/tags]