Customize An Ensemble Part 5: Project Planning and Sanity
Lazies, This is the last in our five part series. Making several projects together can be a bit overwhelming and confusing. Pulling together fabrics, instructions, accessories, notions, and your sanity is no small fete. But the rewards of a coordinated ensemble, created with the recipient in mind, will be a gem they'll treasure every time they use them.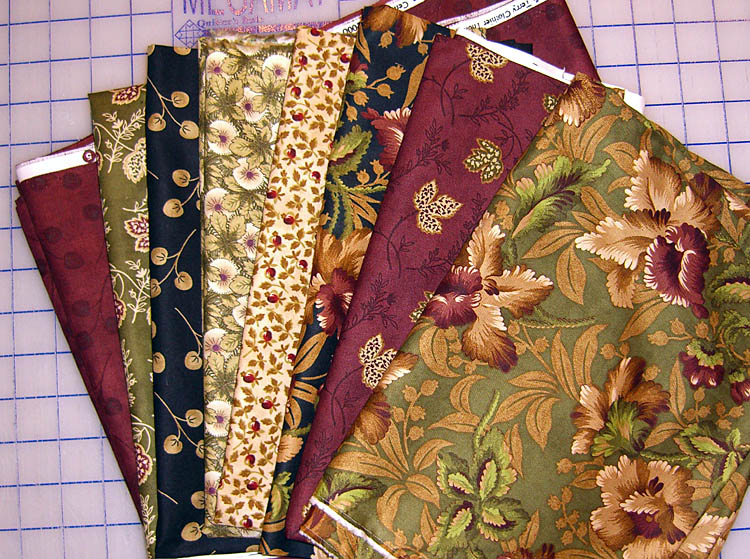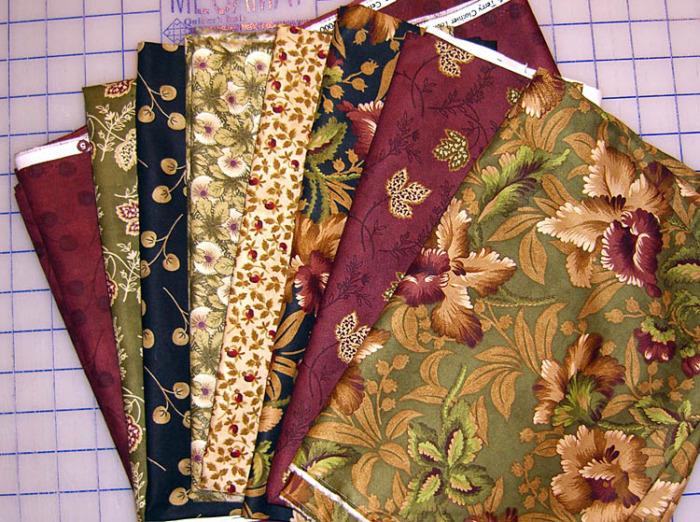 With my seemingly ever-shrinking attention span and dwindling memory, I better give myself some guardrails for keeping everything organized as I muscle through these three projects over the course of several sewing stints. Yes, I know myself that well, I need guardrails.
Choosing fabrics
After you've selected your projects, we move on to fabrics. Most of our designs use fabric groupings the same way. A single fabric for each element of the design. A couple of fabrics total, little to no piecing, very few embellishments.
Plan on using your primary or feature fabric for an important part of each project. That will help tie all of the pieces together. Mix it up and use different coordinates for the remaining elements of each project.
How much fabric to buy
Gather the supply lists for your planned projects. Identify which part of each project you'll make with the feature fabric. Add those yardage requirements together. Chances are that in doing so, you'll have more fabric than you need. Most pattern designers, myself included, allow for a little extra fabric in the yardage requirements. But don't be afraid to buy a little extra than you've calculated just to be sure.
How many different fabrics do I need
– Miranda uses four fabrics, between 1/3 and 2/3 yd cuts.
– Sassy uses three fabrics, all three are fat quarters.
– Wonder uses one fabric, a fat quarter.
Read over the cutting directions and see how big the pieces are and give yourself an idea of what you'll need for the rest of the projects. For instance, the smallest cut on the Wonder Wallet can come from a sizable scrap. The largest pieces of the Miranda Day Bag need larger cuts like fat quarters or half yards.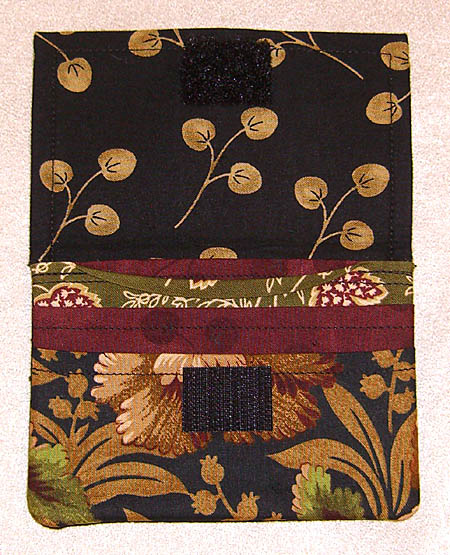 Total fabric
In total, I needed at least four fabrics and enough total yardage for all projects. Buying a little extra of each of the four fabrics for Miranda would allow enough for all three projects.
Accessories
Coordinate all of the accessories needed for all three projects when you get your fabrics together. For this grouping I used:
– 13″ black handle pair by Leisure Arts (love these handles)
– black Velcro
– zipper in coordinating color
– warm toned zipper pull added to the existing zipper pull.
Start with the biggest
Make one project at a time, start to finish, and begin with the largest design. You'll be able to concentrate better working from one pattern start to finish. Set the other patterns and supplies aside and keep them together. Starting with the largest design will make sure you have what you need for the biggest project and biggest cuts. Then move to the next largest project and cuts, and finally the smallest project can be made from left overs and scraps.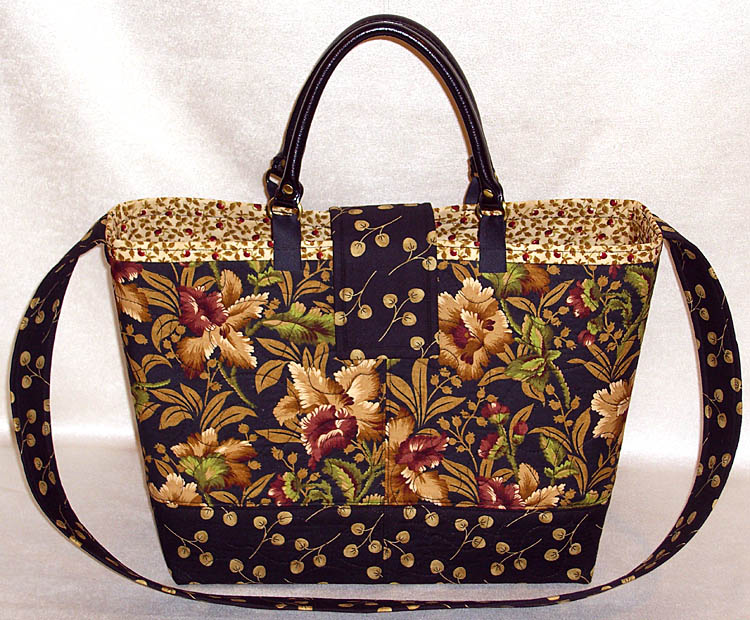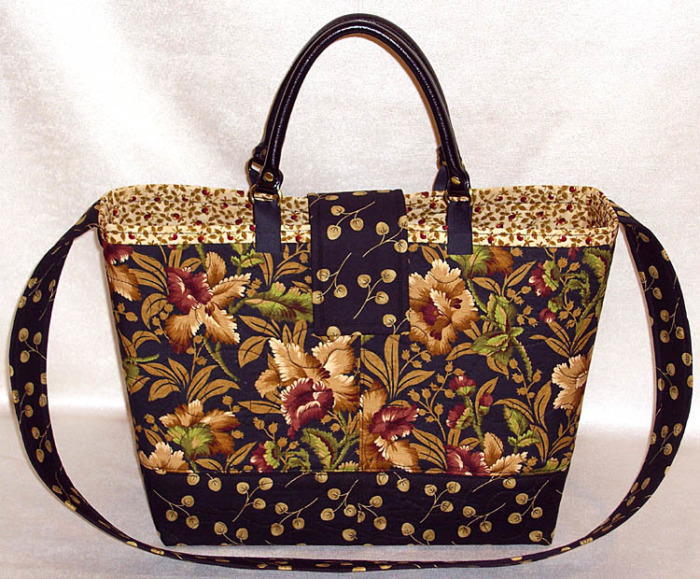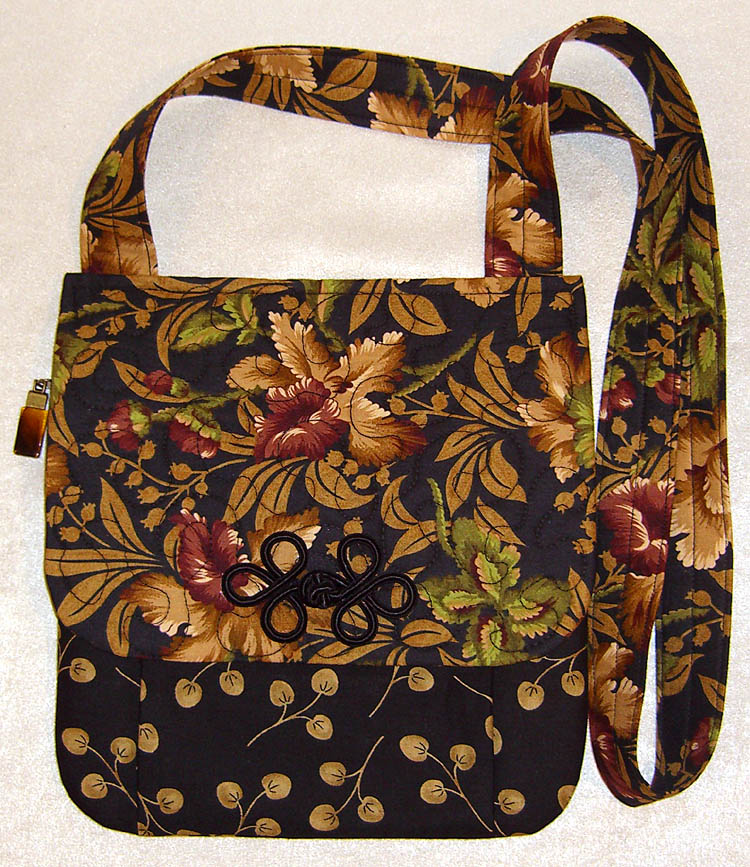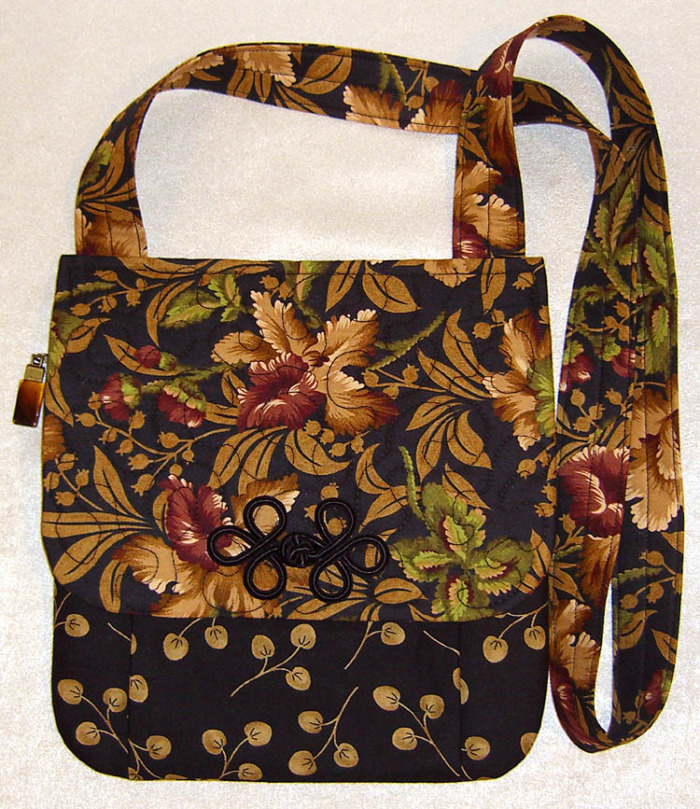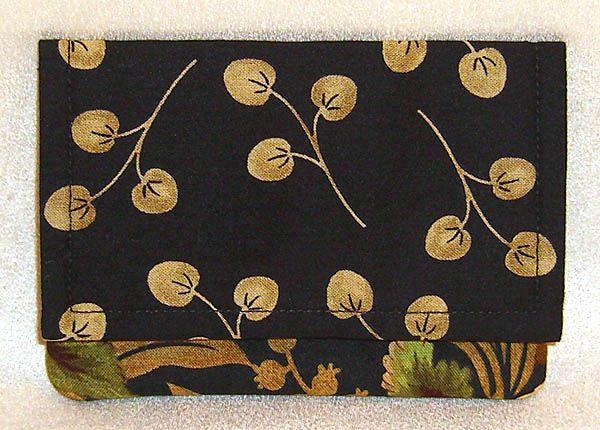 More guardrails
– I keep a small notepad, pen and pins at my cutting area. I pin notes to fabric pieces as I cut them in order to keep things organized.
– Use a plastic storage bin or other container to keep supplies together. Put the patterns, fabric, and accessories in the bin, along with any notes to yourself. Everything will be in one place when you are ready to play.
– Take a few minutes to make notes at the end of your work session for your next sewing session. This might be where you are in the project. The step or page of the pattern. Or perhaps a list of additional supplies or notions needed.
– I keep a gallon of distilled water at my pressing area for my iron. I pick up a gallon once in a while when I'm at the grocery store. I keep forgetting to put it on the list, so I pick them up at random.
– Choose one thread color that works with all of the project in the ensemble.
– Wind extra bobbins, place them in the project bin.
Lazies, what are your favorite sewing room tips?
New to our blog? Subscribe to get emails so you don't miss a juicy morsel.
Like and share this post with your stitchy friends.
Join me in the Lazy Girl community on Facebook here: Facebook Lazy Girl
Enjoy!
Joan
Facebook Lazy Girl
Pinterest Joan Hawley
Pinterest Lazy Girl Community
Instagram @JoanHawley
Twitter LazyGirlJoan
Note: This post contains Amazon affiliate links. I make a commission when you order items through that link.