Customize An Ensemble Part 1: Wonder Wallet
Lazies, I made an ensemble of Lazy Girls and included a few alterations and modifications on each. Here's the collection: Miranda Day Bag, Sassy Bag and Wonder Wallet. I tailored each one as I went. I worked from my stash and had a mere 21″ of the feature floral fabric. I used elements from six different Lazy Girl patterns to make these three cuties. Today we are going to examine the Wonder Wallet.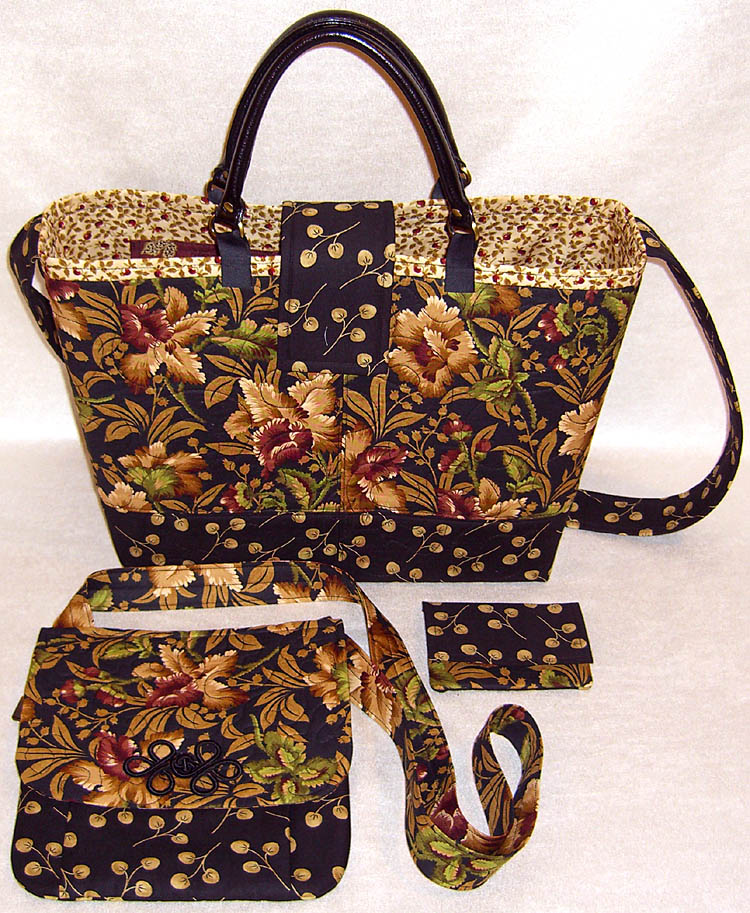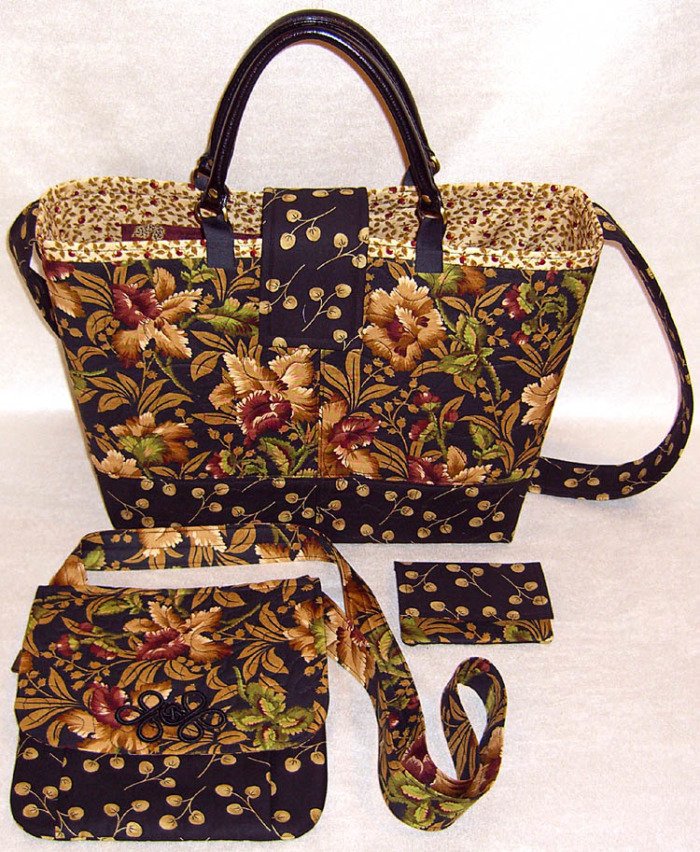 It doesn't really look like I changed anything on these designs, but I did.
Lovin' My Stash
When I sew for the business, I usually work with the latest fabric releases and my stash sits there feeling ignored and unloved. Well Girls, I loved my stash for this ensemble. I recently found a tidy little stack of this nine year old Moda fabric amongst the 'stuff' in my sewing area. Woohoo! I used this fabric on the cover of the Towne Purse pattern.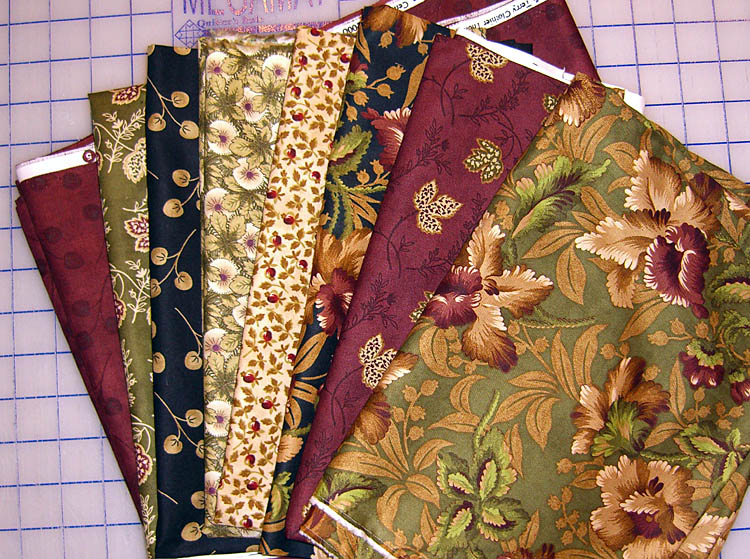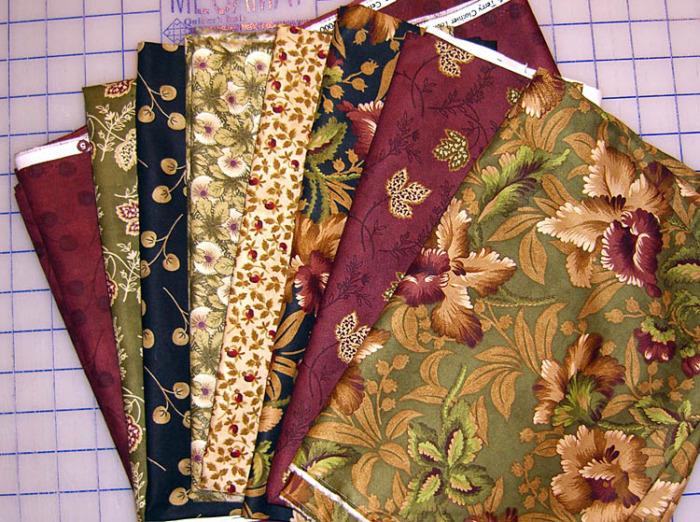 Wonder Wallet
If you load your Wonder Wallet (LGD211) to the brim and can't fit another thing in there, you might want to increase the size the next time you make one. If you don't need a crow bar to pry out your credit card and you can browse through the contents comfortably, then you probably don't want to make your Wonder Wallet any bigger.
Increasing the size of the WW sounds simple enough, but because of its engineering and small size, you must be articulate and conservative with any changes in size. You might be surprised to hear how slight and how easy these modifications are to make, and how much they impact the overall project.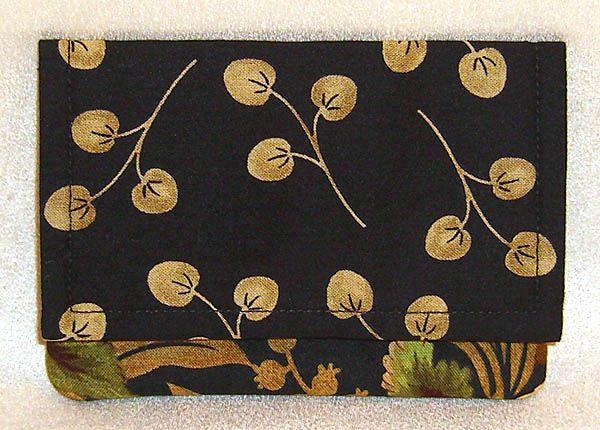 Unassumingly larger Wonder Wallet.
A Little Goes A Long Way
Increasing the width runs the risk of making the pockets so wide that your cards are not secure. Making the pockets deeper could mean your stuff sinks down below the pocket tops. A small adjustment to the width is all we need here.
The WW expands front to back as you load the contents. Adding 1/8″ to the width of each piece allows the WW to expand an extra 1/4″ front to back. That's roughly 8-10 credit card sized items. Not bad.
Increase The Flap Closure
Now the flap closure needs to be longer to accommodate holding more stuff. But how much longer? Well, 1/4″ of course – easy peasy on that one!
The cover/flap is a folded piece, so to increase it 1/4″ in length, cut the cover 1/2″ longer. When folded, that will be 1/4″. Perfect.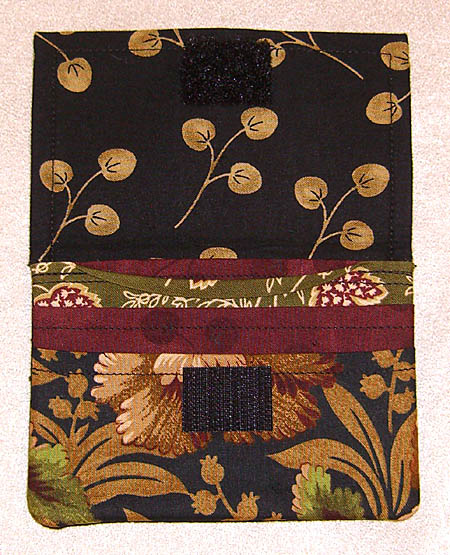 I used left over cuts to make this coordinating Wonder Wallet.
Constructing The Flap
Remember, the flap part of the cover is the first thing we do in Step 1 of the pattern. Increase the stitching from 2 3/4″ to a full 3″. That's our extra 1/4″ of flap length.
Interfacing
I do like to add a piece of fusible interfacing to half of the folded the cover. Cut the interfacing 1/2″ narrower than the folded cover, and 1/4″ shorter. This will keep the interfacing out of all of the seam allowances during final sewing. We don't need to add bulk to that seam.
Velcro
I use the Fusion, fusible Velcro for this design. I think Fusion Velcro adheres better to washed fabric, but I don't wash my fabrics. So I use a spray bottle and wet and wipe the area with a clean towel where I attach the Velcro. Fuse the Velcro in place when the fabric dries.
I'll see you next week for details on the Sassy Bag.
Subscribe to receive emails for my blog and newsletters about new patterns and project ideas.
Enjoy!
Joan
Joan's Sewing Group | Pinterest
Like and share this post with your stitchy friends.