Up Your Bag-Making Game With a Clutch
Lazies, Have you considered making a dressy clutch bag for yourself? For me, making a clutch using our quilty supplies worries me that it could end up looking, well…quilty, rather than refined. When I saw the new clutch class on Craftsy by Janelle MacKay of Emmaline Bags, I had to sign up. Don't miss – discount link and details below on how to enter to win $1,000 for your favorite craft-focused charity!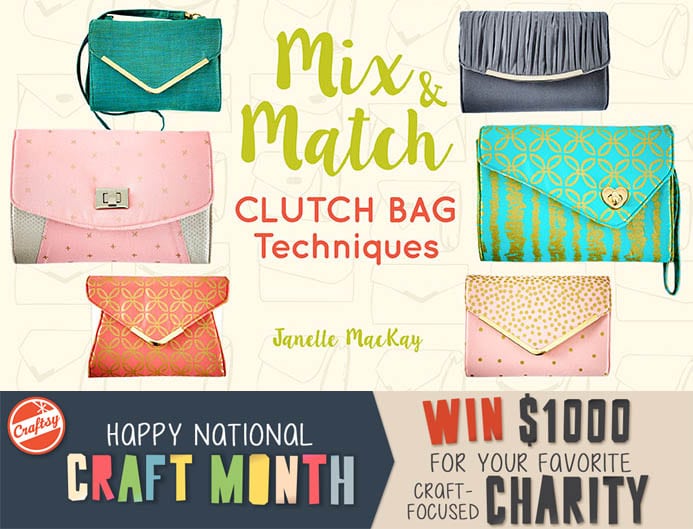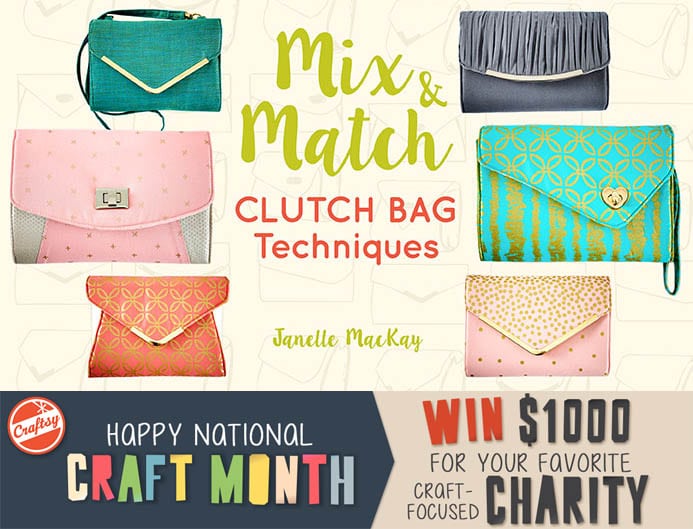 Dynamic Details
Let me tell you, one of the biggest reasons I take classes is to learn all the crumbs of goodness a teacher has to offer. Of course I'm interested in the subject matter, but if you've taken any classes – in person, online or otherwise – you've probably picked up some tasty crumbs of knowledge, tips and techniques from the teacher. I know I sure have.
One Design, Lots of Options
Here's an array of bags from Janelle's class. They all start with the same foundation or basic design. Then choose the style of flap closure, edge finish and other final details.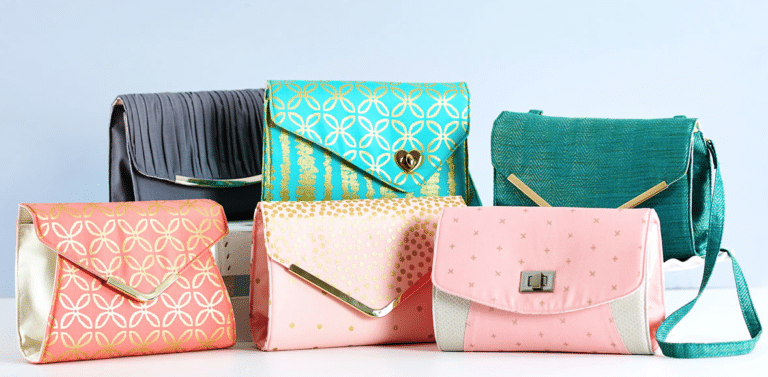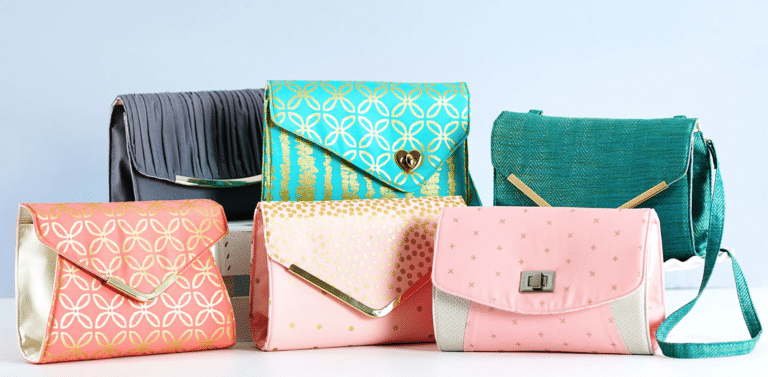 Janelle has a sweet way of adding card and lipstick pockets, as well as a simple welt zippered pocket.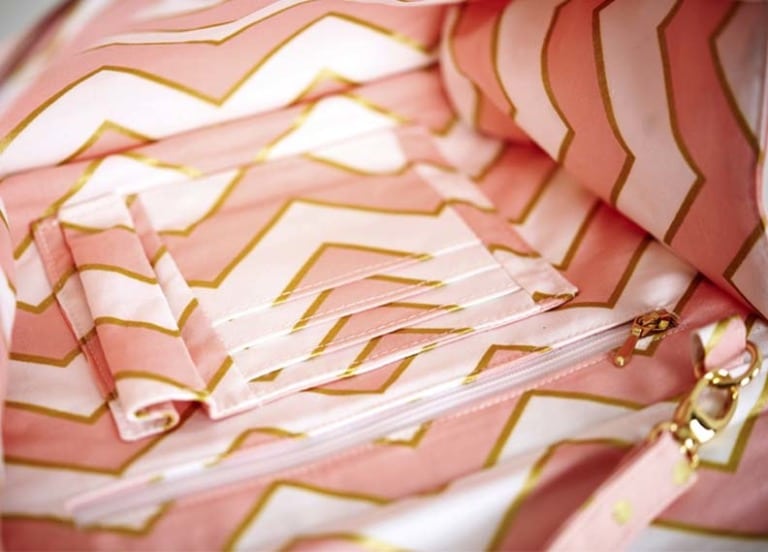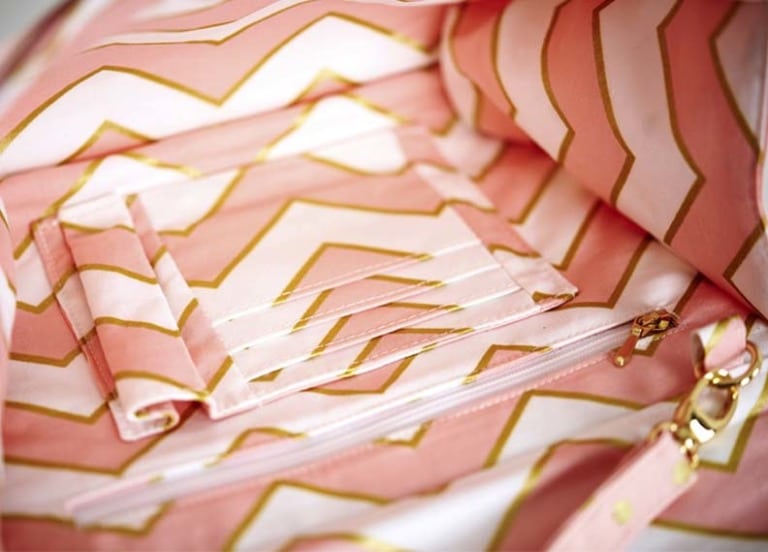 You can dress up the flap with a bit of rouching, or gathers. Simple sophistication!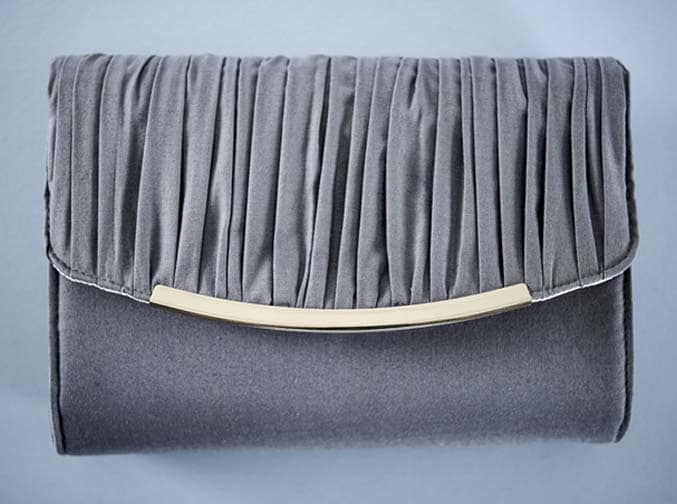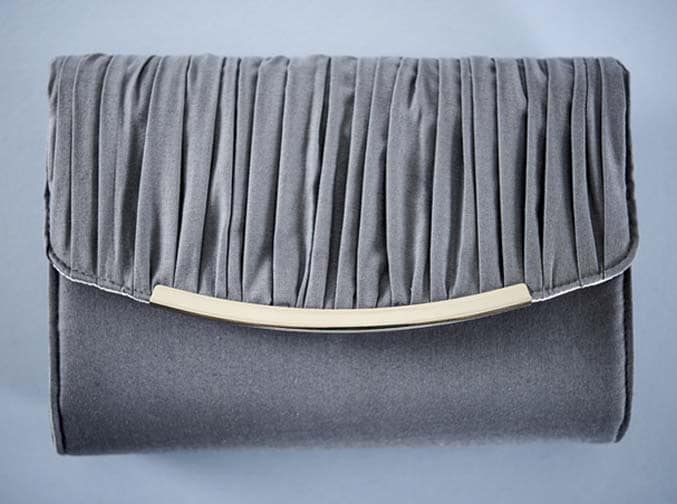 Have You Tried Hardware?
And as for construction, don't you love finding out how to handle details? I sure do. Here's Janelle installing hardware trim on the flap closure. One construction technique that stands out in my mind is how Janelle handles foam batting. It's clever and sleek.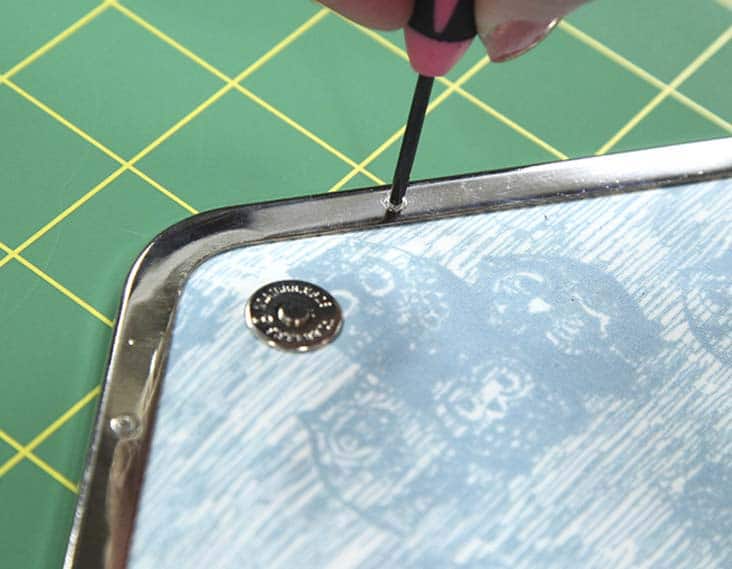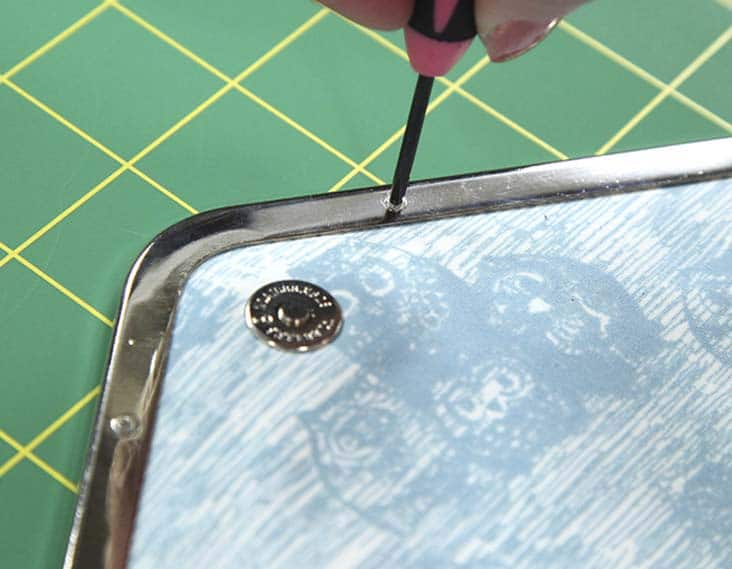 Follow my affiliate link below to watch the class preview video and sign up at a discount! Be sure to check out the reviews – those are usually loaded with insights and feedback about the class.
Mix and Match Clutch Bag Techniques
Craft Month!
March is National Craft Month. Sign up for any class at Craftsy using my affiliate links in this post to be entered to win a $1,000 donation to a craft-focused charity of your choice!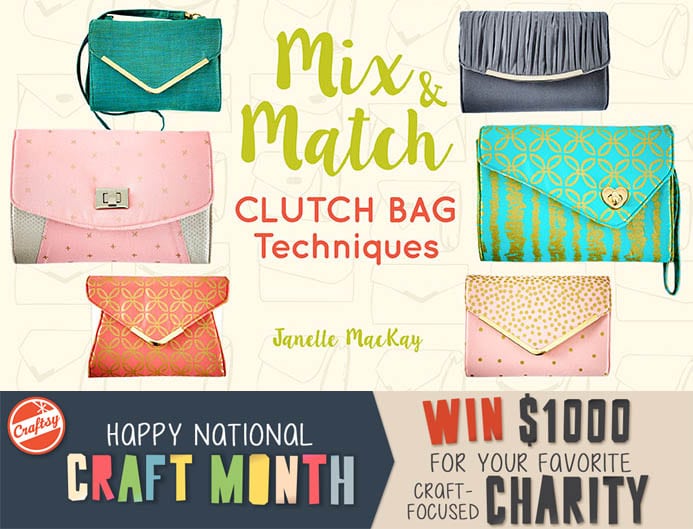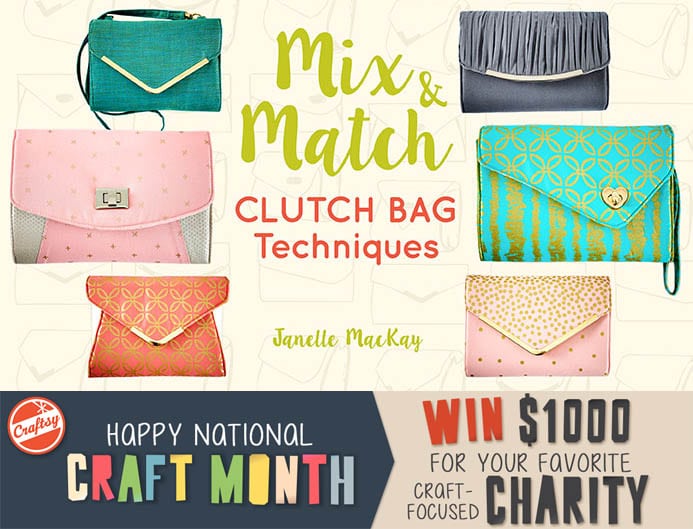 If you haven't signed up for my class yet, this is the perfect time. Join me in my Zip It Up class to learn all of my juicy tidbits and tricks for working with zippers as well as managing projects from start to finish. Enjoy my class at 50% off with this link: Zip It Up: Easy Techniques for Zippered Bags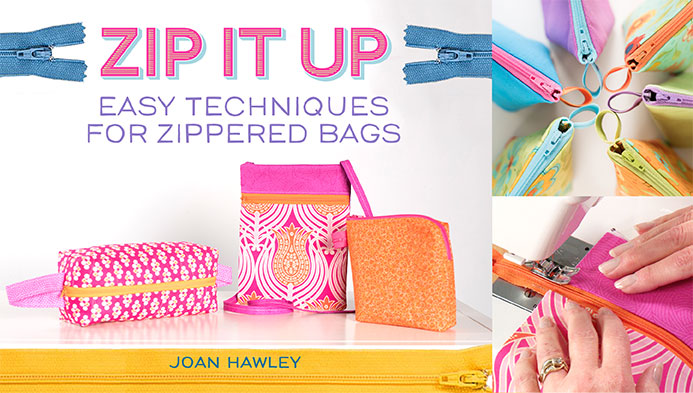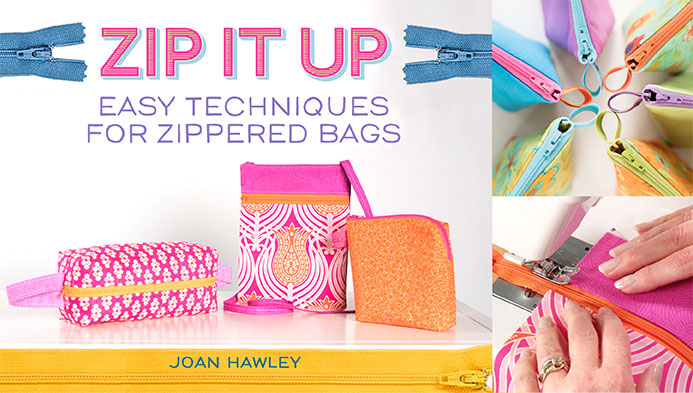 Enjoy!
Joan
Instagram @JoanHawley
Facebook Lazy Girl
Pinterest Joan Hawley
Twitter LazyGirlJoan