Carla Shade Gets Lazy And Shares Her Passion For Our Wonder Wallet Pattern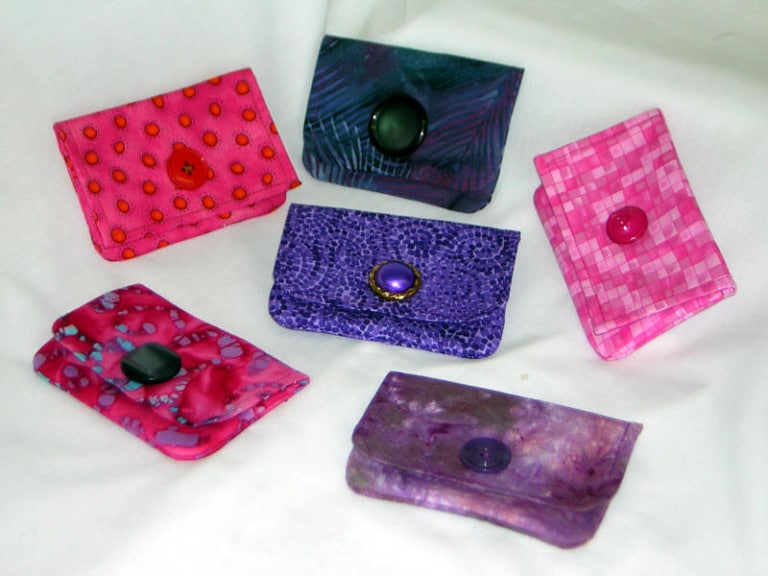 Lazies, Carla Shade of Ohio is sharing her bounty of Wonder Wallets for our 'Show Us Your Lazy!' feature.
Carla is a long-time Lazy Girl who has brought a number of our designs to life with her creative eye. Click on each image to enlarge.
Here's Carla:
     'I started giving the wallets away to my family and friends. They all love them. As for myself, I'm down to three and I just keep rotating them.
I have not even looked at commercial billfolds since making my first Wonder Wallet. The Wonder Wallet pattern was my introduction into the world of "Lazy".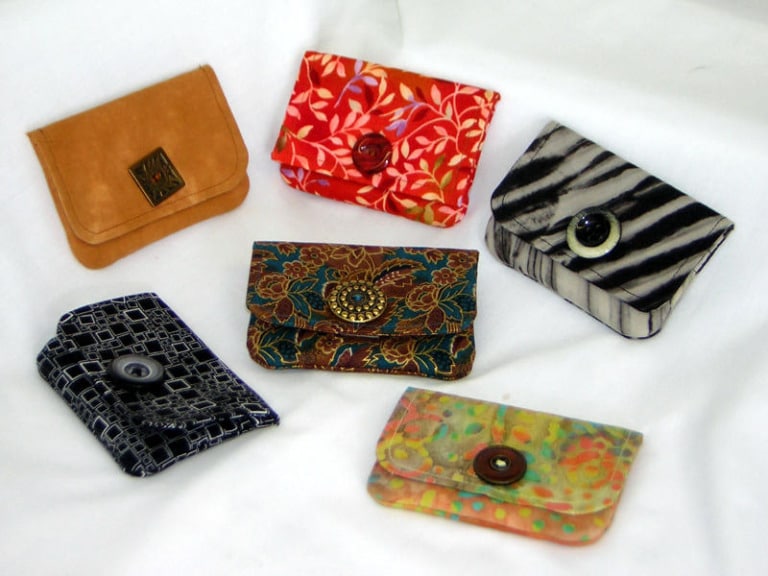 Up until that point, I loved making quilted wall hangings, placemats and small projects.
Then I went into my favorite quilt shop and Carol introduced me to the Wonder Wallet. Big turning point!
Since that pattern, I've purchased all the Lazy Girl Designs handbag patterns and have made all except for the City Bag (which is sitting on my short stack of "to-do" next projects).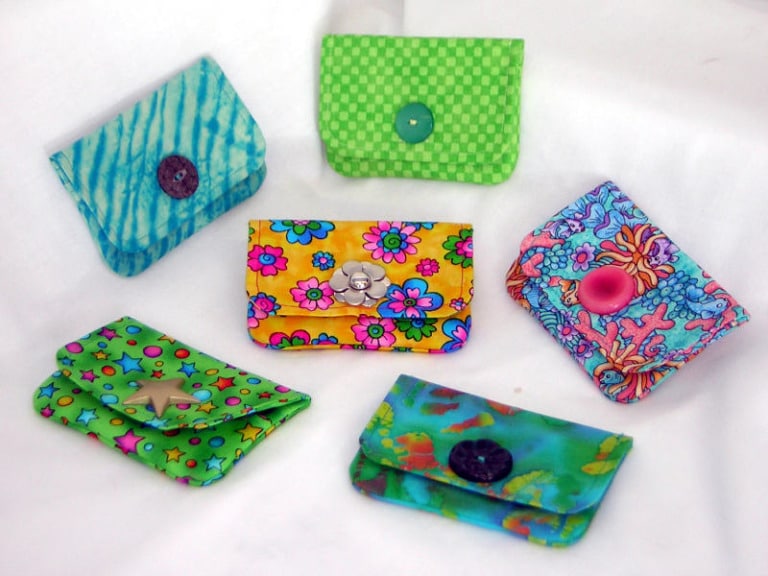 After looking at the photographs of my Wonder Wallets, I pulled out my pattern and am going to make a wallet for each handbag that I make. Why should I have to keep rotating just my three?
I made myself a "resolution" that I want a new handbag for each week in the year…That's 52 handbags and 52 Wonder Wallets. Thank you once again! Take care.'
– Carla
Thank you for sharing your Wonder Wallets with us! I love your fabric and button choices.
Images courtesy of Carla Shade.