Blog Post Roundup – News and Giveaways
Class Review: Julie Herman Zips It Up at Craftsy
Lazies, Julie Herman of Jaybird Quilts just took my Craftsy class Zip It Up and has a review at her blog. Hop over there at the link below to see all of her beautiful creations and read about her experience as a student in her first Craftsy class, hear what she learned/liked, then use the link in her blog post to sign up for Zip It Up at half off!.
Giveaway Clover Blog: Get Kids Sewing In A Pinch
I'm guest blogging at Clover with a quick and easy kids sewing project as well as a chance to win a Hot Hemmer!
When I was little, I had a favorite blanket and my sister had a favorite pillow. Looking back, I think she had the right idea. While sometimes it was too hot for me to snuggle under my blankie, she was never without her pillow. She used her pillow everywhere, year-round – in the car, snuggling with mom, even a trip to the hospital when she had her tonsils out. Remembering how my sister loved her pillow, I designed the In A Pinch travel-sized pillow.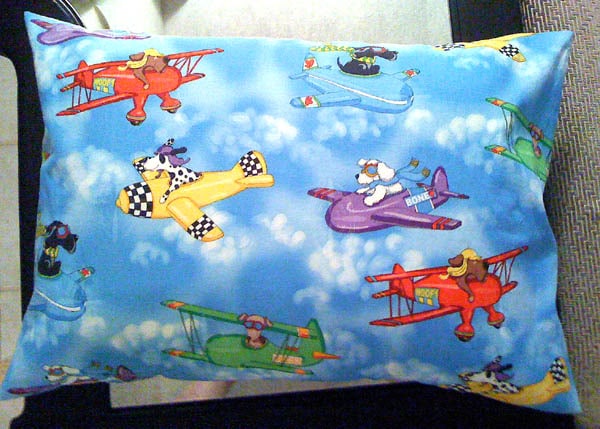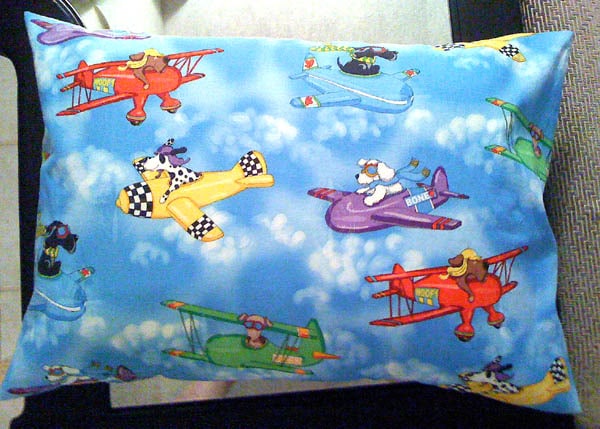 Here's the cute travel pillow I made for my nephew.
I used a soft brushed cotton novelty print, perfect for long car rides or flights.
This wraps up what I've been up to lately. Oh, and if you are on Instagram, following me there for bag-making Lazy Tips and fun.
Enjoy!
Joan