Bendy Bits Tutorial
If you already own the Bendy Bag pattern item LGD134 from Lazy Girl Designs, here's a project to make a little zip pouch from the leftover triangle cutouts from Bendy.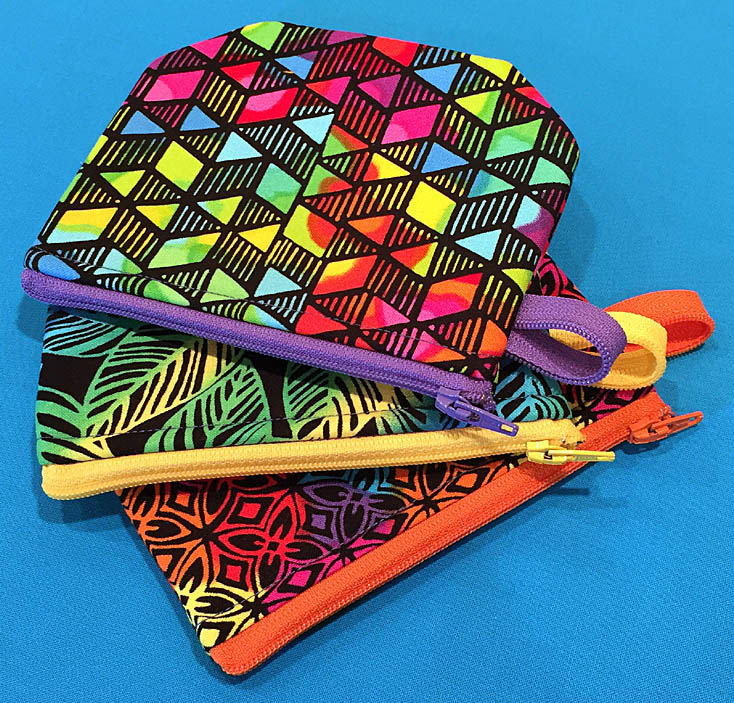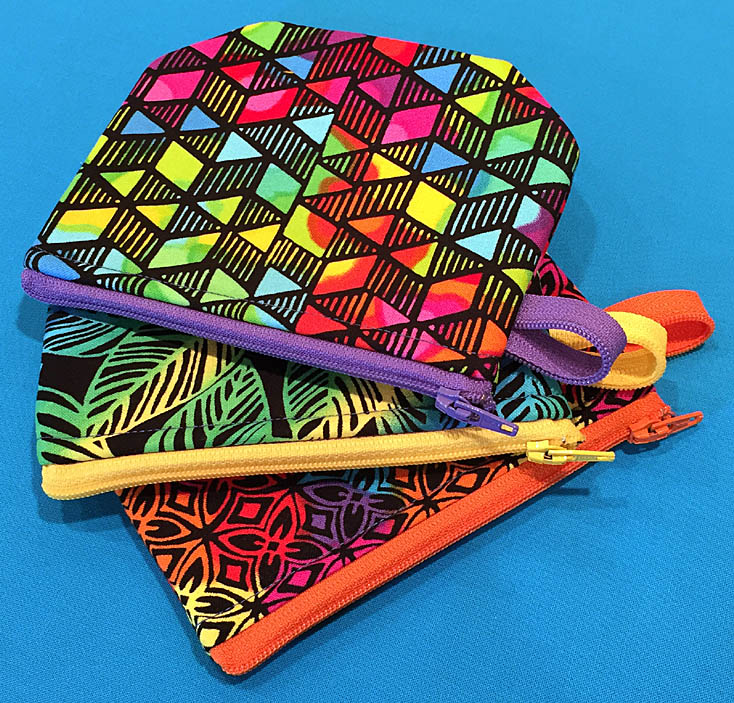 Bendy Bits – little zip pouches made from Bendy Bag leftovers!
Bendy Bits
You'll need one zipper 9″ or longer, and the leftover triangle pieces from making a Bendy Bag.
© Joan Hawley 2015
Use the same instructions in the Bendy pattern to install the zip, and finish the seams. Zip grab tab is different as noted below.
– Stack and center all bits on mat, cut 5″ x 6″ rectangle from all pieces (6″ at long edge).
– Install zip as you do in Bendy, no casing needed.
– Zip grab tab: Cut a 3″ piece from extra zip length, use one side, offset ends and baste at side.
– Open zip, leaving 1″ zipped.
– Fold project cover sides together, stitch all edges.
– Trim and zigzag seam allowances as in Bendy
– Turn right sides out – the 1″ zipped will allow you to fully push out the 'corner' at the closed end of the zip – be patient with it and use a tool.
– Press properly!
Enjoy your beautiful Bendy Bits zippered pouch!
Bendy Bits was inspired by a project by Ann Redford. Read about it here.
Enjoy!
Joan
Instagram @JoanHawley
Facebook Lazy Girl
Pinterest Joan Hawley
Twitter LazyGirlJoan