Choosing Fabrics For The Miranda Day Bag Pattern
Lazies, On Monday, we met our newest pattern design, the Miranda Day Bag (LGD123). She'll be here in October, which gives us time to talk about her! And I have a lot to tell you about our new Girl in the next handful of blog posts, so stay tuned as we await her arrival.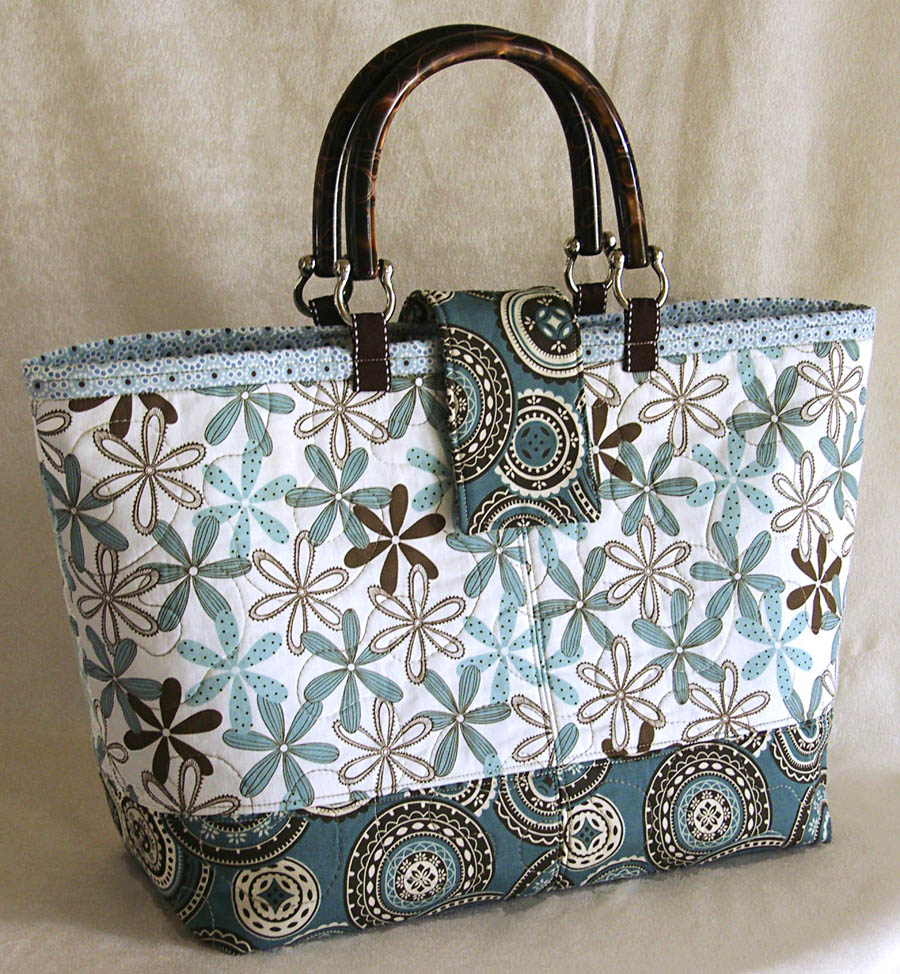 Miranda Day Bag pattern. (Avail. Oct.)
Choosing Fabrics
These are the fabrics I used for the sample on the Miranda Day Bag pattern cover. The fabric line is 'Harmony', by
Windham Fabrics, from Baum Textiles. Harmony has several colorways and they are all to die for.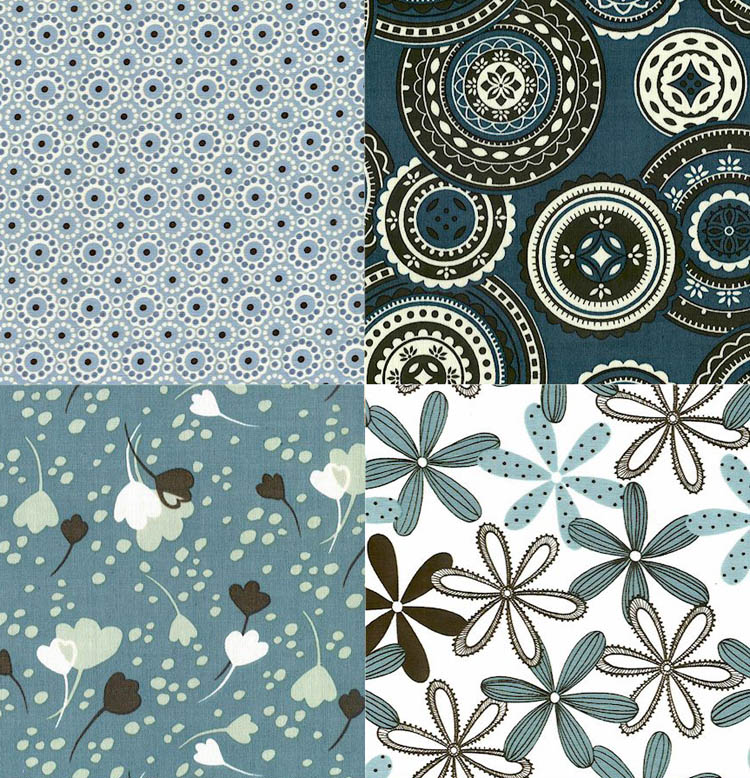 'Harmony' by Windham from Baum.
You can see the entire Harmony line by Rosemarie Lavin here.
Go Big Or Stay Home
I recommend medium to large scale prints such as the flowers and circles for the two main cover fabrics. Mix it up a bit and try different sized prints. The largest circle and flower are just around three inches across. I made my Miranda Day Bag with just four fabrics. Choose fabrics with design elements roughly the size of the palm of your hand or larger. If you prefer smaller prints, use them for the lining and pockets.
The Illusion of Binding
The lining fabric magically creates a lip on the top edge of the bag, which looks like binding. I liked the small dot fabric for this because it complimented the two main fabrics, offered a different scale and reinforced the blue tones for the bag. I used the darkest fabric for the bottom cover of the bag. I think it anchors the look of the bag well. The bottom of the bag will also have the most wear and tear, so the darker fabric might stay fresher looking longer.
Make The Inside Pretty, Too
I used the wispy floral with the aqua background for the inside pockets and sleeve for the Bag-E-Bottom. It looks wonderful set against the small dot fabric.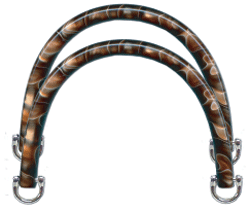 I love these Clover handles!
Dress Up With Fashion Handles
I knew I wanted to use the rich saddle brown marble handles from Clover (item #6335) and grosgrain ribbon with the white ticking on the edges from Offray. So, the blue small dot fabric at the top edge of the bag worked nicely to compliment the use of brown on the handles and tabs.
Yardage vs. Fat Quarters
I recommend yardage cut from the bolt rather than fat quarters for this project. Fat quarters will work, but you'll need two matching fat quarters for the lining and you'll need to do some piecing if you choose fabric handles. Yardage from the bolt eliminates those issues.
Here's What You Need To Make Miranda:
Fabrics: All fabrics are a minimum 42" wide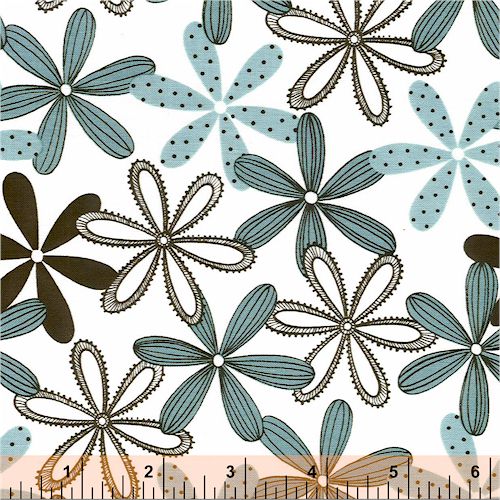 1/3 yd – Cover fabric for body of the bag.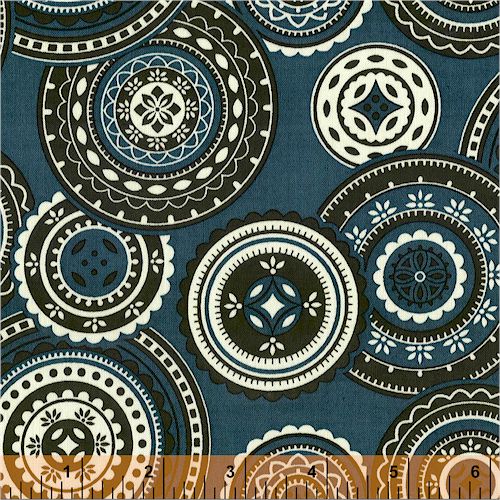 2/3 yd – Cover fabric for bottom of the bag, flap closure, and fabric handles (short, long, or tabs for fashion handles).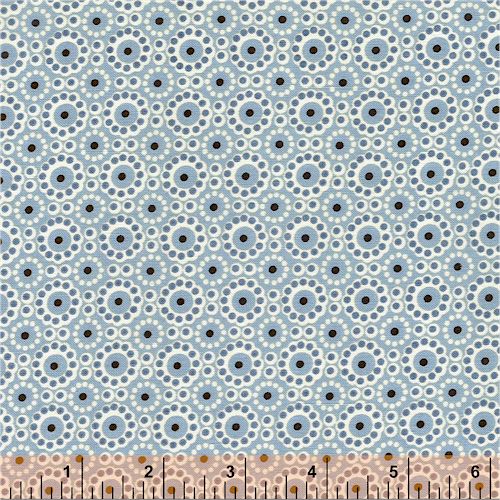 1/2 yd – Lining fabric, which will also be seen bordering the top outside edge of the bag.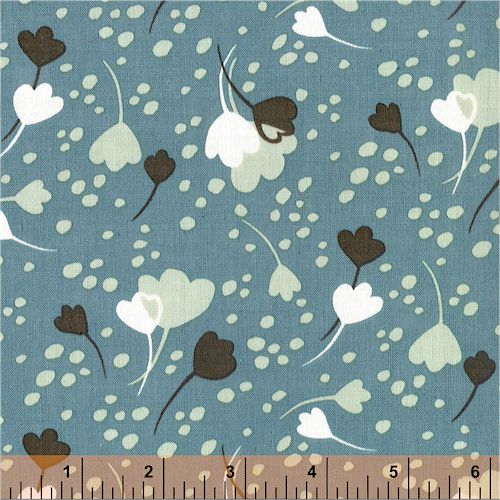 2/3 yd – Interior pockets and sleeve fabric for recommended Bag-E-Bottom.
Other Items Needed:
3/4 yd – Batting (or one piece 27" x 45" wide). I recommend Armo Fleece Plus from Pellon. I like this for all of my designs.
1 yd – Décor Bond fusible interfacing, or other mid-weight fusible interfacing of your choice.
2" – Velcro hook and loop fastener. I highly recommend 'Fabric Fusion' fusible from Velcro.
1 – Bag-E-Bottom size D bag support from Lazy Girl Designs. (Highly recommended)
Optional – One pair 'U' shaped fashion handles.
If you want some wiggle room for flexibility, get 2/3 – 1 yard each of four fabrics. That will allow you to use the fabrics for any part of the bag, and you'll have some scrumptious leftovers to make coordinating accessories. May I respectfully suggest a Wonder Wallet, perhaps a Checkbook Cover, or a Perfect Pouch or two? You can see all of those here.
How To Buy The Pattern
I've been asked where to buy the Miranda Day Bag pattern, as well as all of my designs. Lazy Girl Designs is not set up to sell directly to consumers. However, my products are available through thousands of local, independently owned quilt shops, as well as many online retailers.
Miranda will be available in October. Several quilt shops and online retailers are taking orders now and will ship when she gets here. Check with your local quilt shop. Please keep in mind that Miranda was just announced on Monday, so your favorite store might not know about her yet.
New to our blog? Subscribe to get emails so you don't miss a juicy morsel.
Like and share this post with your stitchy friends.
Join me in the Lazy Girl community on Facebook here: Facebook Lazy Girl
Enjoy!
Joan
Facebook Lazy Girl
Pinterest Joan Hawley
Pinterest Lazy Girl Community
Instagram @JoanHawley
Twitter LazyGirlJoan
Fabric images from the Baum Textile website.