Zip Through 3 Cute Projects With Me!
Lazies, Ready to make your bags and accessories more fun and more functional? Join me for my online Craftsy class Zippered Bags With a Twist: The One–Zip Way. You'll learn how to use my one–zip method for creating sweet bags and more that stand open when they're unzipped — and stand out from other accessories. Use this link to enroll in either of my two Craftsy classes by June 14, 2016 to save 50% and you'll be entered in a giveaway to win free enrollment for another class of your choice – sweet!!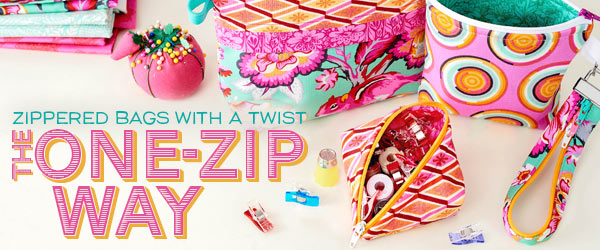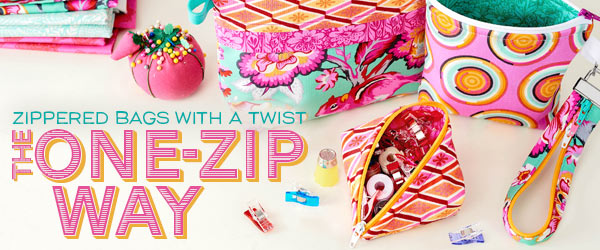 What We Do In Class
We'll kick off class by going over the three included patterns for the projects you'll make in this class: a whimsical Sweetpea Pod, darling Becca Bags and a versatile Fobio key fob! From there, we'll explore the innovative one–zip technique you'll use for the zippers of these projects.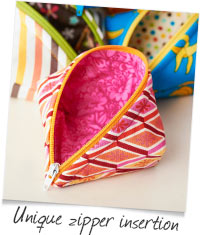 Sweetpea Pods
Then, get your sewing machine all set up and we'll start in on the Sweetpea Pod project. You'll see how simple it is to install the zipper in one go, and I'll share my favorite tips for controlling bias edges. Before we move on, we'll add a fun faux piping effect that only looks complicated to sew.
Finish your Sweetpea Pod beautifully as we cover how to align your fabric and zipper pull. We'll also talk about some tricks for construction and pressing that will help you elevate the quality of your lovely little Sweatpea Pod.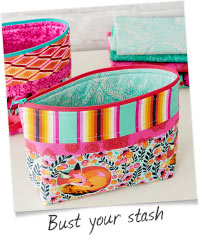 Becca Bags
In our next lesson, we'll start zipping right through the Becca Bag, which you can make in either a small or large size. We'll go over how to pick the right zipper depending on the size of your project. I'll also show you how to install the zipper for your bag and add a decorative flange.
Then, you'll see how to complement your Becca bag in eye–catching fashion by adding faux piping and topstitching. And we'll go over a clean finish for your zipper ends as well as how to create neat and tidy boxed corners.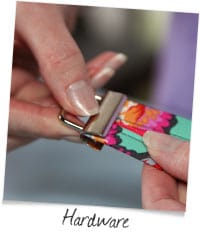 Fabulous Fobio Key Fob
Our last pattern is the Fobio, a fast little project that can hold your keys, attach to your Becca bag and lots more. During this lesson, we'll talk about how to customize your Fobio with piecing and install hardware so your project is ready to use.
I hope to see you in Zippered Bags With a Twist: The One–Zip Way, where you'll learn how to sew zippers in one go — with no extra seams or unnecessary bulk.
There's even a kit for the class! Craftsy and Zipit are stocking kits of the zippers/pulls and key fob hardware needed to make the projects in the class.
It's Okay To Be Lazy!
Part of why my career has been successful is because I'm lazy. Does that seem counterintuitive? Let me explain: My passion as a sewer is to find the easiest and most fun path to a successful project, and as an instructor, my goal is to set you up with those same techniques. After all, when there's no fuss, it makes room for fun!
When I'm not teaching, I'm writing or designing. I design notions for Clover Needlecraft, my own pattern line and my own line of interfacing: Sew Lazy. You can find my patterns, check out my writing and experience my love of bags first–hand on my site, Lazy Girl Designs.
So let's zip through some fun new projects and techniques — shall we? With Craftsy, you can enjoy my video lessons anytime and as many times as you like. And if you have questions along the way, just ask, and your classmates and I will get back you with answers through Craftsy's interactive online classroom.
Join me in class, where you'll master my one–zip method while creating lovely little projects that you're bound to use again and again.
Enroll in Zippered Bags With a Twist: The One-Zip Way for only $19.99 — that's 50% off today!
Enjoy!
Joan Hawley
Craftsy Instructor
Instagram @JoanHawley
Facebook Lazy Girl
Pinterest Joan Hawley
Twitter LazyGirlJoan