New Class, Giveaway: Zippers The One-Zip Way!
Lazies, It's here! Please join me in my Craftsy class 'Zippered Bags With A Twist: The One-Zip Way'.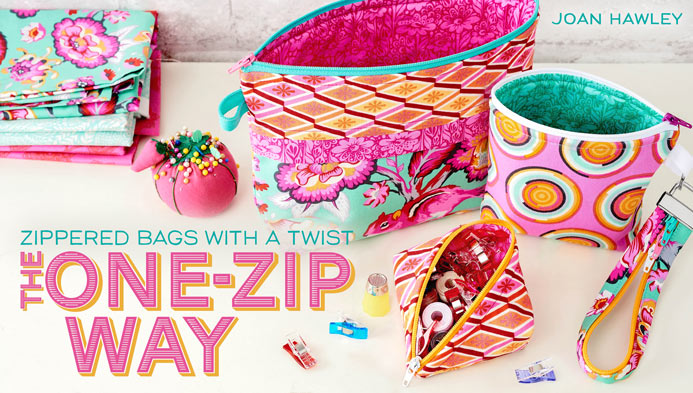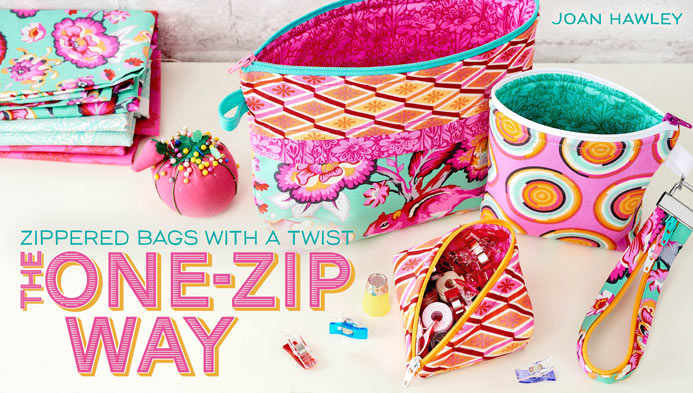 The One-Zip Way
See how the bags and key fob stand open? Notice the zipper is one continuous piece around the top edge of the bag? That's one piece of zipper tape, sewn in straight and flat, then add the zipper pull.
Here's the short and sweet of it. Join me in class to make Sweetpea, Becca and Fobio from start to finish. They all use the One-Zip loop-styled zipper technique and my Pull-On trick for easily putting the zip pull back on.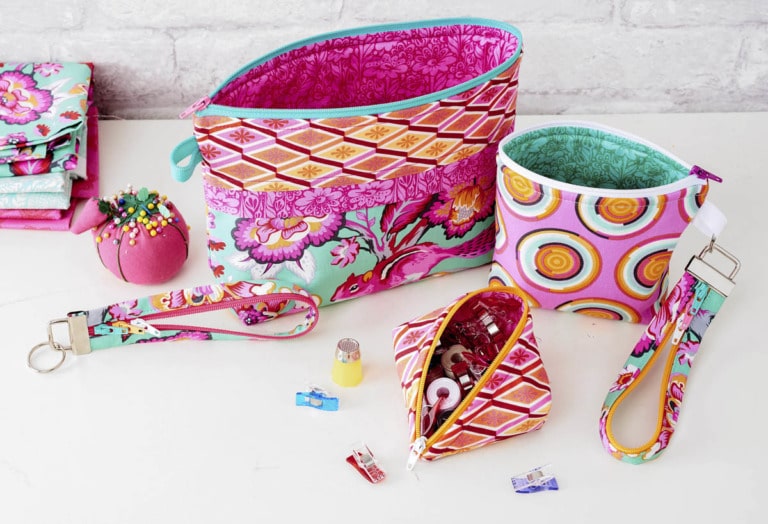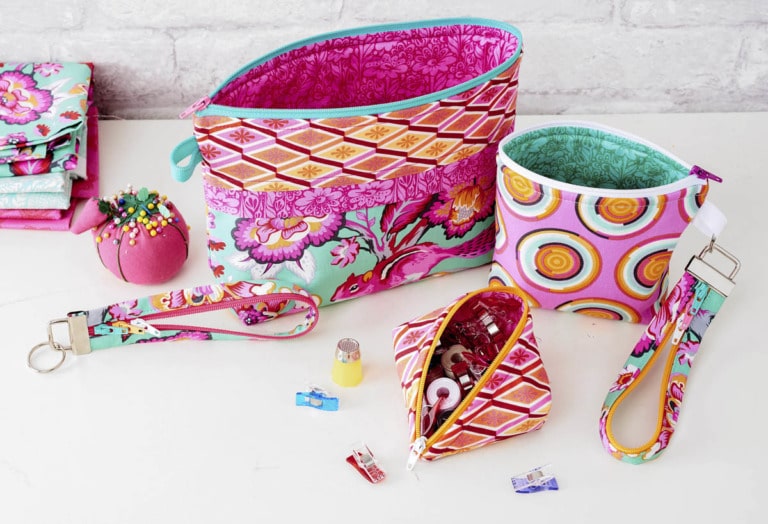 What I Cover In Class
– Becca, Sweetpea and Fobio from start to finish
– Choose presser feet, needle position, stitch length
– All my juicy tips and tidbits along the way
– Control the bias during construction
– Auditioning zipper pull colors
– Manipulate zip for a perfect finish
– Embellish with ribbon
– Adding key fob hardware
– Tips for using double-sided sewable tape
– Adjusting a regular zip for the One-Zip technique
– Boxed corners: identical and different
Class Materials & Supplies
Zippers, zippers and more zippers! You only need a few to make the projects, but you'll probably want hordes to make plenty.
Once enrolled, be sure to download your class materials – they are full of links and awesome details.
This post contains affiliate links. I make a small commission when you buy something through my links.
Zipit is stocking kits of the zippers/pulls and key fob hardware needed to make the projects in the class.
Lucious zippers, pulls and key fob hardware!
About Craftsy Classes
I have fallen in love with classes at Craftsy. Here's why:
– Learn for life! Lifetime access to your class. Watch as many times as you want.
– Personalized guidance. Access to the instructors. Ask questions, share projects.
– Kick up your feet! Watch classes anywhere at home or on the go on your mobile device.
– Watch classes on your TV through the Craftsy app if you have AppleTV.
– Conquer new concepts! Step by step learning with support of class materials, diagrams, graphics.
– High def classes, hours of learning, thousands of classmates.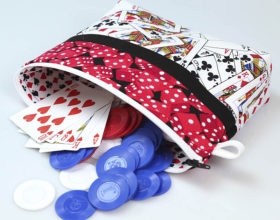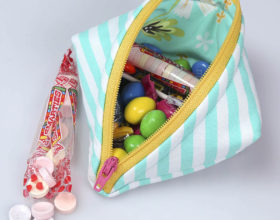 Enroll & Giveaway
UPDATE: This giveaway had ended. The class is no longer open to new enrollees.
I hope to see you in class!
Enjoy!
Joan
Instagram @JoanHawley
Facebook Lazy Girl
Pinterest Joan Hawley
Twitter LazyGirlJoan