www.KayeWoodTV.com Goes Live Today With On-Demand Viewing of Quilt Shows
Lazies, I have an early Holiday Gift for you from Kaye Wood.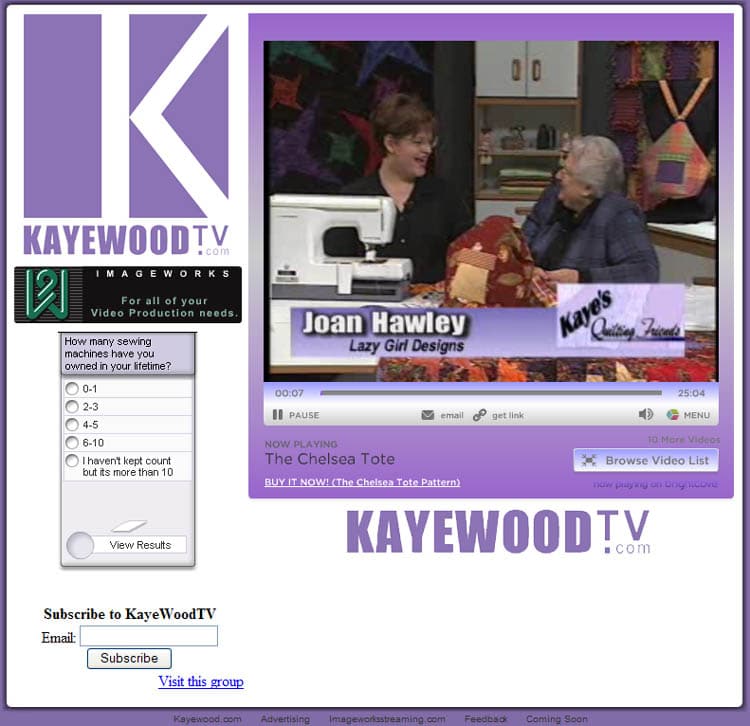 Here's Kaye's Message to you:
As a Special Holiday gift from Kaye Wood, we would like to invite you to sit back and enjoy the all new KayeWooodTV.com website. Here you will find exceptional TV programs offering you a wide variety of quilting and sewing projects for every skill level. Just Click the link and watch these streaming shows right from your computer at http://www.kayewoodtv.com/.  Programs are viewed best with a high speed connection. Happy Holidays from Kaye Wood, & KayeWoodTV.com
The viewer for the streaming video is nice and big. The webpage is uncluttered and simple to navigate.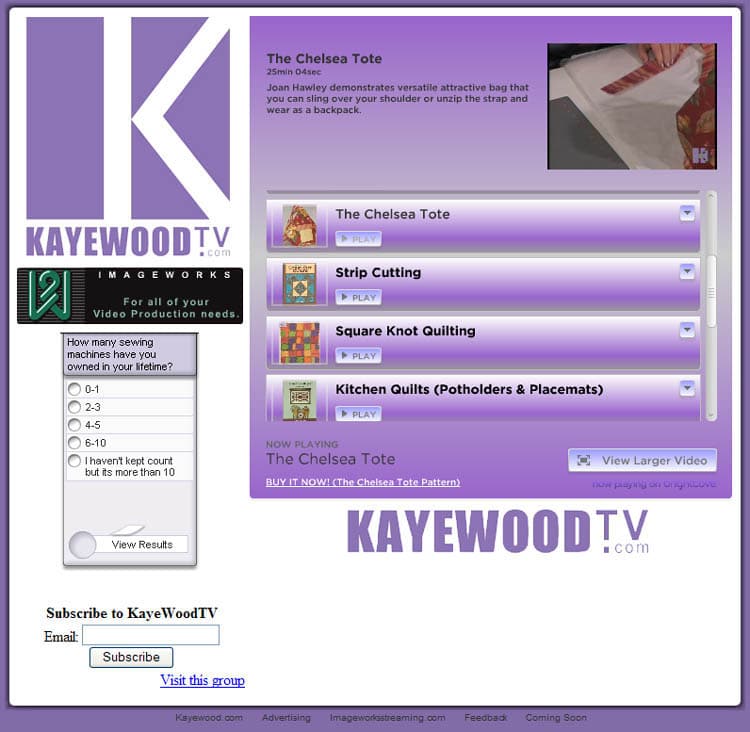 Lazies, be sure to watch the short intro that loads when you land at the site. It's a brief 'what is what' that will walk you through the offerings. Currently, there are eleven programs that you can watch, fast forward, rewind, pause, etc – all on-demand with no subscription fees. To fast forward or rewind grab the purple slide bar directly under the video and drag it the left or right then let go. Lazy Girl Designs appears on two of the episodes featuriing our Chelsea Tote and SquareKnots quilt. An additional episode featuring our best-selling flying geese ruler is coming soon.
If you do nothing when you land at the site, the intro will play automatically, then the episode with our Chelsea Tote will begin playing. Okay, go watch and have fun.
Kaye, Thank You for the early Holiday Gift!
Enjoy!
Joan
Lazy Girl Designs
Images courtesy of www.kayewoodtv.com/