Lazy Girl Designs + Jaybird Quilts Announcement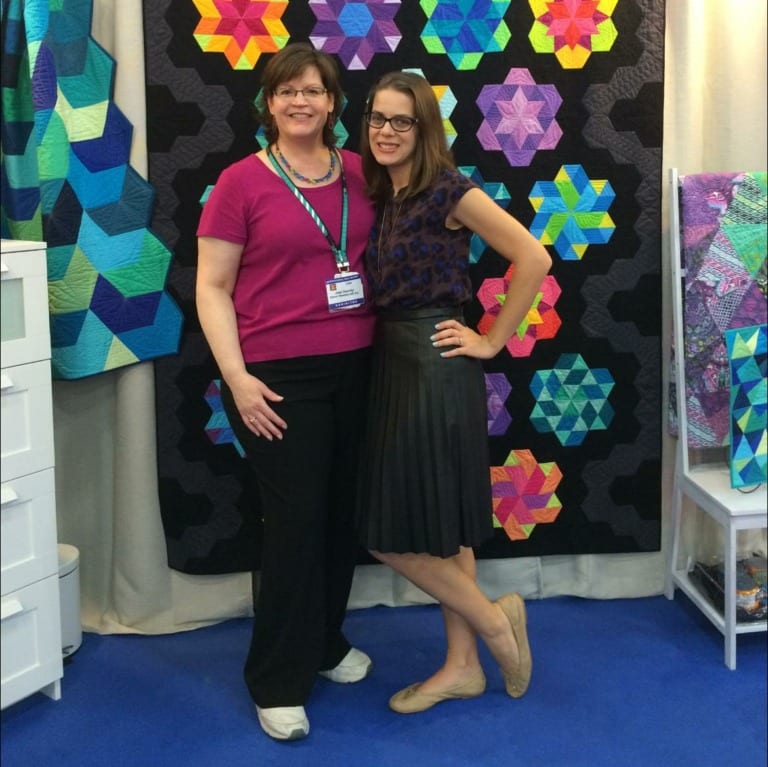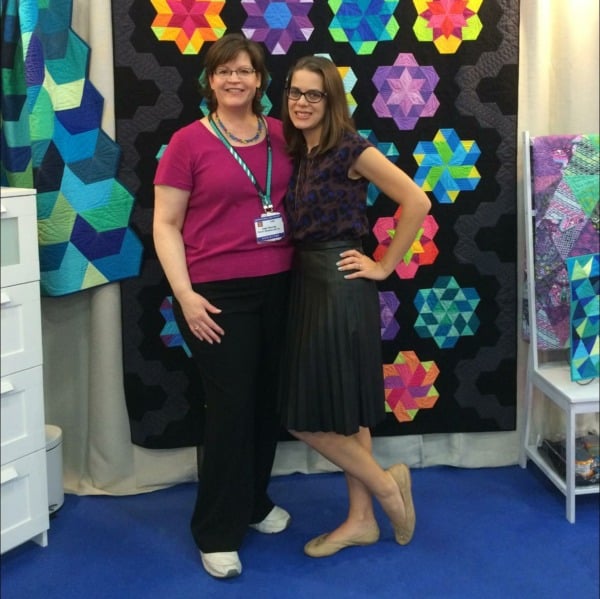 Joan Hawley of Lazy Girl Designs with Julie Herman of Jaybird Quilts
at International Quilt Market October 2015
Lazy Girl Designs is all about finding the easiest way to successful fabric crafting. Anchored in the quilt industry while flirting with the sewing junkies, Lazies make their own rules, and buck convention where possible.
As the 'Original Lazy Girl', Joan Hawley always found the easy and fun way to a successful project. A self-described geek and armchair engineer, Joan loved creating new twists and techniques for sewing and quilting.
Julie Herman of Jaybird Quilts has a superpower for geometry & design. She's energized by the beauty of math in modernizing traditional quilt designs.
For over 14 years, Jaybird Quilts has been recognized in the quilting community for bringing simplified design and clarity to geometrically inspired patterns.
Julie and Joan bonded over the years through their mutual joy of sewing & crafting. In honor of Joan's memory & their shared love of sewing crafts, Julie is humbled to announce the acquisition of the Lazy Girl Designs brand & product line.
As the Jaybird Quilts team, we're deeply grateful for all of the light and wisdom Joan graciously shared with us. We were lucky to know her and call her a friend and mentor and we can't think of a better way to celebrate Joan than to continue on with the same excitement she brought into our lives. Our aim is to honor her brand and legacy by serving as stewards to the Lazy Girl Designs brand she lovingly crafted for over 25 years.
The Jaybird Quilts team will manage the availability of Lazy Girl Designs products beginning Monday, April 10, 2023. Lazy Girl Designs patterns and products will continue to remain available in local quilt shops and with your favorite independent online retailers.
All customer inquiries can be sent to
The Jaybird Quilts team will be monitoring and utilizing all of the Lazy Girl Designs online platforms.
To ensure that you never miss a future Lazy Girl Designs email or offering, we're requesting you to opt in here, even if you currently receive LGD emails.
By opting in, you are letting us know that you're still interested in learning what Lazy Girl is doing and what we have planned going forward.
If you'd like to receive Jaybird Quilts emails, you can opt-in here.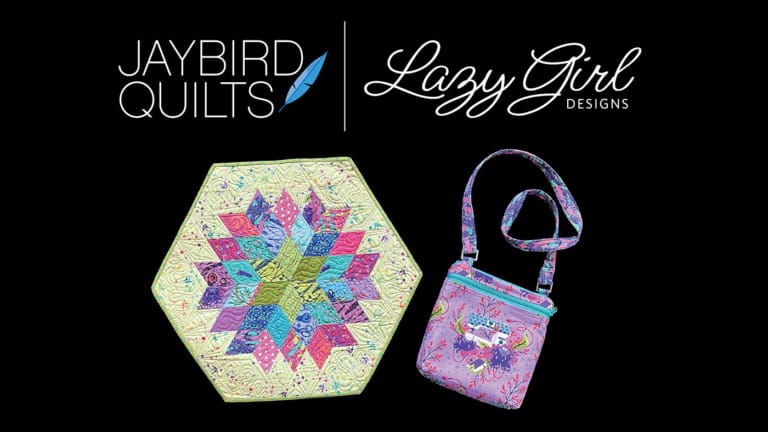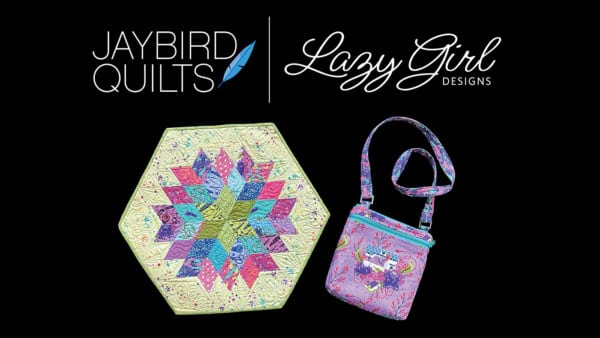 Please join us for a Live Q&A TODAY, Tuesday, April 4, 11AM Eastern time, to answer all of your questions about what the future holds for Jaybird Quilts + Lazy Girl Designs. You will be able to watch the replay any time if you cannot join us for the live.
We're looking forward to staying in touch with you and sharing what's to come in the future for Lazy Girl Designs.
Thank you for your continued support of Jaybird Quilts & Lazy Girl Designs.
-Julie & Rachael