New: 'Maggie' Pattern For Little Bags From Lazy Girl
Lazies, I'd like you to meet our newest Girl: Maggie, #LGD126. Maggie will be here by the end of November and I'll keep you posted.
Maggies are little bags for little things. Use for a camera or cell phone case and still carry by its leash. The small size is perfect for giving gift cards or carrying business cards. Add ribbon and a clip to hang Maggies from a favorite purse. Stow, tuck, hang, clip either size anywhere you need a little bag.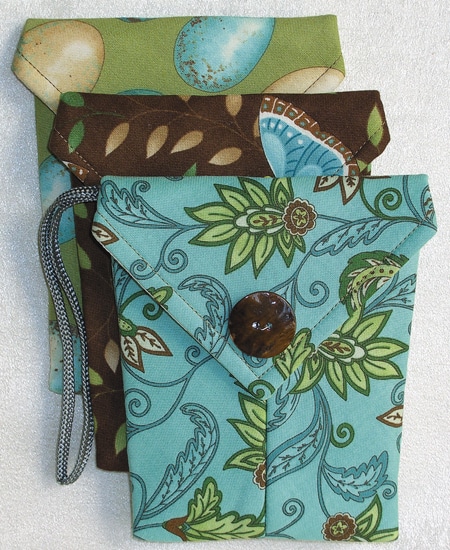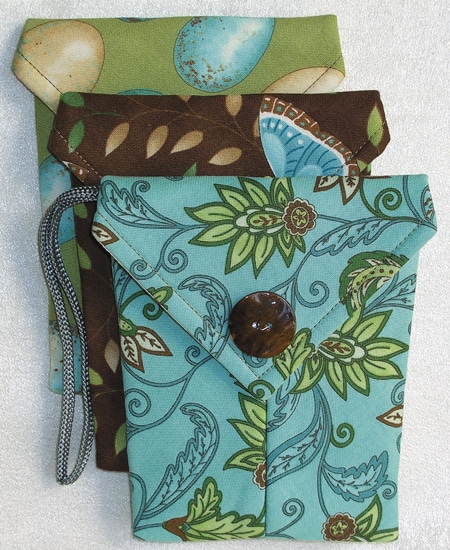 Maggie from Lazy Girl Designs, #LGD126
Layer Cake Friendly
Both sizes of Maggies can be made from 10" squares! They are Layer Cake (pre-cuts from Moda Fabrics) friendly! See the back of the pattern below.
Grab a 10″ square for lining fabric, trace one large or two small Maggies, then stack, stitch and finish. That's it – Maggies are quick, quick, quick. All of the fabrics shown today are 'Cherish Nature' by Deb Strain for Moda.
Maggie offer two sizes: large 4 1/2" x 5", small 3 1/4" x 4"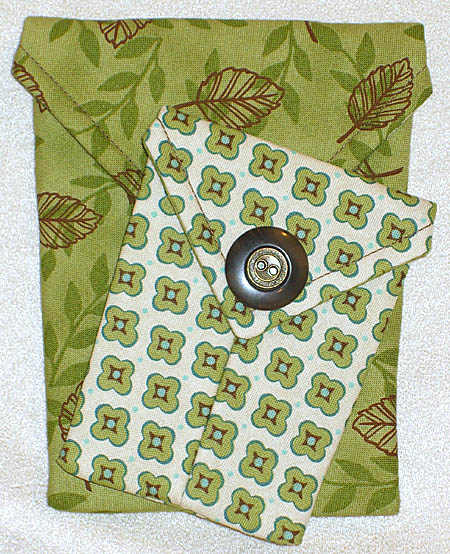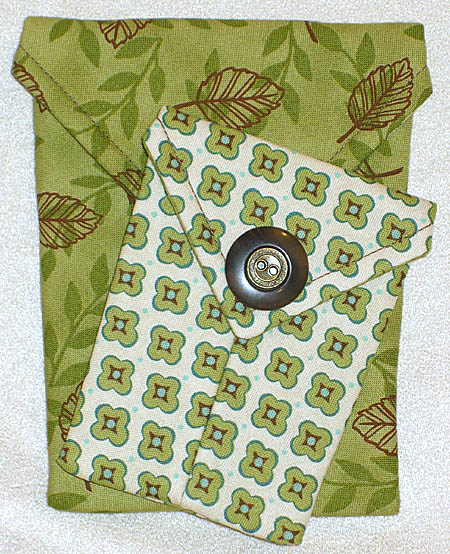 Large and small Maggie Bags
Large Maggies
As a general rule of thumb, the large Maggie will fit things that are about the size of the palm of your hand: cell phone, small digital camera, tea bags. Here, I've tucked my camera inside and I can still carry it by the leash.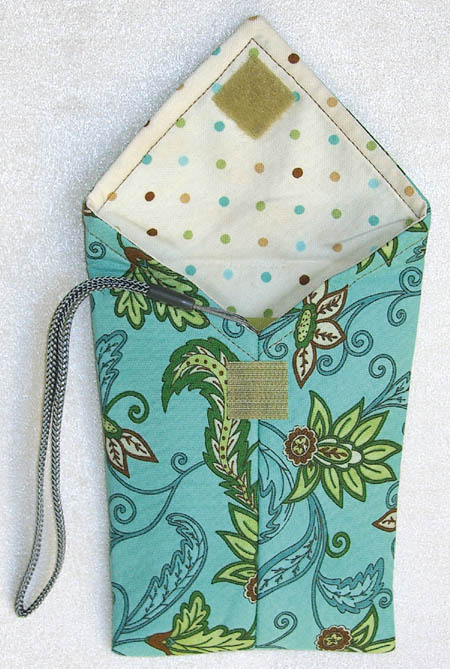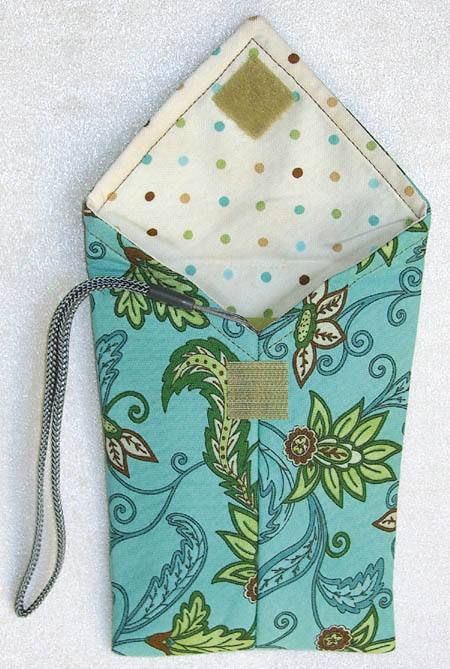 Large size Maggie Bags
Small Maggies
The small Maggie will fit things about the size of three fingers: credit cards, gift cards, business cards, a dollar folded in fourths, a few pieces of hard candy or loose coins. Works beautifully for loose change inside my Miranda Day Bag.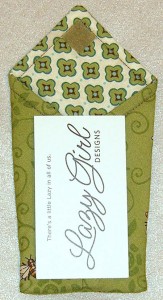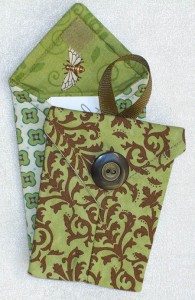 Business or credit card sized.
Think about all of those frequent shopper cards overflowing your Wonder Wallet – transfer them to a small Maggie!
Clip, Hook, Hang
As an option, add ribbon and some purse hardware to either size Maggie. Here are a few ideas. I added a Dark Chocolate Brown Handy Tab and an 'O' ring.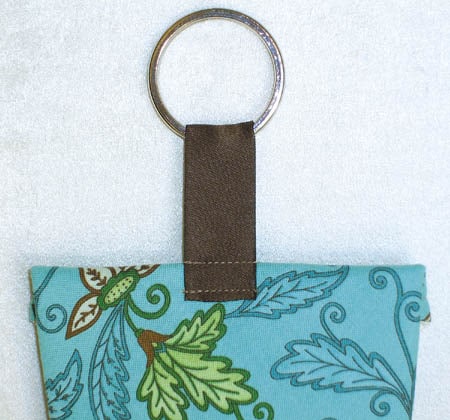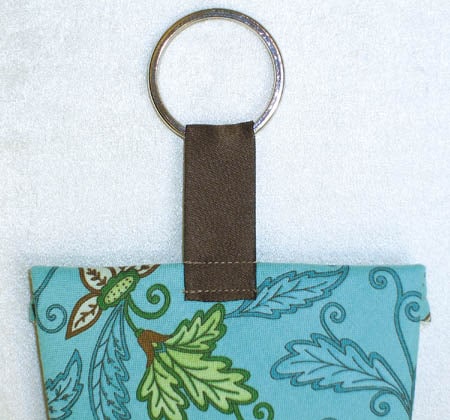 Here I've attached a swivel clasp, great for clipping a Maggie to the handle or strap of a purse. That's a great way to add a cell phone case to the outside of your favorite purse or bag. A Handy Tab is a quick way to add a hanging loop.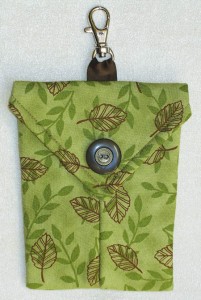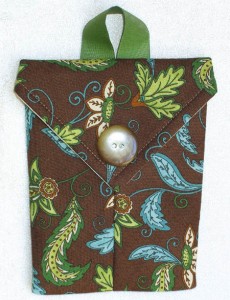 Maggie Supplies
Click on the images below to enlarge.
Where To Order and When Will Maggie Be Here????!!!!!
Order Maggie from your favorite local quilt shop! I hear from my printer that Maggie goes on the presses this week and will be here shortly. She should be here in time for last-minute sewing for holiday gifting.
Next Week – More Maggie info.
Enjoy!
Joan
[tags]bag pattern, purse pattern, sewing pattern, layer cake, purse hardware, lazy girl designs[/tags]