New Design 'Suzi' Plays Well With Our Bag-E-Bottoms
Lazies, Let's get to know Suzi better. First up, here are the two sizes, medium and large. Gosh I love these new little Girls. A very clever Cassy Sanchez on Facebook called her a 'toddler' – I love it.  We'll also take a look at Suzi in action, organizing and corralling the goodies in my Margo Handbag. We met Suzi in last week's blog post.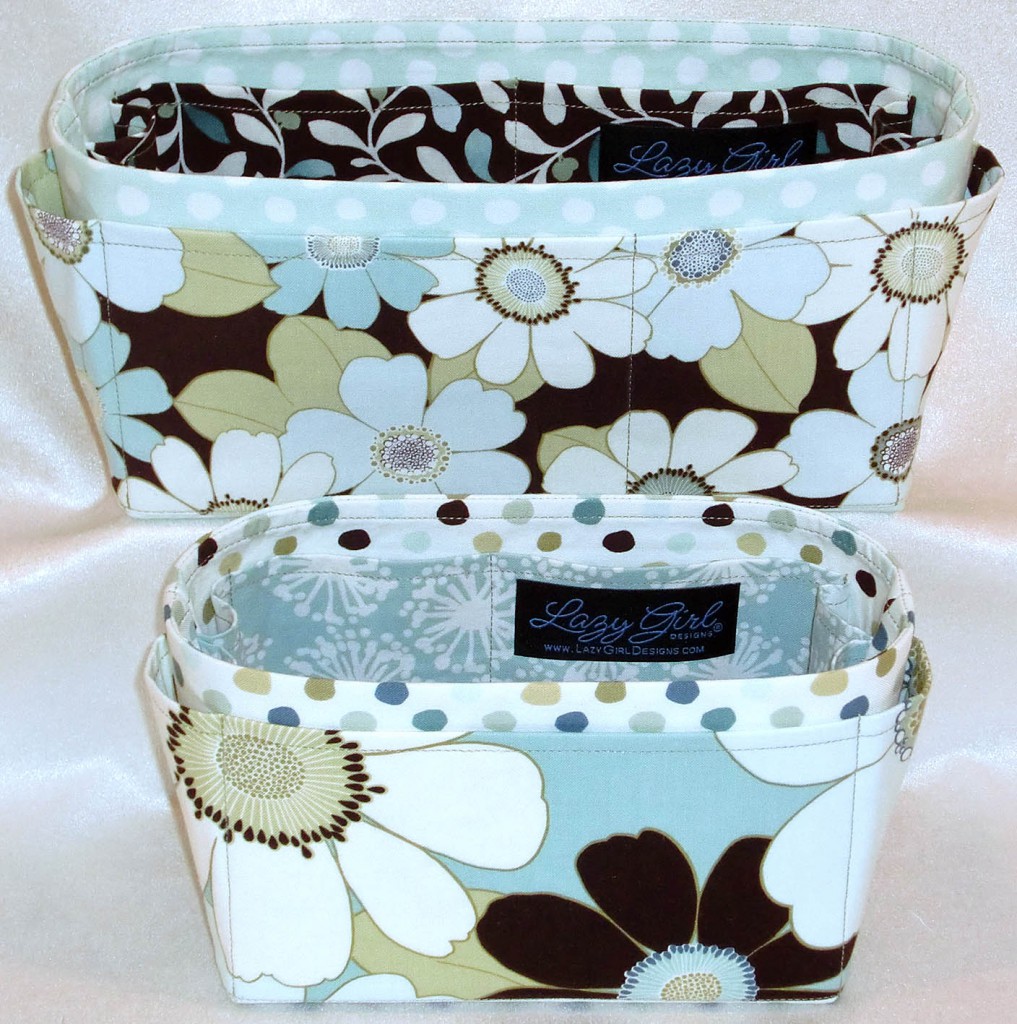 Choose the size Suzi you need based on organizing a little or a lot.
These gorgeous fabrics are 'Habitat' by Michele D'Amore for Benartex.
And here's the final pattern cover. I love this fabric!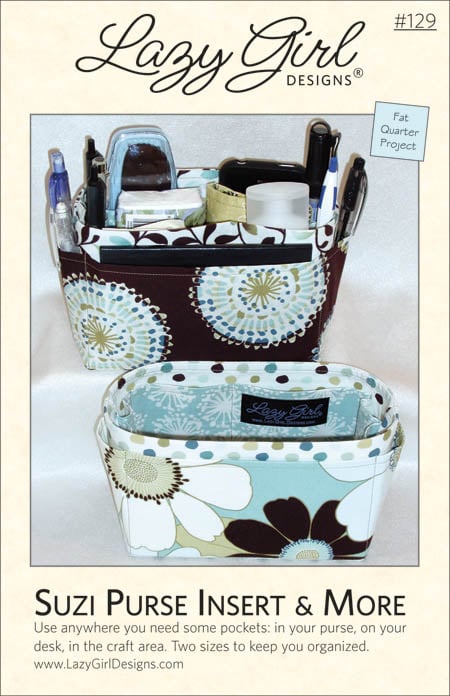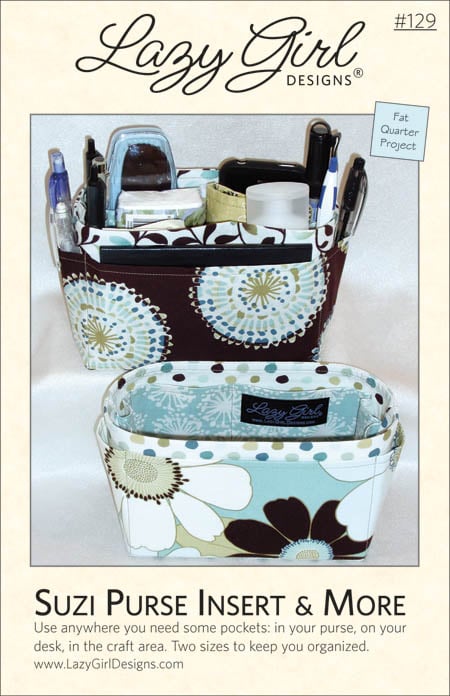 Suzi Purse Insert & More, #LGD129
Suzi Details
Medium Suzi: 6 1/2″ x 4 1/2″ x 3″
Large Suzi: 8 1/2″ x 4 1/2″ x 3″
Arrival Date: Suzi will be here by mid-November!
Suggested Retail: $9.
Purse Insert
Let's take a closer look at all that essential junk in my purse. It's a party in there! Here is the purse I'm currently carrying and its contents. I usually have to move the bottom-feeders hanging around loose in my purse to make room for my stainless steel water bottle.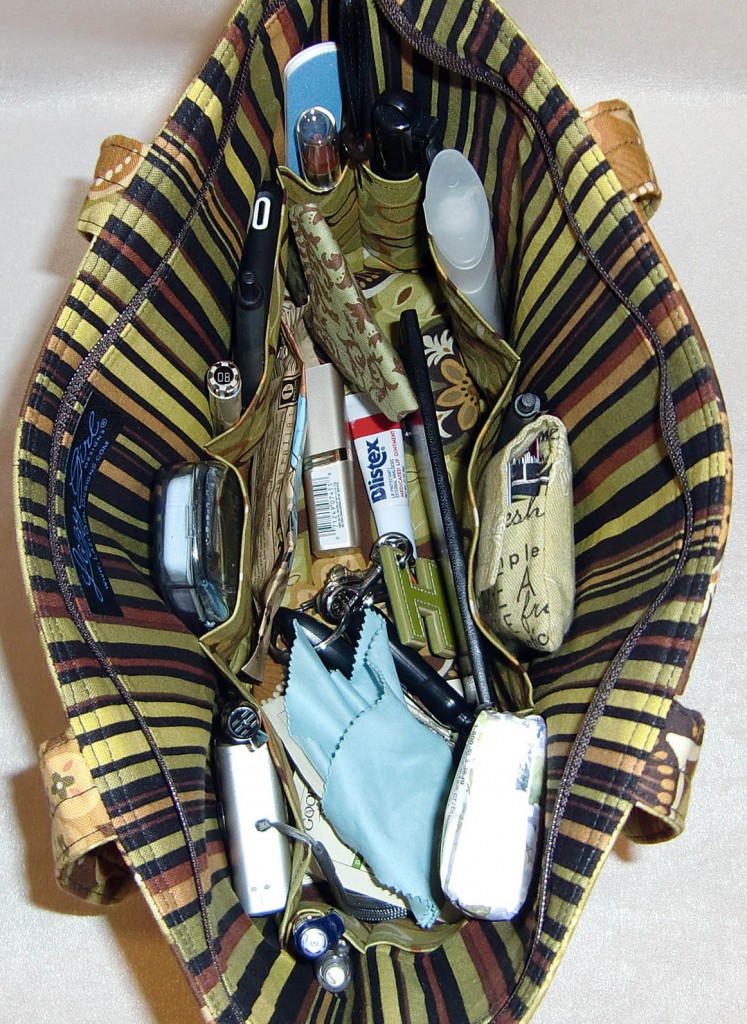 Here is my medium Suzi loaded with my stuffy-stuff.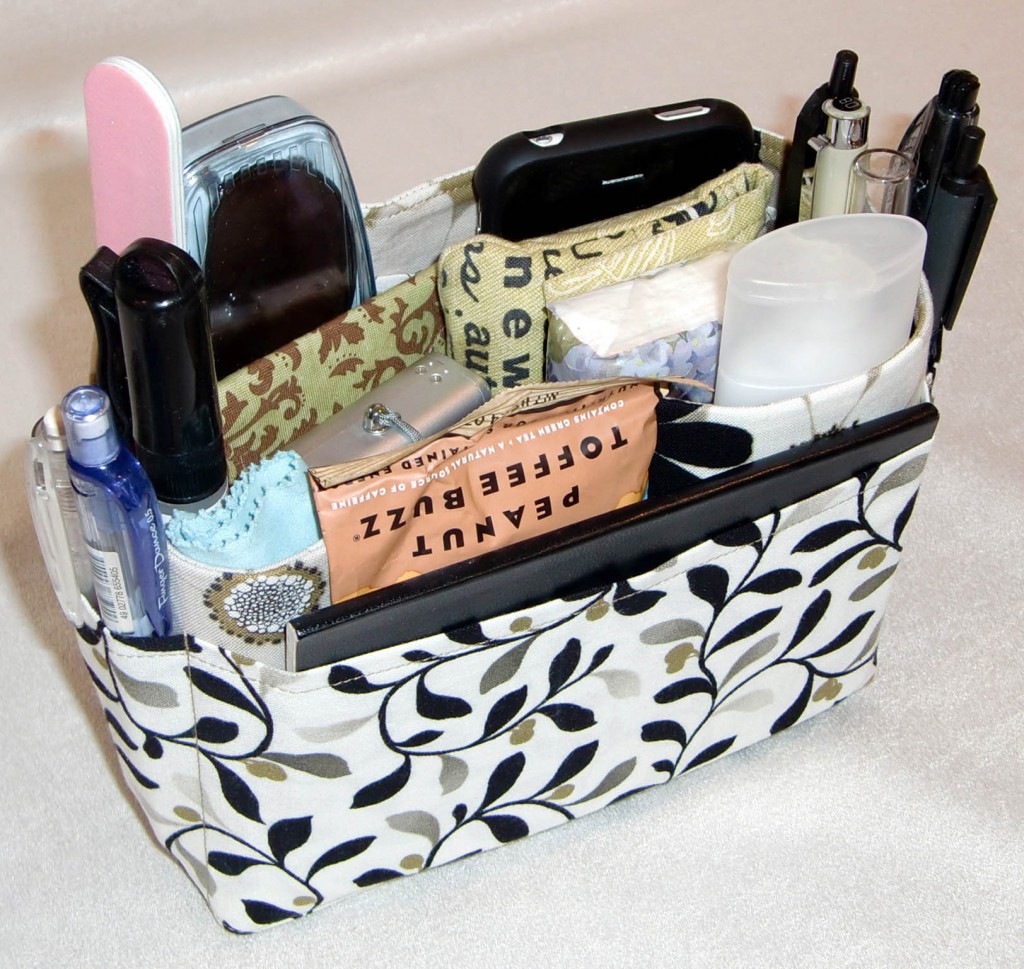 Here's Suzi going to work inside Margo. Suzi leaves enough room inside the bag to use the bag pockets, too. And now I have room for more, especially my stainless-steel water bottle.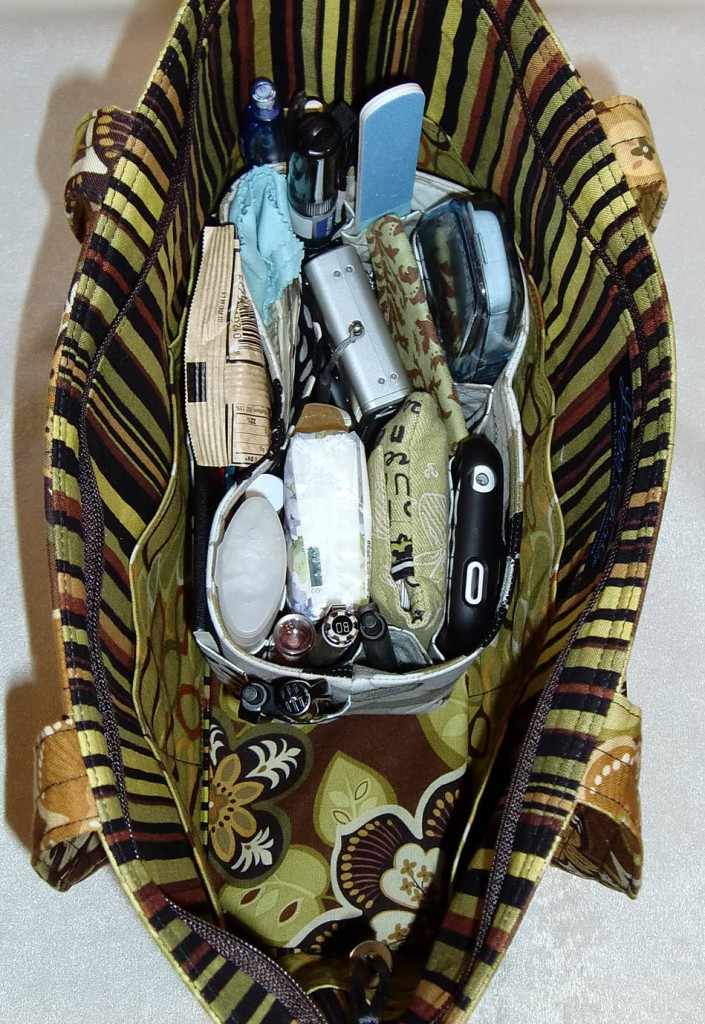 Suzi Sizes
Suzi is designed to work specifically with my bag patterns, but she plays well with others, too.
Medium Suzi fits bags that use our Bag-E-Bottoms sizes A-F.
Large Suzi fits bags that use our Bag-E-Bottoms sizes A, C, D, F.
Simply put, Suzi will work with all of our bags which use any of our Bag-E-Bottoms bag supports. The medium sized Suzi even fits bags that use our smallest size Bag-E-Bottom size B in purses including our Towne Purse and Veronica Pocketbook. It may be a snug fit, so consider leaving off the outside pockets for use in these bags.
Suzi Supplies
Medium Suzi uses 3 fat quarters of fabric and a bit of fusible interfacing. (Batting is not appropriate for Suzi.)
Large Suzi uses 4 fat quarters and a bit of fusible interfacing.
Here's the back of the pattern with all the project information.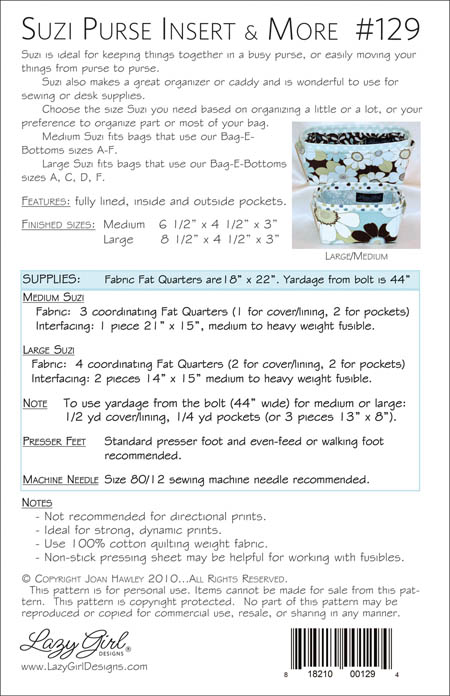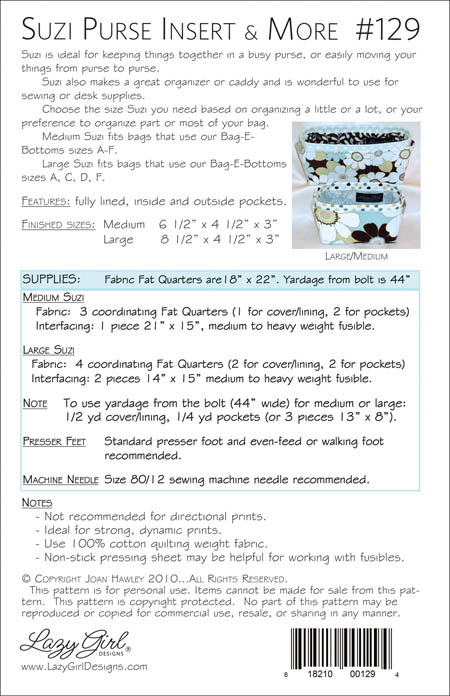 Click image to enlarge.
See all of the Michele D'Amore 'Habitat' fabrics at Benartex here.
More Suzi next week!
Enjoy!
Joan