Get To Know Your Presser Feet
Lazies, Have you discovered the magic and versatility of your fun and funky sewing machine feet? Frankly, some of those feet intimidate me. Wouldn't it be nice to be fluent in your feet? Well, I have two goodies to nudge you in that direction.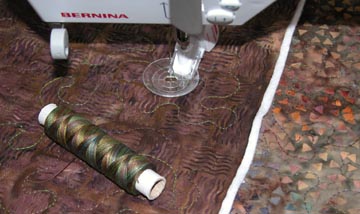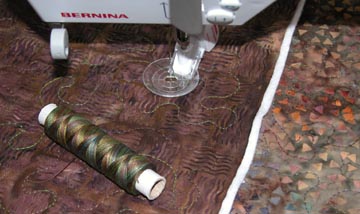 First up, sewing machine foot whisperer, Jo Leichte of Bernina makes her feet sing, or so it seems. Jo is a Sewing Machine Specialist for Bernina sewing machines and if you haven't already discovered this gem of a sewist – start following her.
Bernina Gets Lazy
Sometimes it's easiest to learn a new technique or tip in the context of making an actual project. Jo recently made my Miranda Day Bag (LGD123) for her travels and she detailed the ins and out of how she used some specialty feet during her Lazy creative adventure on the Bernina blog.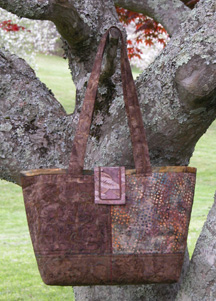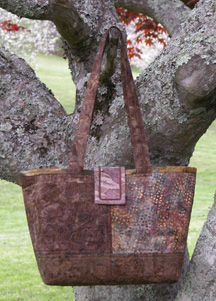 Jo's Miranda Day Bag.
Jo's Miranda Day Bag
Jo chronicled the making of her Miranda in four blog posts. When you hop over the the Bernina blog, this link will show you all four posts, in reverse order. Simply start at the bottom and work you way up the page to follow along with Jo's project. The final post includes a great overview of what's in Jo's bag. I love peeking inside to see how people use their bags!
http://www.berninausablog.com/tag/miranda
Some Highlights
Below, Jo used two different feet for custom details. She couched some beautiful fibers on the flap closure and made a cool piping detail for the center front.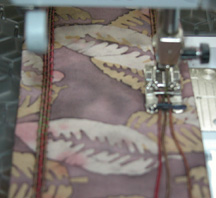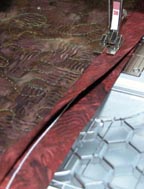 Nancy Zieman Online Videos
Finally, how about sitting back and watching some feet in action? I love the three part 'Fancy Footworks' video series by Nancy Zieman on her show Sewing With Nancy.
You can watch these, as well as many other videos, online at Nancy's site. Start here with the first part of the series. All three videos are in the Nancy's Favorites category. Nancy also offers a companion workbook for the series.
Enjoy your feet!
Joan
Photos courtesy of Jo Leichte of Bernina USA Blog
[tags]bernina, sewing, presser feet[/tags]