Create Texture And Fun With This Unique Way To Use Yo-Yos
Lazies, In our post today, Sara Lechner of The Fabric of Meditation (great blog) shares her unique 'Barnacle Throw' with us. Sara, who makes her home in Austria, has been having fun with the Clover Yo-Yo Makers. Read about how she made this textured throw, then visit her blog for more fabulous creations.
Here's Sara:
This was my serendipity of the day!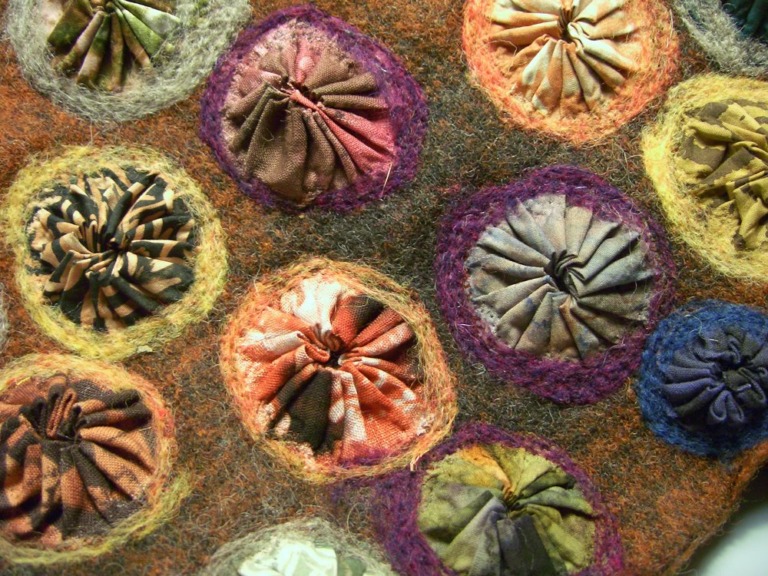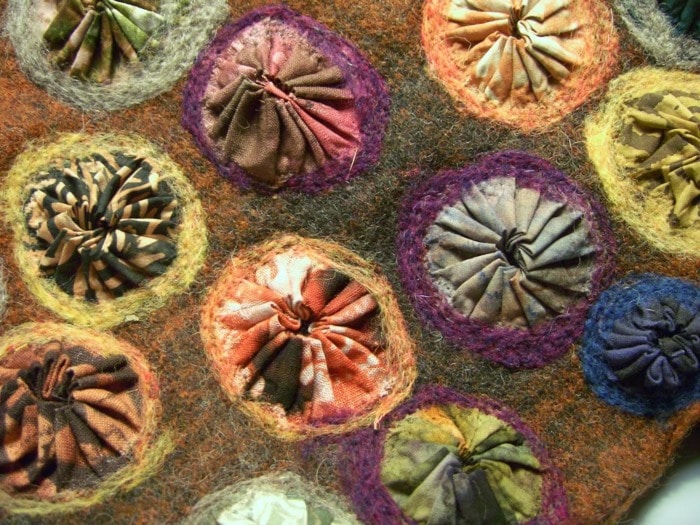 I ordered the Yo-yo maker from Clover and had to immediately give it a try! You find a Yo-Yo Maker tutorial at Lazy Girl Designs . Thank you Lazy Girl!!!
So I did in no time lots of yo-yos and then I thought that I don't have time to make a quilt or something with them… So I decided to sew them with zig-zag to a wonderful wool fabric I have. I wasn't happy with the result because the zig-zag looked so "machiney".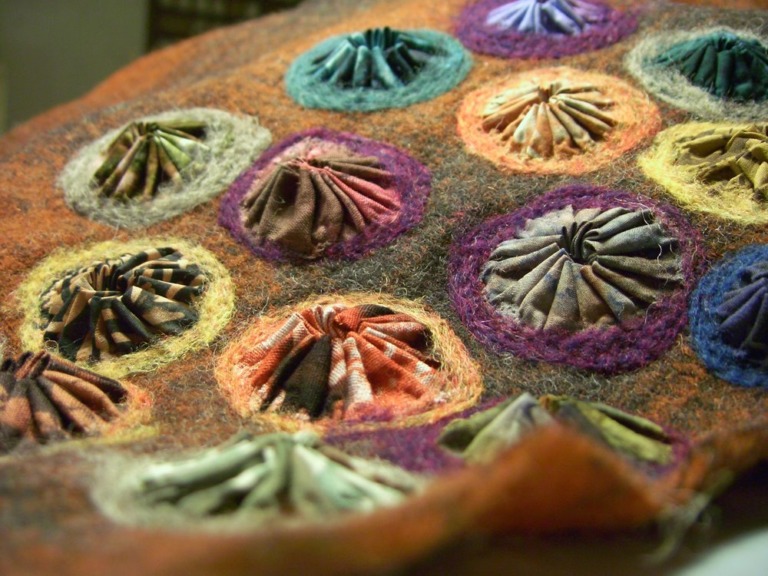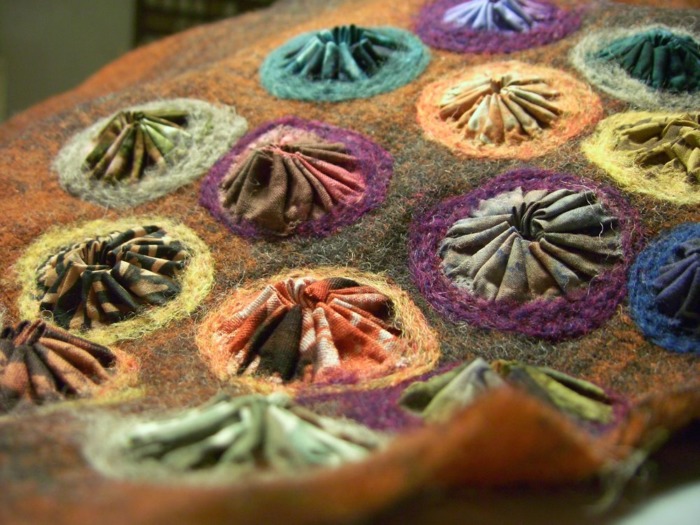 Then I got this great idea to use the embellisher with some wool to cover the zig-zag! And -best of all- I don't need the zig-zag any more because the embellisher bonds the 3 layers!! This machine deserves a monument somewhere!!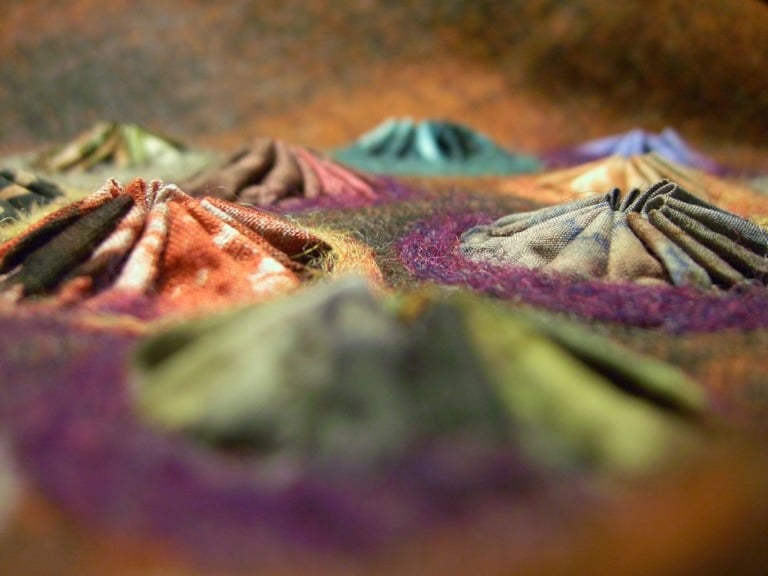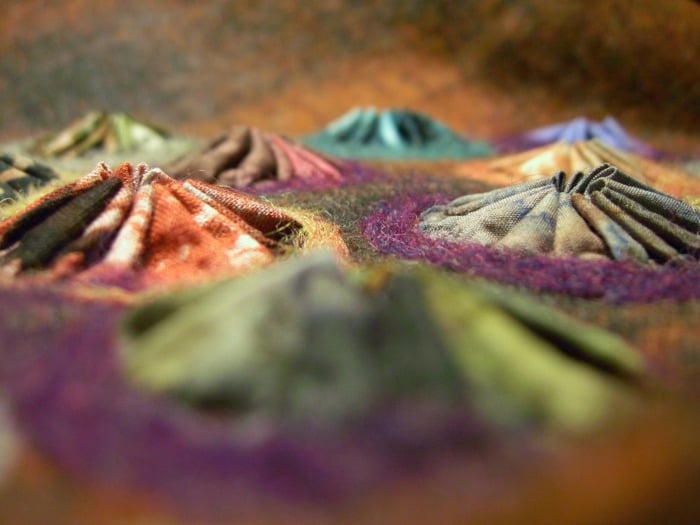 I was so pleased with these barnacles and with the back of the throw where you get circles in all colors which look great too! I intend to sew a fabric border to this piece.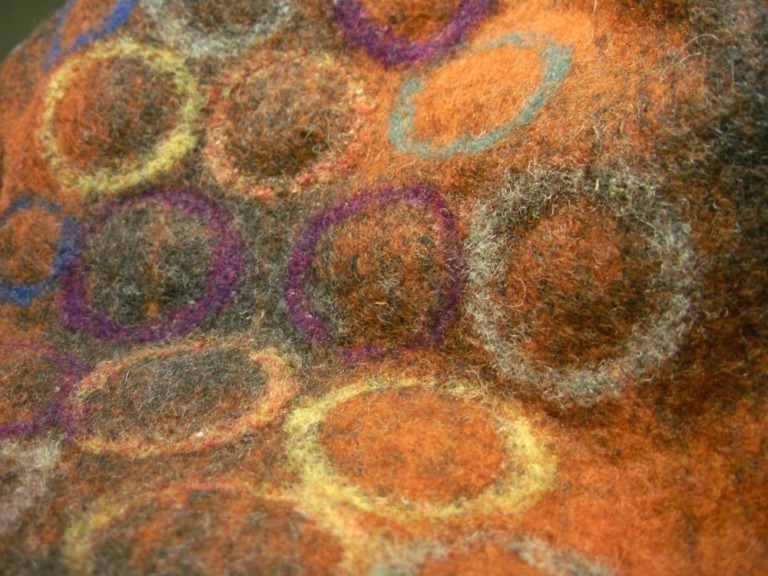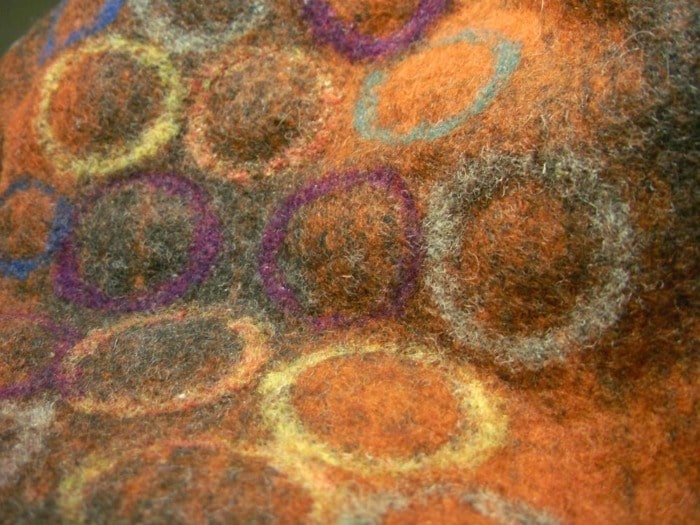 Back of the Barnacle Throw.
– Sara
A big 'Thanks' to Sara for sharing this unique creation with us. I would love to see Sara's barnacle technique on a purse or other accessory. I think it would look great on a lot our Lazy Girl Designs bags including a large tote such as the Newport Tote, or for the flap of a Sassy Bag.
New to our blog? Subscribe to get emails so you don't miss a juicy morsel.
Like and share this post with your stitchy friends.
Join me in the Lazy Girl community on Facebook here: Facebook Lazy Girl
Enjoy!
Joan
Facebook Lazy Girl
Pinterest Joan Hawley
Instagram @JoanHawley
Twitter LazyGirlJoan