New Craftsy Class Giveaway!
Lazies, Get ready to join me for round 2 at Craftsy! My second class will launch soon. To enter the giveaway to win free enrollment in my class, follow the link at the bottom of this post. Here are the scrumptious projects in Zippered Bags With A Twist: The One-Zip Way. We'll make Sweetpea, Becca and Fobio. With all three projects, I share my Lazy tips, tricks and techniques along the way.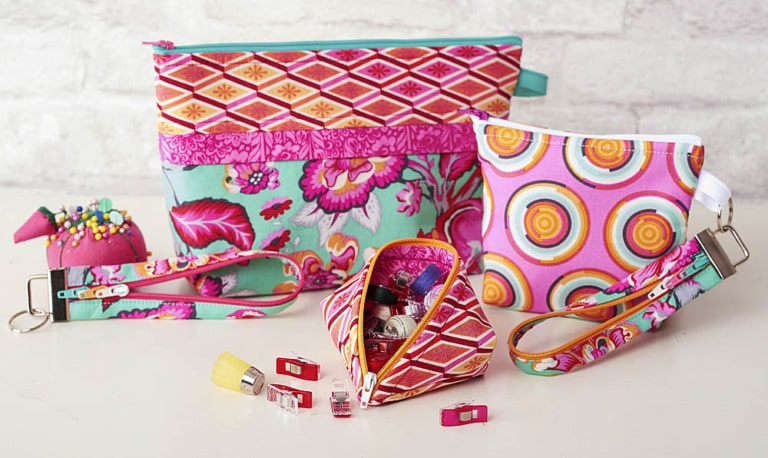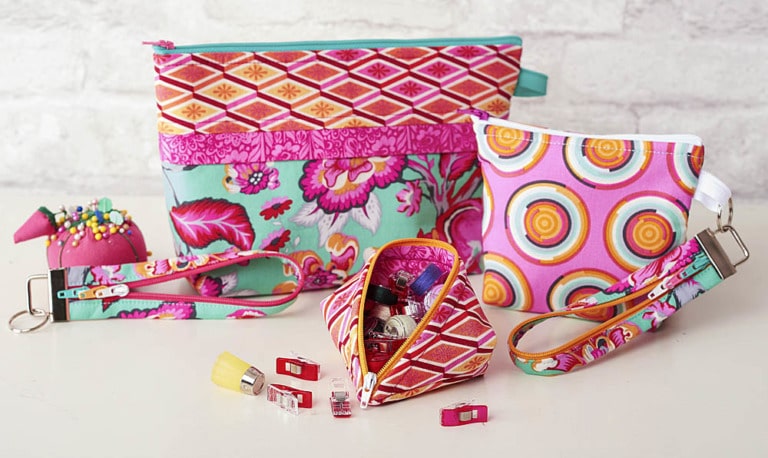 Sweetpea Pods, Becca Bags and Fobio.
The End of Zipper Nightmares!
Have you ever had the zipper pull come off of a project? Did it strike fear into your stitchy heart? I've been there, and it's awful. In my many years of sewing, I've know one thing for sure – if the pull comes off, I'm done. Well, by the end of this class, you might just be looking for zippers to cut apart!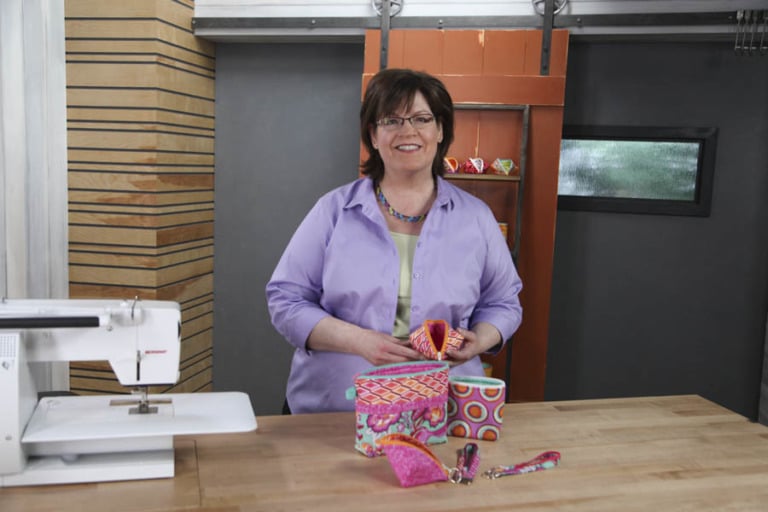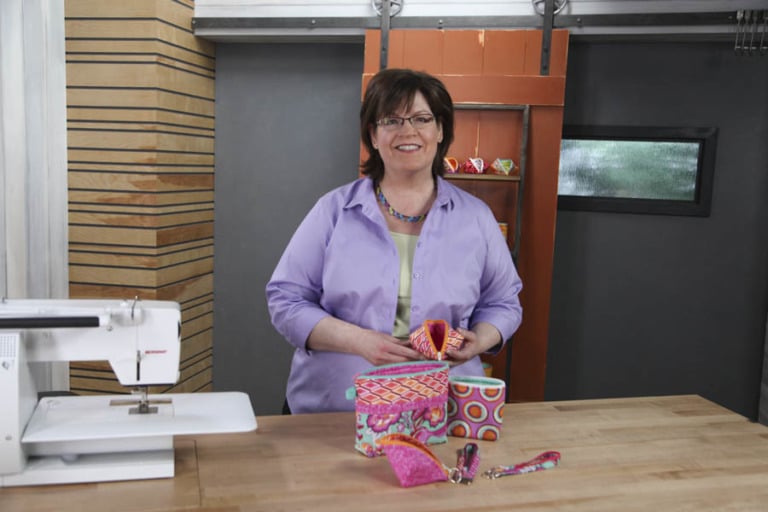 Here I am on the set at the end of the two-day shoot! Me with my Girls – hello lovelies!
Zippered Bags With A Twist class enrollment Includes:
The whole class is focused on my One-Zip zipper technique and my easy Pull-On trick to get the zipper pull on. For all three projects, cut the zipper to pieces, install one side flat and straight, then bend and add pulls to finish.
6 high def video lessons totaling 2+ hours of Lazy goodness
Class materials: resources and PDF download instructions for all three projects
Personalized guidance from me for your questions
Opportunity to share pics of your class projects with me and other students
Note: Craftsy will be offering a kit of zips, pulls and key fob hardware. I'll post info when I have it.
What I Cover In Class
– Becca, Sweetpea and Fobio from start to finish
– The One-Zip and Pull-On zipper/pull techniques
– All my juicy tips and tidbits along the way
– Choose the right presser feet, needle position
– Working with directional fabric
– Control the bias during construction
– Auditioning zipper pull colors
– Manipulate zip for a perfect finish
– Embellish with ribbon
– Adding key fob hardware
– Tips for using double-sided sewable tape
– Adjusting a regular zip for the One-Zip technique
– Boxed corners: identical and different
– See how I assess and manage my work throughout each project
Value of a Class
Not sure about the value of taking a class at Craftsy? Check out what some of my amazing 7,500+ students/classmates have to say about my first class here: Zip It Up class reviews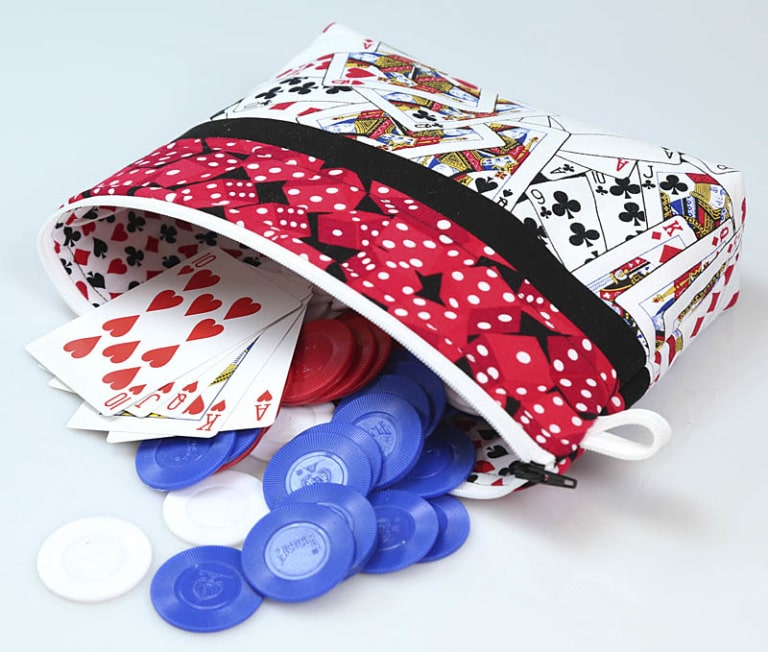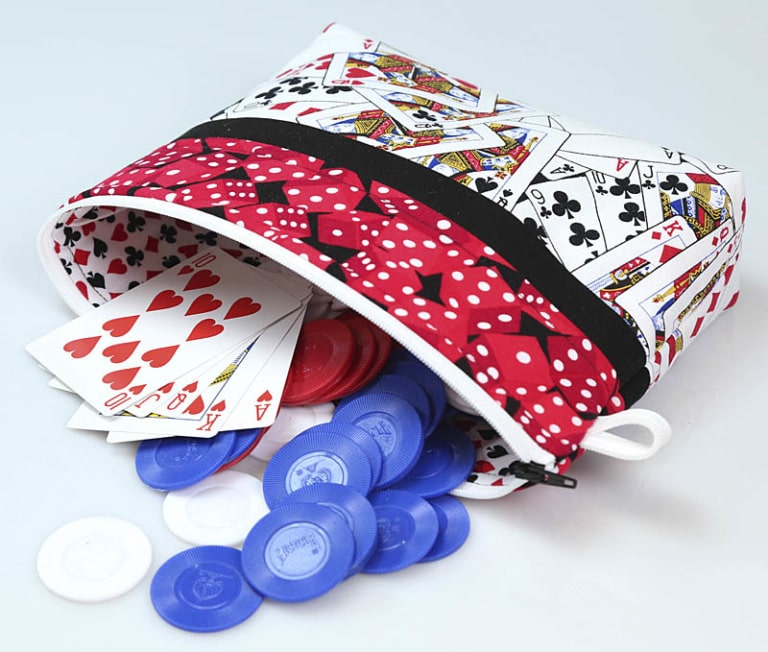 One of my absolute favorite Becca Bags is this Poker themed bag for holding cards and chips.
You know Sweetpea is sweet. She is the perfect size to hold treats. In the class, I share my tips for working with ripstop nylon for a moisture resistant lining.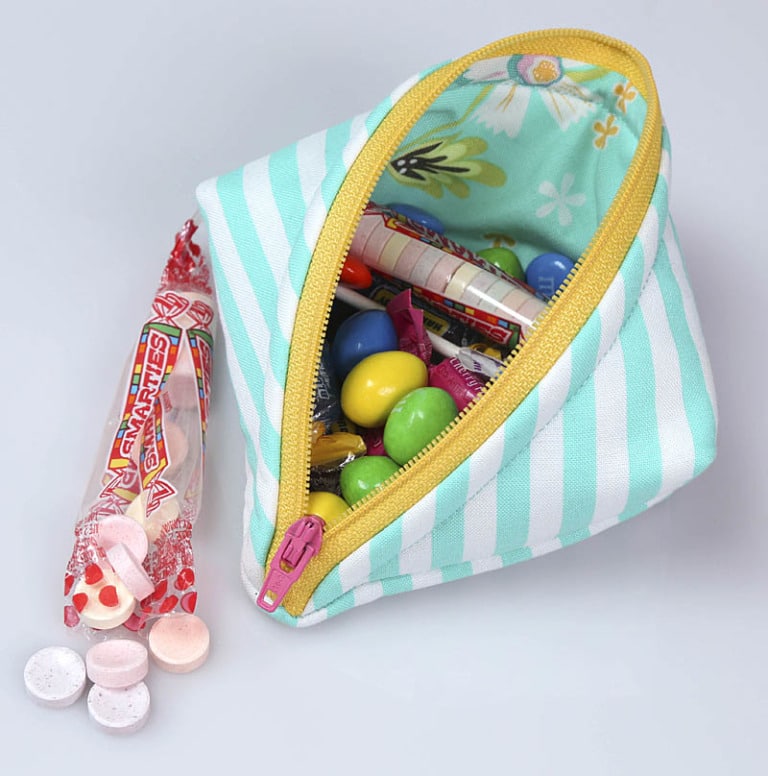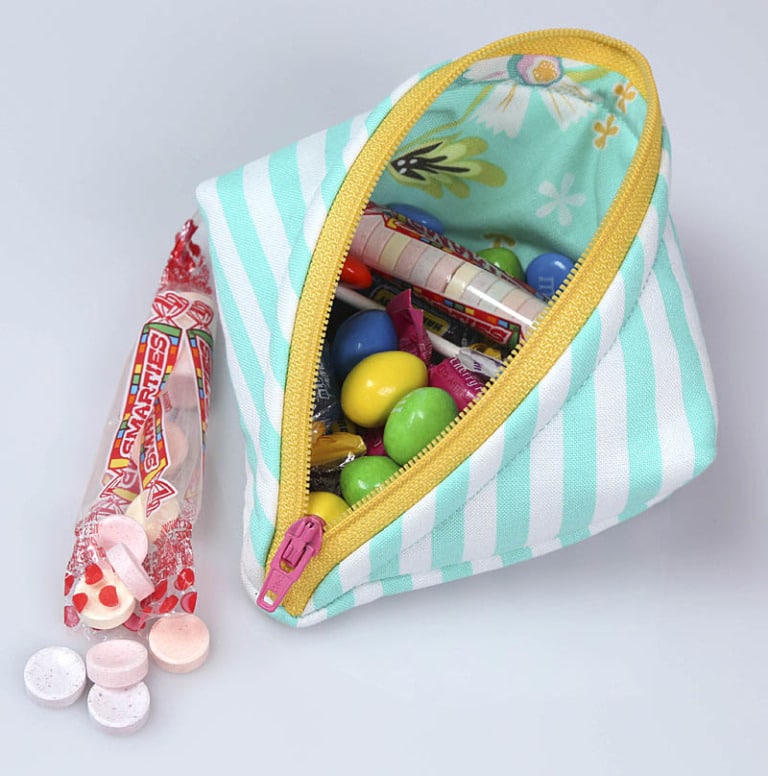 Have you  made a Bendy Bag? Use the leftover triangles to make two Sweetpeas!
Join me in class and we'll make Sweetpea together!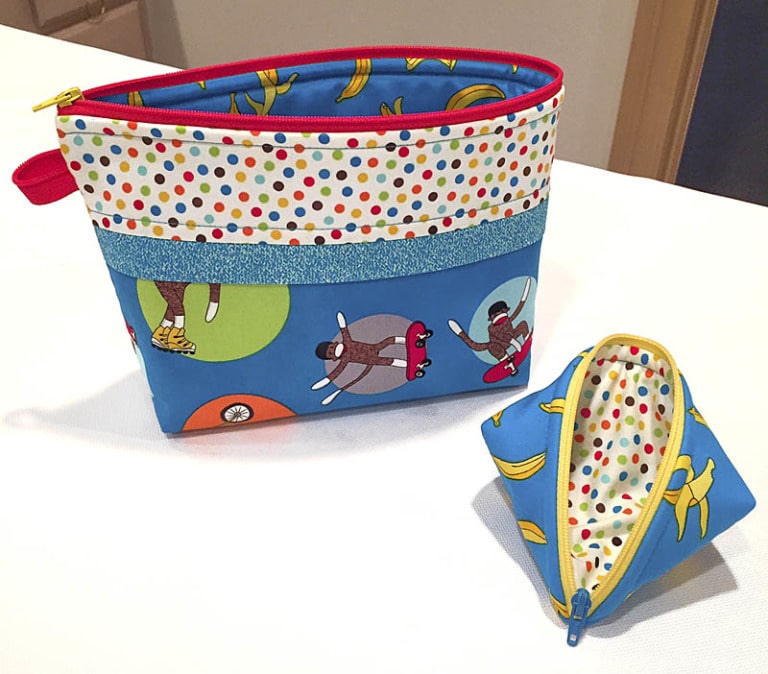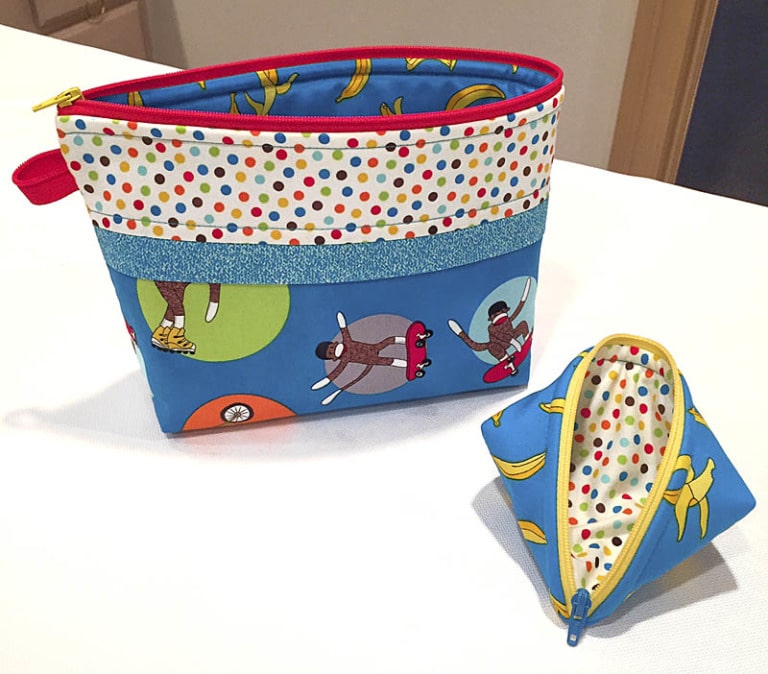 I'm a fat quarter pack buyer. I can't help myself.
I especially love to find a fun theme like these sock monkeys
and then use the collection to make a group of projects that work together.
Enter the Giveaway
Follow the link and enter the giveaway for free enrollment in my Craftsy class: Zippered Bags With A Twist: The One-Zip Way.
My class launches soon. Be sure to enter the giveaway by May 30, 2016. I hope to see you in class!
I'd love to hear from you! Have you taken my first class? Consider adding a review at Craftsy. Will I see you in my new class? I can't wait!
Do you have a nightmare zipper story to share? We'll conquer that memory together.
Enjoy!
Joan
Instagram @JoanHawley
Facebook Lazy Girl
Pinterest Joan Hawley
Twitter LazyGirlJoan