Class Review: Julie Herman Zips It Up at Craftsy
Lazies, Julie Herman of Jaybird Quilts just took my Craftsy class Zip It Up and has a review and giveaway at her blog. Hop over there at the link below to see all of her beautiful creations and read about her experience as a student in her first Craftsy class, hear what she learned/liked, and enter her giveaway for some goodies. Hop over there soon because her giveaway ends June 30, 2015.
Julie's Projects
I'm really excited that Julie tried ripstop nylon in her Bendy. Looks like it worked out great. Ripstop is fabulous for this project because it's very lightweight and will conform easily to Bendy's fabulous bends. The nylon also adds a bit of water resistance to the lining, making Bendy great for make-up, snacks and the like. Love the purple!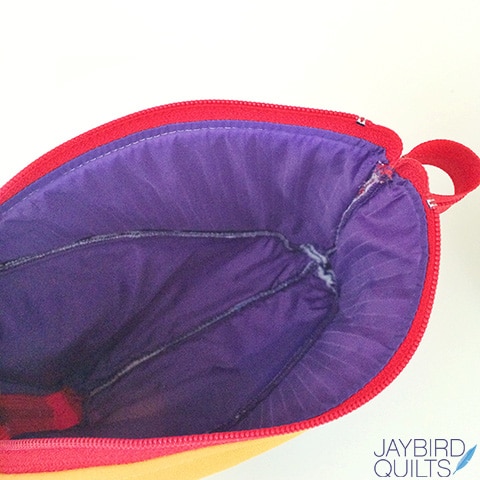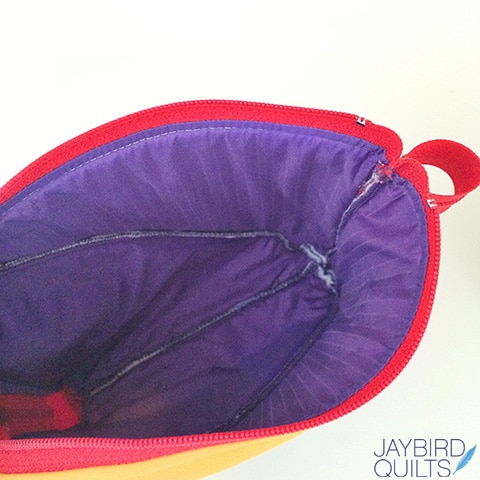 Scrumptious purple ripstop nylon lining on Julie's rainbow Bendy.
I was thrilled that Julie made all three projects in the class and found uses for the bags! Her Nickita bag, done in Tula Pink fabrics with some beautiful cross-hatch quilting, is fantastic.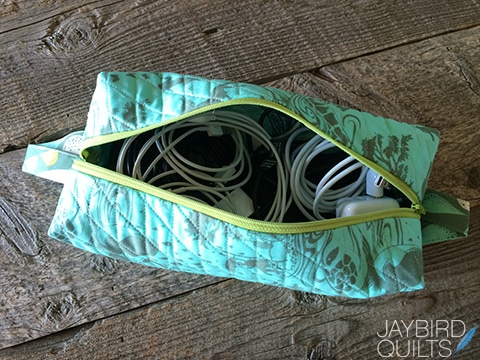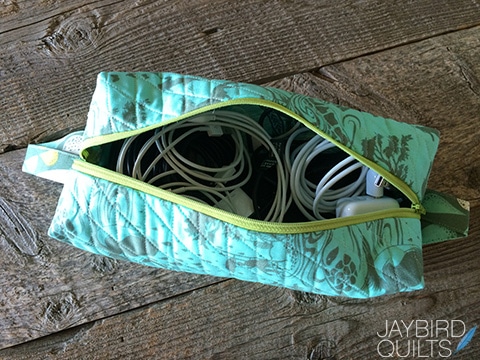 Nickita bag to corral her cords and adapters.
Jaybird Quilts Blog Post and Giveaway
Click here to see Julie's beautiful creations and enter her giveaway.
Student Project Gallery and Discount
Want to see what everyone is making? Hop over to the project page at the link below.
Student Project Gallery
Class Sign-up, Discount, and More!
Remember when you sign up for the class, come back to my blog and use the class link below to enroll in my Zip It Up class at 50% off by June 30, 2015 and you will be entered in a giveaway to win a free class at Craftsy! I'll notify the winner in early July 2015.
CLASS LINK: Zip It Up Class – Info, 50% off enrollment and Giveaway
Good Times
I don't know if I'm supposed to be having this much fun as the teacher, but I am really enjoying my classmates at Craftsy. I love seeing project photos from the class and the questions/discussions are fantastic. Thank you my Craftsy Lazy Girls for making the class fun for me, too!
Enjoy!
Joan