Blog Post Roundup – News and Giveaways
Lazies, Catch up on the most popular and recent Lazy happenings and blog posts (including two giveaways below!). Click 'Read more…' below any article to see the whole story.
About 'Zip It Up'
Join me in making three of my favorite zippered bags: Runaround, Nickita and our new Bendy. Use this link to enroll in my Zip It Up class at 50% off by June 30, 2015 and you will be entered in a giveaway to win a free class at Craftsy! I'll notify the winner in early July 2015. LINK: Zip It Up Class – Info, 50% off enrollment and Giveaway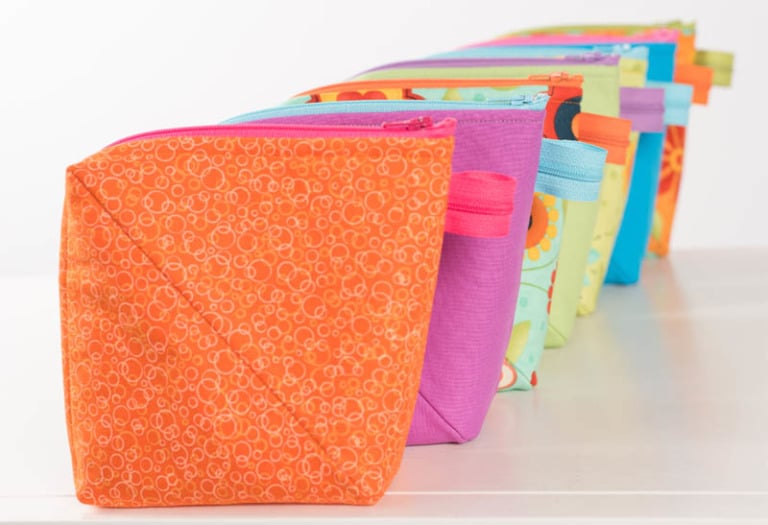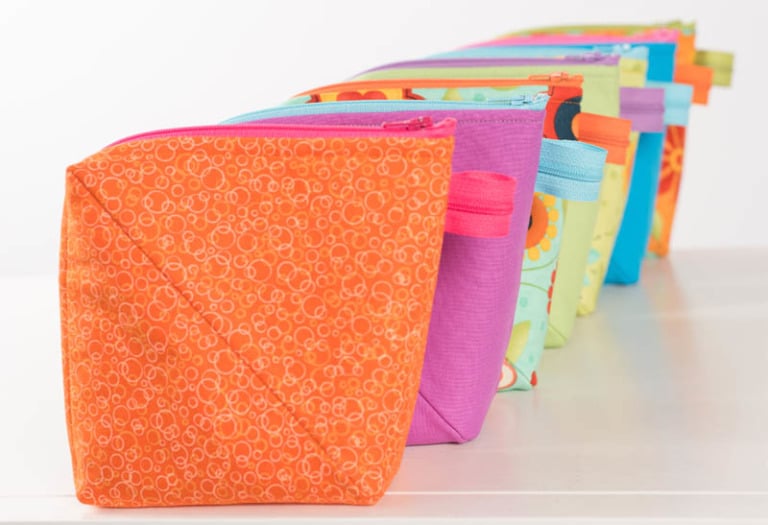 Zip It Up class enrollment Includes:
7 high def video lessons totaling 2 3/4 hours of Lazy goodness
Class materials: resources and PDF download patterns for all three projects
(This class is the only place to get Bendy as a PDF download!)
Personalized guidance from me for your questions
Opportunity to share pics of your class projects with me and other students
What I Cover In Class
Three bag projects from start to finish
Three different zipper installation techniques
All my juicy tips and tidbits along the way
Lazies, The following is the email sent by Craftsy to their subscribers, announcing my class launch last Monday. I'm posting it here in case you missed it, like I did! Enroll by June 30, 2015 using the class links below to save 50% and automatically be entered in a drawing to win a second Craftsy class of your choice. Enjoy! Joan

When you know how to cleanly and confidently install a zipper, you have an essential skill in your toolbelt that you can apply to project after project for stunning, functional results. Hi, I'm author, teacher and blogger Joan Hawley! Join me in my online Craftsy class, Zip It Up: Easy Techniques for Zippered Bags, and learn three handy methods to install zippers in any bag project.
During class, you'll practice installing these zippers on three fun, trendy bags: a classic travel purse, a cute tote and a unique pouch. With each bag, you'll learn a new method and when that method will be most helpful. Along the way, you'll improve your cutting, sewing and pressing using essential techniques that you'll want to have in the skill bank for any bag project.
Have you ever had a tool or notion that was so essential you couldn't imagine going without it? I can think of plenty in my tool box that fit that bill. Today I want to tell you about the 2×4 Mighty Mini Board and a giveaway!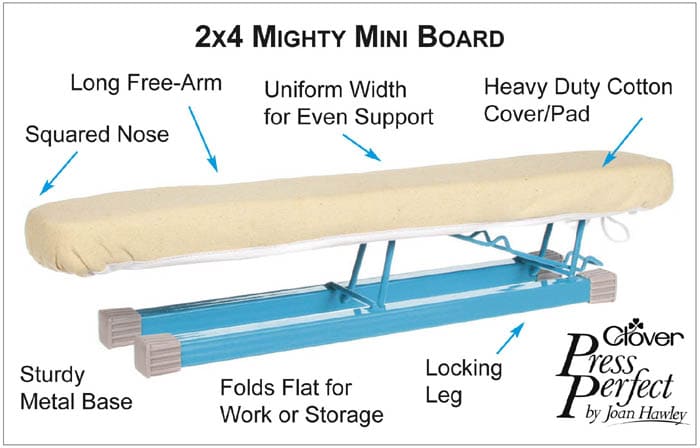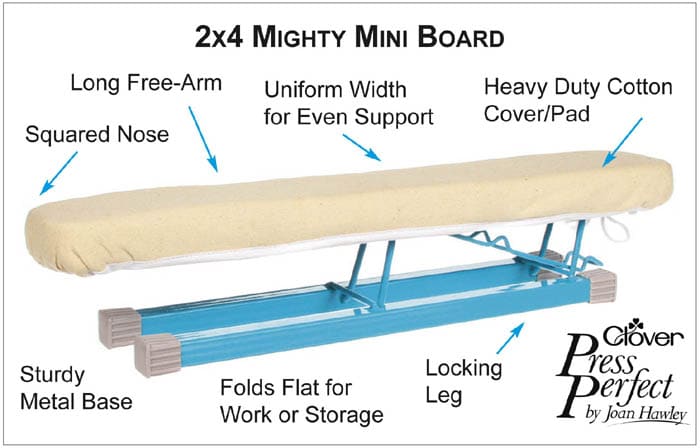 Clover 2×4 Mighty Mini Board, item 7800
Lazies, Is there anything hotter than a clean iron? Ha! Let's get down and dirty today and talk about the dreaded task of cleaning your iron. Ugh, right? Sometimes the tools to fix a problem are just as bad as the problem itself – smelly, messy, hateful. Well, not anymore. Last week at Quilt Market was all about my next product with Clover – the Iron Shine Cleaning Pen. Look at this little cutie!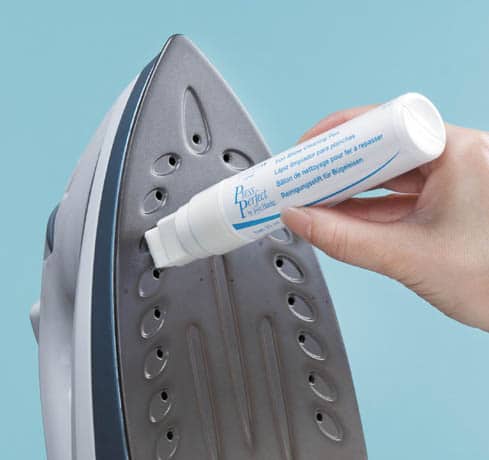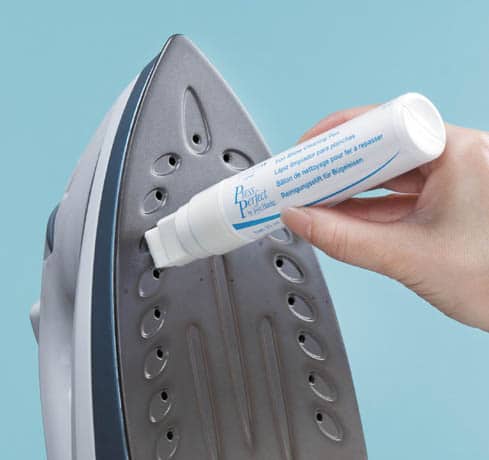 Iron Shine Cleaning Pen, Press Perfect by Joan Hawley
for Clover Needlecraft item 7810, $16.95
This wraps up what I've been up to lately. Oh, and if you are on Instagram, following me for more bag-making Lazy Tips.
Enjoy!
Joan