Giveaway: Lazy Angle Ruler and Book
Lazies, We just went back to press with our Lazy and Lovin' It book. So what better way to celebrate than to host a giveaway and share the fun. I'll be giving away a book and ruler to two lucky Lazies. Details and a video demo of the ruler below.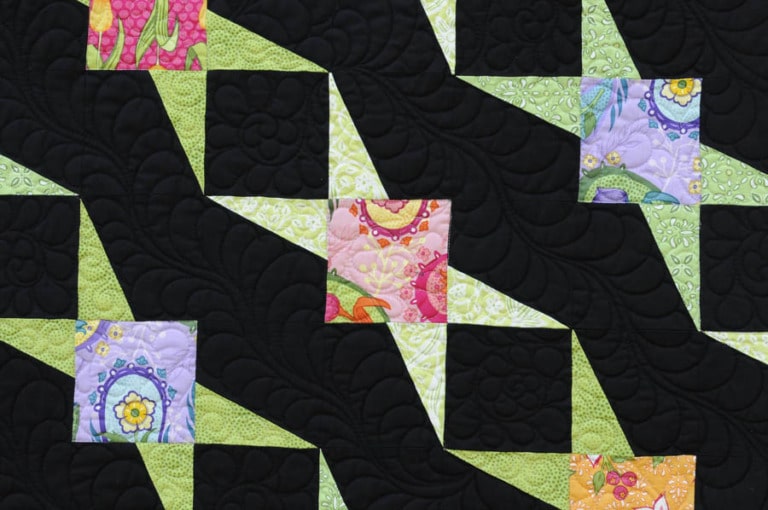 Click 'Tea Garden' image to enlarge and see the fantastic quilting by Angela Walters

Our Lazy Angle ruler joined the Creative Grids family of excellent products last year. Since that time, I've designed a few quilts using the ruler. Above is a close-up of the blocks in Tea Garden. The green leaves around the floral centers are all Lazy Angle blocks.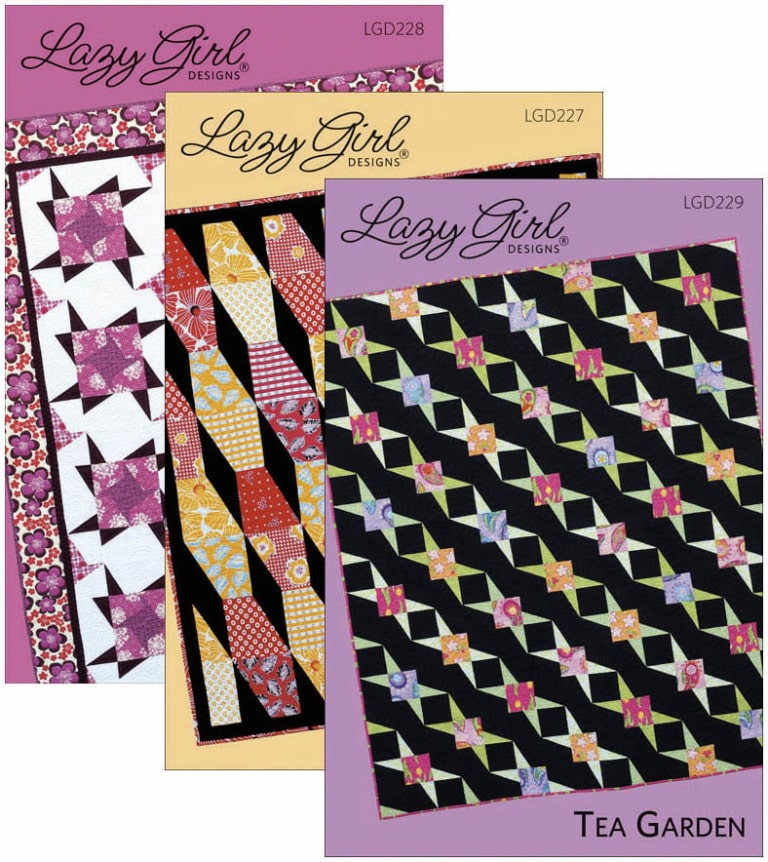 The 'Littles' patterns below are charm pack friendly! Quick and easy projects.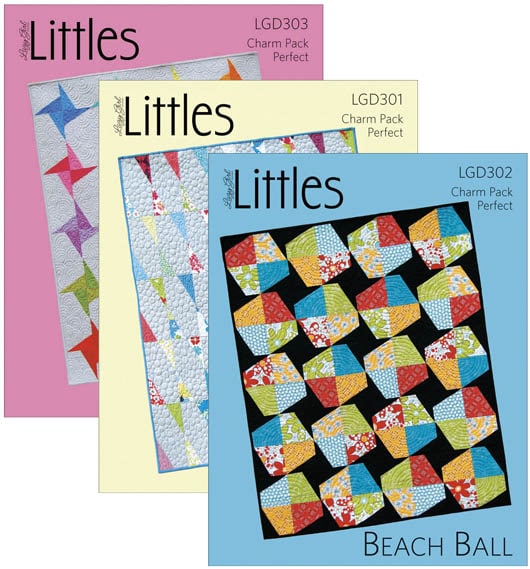 Watch me demonstrate how to use the Creative Grids Lazy Angle ruler in the video below.
Giveaway- 2 Winners
Two lucky Lazies will each receive a Lazy and Lovin' It book and Creative Grids Lazy Angle Ruler. Thanks to my friends at Creative Grids for contributing the rulers!
Enter To Win
– Enter by posting a comment below.
– One comment per person.
– Be sure you type your email address correctly so I can contact you.
– I'll pick 2 winners using the random number generator.
– Enter by Friday April 13, 2012, 10 pm Eastern time.
– I'll contact winners via email.
If you're new here, subscribe to our blog feed to keep up with my Lazy antics.
Join the Lazy Fun at Facebook
Thanks for joining in on the fun of the Lazy Angle ruler and book.
Enjoy!
Joan
Leave a Lazy Comment
560 Responses to "Giveaway: Lazy Angle Ruler and Book"