Creative Grids Rulers Gets Lazy!
Lazies, You probably know that I'm a big fan of Creative Grids rulers. So it's terribly exciting for me that my beloved Lazy Angle ruler has joined the Creative Grids family of exceptional rulers. More details, new technology and link to a video demo below.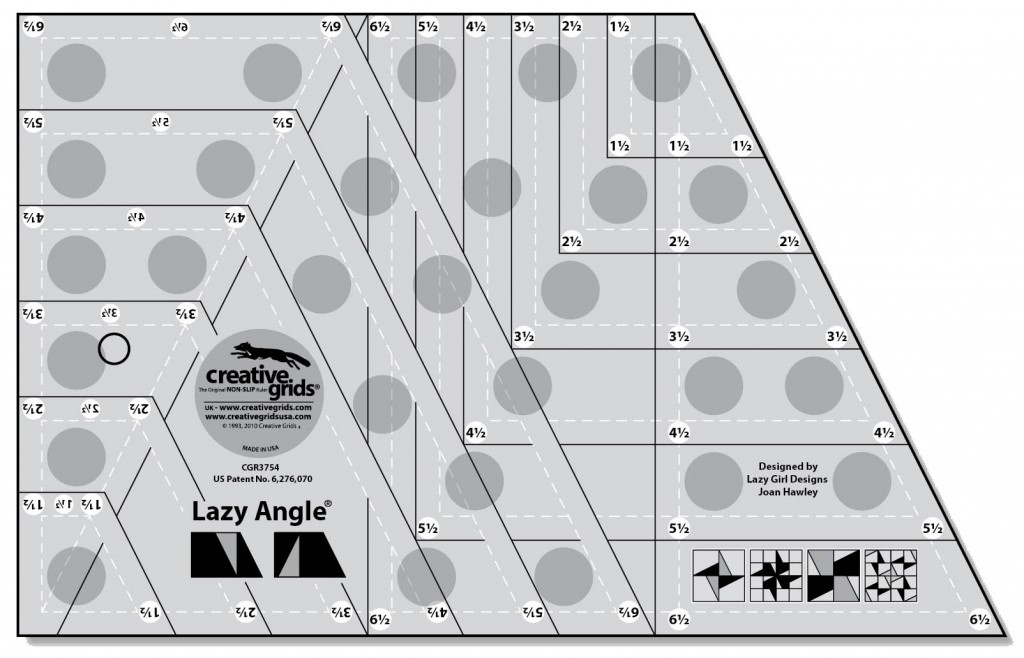 Not familiar with our ruler? I'm not surprised – I've been bag-happy for quite some time while this gem of a tool has taken on a life of its own. And now it has a new home along with other specialty tools.
Creative Grids
Creative Grids are pretty cool and easy to use. Their trademark feature is the embedded non-slip gripper dots on the underside which hold the ruler in place on your fabric while you cut. Creative Grids products are only available through independently owned quilt shops. The Creative Grids website has more information.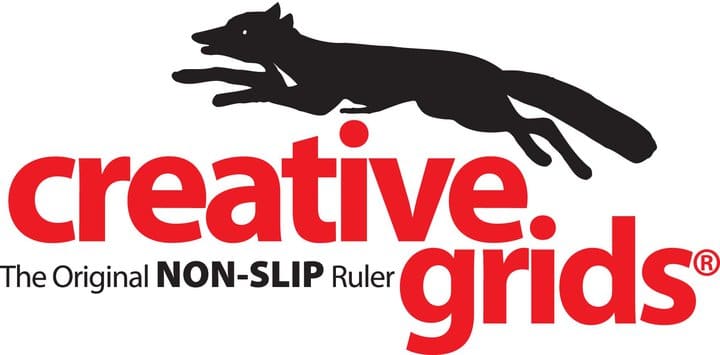 The Lazy Angle Block
Use the ruler to cut 'A' and 'B' pieces to make Lazy Angle blocks. Cut pieces from strips, pieced strips or existing blocks.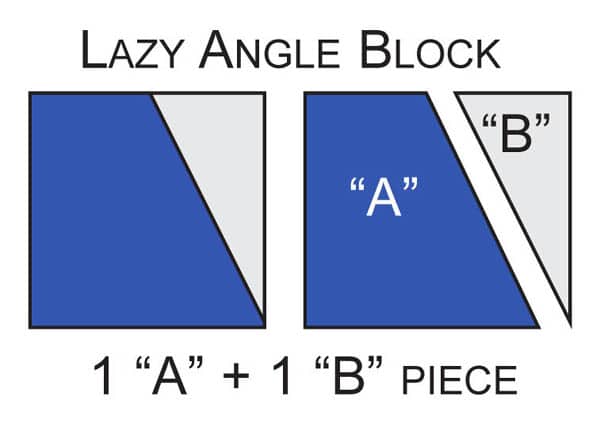 Quilt Patterns
Here are a few of our quilt patterns that showcase different ways to use Lazy Angle blocks in your quilt projects.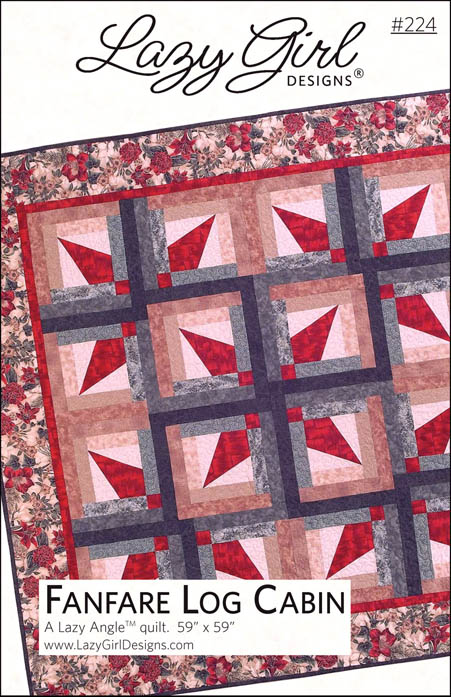 Start a log cabin block with a Lazy Angle for a new twist on a favorite.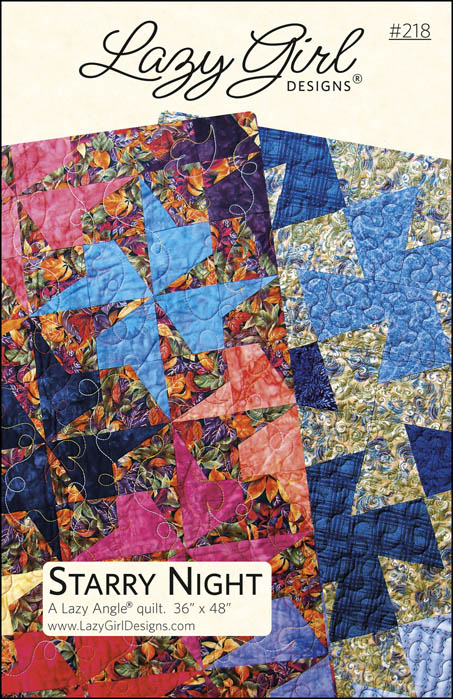 A great stash-buster, Starry Night used 1/8 yard cuts for each star.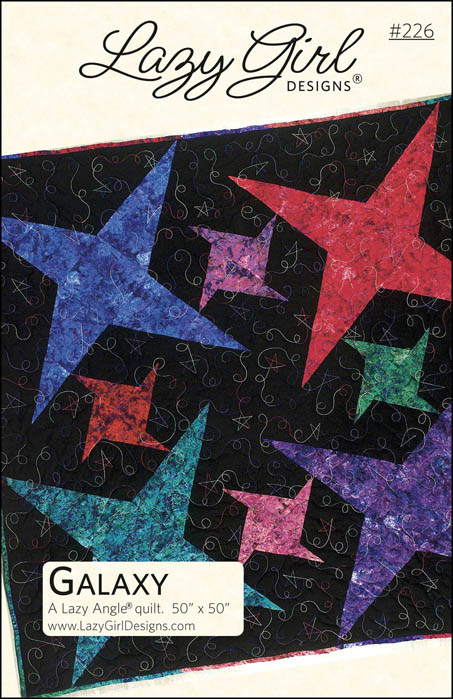 Make the most of a collection with big easy stars.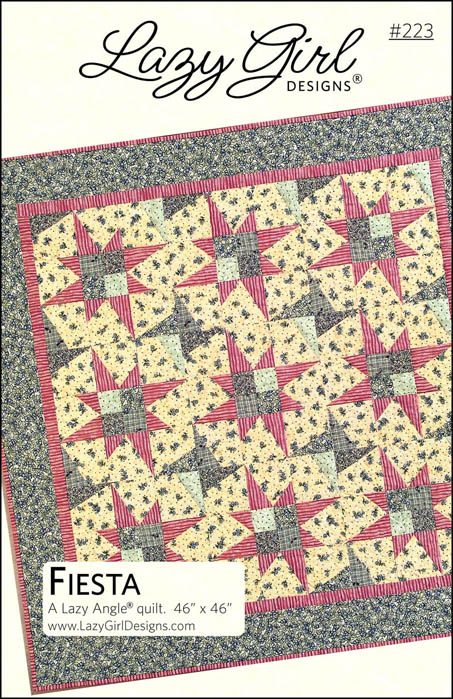 Secondary stars, easy piecing and quick.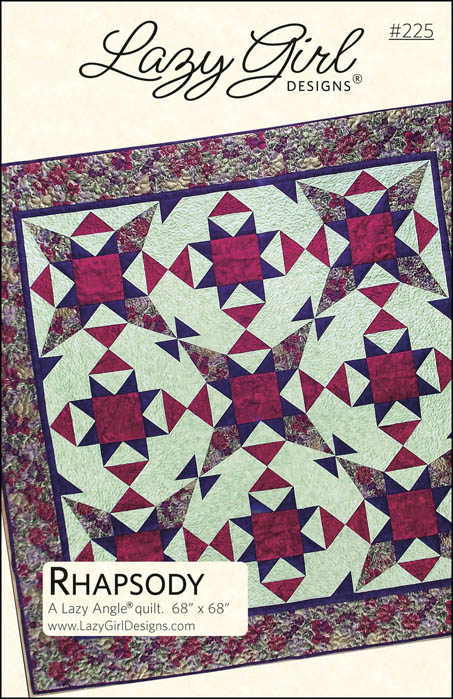 Throw in some flying geese for more fun.
New Technology!
The Lazy Angle is the first Creative Grids product to be packaged with the Microsoft Tag feature. 'Tags' are a scan-able new 'barcode'. Scan with your smart phone and you will be automatically taken to a video of me demonstrating the ruler. How cool is that? Going forward, all Creative Grids products will have this tag. You can scan the tag on the ruler packaging while it hangs on the wall a the store and see the demo. Keep the packaging and scan the tag to watch the video when ever you want.
Here's the video:
Creative Grids Lazy Angle ruler demonstration
You can even scan the tag from your computer screen. Just download the app for your phone (http://gettag.mobi), then hold your phone up to the computer screen until you see the little black/white square in the cross hairs on your phone. The tag will scan automatically and the video will load and run.
Hop over to the Checker Newsletter blog for more information:
http://www.checkernewsletter.com/?p=4522
Enjoy!
Joan