Day Z Dozen Blog Hop – Thank You For Hopping Along With Us!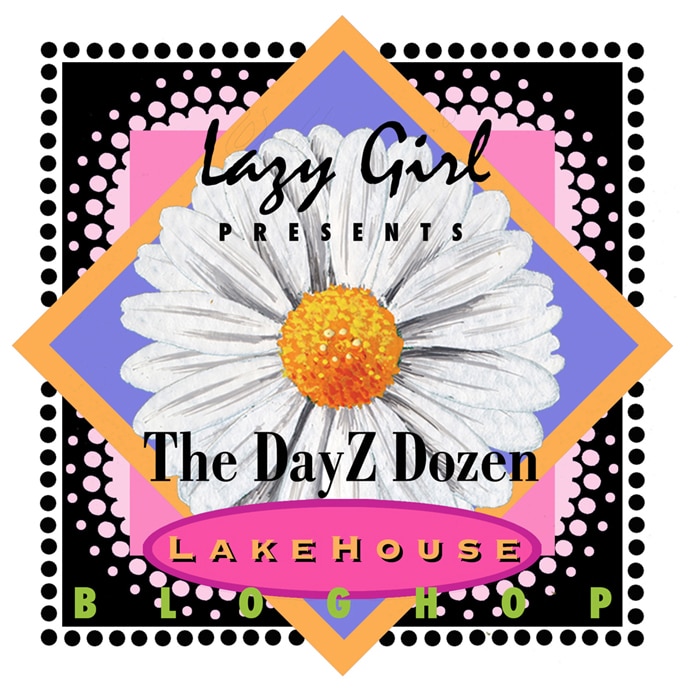 The Day Z Dozen Blog Hop posted its last feature yesterday. Click here if you missed any of the twelve scrumptious posts in the hop. Print a guide to the event at the end of this post.
All of us here at the Hop send a big 'Thank You' to everyone who has participated in or supported the event with promotions through email, newsletter, websites, etc.
Please let us know if your organization is not listed by posting a comment below and we'll add you to the list.
All of the items shown in the hop can be purchased through independently owned quilt shops. Check with your local shop for availability or to find out about ordering.
Are you new to quilt shops? Oh, then you must go read this.
If you need to find a quilt shop near you, check here.
Have you enjoyed the blog hop? Please consider posting a comment with feedback. Did you post a project on your website or blog that uses the 'DayZ' fabrics from LakeHouse? Let us know and we'll add you to the list.
Blog Hop Participants:
Joan Hawley of Lazy Girl Designs
Holly Holderman of LakeHouse Dry Goods
Tracey Brookshier of Brookshier Design Studio
Cindy Taylor Oates of Taylor Made Designs
Tammy Tadd of Tammy Tadd Designs
Karina Hittle of Artful Offerings
Megan Johnson of LakeHouse Dry Goods
Mary Lou Hallenback of HD Designs
Lori Allison of Allison Designs
Penny Sturges of Quilts Illustrated
Cheryl Winslow of Starshine Quilting
Blog Hop Supporters and Promoters
Checker Distributors
Needlecraft Inc.
Leisure Arts
EE Schenk
Quilter's News Network – Quilt and Sewing programs online.
Quilter's News Network newsletter
Quilter's Showcase Blog
Quilter's Buzz Blog
Quilter's Warehouse – Patterns!
Stitchin' Heaven Quilt Shop
Kaye Wood Inc.
Kaye Wood TV.com – Quilt and Sewing programs online.
Patchwork Dreams Quilt Shop
Creations SewClever Quilt Shop
Lapp Elisa Quilt Shop
Homespun Hearth shop and more.
Sew News magazine
Quilter's Way Quilt Shop 
Inside Number Twenty Blog
Jen Funk Weber's Blog
Living in a Material World Blog
Quilt-Blog.de Blog
KC Quilter Blog
Marketing Edge for Yarn and Thread Blog
de avonturen van Zipje en Zopje
Gunnel Svensson's Blog
Sharon Sews' Blog
Scruffy Quilts Quilt Shop
Ask the Computer Lady – she's crafty, too
Tennessee Quilts Quilt Shop
Calico Gals Quilt Shop/
Embroidery Treasures' Blog
Darla Fanton's Blog
American Sewing Guild of Houston
Nine Patch Quilt & Fabrics Quilt Shop
Fabric Lovers Unite! Quilt Store
The B-Line with Beth Mauro – Quilt Industry Blog
Seminole Sampler Quilt Shop Blog
Beth Ferrier's Blog
B&B Quilting and Gifts Quilt Shop
Sabra of Fabric Lovers – shares a purse.
Diane – shares a quilt.
Leave a Lazy Comment
13 Responses to "Day Z Dozen Blog Hop – Thank You For Hopping Along With Us!"
Trackbacks/Pingbacks