Tutorial: Add Purse Feet to Your Next Bag Creation
Lazies, Adding purse feet is a simple way to add a professional finish to your next bag creation. I recently showed purse feet on my Hobo Tote for Nancy Zieman's blog tour. And I used them on Mom's Margo here.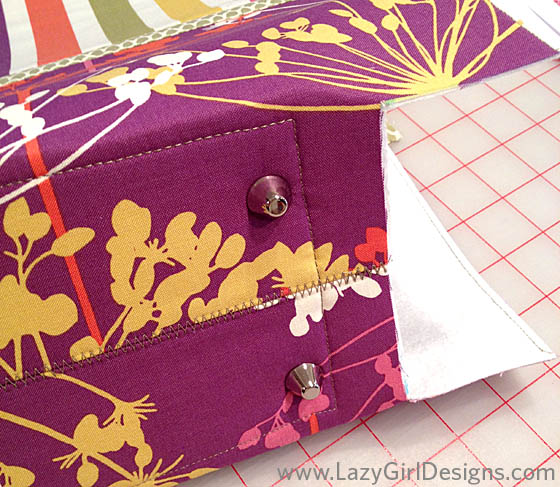 Here's the finished bag. Read more about the Hobo Tote here.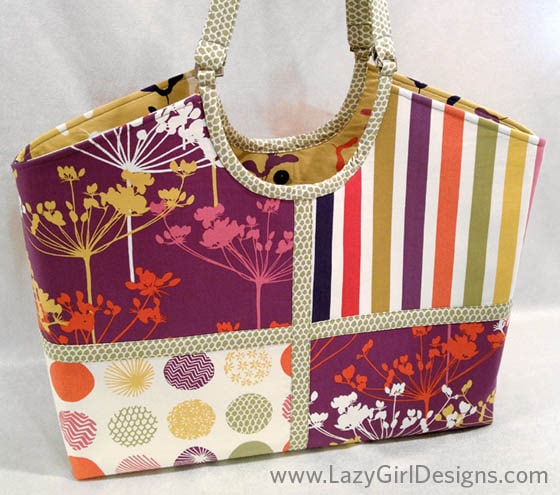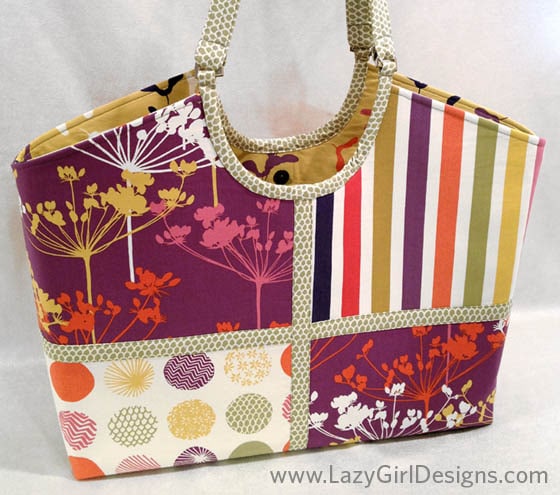 Purse feet should be located away from the corners and edges of the bag. Use a utility knife or other straight bladed tool to cut a small straight slit through all layers just big enough for the prongs and insert the prongs of the foot. Next, I use the tip of my Clover stiletto to separate the prongs. Slide the tip in between the two prongs until they are wide enough to match the holes in the washer piece.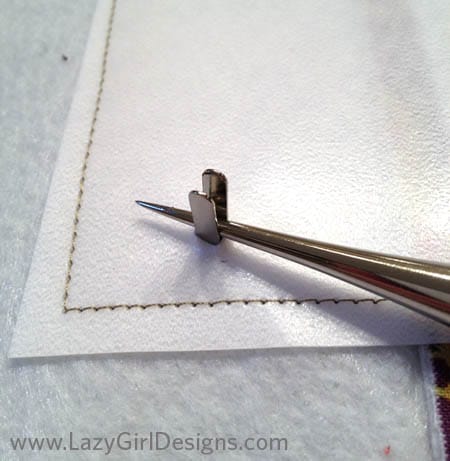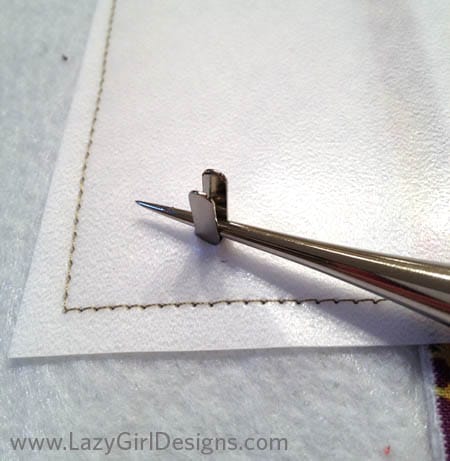 Leave the stiletto in place and put the washer on the prongs.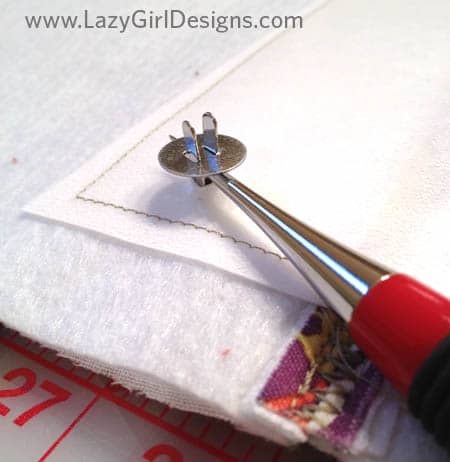 Remove the stiletto and push all the washer down the prongs. Continue to bend the prongs with your thumb and press them flat against your project.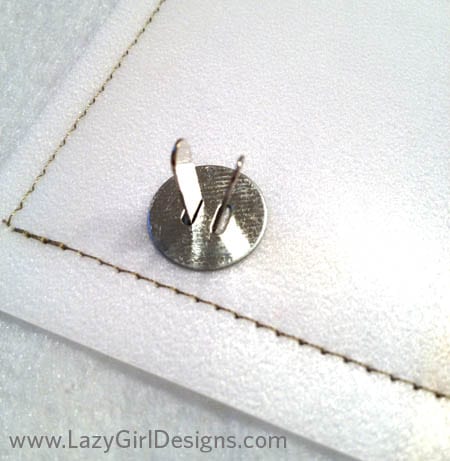 All four feet are in place. Here you can see that with the prongs folded down, the feet need to be away from the edge to give the prongs room without rubbing against the edges of the finished bag. This particular project calls for four feet, but you could add more to support the middle of a bag this length. All of the prongs and washers will be concealed by the bag lining.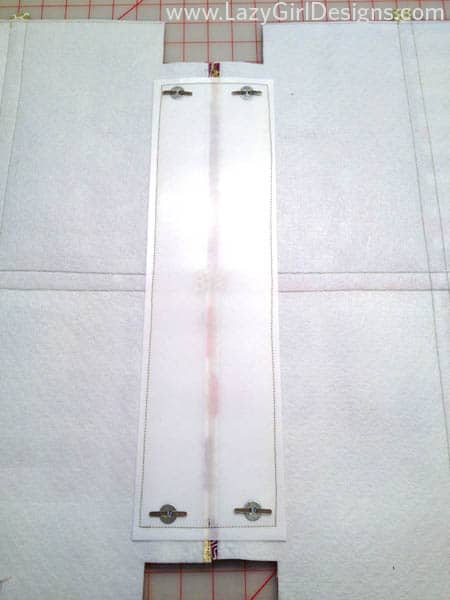 Here's the outside bottom of the bag, showing all four feet in place. They look great and putting them in was a breeze.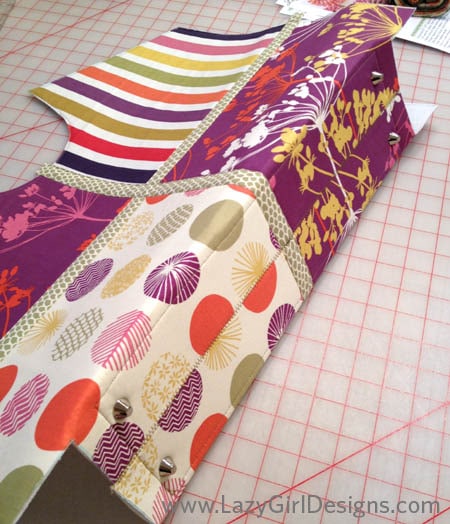 I used Nancy Zieman's 9/16″ size purse feet from Clover. They come four to a pack in two sizes and two finishes.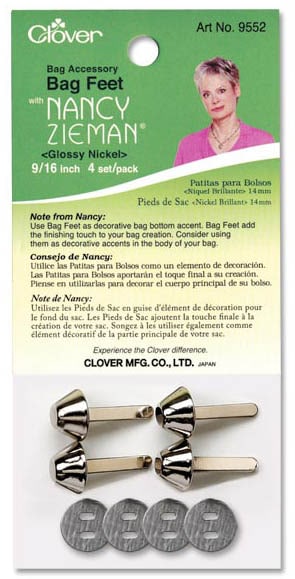 Pin this post on Pinterest! Consider adding this finishing touch to your next bag to give it that little extra something that sets it apart.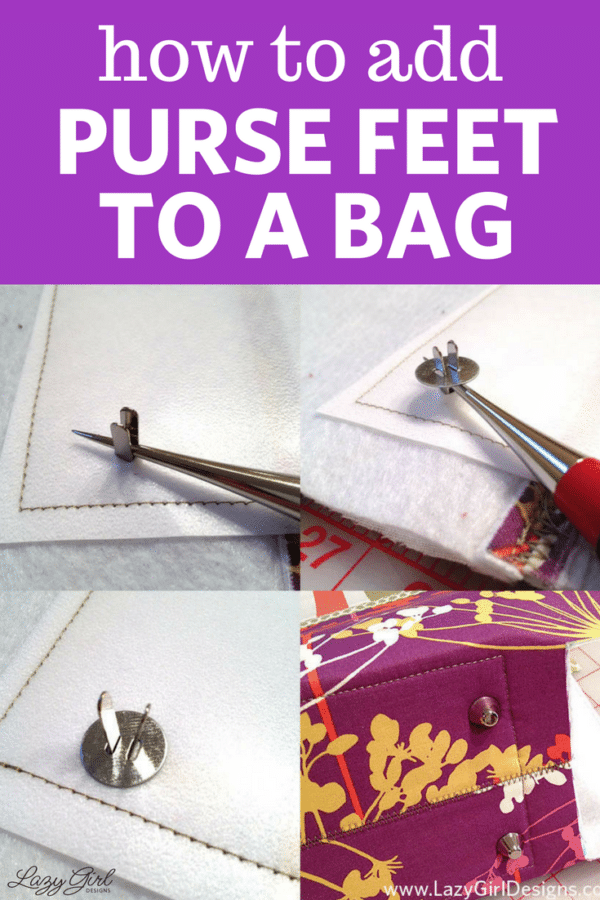 This past Sunday was Easter. In case you missed the hubster-bunny and I on Facebook, here we are in our Easter best hoping you had a nice holiday.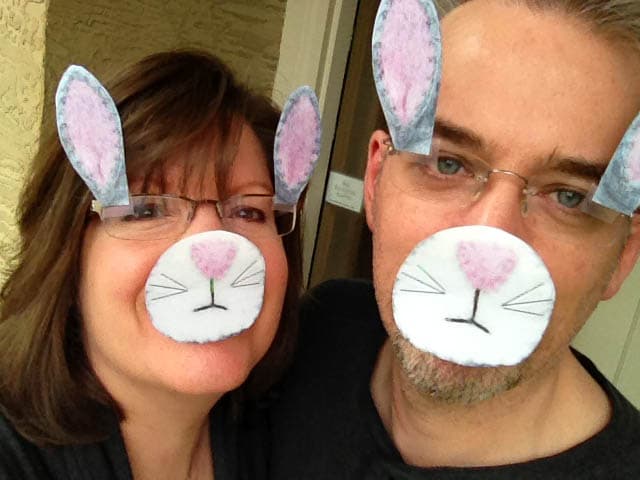 Enjoy!
Joan
If you're new here, subscribe to our blog feed to keep up with the latest in Lazy.
Join the Lazy Fun at Facebook