Teacher as Student: My Class Experience
Lazies, Last week we toured my Craftsy experience behind the scenes and what it was like to tape my class. Next week, my class launches! This week, let me tell you about my experience as a student, how I choose classes, the ones I've taken and why. I've been sewing since I was 12 years old. I've made my own suits/dresses, home dec, quilts, bags, etc. I've been around the sewing galaxy for a while, I've seen a lot and I know a lot. I'm self-taught and there is always more to learn.
Here's a peek at me on the set!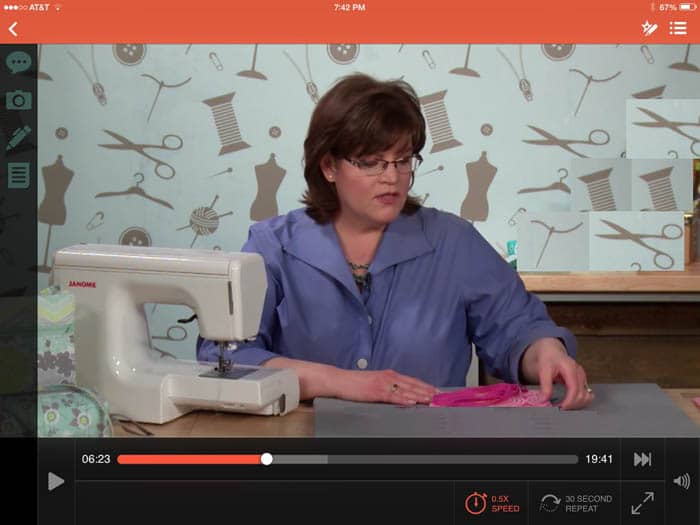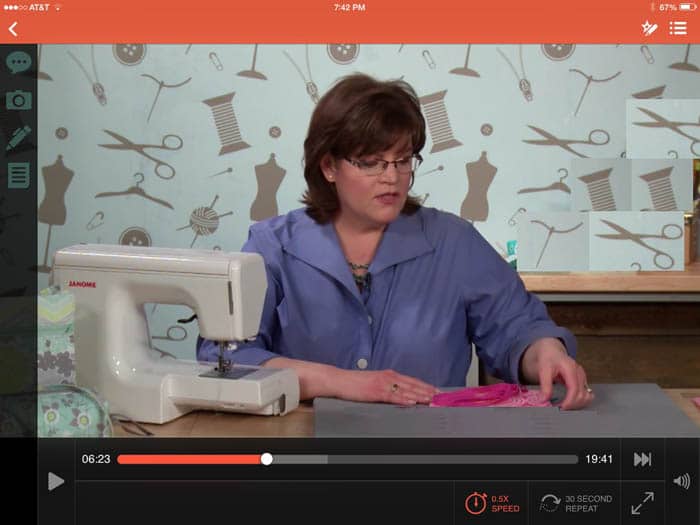 Getting busy on the Craftsy set!
Why I Take Classes
Classes are a great way to learn. I've taken classes at quilt shops, stores and now at Craftsy. I'm not always focused on the project of the class so much. I'm more interested in watching someone do it and tell me all about it: techniques, tricks, how to use tools, work with supplies, etc.
I take classes that help me expand and be better at my craft or interest. The class project is either a bonus if I'm interested, or just the stage upon which to show me the good stuff.
Here are the Craftsy classes I'm enrolled in and why: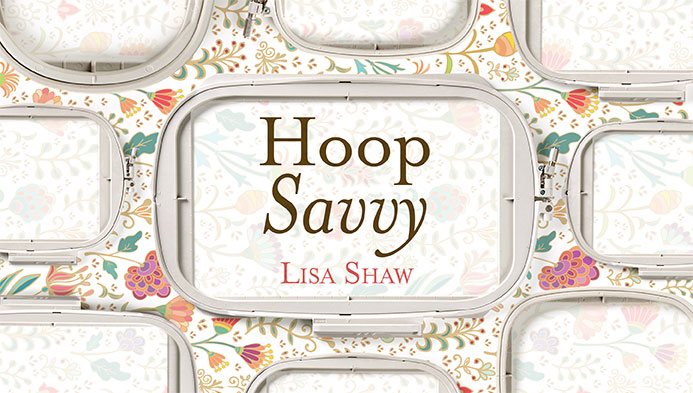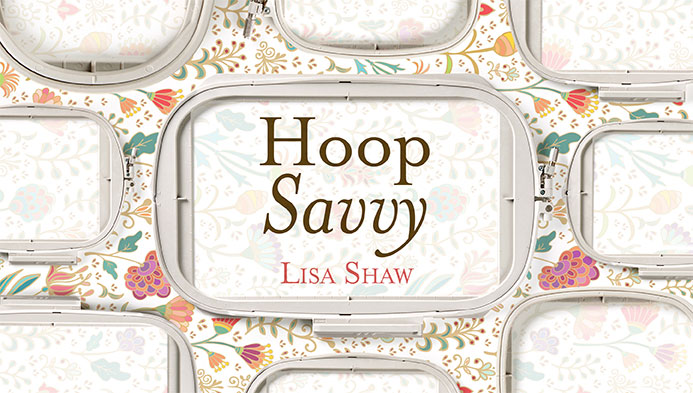 Hoop Savvy with Lisa Shaw
My friend Lisa Shaw knows her way around the embroidery world. For me – that's another planet in our solar system. I know about it, I haven't visited there. Hoop Savvy is a basics class that introduced me to the lingo, tools, tricks and how-tos of embroidery. What can be embroidered and how. Stabilizers and different hoops. Problem areas and how to avoid them. Tricky situations and how to handle them.
Simple as that. All of those things were hurdles for me, keeping me on this planet rather than launching me to the planet of embroidery. I get it now. I'm prepared to travel to the embroidery world. More from Lisa in an upcoming post!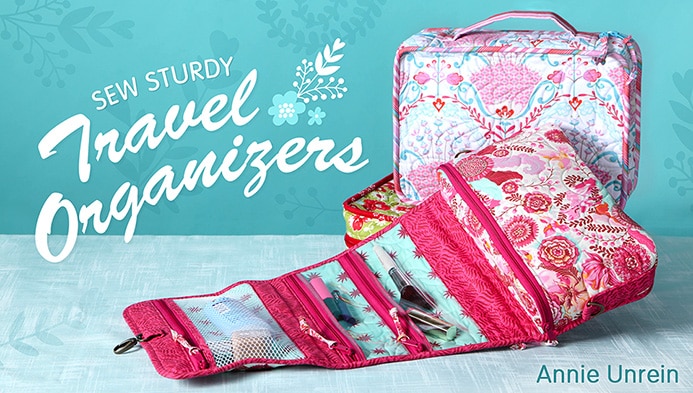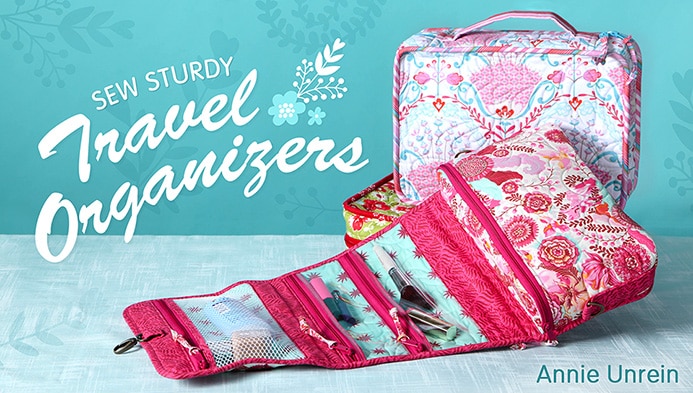 Sew Sturdy Travel Organizers with Annie Unrein
I've known Annie for more years than I can figure out at the moment. How's that – let's call it a long time. She's a bag lady, like I am. I love her zippers and Soft & stable, too. Taking Annie's class was a treat for me. I got to see my friend in action, working with vinyl, zippers, mesh and more. Annie masterfully presented a variety of elements which could intimidate, and did it all with a really pleasant and inviting demeanor.
As a bonus, I was able to learn more about Annie's fantastic zippers, how to work with zipper tape and add zipper pulls. Annie has a nice technique for hiding the seam allowance at the edge of the fabric tape – nicely done Annie!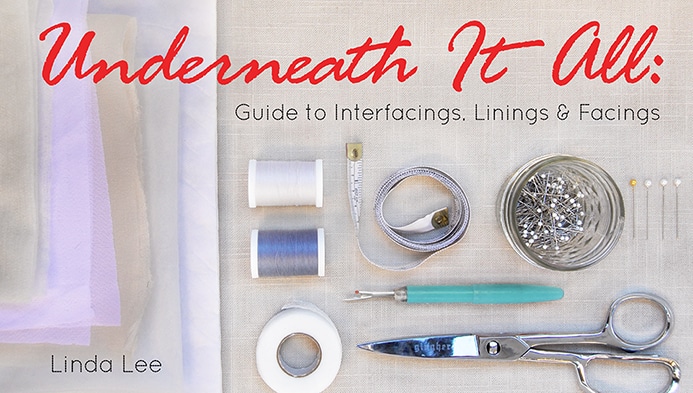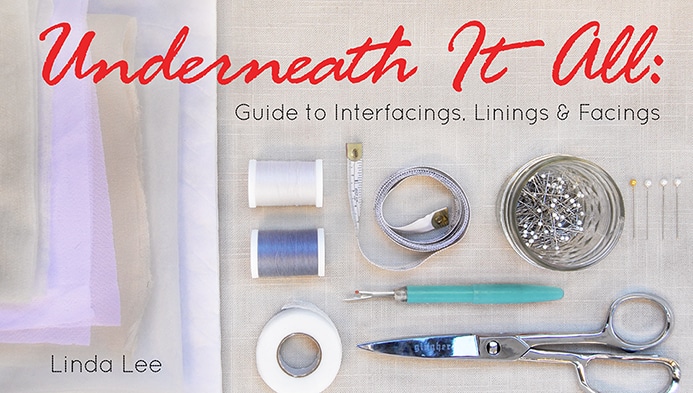 Underneath It All with Linda Lee
Linda Lee is one of those big staple names in the sewing arena. I loved her class all about the world of things under the surface of the fabric. Namely interfacings, linings, etc. It is always quality time when you can learn from a pro. Linda knows her stuff and presents this huge field of information in an organized and sensible way. I was describing this world to my hubster after taking the class. I said clothing construction is like bringing together three main worlds of ingredients: fabric, support material, pattern. Matching the fabric to the right pattern is tricky. Knowing what interfacing to pair it with is tricky. Stretching beyond the ordinary, into the 'I didn't know you could do that', is fabulous!
Linda showed a long coat made of a large-fibered loose weave fabric that would have caused me to run screaming. She simply interfaced it and it became a very workable and wearable material. There's the love right there. Being able to make the materials sing together and be better. Really cool stuff.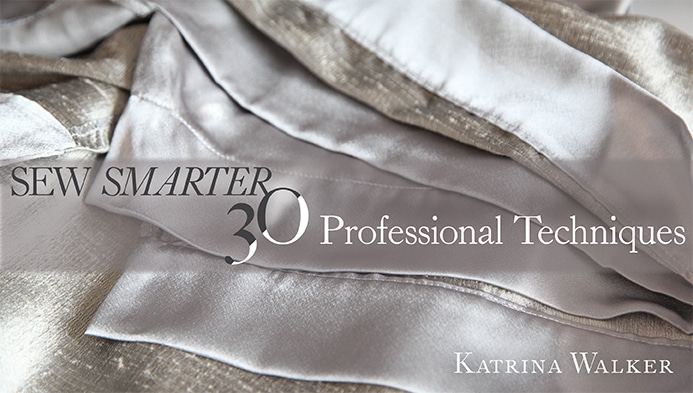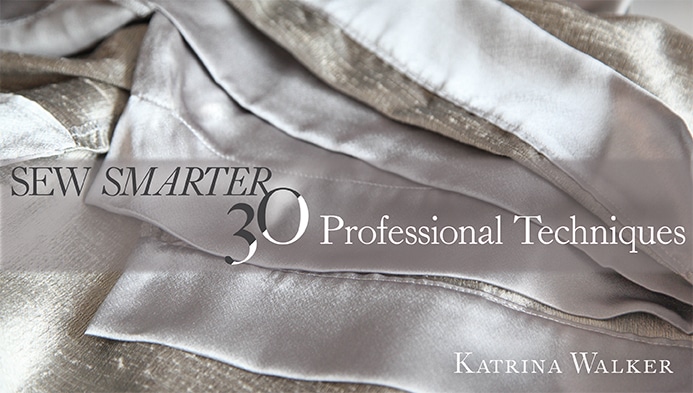 Sew Smarter: 30 Professional Techniques with Katrina Walker
I enrolled in this class because I wanted to know what I don't know. What does Katrina know that I should know? Simply put, Katrina shared a wealth of information covering a wide range of topics. I didn't count, but I'm sure there were more than 30 nuggets of gold in there.
There's one big show-stopper lingering in my mind. Katrina layered and sewed two pieces of fusible interfacing to each other. That's right – she stitched fusible interfacing to itself. I must say, that caught my attention. Then she trimmed the seam allowance and the other edges, too. What on earth is this woman doing? Really cool stuff, that's what. It was all engineer-y and the kind of thing where you put the items' attributes to work in a new way. I can't wait to find a project to use that little gem.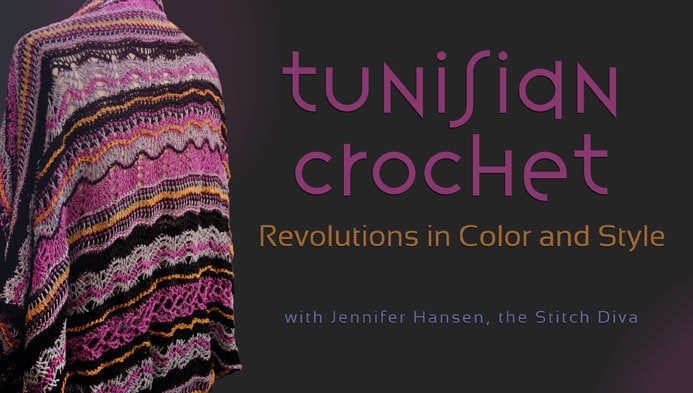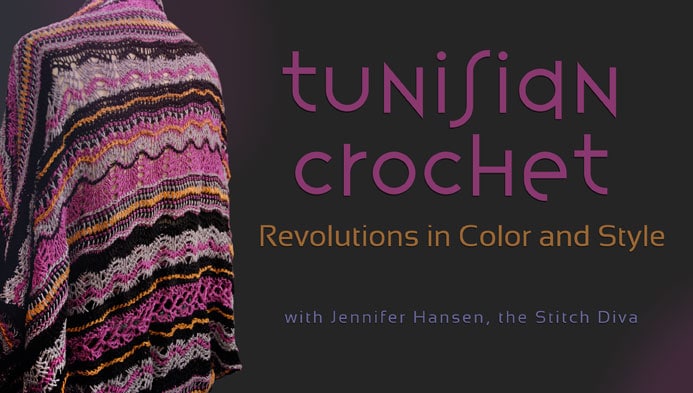 Tunisian Crochet with Jennifer Hansen
I've been crocheting since I was 13 years old. Again, I'm self taught. I discovered Tunisian crochet years ago and made a few afghans. I hadn't crossed paths with this type of stitch in a while, so I was excited to see this class. Jennifer offers a training ground for learning the ins and outs of this cool stitch. A simple beautiful square silk spa cloth is the first class project. Delightful – small, easy, get comfy – thank you!
Summary
Sooooo, now I can embroider some fabric, make it into a bag, use the proper interfacing, use great tricks to construct the bag, then carry my crochet project. Yep, that sounds about right!
How to Choose Classes
I'm already thinking about the next class I'll take. It might be a cooking class. Hmmm. Each Craftsy class page has a lot of info to help me decide: class intro video, class description, lesson descriptions, and student reviews.
You'll also see how many students have taken the class – that's kind of nice, you know?
Craftsy, Take Me Away!
When you need to find your way to Craftsy, there will always be a link in the sidebar of my website. If you haven't already done so, hop over to Craftsy and create your user account. There is no cost to do so. It's just a username and password. Then surf around a bit and check out the classes, patterns and supplies they offer.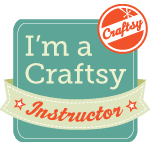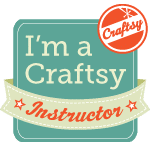 Enjoy!
Joan