Lily Pocket Purse is Fat Quarter Friendly
Lazies, A fat quarter bundle is a quick and festive way to dress our new Lily Pocket Purse design (LGD128). Instead of using yardage from the bolt (listed below), I used a collection of 7 fat quarters in this scrumptious brown floral from Marcus. No need for shy prints on our new Girl, I chose the fun, busy, festive prints from this bundle.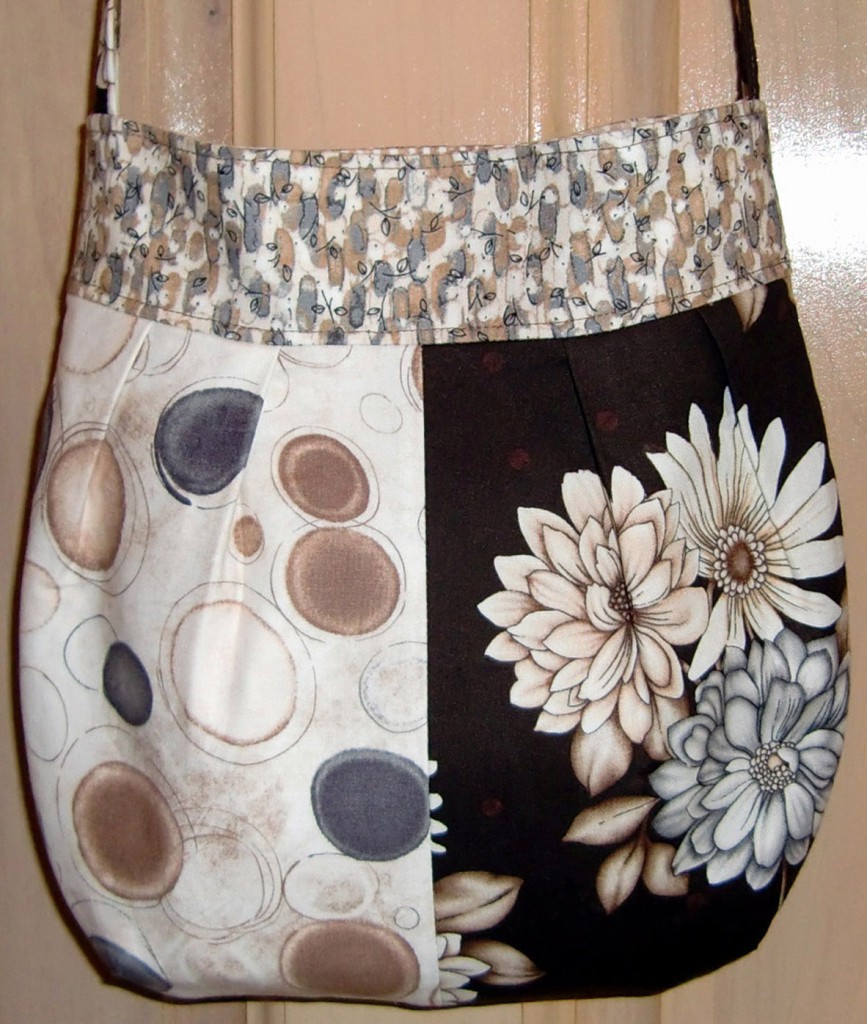 Lily's front pleats make geometrics and large prints even more fun. The long ovals of the waistband fabric creates great direction, creating a fun fragmented line pattern.
I picked up this bundle more than a year ago and I don't remember the name of the line, but it's by the fabulous Michele D'Amore – love her designs!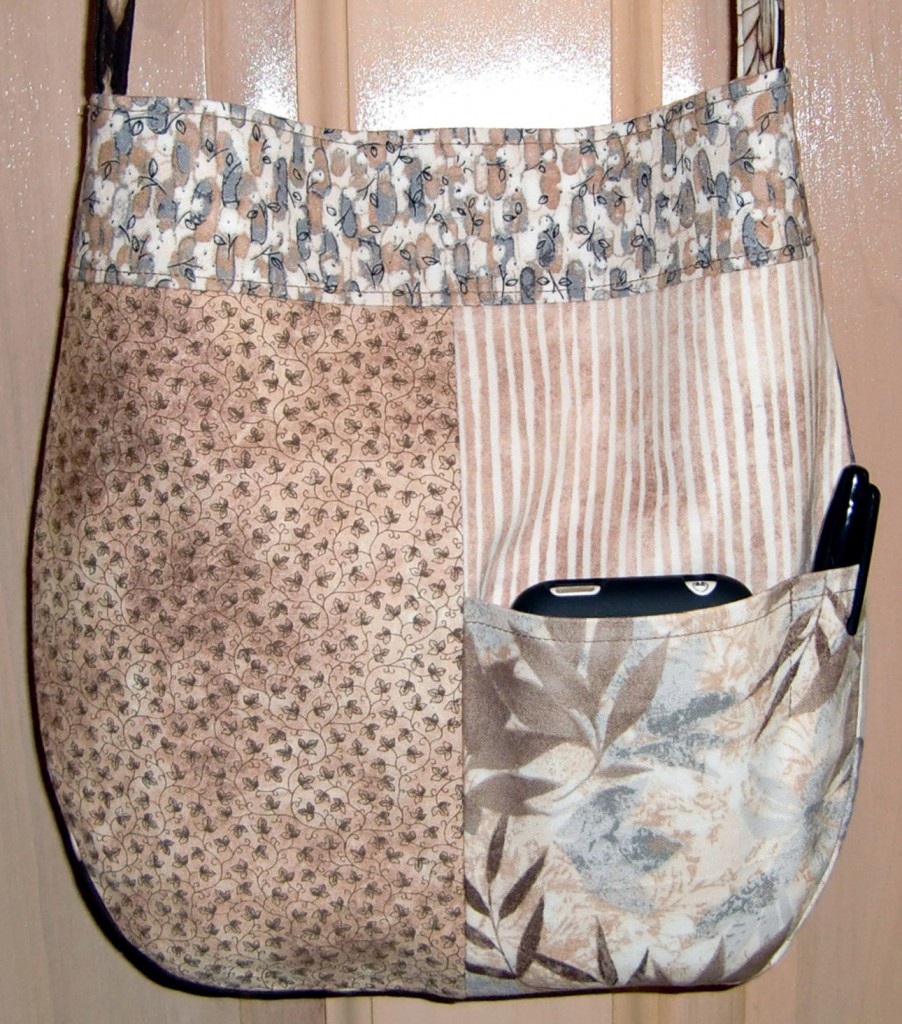 This Lily is an early prototype. The back pocket is a bit deeper on the final design to offer more security, great for a phone or small digital camera.
You know we all like to see inside, so here you go.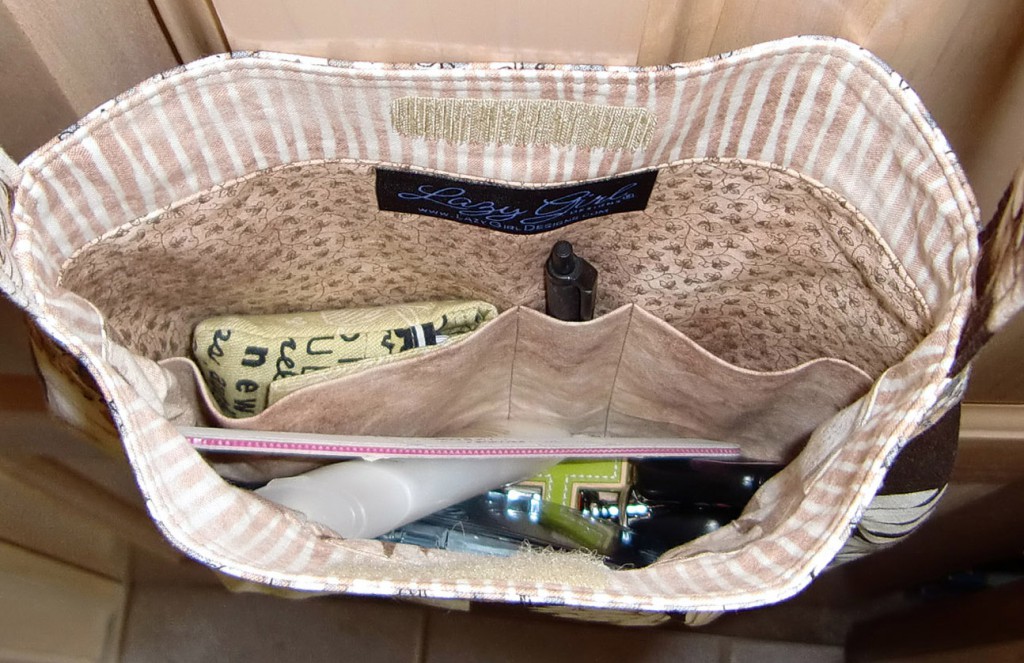 In case you missed it, we introduced Lily last week with some notes about design features and supplies. Here's that blog post: Coming in September: Meet Lily!
These retailers are already offering Lily on their websites. If your store is taking orders, please post a comment with a link below.
Sew Thankful
Quilter's Warehouse
Mon Aiguille
Fabric Lovers
Email to Rush's Dry Goods (Canada) to inquire
Fabric requirements for yardage from the bolt:
1/3 yd of two main cover fabrics
1/2 yd handle and pockets
1/4 yd waistband
Lazies, round up your fat quarters. Lily will be here soon! Lots more details and discussions of Lily to come…
Enjoy!
Joan