Giveaway Day Winners and My Holiday Wishes to You!
Lazies, I loved all of your comments on last week's Giveaway Day blog post. Your clever responses to finishing the sentence 'I'm so Lazy…' left me chuckling and delighted all week long. Thank you all for joining in on the fun, getting in the Lazy spirit, and sharing your lovely humor.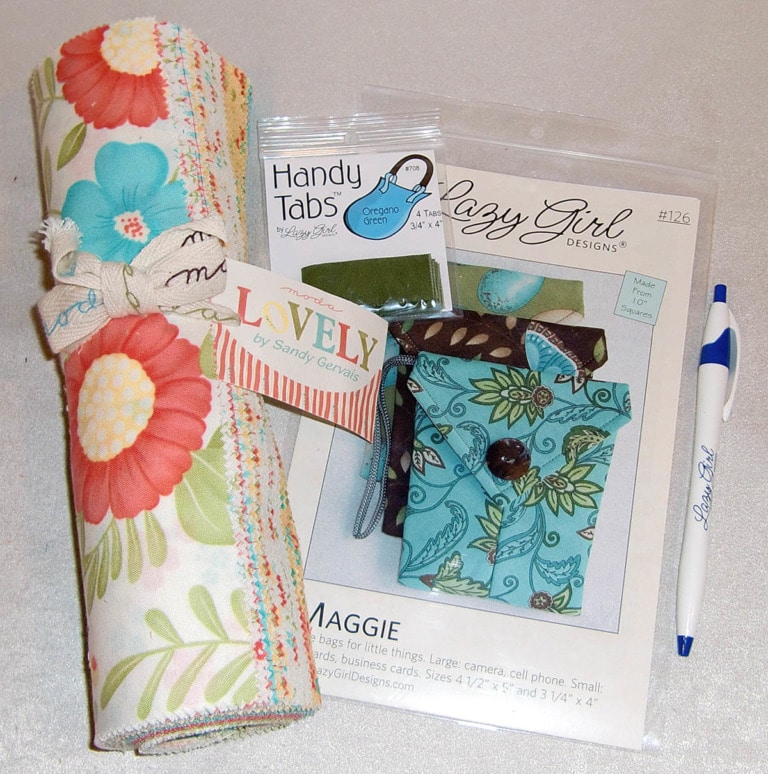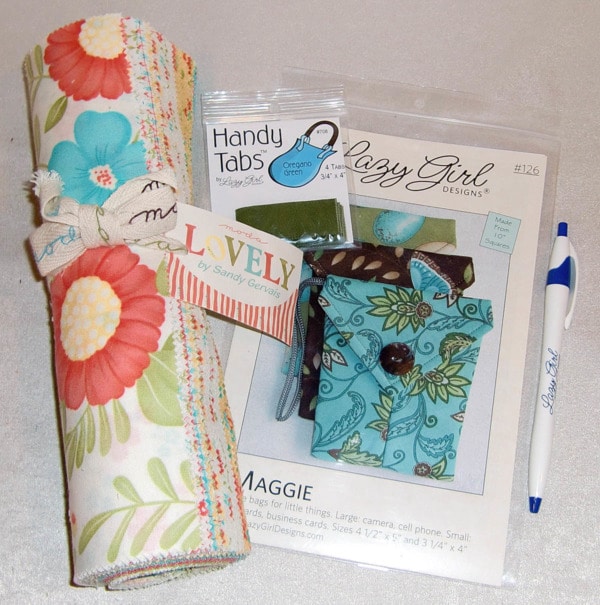 Lazy Girl Designs Maggie pattern kit
We received over 770 comments! It was very difficult to choose just two, so I'm including a third winner and giving away three kits.
Winning Top Comment from Kristy James:
"I'm so lazy it scares me! I LOVE the Maggie pattern, I made several of them last year for Christmas. I need to pick up the Suzi pattern, but haven't had a chance. I'd love to see you come out with some more quick patterns. I love the purses and things, but I have such little time to sew, I need projects that go together quickly. I hope you have a Merry Christmas!"
Winner Jenny Kerwood
"I'm so lazy that even my wrinkles have wrinkles!"
Winner Judy Parker
"I am Sew Lazy…Girl I did ALL my Christmas shopping online…and I forgot to order Maggie for me and 2 of my dear friends….I am sew Lazy…Girl that I Miranda is waiting for me…and Claire is jealous…Chloe is visiting a friend…..and Chelsea is lazin on my back….my fanny is too big so I need to get moving and not be sew lazy…oh wait…Lazy is my addiction…..hehehe…Blessings and Merry Christmas to you all"
Happy Holidays!
Lazies, I wish you the happiest of holidays! Take care of yourselves and each other, enjoy the specialness this season brings, celebrate life, embrace your loved ones, find some down time and recharge your mind, body and soul. Thank you for another wonderful year of being Lazy together. I'll see you next year.
Love and hugs,
Joan