Make Quick and Easy Pockets Where You Need Them
Lazies, Have you ever felt yourself wishing for these little things? An extra place near the door to hold my keys. An easy way to hold my cell phone at the outlet when charging. Where are my sunglasses? Meet Hang On, our newest Girl. She's a helping hand, or pocket, to hang where needed. I especially love her for housing my cell phone, or holding the keys at the door. Hang On is another Stiff Stuff craft pattern, made from a 10″ square. She is quick as can be so get ready to make a ton.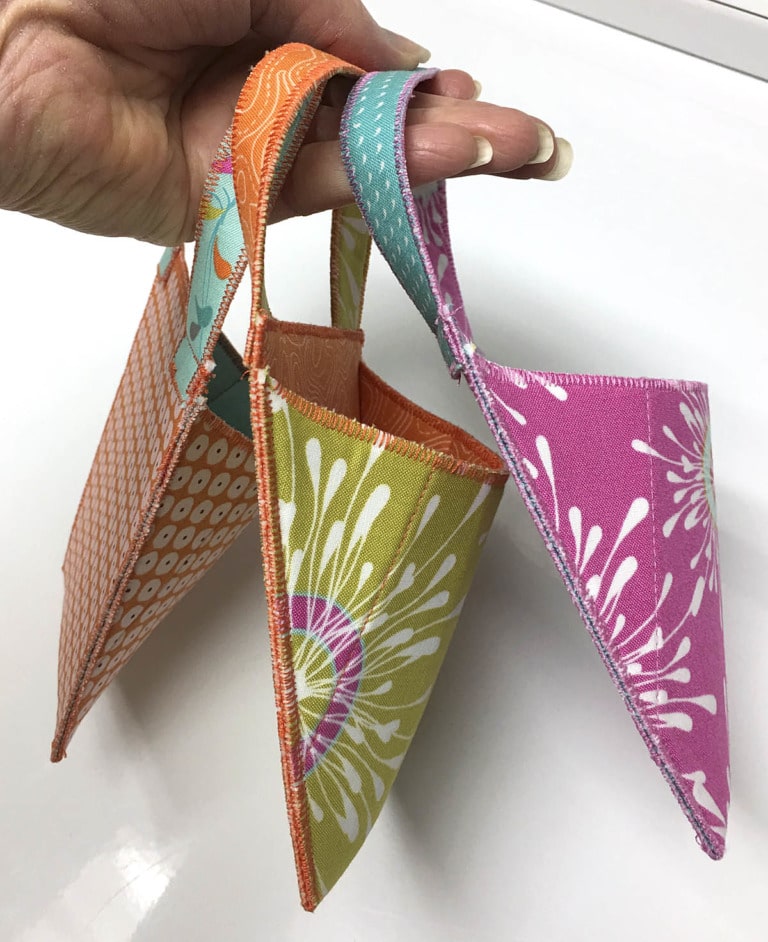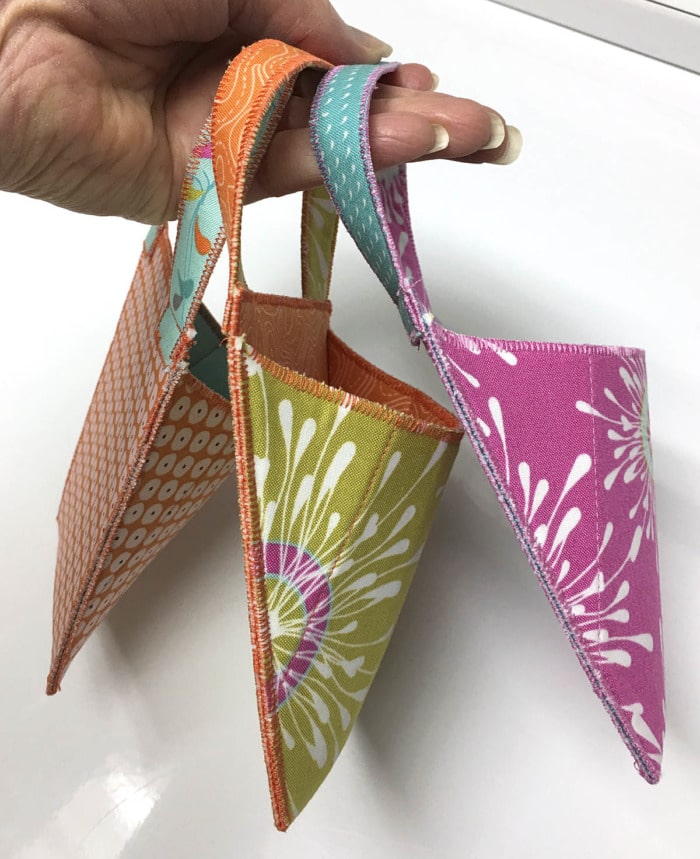 Look at all those great curves! Hang On has a flat back so she hangs nicely against the wall or door.
Ground Rules
– One project from one 10″ 'sandwich' composed of fabric, Fusi-Bond Lite and Stiff Stuff.
– Layer cake friendly!
– Meet the original Stiff Stuff craft patterns here.
Hang On, LGD142
I'm not sure it could be any quicker! Cut two pieces, stitch, fold, and fun! Then fill with necessities, like chocolate and hang close by.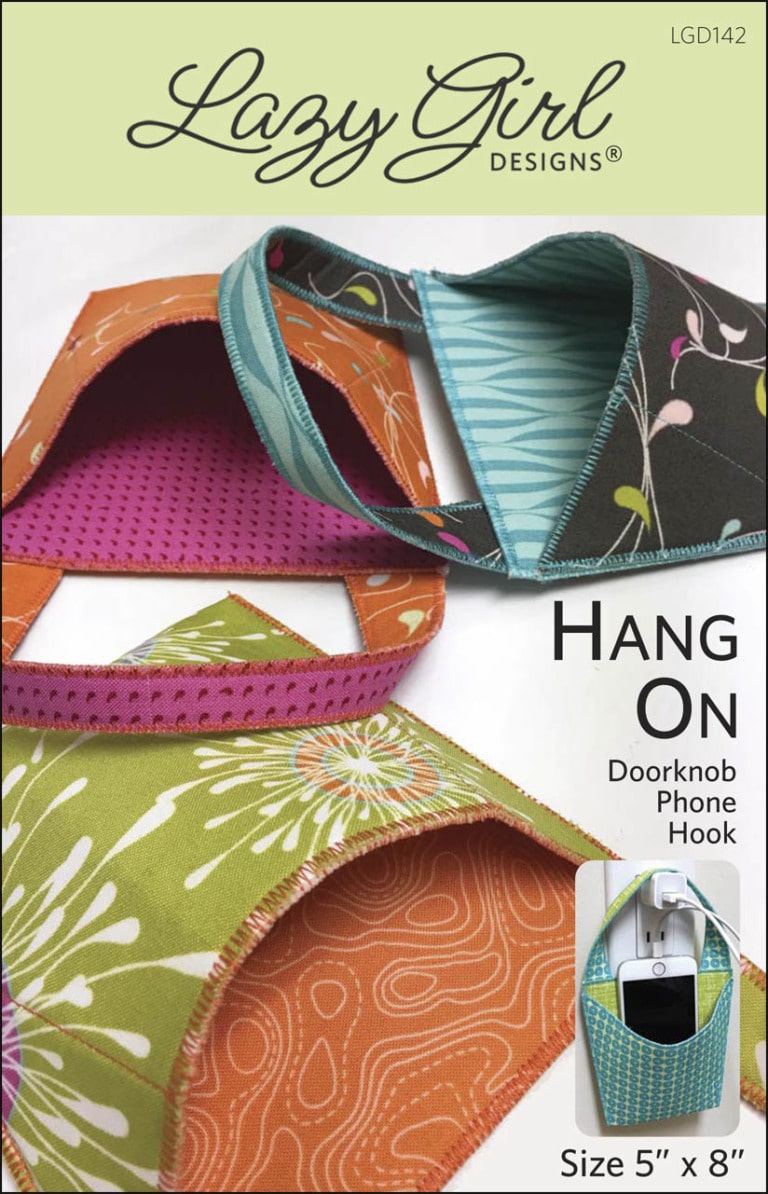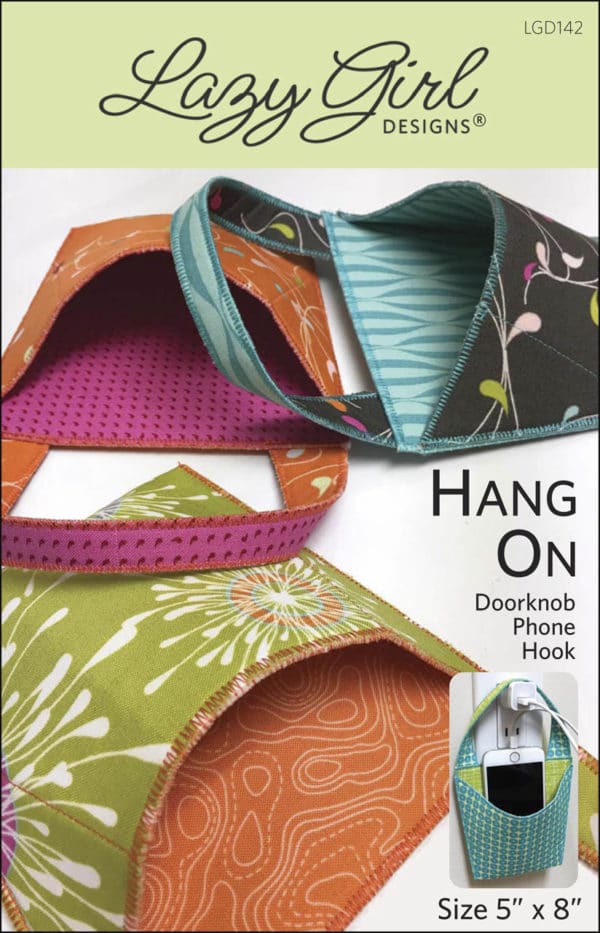 She's bowed at the front for extra roominess. And the handle is like a hat trick – it bows forward, too. This simple engineering means the handle hangs directly over the pocket.
Perfect!
Hang On a hook by your phone charger and wrangle those cords!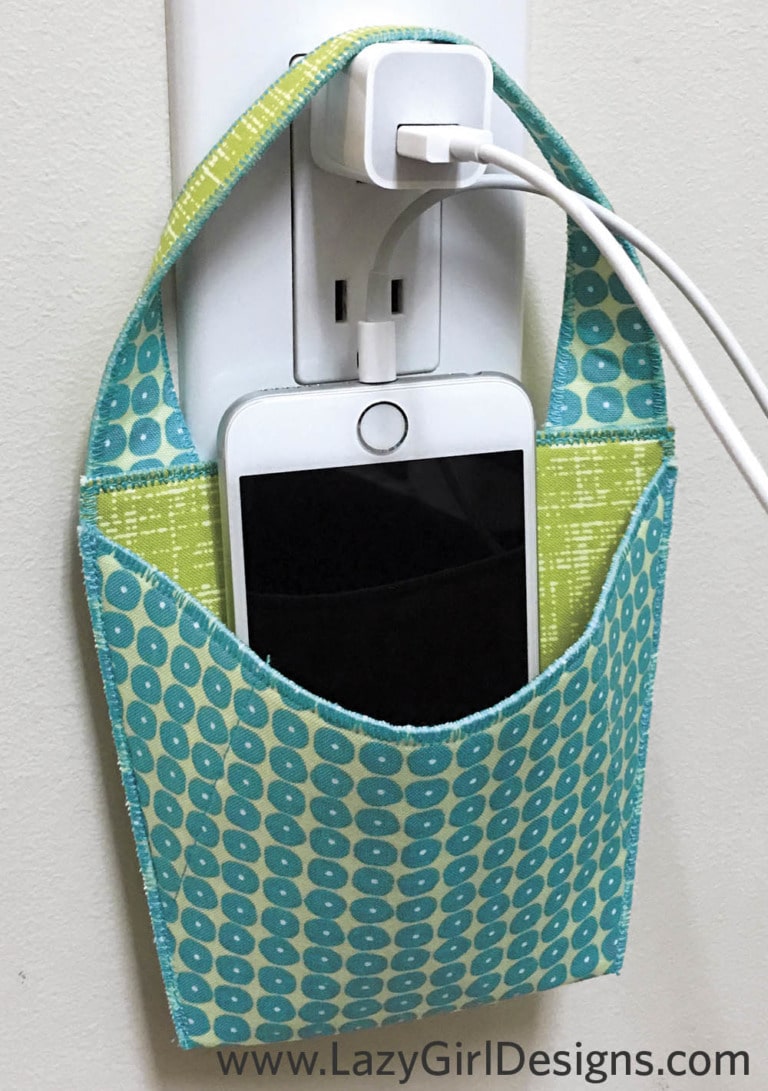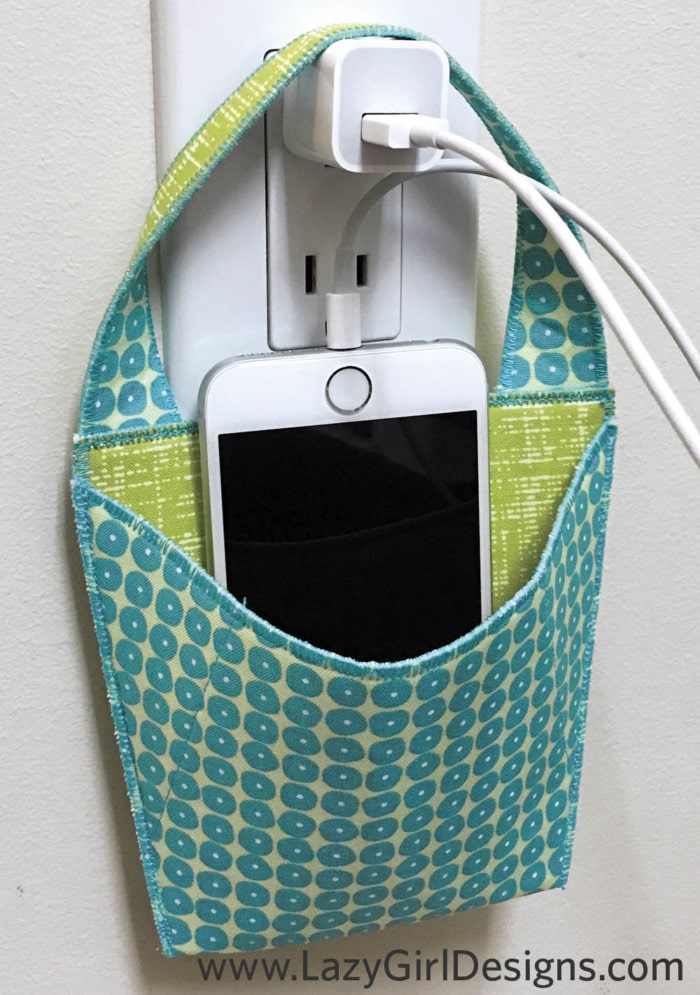 Organize supplies in the office or sewing room.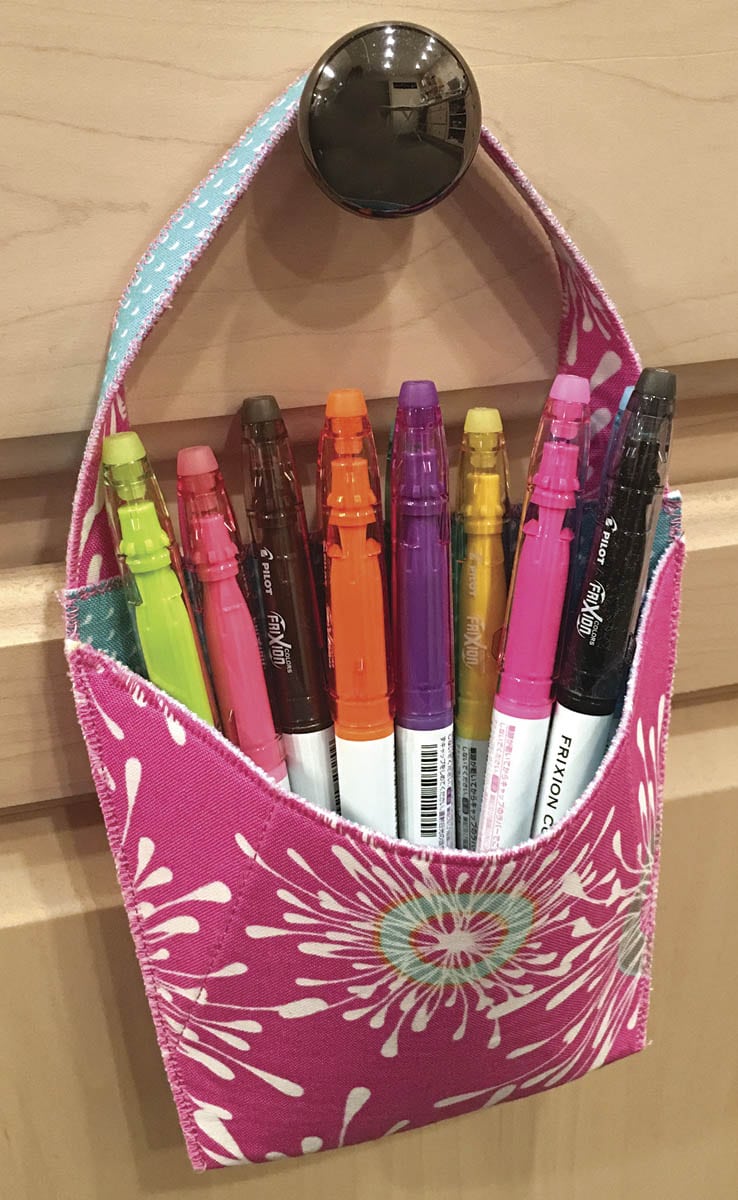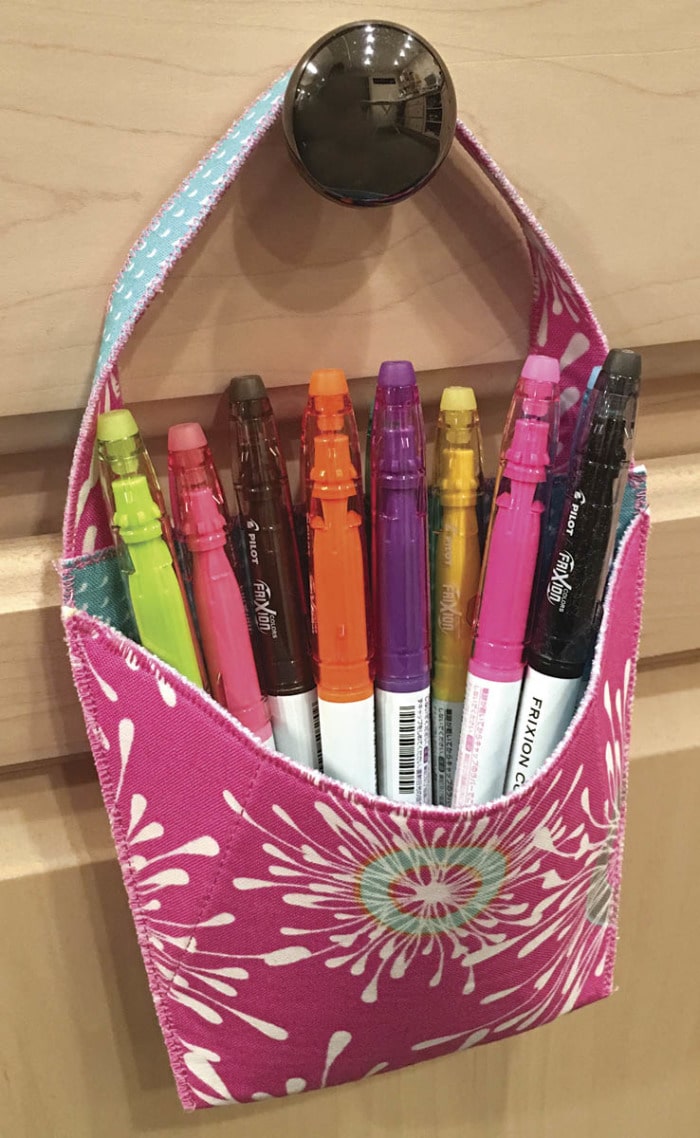 Where are those sunglasses and keys?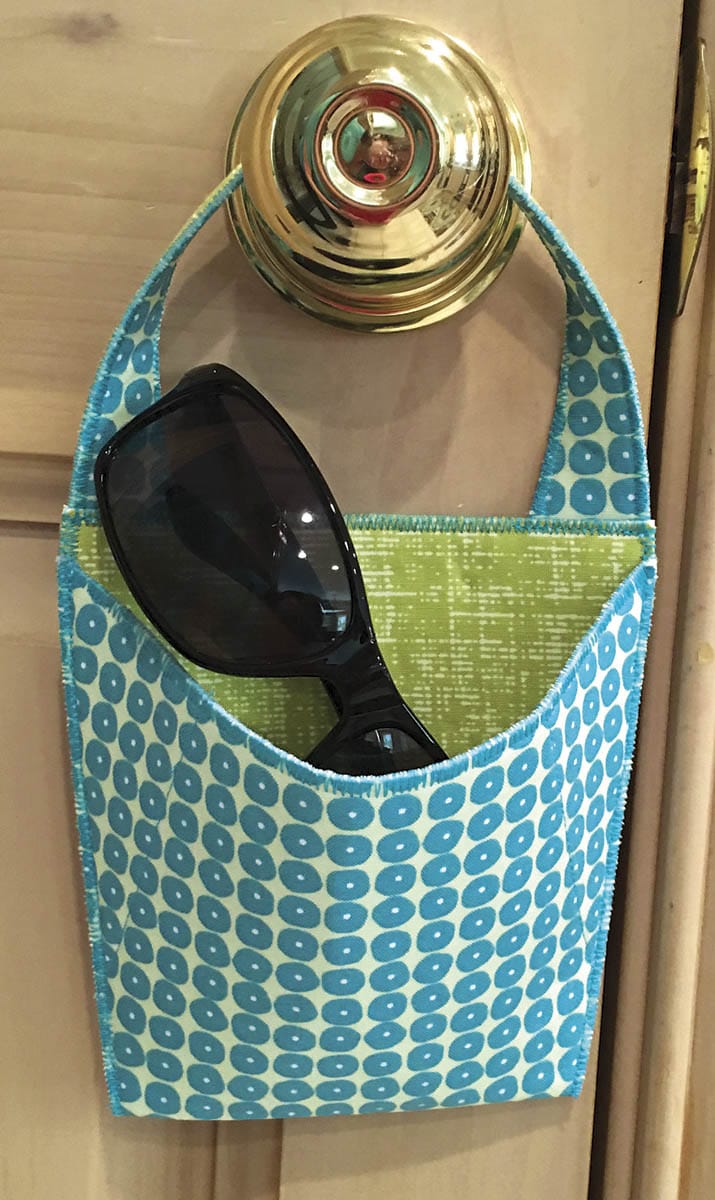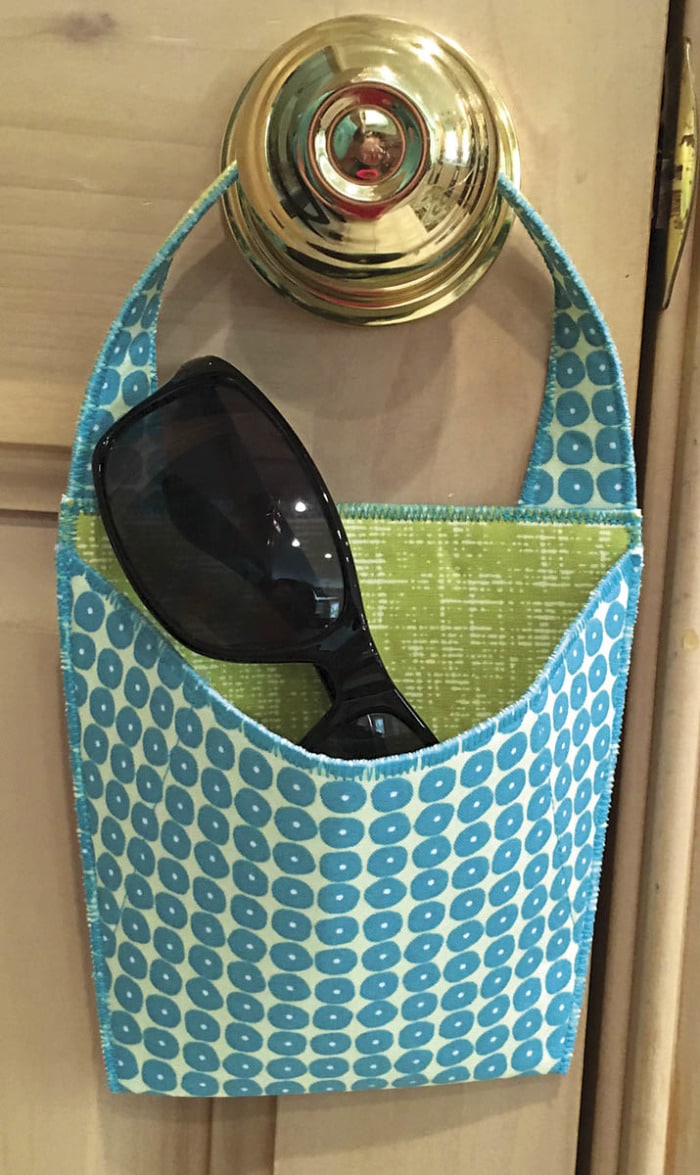 Construction is easy. Just zigzag the edges and make a few seams. The project folds at the bottom, so directional prints may be a challenge on this design.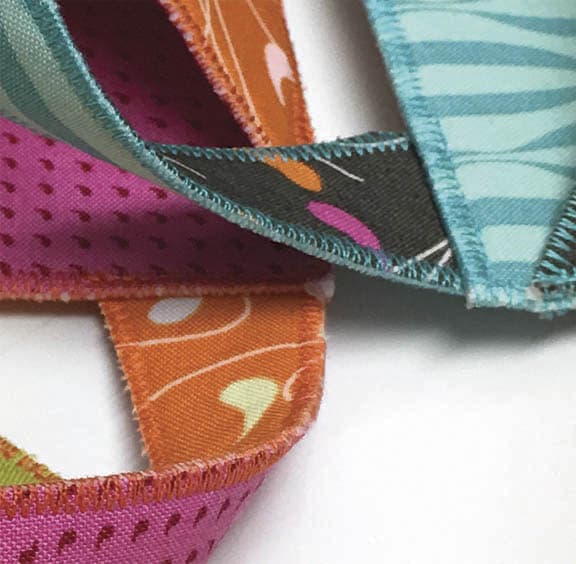 Lazy Girl Interfacing
You'll need our Stiff Stuff and Fusi-Bond Lite for this project.
The unique properties of Stiff Stuff from my Lazy Girl Interfacing line brings these designs to life. Stiff Stuff is like the perfect hybrid between stiff/crunchy/thick interfacings and foam. Stiff Stuff has structure, but is forgiving, lightweight and thin.
Try our Stiff Stuff Craft Pack, item SLG107SQ. Each pack includes four 10″ squares. Also available on a 10yd (SLG107) or 20yd (SLG10720) bolt.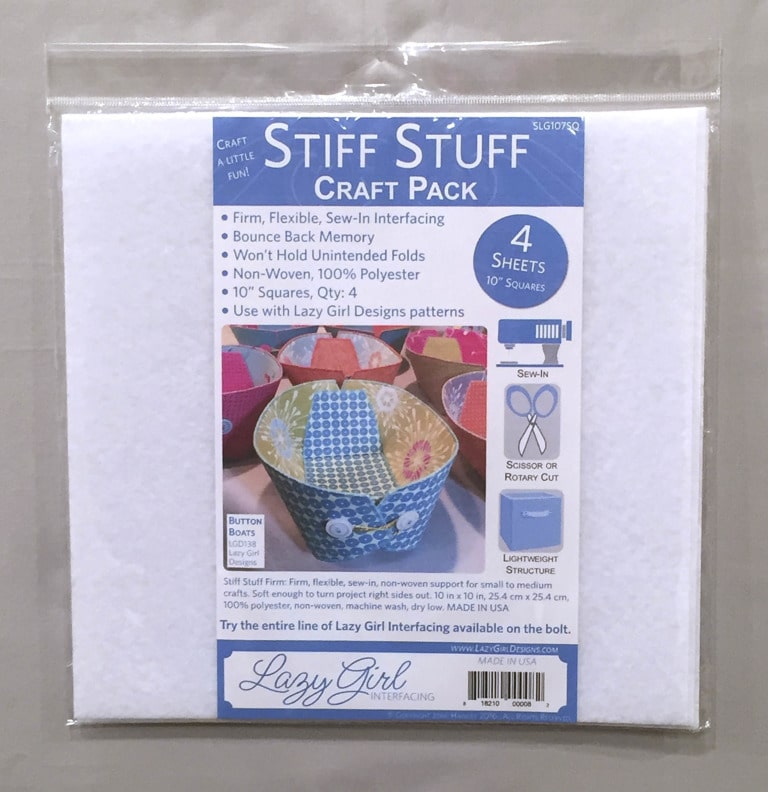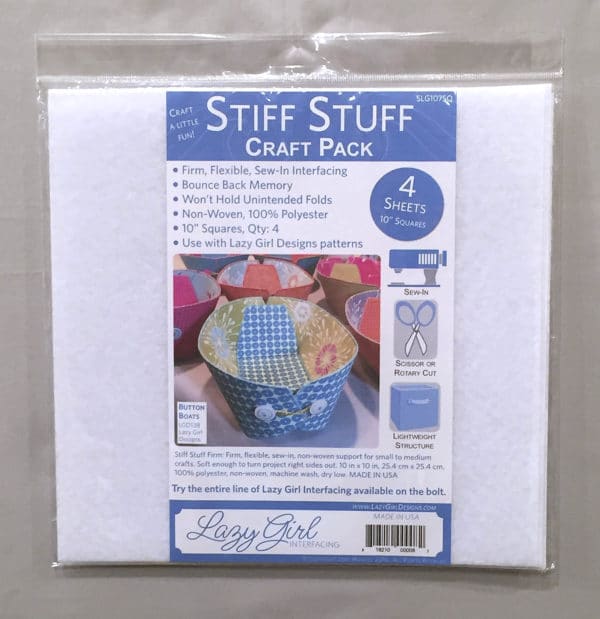 Fusi-Bond Lite
You are also going to need some of my Fusi-Bond Lite SLG101 adhesive web to tie everything together. Fusi provides an amazing bond with the feel of 'cush', like a gel insole between your fabric and Stiff Stuff. It's quite interesting and nice.
Slicker Templates
The pattern includes templates. Check out my handy tutorial for laminating your own paper templates.
Tutorial: Slicker Templates
Are you already stitching in your mind? I am! Yum, look at those colors!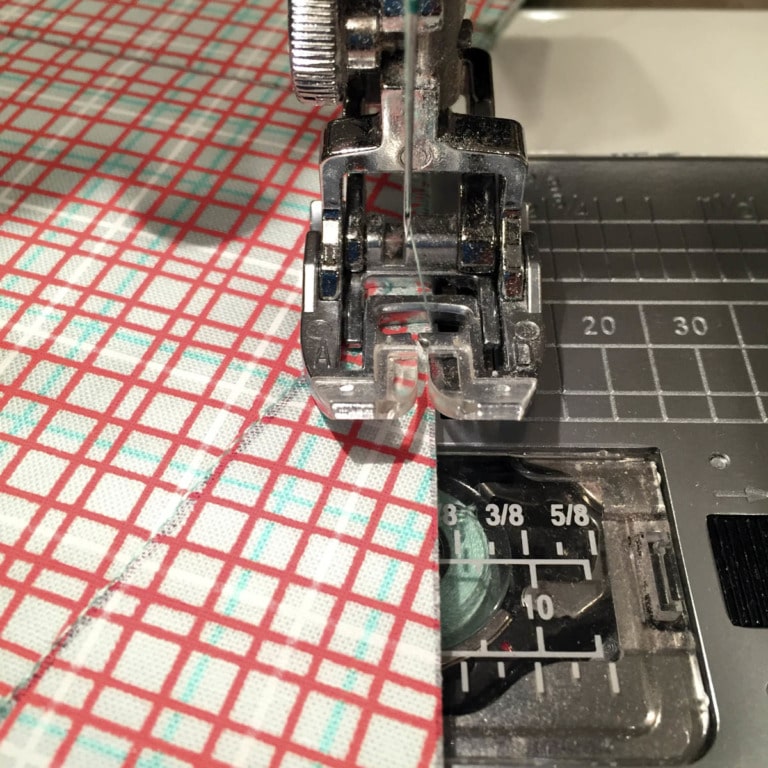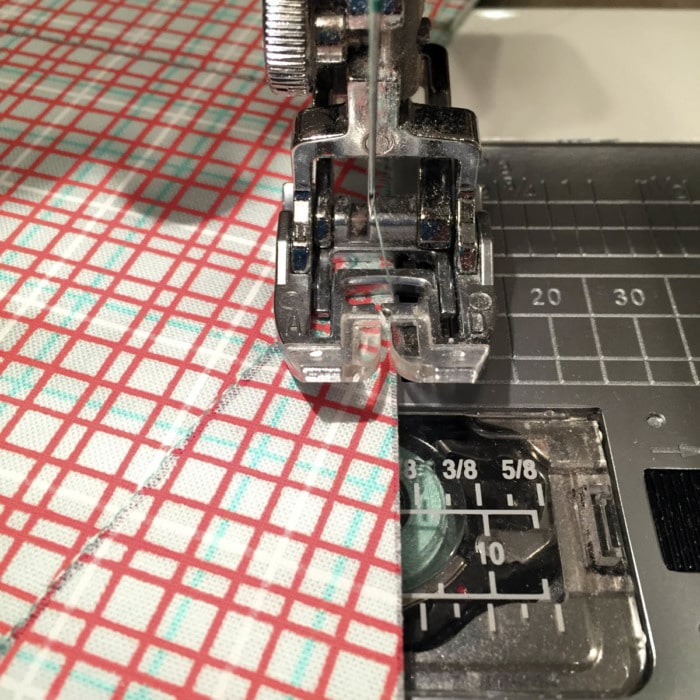 I Want It Now!
Hang On is available in our pattern store here.



Talk To Me
What do you think? Are you ready for more crafty, fusi, stitchy fun?
Subscribe to receive emails for my blog and newsletters about new patterns and project ideas.
Enjoy!
Joan
Joan's Sewing Group | Pinterest
Like and share this post with your stitchy friends.
Save
Save
Save
Save
Save
Save
Save
Save
Save
Save
Save
Save
Save
Save
Save
Save
Save
Save
Save
Save