Black Fabric and Embroidery Create a Striking Bag
Lazies, Last week we saw some scrumptious Take Along Bags (LGD106) by Gail. This week, we are featuring some made by her sister Donna. More Lazy Sisters – I love it! I must mention that neither of my sisters are Lazy and I'm not at all happy about that. At least Mom is Lazy. Atta girl Mom. Back to our Lazy feature. Donna's well-thought-out embroidery designs set against the black fabric creates a striking project.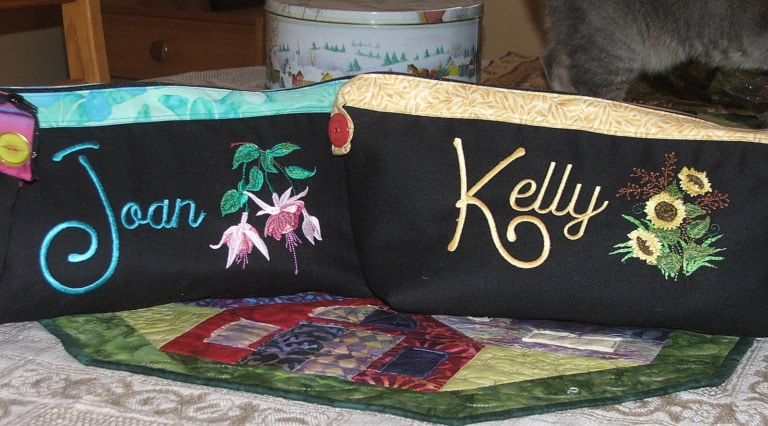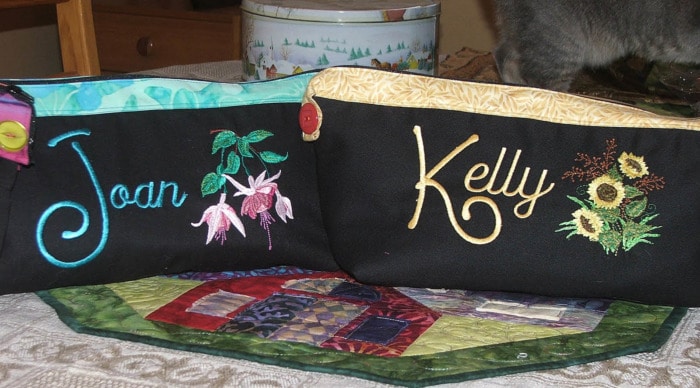 I wish one of these was for me! No pressure Donna.
Here's Donna
While I was graced with my sister's fantastic sewing machine and fun threads, I started sewing little signature blocks with all my nieces, sister-in-law's, mother-in-laws and some of my friend's names on them and tucked them away.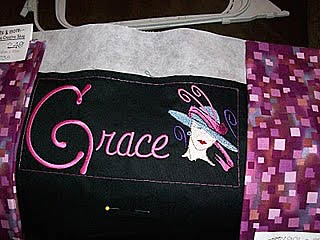 Threads and Buttons and Fabric, oh my!
I matched fabric and thread and chipped away at the task of finding fun fabrics to match, and fun buttons to accent.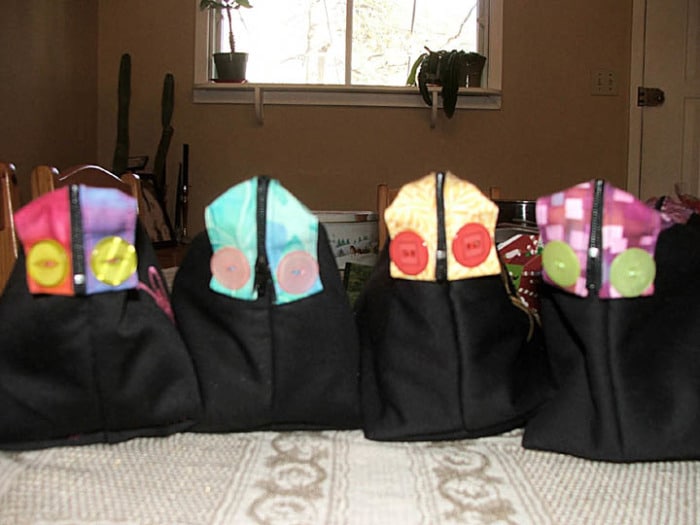 Look at these fabulous button ends, all lined up and ready for fun.
Little by Little
I secretly worked on these little projects last spring, some in the summer, a bit in the fall and then a mad rush in December. A little H1N1 vacation set me back quite a bit but with my sister's gentle encouragement, I picked away, 20 minutes at a time and finished all my little bags for Christmas and birthday gifts for family and friends.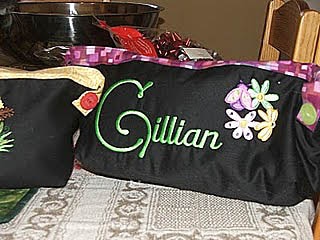 I love how Donna coordinated the embroidered name and a decorative design.
Better by the Dozen
In all, I made 12, I think. They were so fun to make and even better to give. The theme of the bags I made were black on the outside, with fun zipper panels, and fun, bright fabrics on the inside.
I chose to make them black so that the bright threads in the their "names" would pop.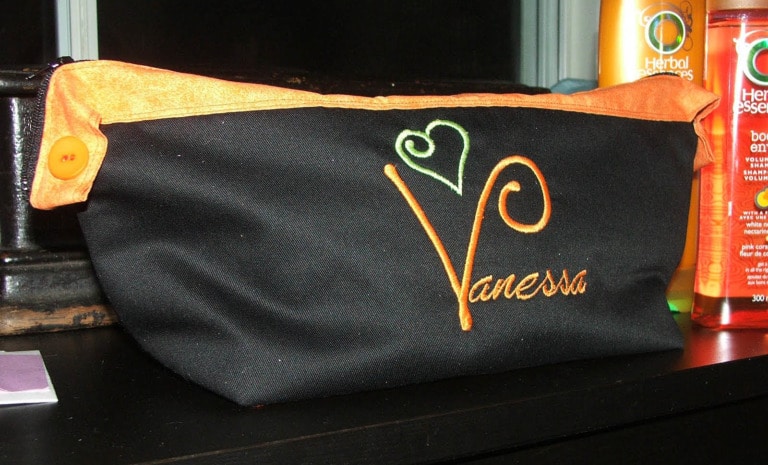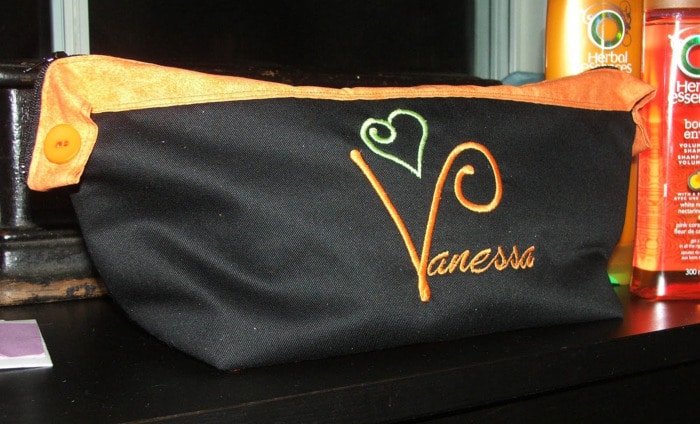 The black fabric is a perfect base to showcase these fun embroidery designs.
Follow along with Donna at her blog here. I love her tag line "Ramblings of a Queen without a country". Donna sounds like my kinda gal, um, Girl. Thanks Donna for sharing your beautiful creations with us.
You can read more about the Take Along Bags pattern here.
If this tale of two sisters sounds familiar, it should. We featured Regina and Sue, two long-distance Lazies, here. Do you share your sewing passion and creations with family or friends? Leave a comment and tell us about your long-distance Lazy efforts and a bit about your creative relationship.
Subscribe to receive emails for my blog and newsletters about new patterns and project ideas.
Enjoy!
Joan
Joan's Sewing Group | Pinterest
Like and share this post with your stitchy friends.