A Cute-As-Can-Be Purse And Coordinating Skirt
Lazies, Lazy Girl Jeannie of Florida made this adorable Chloe Handbag (LGD120) and coordinating skirt for her granddaughter. Jeannie did two things I want to share with you today. But first a little from Jeannie about her projects.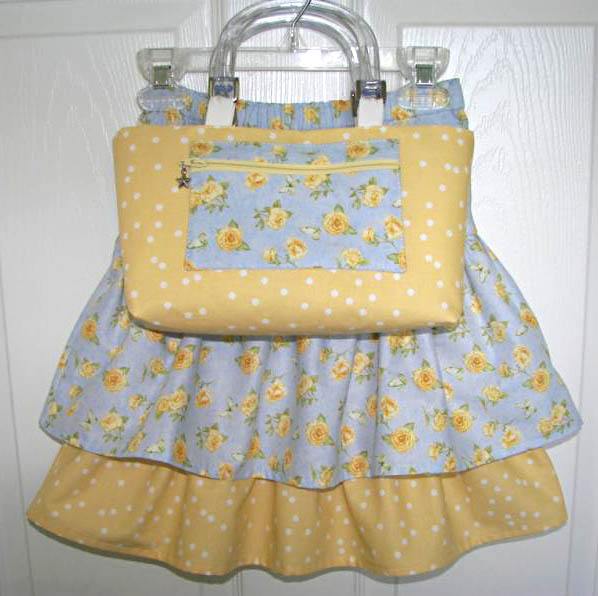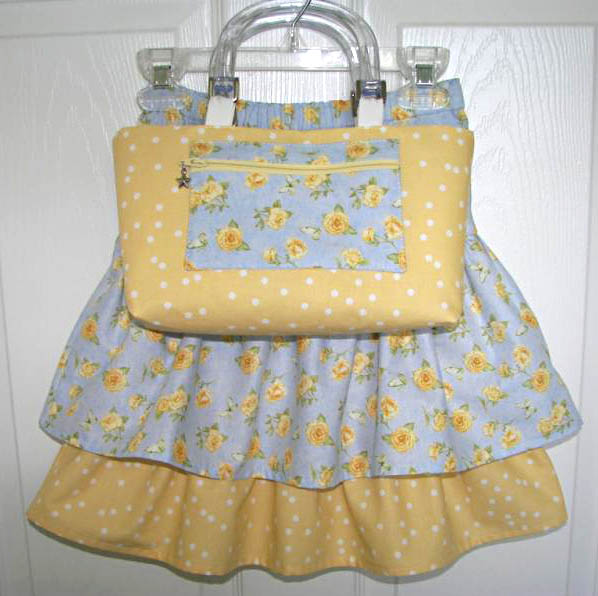 Chloe and a coordinating skirt.
Here's Jeannie
Ladies, I made a skirt for my granddaughter and a matching Chloe. I got to use the new tabs and they are great!!! and easy to use. I also put the zip pocket on which my granddaughter loves!! She will probably fill the bag with Webkins!!! Oh and I also have a pink one to make but she said I can make the bag different each time!!!
I started sewing in the 60's sewing patterns for manikins then for my daughter after she was born. Stopped sewing in the 80's, started quilting in the late 90's and then my daughter wanted a few tote bags for my granddaughter's teachers and I started with the Wonder Wallet and the Whimsy Bag and have been addicted since and that was just before Thanksgiving of last year!!!
My granddaughter thought the Chloe was her size and decided she wanted a skirt and bag to match. She is only 7 but has a mind of her own!!! Anyway it all worked out very cute I thought and we have another one in the works. I enjoy these patterns because they make sewing fun again!! THANK YOU!!
– Lazy Girl Jeannie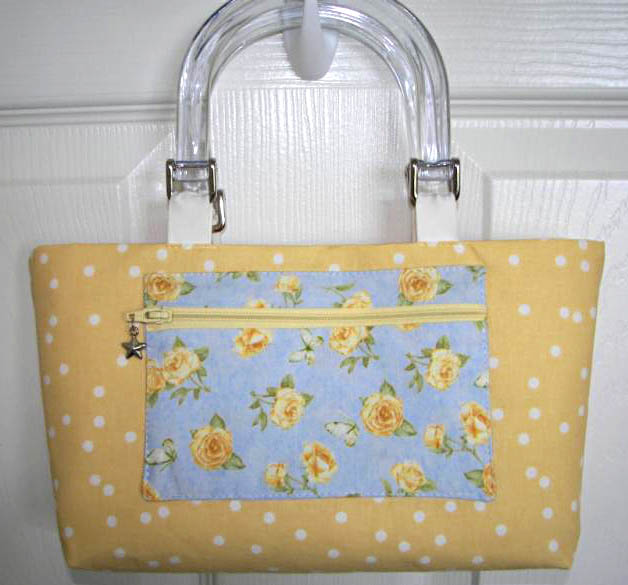 Jeannie's Chloe Handbag with zip pocket.
Two Pockets In One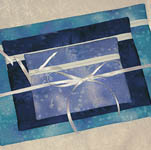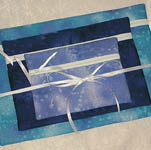 This is a great tip. If you have our Perfect Pouches (LGD113) pattern, simply make a pouch for the size pocket you want. Leave the batting out of the pouch project. Then treat the finished zippered pouch as a patch pocket and topstitch it in place on your project.
Stitch along all four edges, or simply both side edges and the bottom edge. By stitching three sides, leaving the top edge detached from your project, you've created a pocket behind the pouch as well.
I usually include a Perfect Pouches pocket inside my bag, attached to the lining. Be sure to stabilize the stitching area with interfacing or an extra bit of fabric behind the lining.
Perfect Placement
It's easy to find the perfect placement to embellish the outside of the Chloe Handbag. The pattern includes a template of the bag, allowing you to locate and attach your embellishments while the bag is still a flat piece of fabric. In this case, the zip pocket is an embellishment.
Handy Tabs
Jeannie also had a chance to try our new line of Handy Tabs in 'White Rice' with this project. I think the white tabs coordinate nicely with her fabric choices.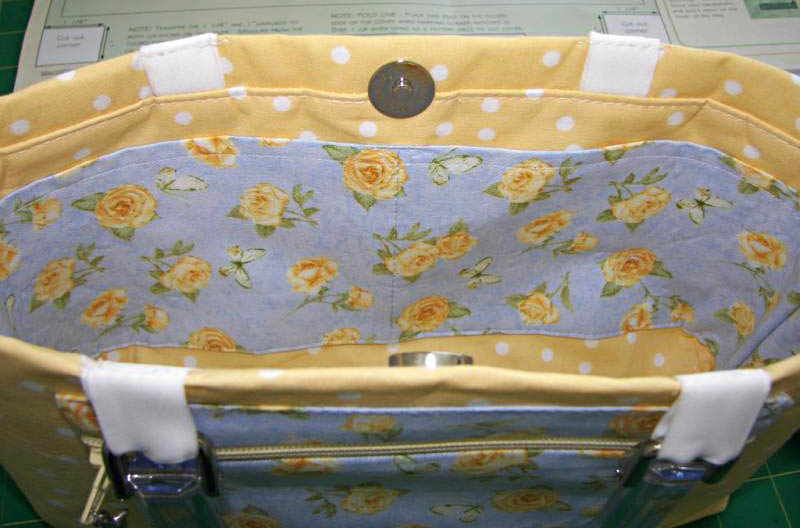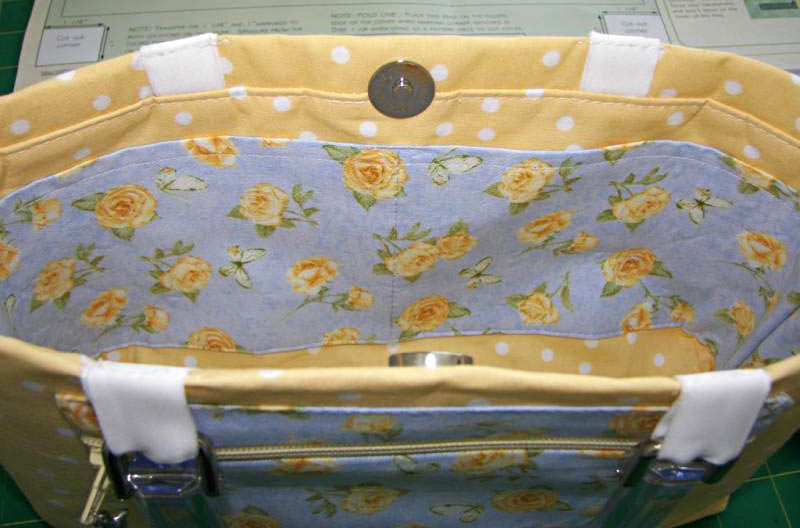 Inside view of Jeannie's Chloe Handbag.
Great job Jeannie! Thanks for sharing your project with us.
Watch a video demonstration of Chloe free online anytime. We keep a page of links to all of our videos here.
Enjoy!
Joan
[tags]purse pattern, purse handles[/tags]