More Images of the Claire Handbag
Lazies, Just some eye candy to share today. More pics of the Claire Handbag samples headed to Quilt Market this week in Pittsburgh. I'll be at the show on Friday, booth-free, or free-range as I call it, walking the floor. See you there! Notes on interfacing/batting at the end of this post.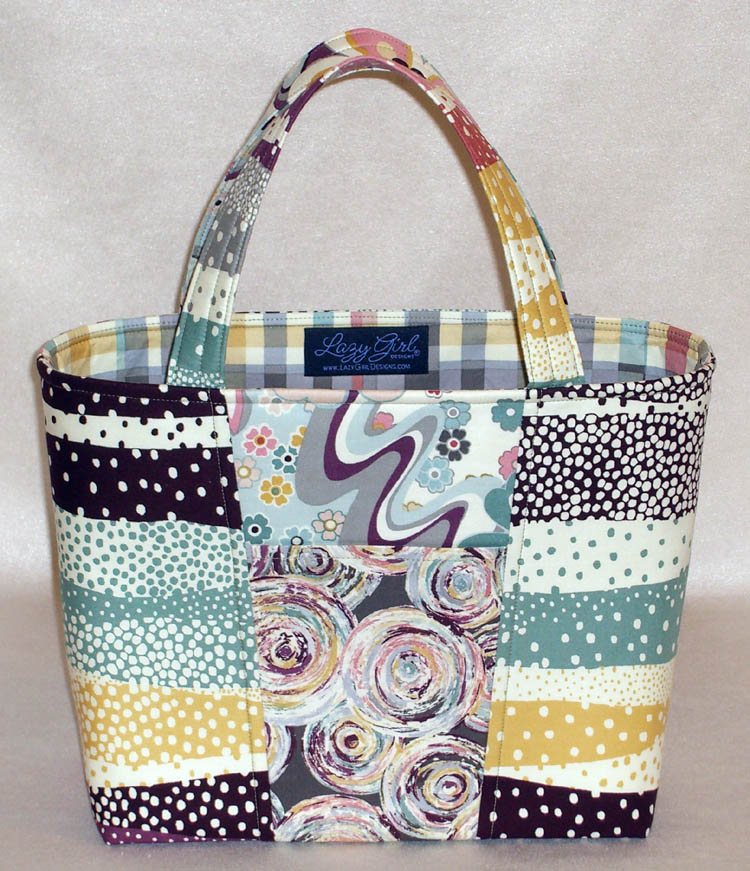 'Porcelina' by Marcus Fabrics
Where to see Claire at Quilt Market
Check with the following booths to see our beauties: Avlyn, Maywood, Marcus, Blank and Checker Distributors. And hopefully Moda/United Notions if their yardage arrives today (I hope, I hope!).
'Porcelina' by Marcus Fabrics
Shown above and below, this is a fun and whimsical graphic line full of different scale prints. I love how all the fabrics come together from the side view shown below. And the handles stand up nice and pretty all on their own. Fabulous!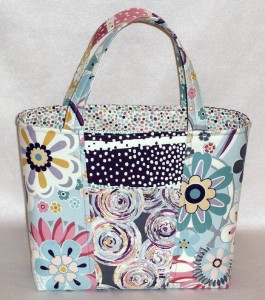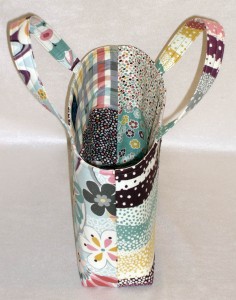 'Paisley' by Maywood Studio fabrics
This is Paisley in the black colorway. Also available in green, red and blue with taupe. I love this line. It screams out to be made into bags. It's sophisticated and light in tone despite its roots in black. Nice.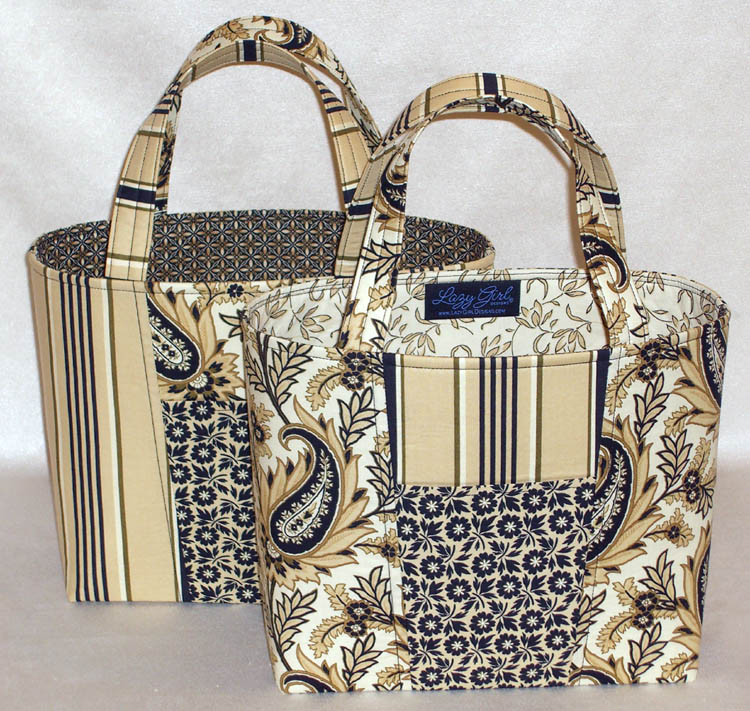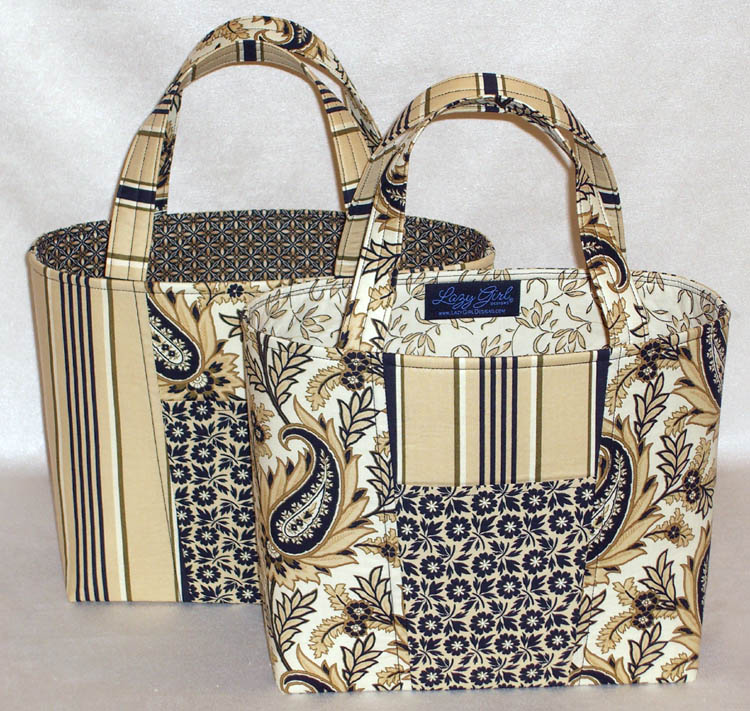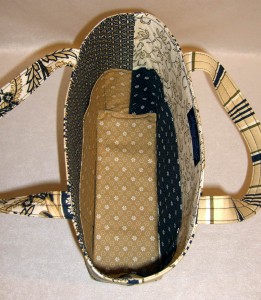 'Metro Goes Au Naturel' by Marcus Fabrics
This is a wonderful line of brown, black, cream and gray. Aside from simply being gorgeous, adding the gray in there with the tried and true black/brown/cream gives this well-anchored and classic styling a modern and pleasant twist. And the angled stripe is printed at that angle – fun stuff. Two samples!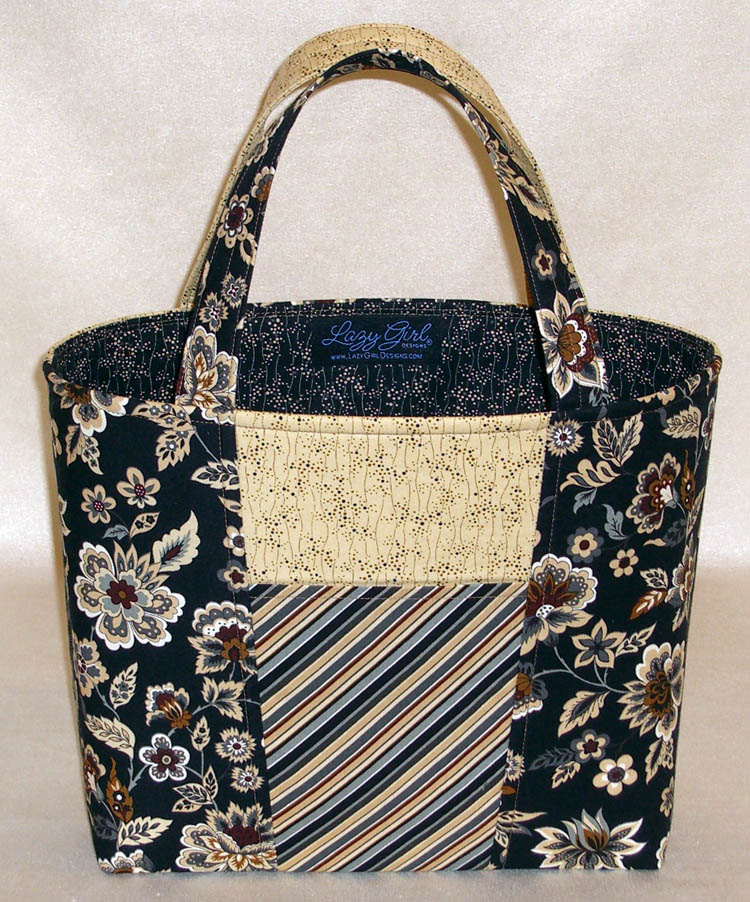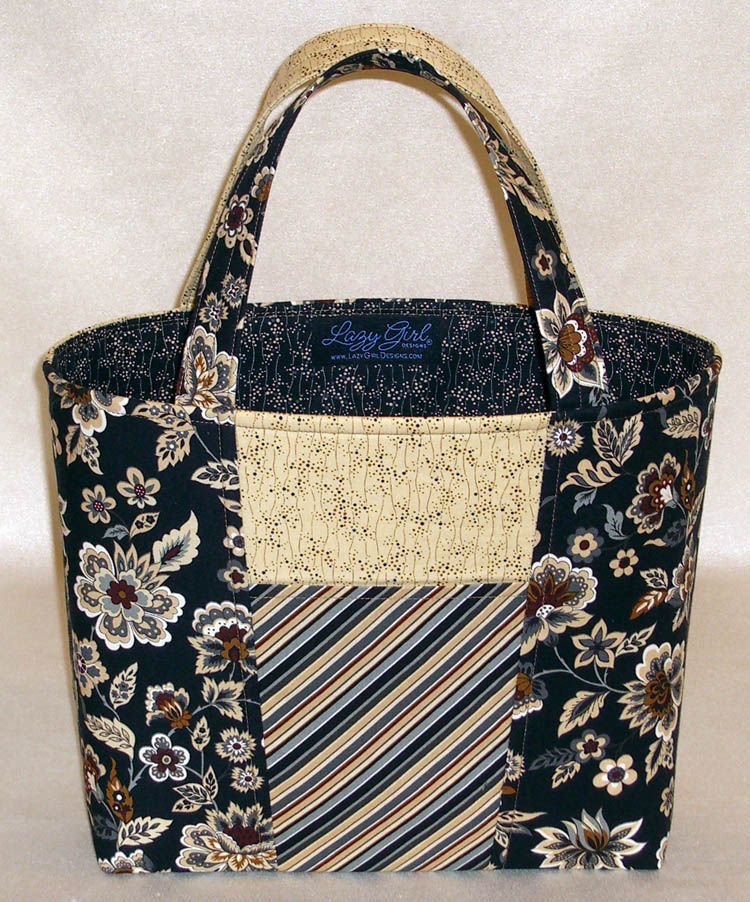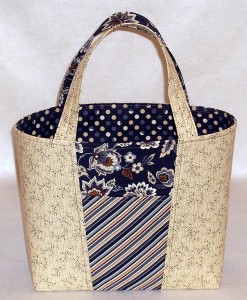 Sketchbook from Blank Quilting
I love this line of stripes flowers and more in these rich colors. Claire is a perfect palette for strong graphics such as stripes. Two samples!
'Belle Fleur' from Avlyn
We saw Claire make her debut in Belle Fleur last week, but I didn't have an inside view to share until today. So here's a reminder of our cover Girl in smashing limey greens and black, as well as an inside peek below.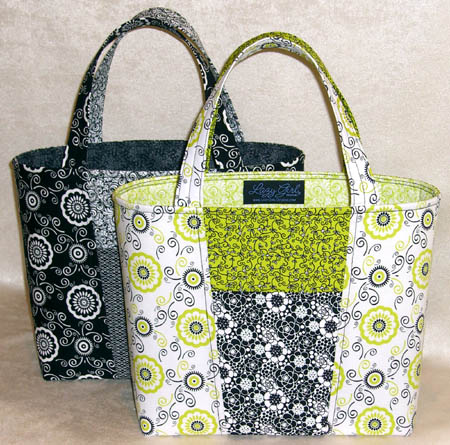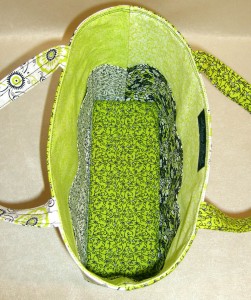 Batting and Interfacing Products
I tried a new-to-me product for the Porcelina sample shown above. It's Fusible Batting from Bosal (bah-zle), item #325. Be sure and stop by their booth (I heard they will be at the show) and ask to see a sample. While there, check out their Fusible All Purpose Non Woven Interfacing, item # 334. It's comparable to Pellon's Decor Bond.
From Pellon, I like Decor Bond fusible interfacing item # 809 and Fusible Fleece for batting item # 987F.
I have plenty more to tell you about Claire in the coming weeks as we await her arrival in mid-June.
Enjoy!
Joan