Banana Bag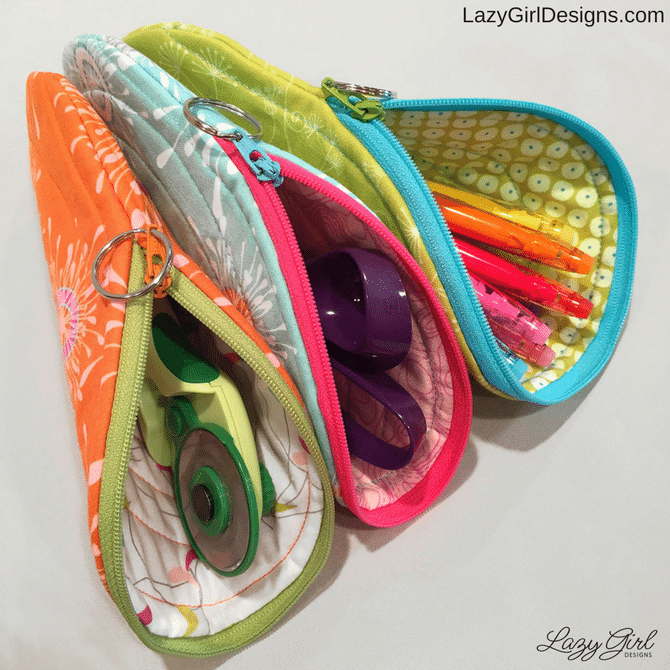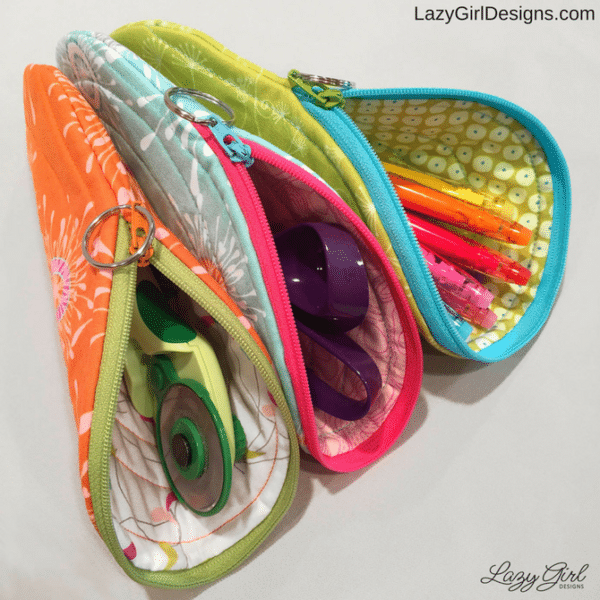 Make a bunch of these small banana-shaped zippered pouches! Perfect to: hold sewing tools, glasses, pencil case, supplies, or for gifting!
Use Joan's tricks for sewing a zipper in along a curve and swapping the zipper pull color for fun. Grab your favorite fabric layer cakes, sew a little, cut a little, zip a
little and done!
I recommend the ByAnnie Stiletto for use with this design.