We Need Bigger Yo-Yo's Please!
Lazies, I have to tell you when I saw Wheat Carr's 'Yo-Yo's Gone Wild' post about large fabric yo-yo's I laughed out loud. I did see the project she shows on her blog from the current issue of Cutting Edge and I thought 'That's a yo-yo I could love'. Big yo-yo's are much Lazier than small yo-yo's – even if you might need a friend to make each one because they are so large.
You might recall that I fell in love with Clover's new Yo-Yo tools (shown below) at Quilt Market in Houston in October.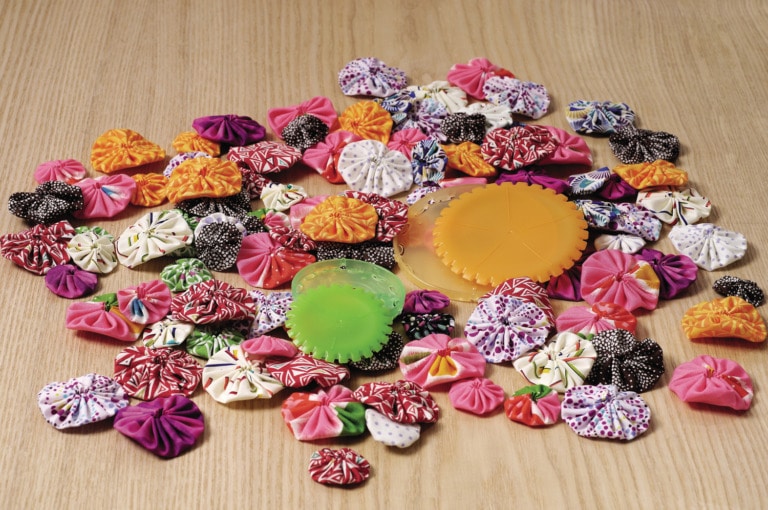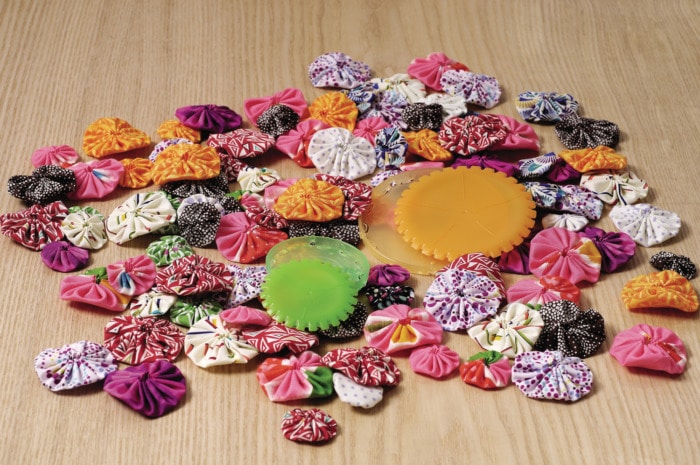 So what would I do with huge yo-yo's? First, as always, I think 'bags'. Two oversized yo-yo's would make the perfect sides of a bag. Stitch them together for the bottom two-thirds, add a handle or two, and viola' – a yo-yo purse.
Alright, who is going to tell Clover that we need the new yo-yo maker in size 'huge/Lazy'? In the meantime, Wheat – if you make a large version, would you send it this way when you're done?
New to our blog? Subscribe to get emails so you don't miss a juicy morsel.
Like and share this post with your stitchy friends.
Join me in the Lazy Girl community on Facebook here: Facebook Lazy Girl
Enjoy!
Joan
Facebook Lazy Girl
Pinterest Joan Hawley
Instagram @JoanHawley
Twitter LazyGirlJoan
Image courtesy of Clover Needlecraft.