New 'CraftStylish' Magazine Offers Diverse and Stylish Projects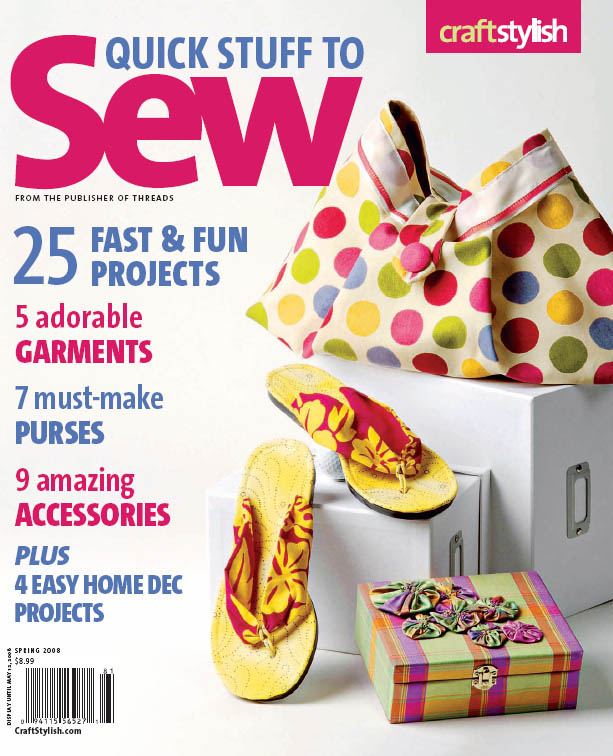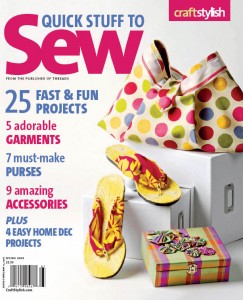 Lazies, Tracey Lenahan at Taunton Press sent me a copy of 'CraftStylish', their newest magazine for us sewy, crafty, stylish types.
'CraftStylish' is beautiful, offers a diverse range of projects from sewing to crafting in general, and has a nice feel and flavor.
This is the cover of the Spring 2008 'Quick Stuff to Sew' issue. Click on the cover to enlarge.

CraftStylish is beautifully done, as is everything Taunton publishes I've been a die hard fan of their 'Threads' magazine for as long as I can remember.
The photography is excellent, making the instructions easy to follow. Here is a photo of the 'Trendsetter' bag project from the movie The Devil Wears Prada.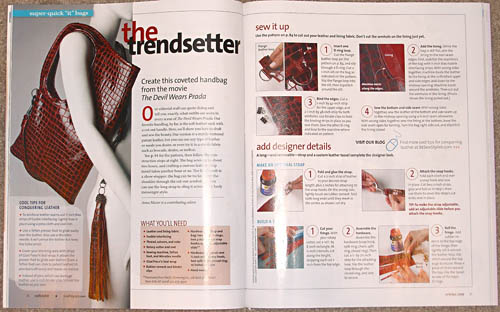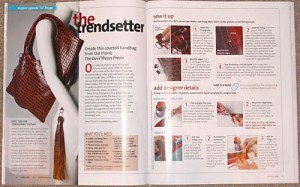 This issue happens to be chock full of bag and purse projects and they are as cute and stylish as can be.
'CraftStylish' magazine is currently available at newsstands and bookstores, as well as other retail outlets. Taunton is currently offering six issue this year, but CraftStylish is not yet available for subscription.
Tracey also sent a copy of Sew Stylish Gifts To Make, which will now be published under the CraftStylish brand. More fun projects to dive into.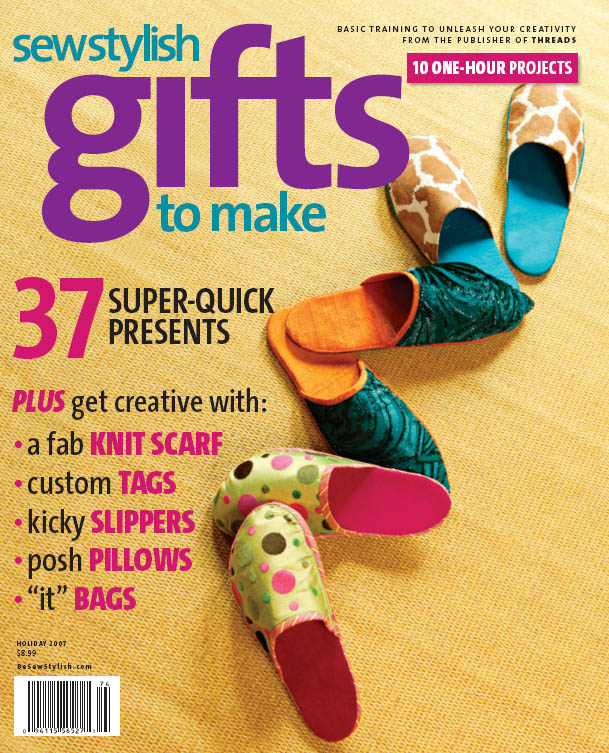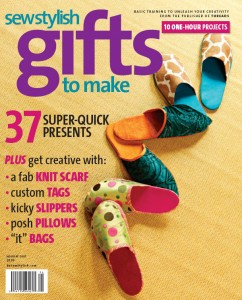 Next time your are out at the book store, wander over to the magazine display and get a copy of CraftStylish. Their next issue is 'Accessories' expected June 10th.
In the meantime, surf over to their website at www.CraftStylish.com and spend some time looking around. They offer tons of wonderful projects and information. Also, be sure to sign up for their email newsletter.
Win These Magazines
Make a comment on today's post and I'll choose a lucky Lazy Girl to win these two magazines (Gifts To Make and Quick Stuff To Sew). You have until the end of the day Wednesday, April 23, 2008 to make a comment and enter. I'll draw a name the next day.
Thanks to Tracey and Taunton.
Enjoy!
Joan
Images posted with permission from The Taunton Press.
[tags]taunton press, threads magazines, sewing magazines, quick crafts[/tags]