Lazy Girl Designs Presents the 'Day Z Dozen' Blog Hop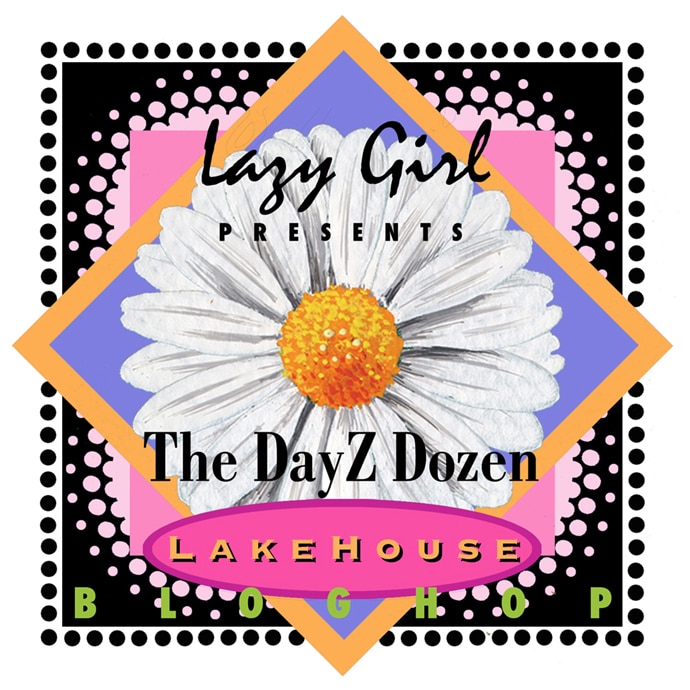 Lazies, I'm excited to announce the
'Day Z Dozen' Blog Hop.
The fun starts on Monday and here's the skinny…
What is the Day Z Dozen blog hop? It's a 'show' of new projects from a number of designers. 'Hop' online each day to see a new project and hear the story of the design, as told by the designer.
Is there a theme for the Day Z Dozen blog hop? Yes! A few months ago I had the chance to play with the new 'DayZ Deux' fabric collection from LakeHouse Dry Goods (floral fabric shown below).That was before the fabric was widely available. Now, however, it is available. The fabric is shipping to stores or already in stock. So Holly (LakeHouse) and I called the girls (see below) and told them we would like to have a little show of the projects we made a few months ago.
How does the Day Z Dozen blog hop work? 'Hop' online and visit our blog each day from March 5 – 16, 2007, as we share a new project as told by the designer.
What projects are in the Day Z Dozen blog hop? Hey, that's a secret! You'll have to tune in each day to see what's new.
Who is participating? We have dubbed ourselves the 'Day Z Dozen', and you'll have a chance to meet all of these fabulous Lazies, oops – DayZies, and hear the story behind their beautiful creations.
Day Z Dozen Designers
Joan Hawley of Lazy Girl Designs
Holly Holderman of LakeHouse Dry Goods
Lori Allison of Allison Designs
Karina Hittle of Artful Offerings
Tracey Brookshier of Brookshier Design Studio
Mary Lou Hallenbeck of HD Designs
Megan Johnson of LakeHouse Dry Goods
Penny Sturges of Quilts Illustrated
Cheryl Winslow of Starshine Quilting
Tammy Tadd of Tammy Tadd Design
Cindy Taylor Oates of Taylor Made Designs
And I'd like to invite you to 'hop' along with us.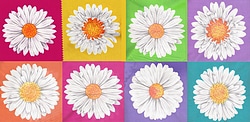 Did you make a project with the Day Z Deux fabrics? Post it on your blog with a link to me and let me know about it. I'll announce your project on my blog on March 17 with a link back to you!
Do you have a blog? Please consider sharing our event with your readers by linking to us. Let us know if you'd like to cross-post a feature, too.
Are you a store owner who carries any of the Day Z Deux fabrics or products from our Day Z Dozen designers? Contact your favorite distributor to receive a hop guide via email.
Fabric details and product numbers will be posted with each feature. Check with your local quilt shop for availability. If you need to find a quilt shop near you, check here.
We'll post a complete guide, containing all projects and fabrics, to the hop on the last day of the hop. Click and print a hop invitation here: Invitation for Day Z Dozen Blog Hop
I hope you'll join us each day for a story and a project introduction! Subscribe to the Lazy Girl blog to recieve the 'hop' each day via email.
Joan Hawley and Holly Holderman
Lazy Girl Designs and LakeHouse Dry Goods