Noriko Handbag Purse Pattern
Lazies, Just in time for some Lazy holiday sewing, the Noriko Handbag pattern is here! You might remember Noriko, she appeared in a magazine a while back. Since then, I've received tons of emails asking to make her available as a Lazy Girl Designs pattern. Here she is!
NOTE: Noriko Handbag pattern is available in our pattern shop here.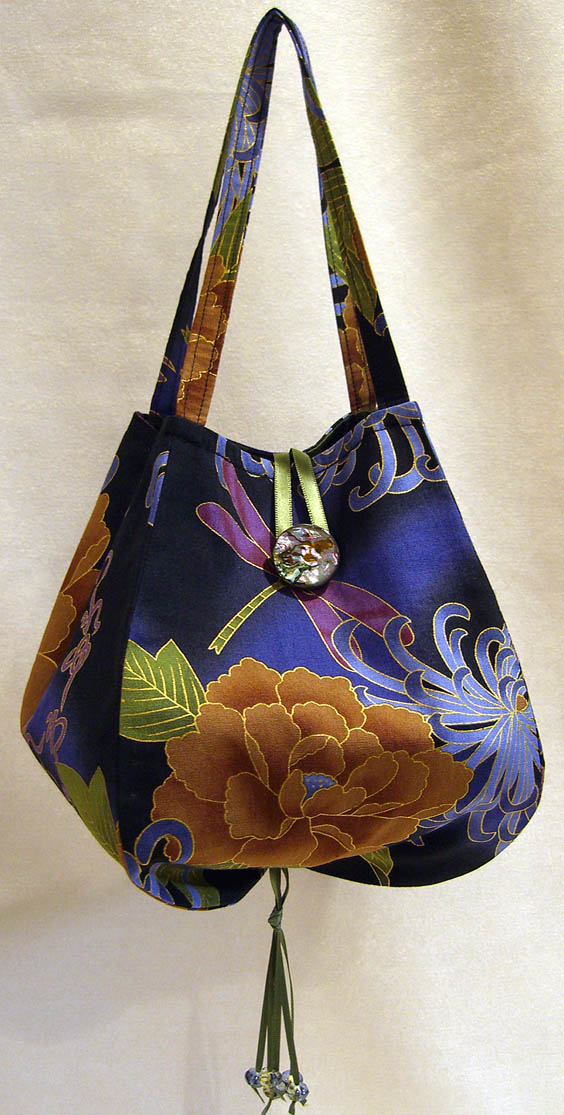 Noriko Handbag with button closure and beaded tassel.
Click image to enlarge.
My concept for the Noriko Handbag design was to utilize one pattern piece for the body of the bag. The cover and lining are composed of four identical pieces, which meet at the bottom and come to a soft point. I took my inspiration for Noriko from a football, a pumpkin and a teardrop.
I used one fabric for the four cover pieces. Just for fun I used purple and green fabrics for the lining, two panels in each color. Use lots of fabrics for a scrappy look.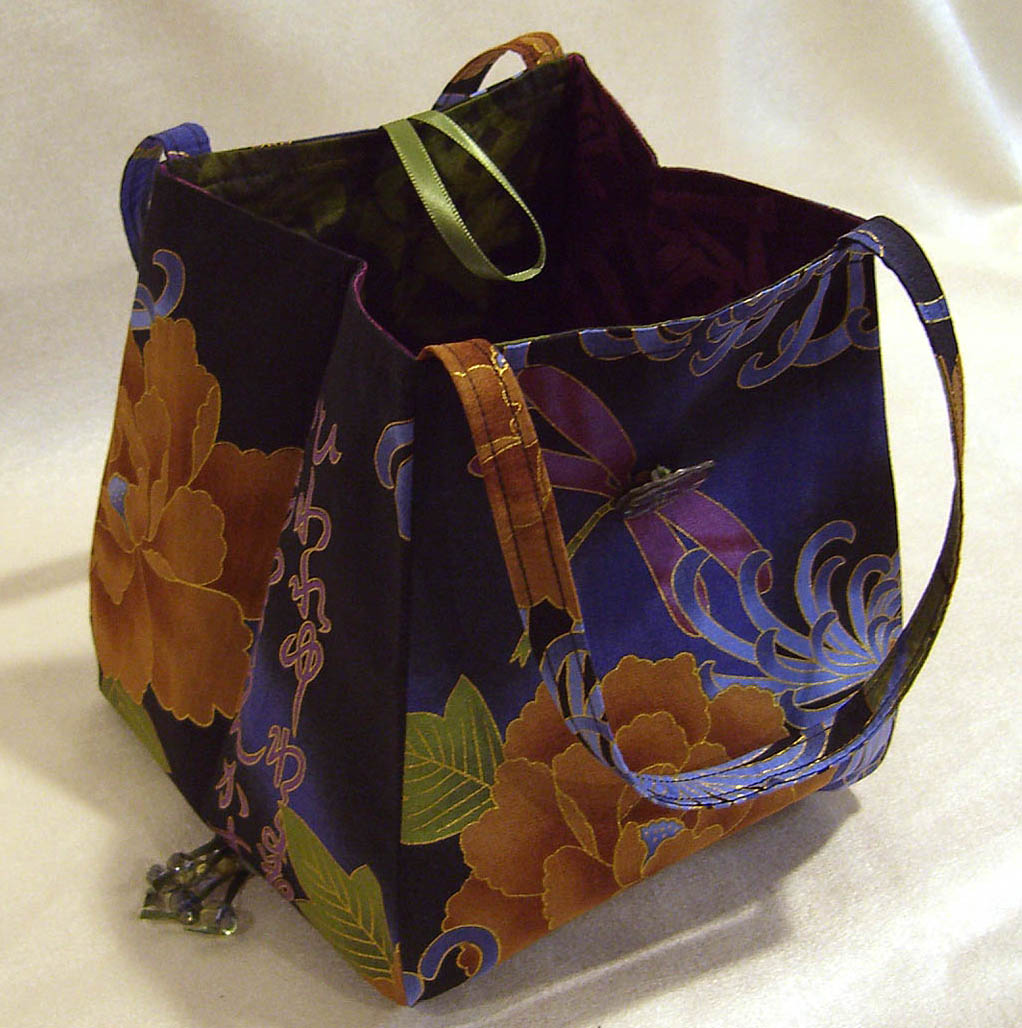 This is a nice view of how the sides tuck in.
Click image to enlarge.
The gentle curve at the seams creates a stable base, allowing the bag to sit upright when resting. The sides of the bags can be tucked in to nestle into the bag, allowing it to pack flat when not in use. This is a simple, delicate bag, named after my interpreter for two business trips to Japan in recent years.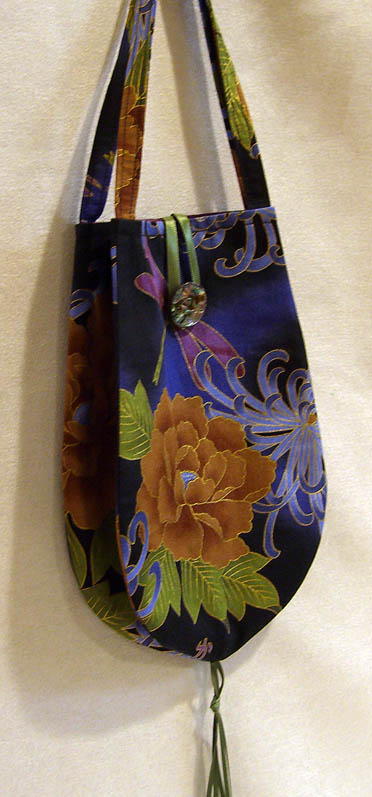 This is a nice view of how the sides tuck in,
allowing the bag to lie flat when not in use.
Click image to enlarge.
Get the Noriko Handbag pattern here.
It means a great deal to me that you join in on the Lazy fun and share your creations, stories and enthusiasm with me. I hope you'll have fun with Noriko and give this unique Lazy Girl a try.