Lazy Girl Designs E-Patterns Available!
Lazies, Let's give this e-pattern thing a try! After years of requests from Lazies all around the world, I've finally taken the plunge to make a selection of our designs available as e-patterns that can be purchased online and downloaded instantly so you can get started on a project right away! Since I don't sell through my website, I've chosen to open a store on Craftsy.com.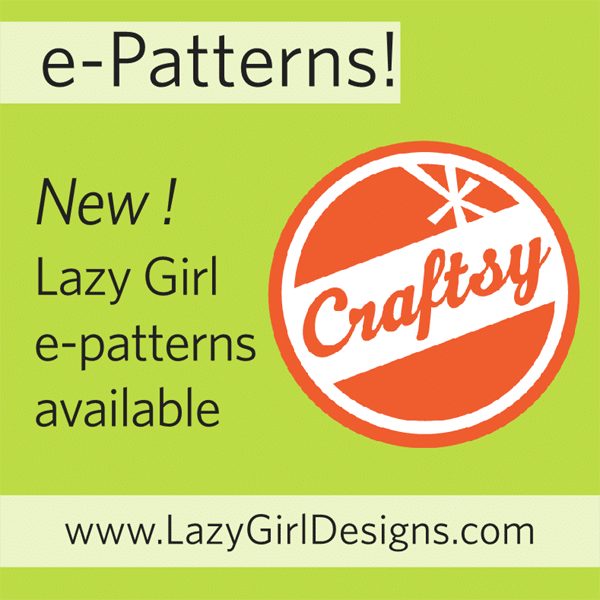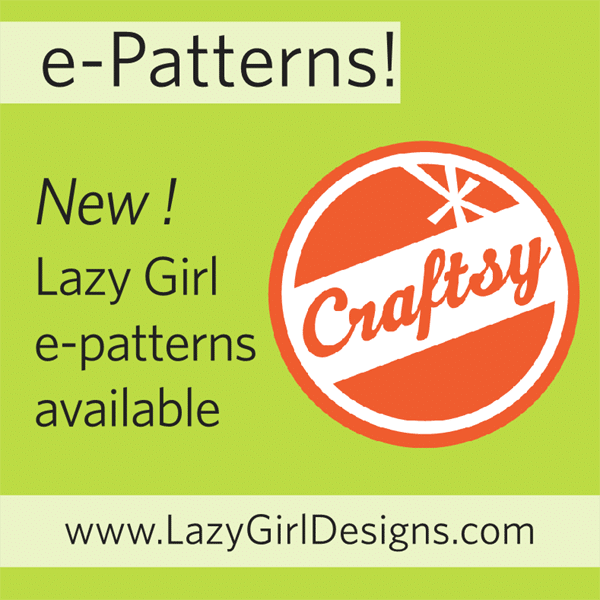 PDF Patterns
I've selected a group of our quickest and most-loved patterns to start with. All patterns are formatted to letter sized (8 1/2″ x 11″) sheets of paper. These are the same fabulous patterns you've grown to love and trust with excellent writing, illustrations and instructions.
I also chose to start with quick and easy projects that can be made up for last minutes gifties this season.
Here's what you'll see when you visit the Lazy Girl Designs store at Craftsy. Just click on a project image to see more about that design.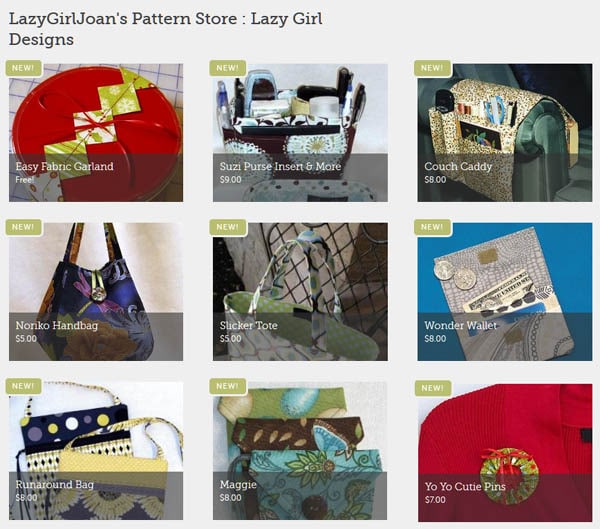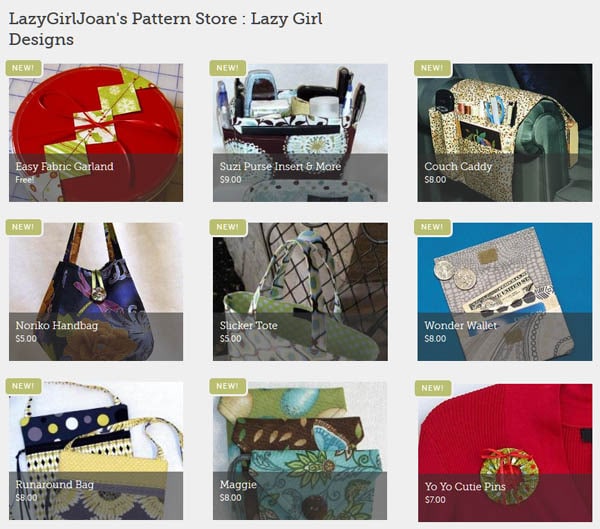 Freebie
Our Easy Fabric Garland pattern is free so you can test the waters and see what you think. Sign-up, select the freebie, download it and enjoy instantly.
It's free to create a Craftsy ID/Password, then visit and  'follow' the Lazy Girl store.
When you select a pattern from our store, this is what you'll see. A gallery of pictures for the project along with materials list, a description, size, and additional information about skill level, etc. In the right hand sidebar, you'll see the pattern title and price. Below that is the Lazy Girl store info including the 'Follow' button, click and you'll be updated when new patterns are added to the store.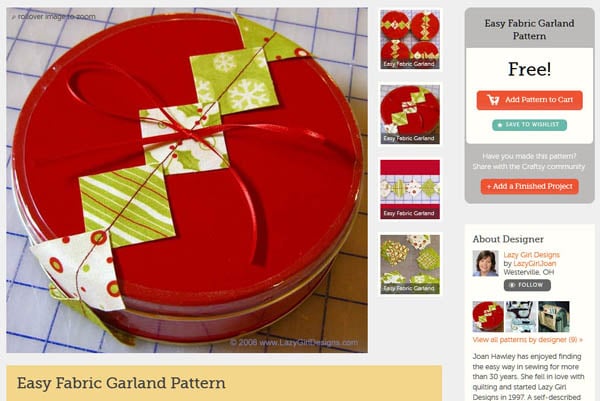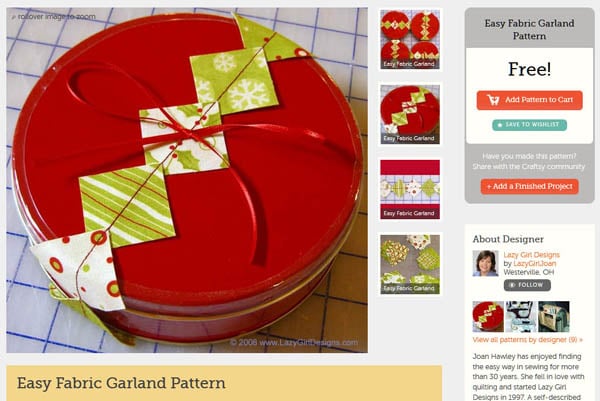 Lazy Girl Patterns
Even though I'm making some patterns available as e-patterns, we will continue to make our designs available as printed patterns.
Hop over to Craftsy and give it a try! Here's a link to the Lazy Girl Designs Craftsy Store.
Enjoy!
Joan