'Designer Bags' Fabric from Northcott
Lazies, Somehow I missed seeing the 'Designer Bags' fabric line from Northcott Fabrics while at Quilt Market in Houston recently. I don't know how this happened. In fact, I ran into my friend Patti Carey from Northcott and we chatted for a few minutes, but I didn't make it to her booth to see the new fabric lines.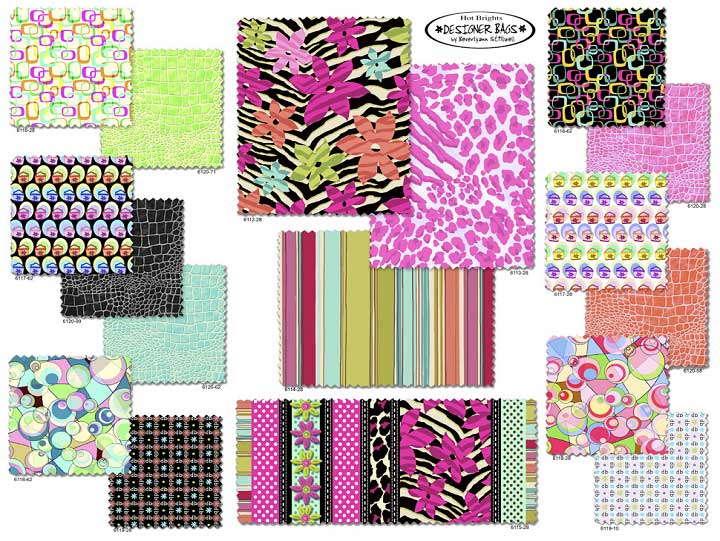 Well, thanks to Di Mill, I had a chance to see an interview with Patti regarding 'Designer Bags' online and that's where I saw the fabric for the first time. Thanks Di Mill!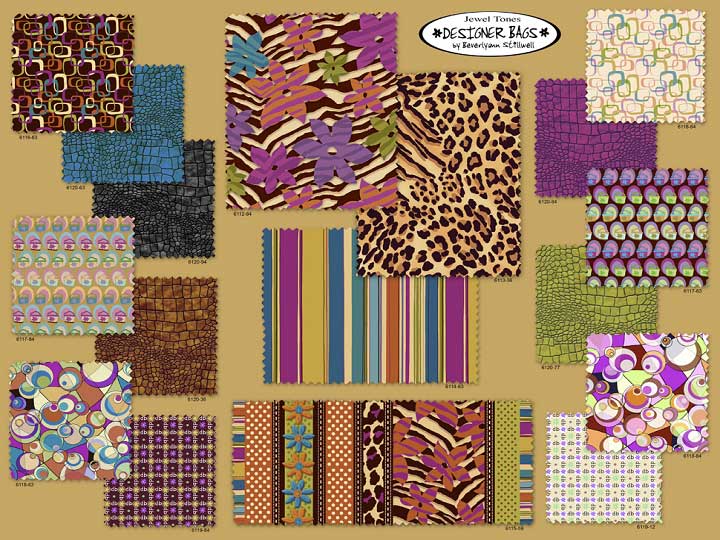 We're showing the two color ways for the fabric line above.  Doesn't this fabric just scream to be made into a bag? There is also a very nice image of a quilt made with the Designer Bags fabrics at Northcott's website here.
Back to Patti for a minute. Whenever you see an ad in a magazine featuring a quilt made with Northcott's fabrics, check the print to see who designed it. It's almost certainly Patti. I don't know how she does it. I subscribe to tons of quilt/sewing magazines and invariably there's an ad for Northcott fabrics featuring one of Patti's designs.
Joan
Images courtesy of Northcott Fabrics.